Upgrade your decking with a fresh new colour for the summer!
Is your decking looking drab or faded? Then it's time to give it a makeover and get it ready for some alfresco entertaining this summer. We've gathered brilliant decking colour ideas that will instantly add interest and propel your outdoor space to the next level.
Follow these easy tips for prepping your deck:
Prepare the surface by roughly sanding down any loose or flaking paint.
Give it a good scrub using a stiff brush and decking detergent specially designed to remove dirt, algae and mould.
Give it a rinse off and allow it to dry before applying your chosen colour or stain.
Regularly treat your deck with an anti-slip decking stain for safety.
See the tradespeople we've checked and recommend for your job
Like what you see? There's more where this came from. Check out Checkatrade's blog for more tips, ideas, how-tos, and inspiration.
Refreshing decking colour ideas to inspire your summer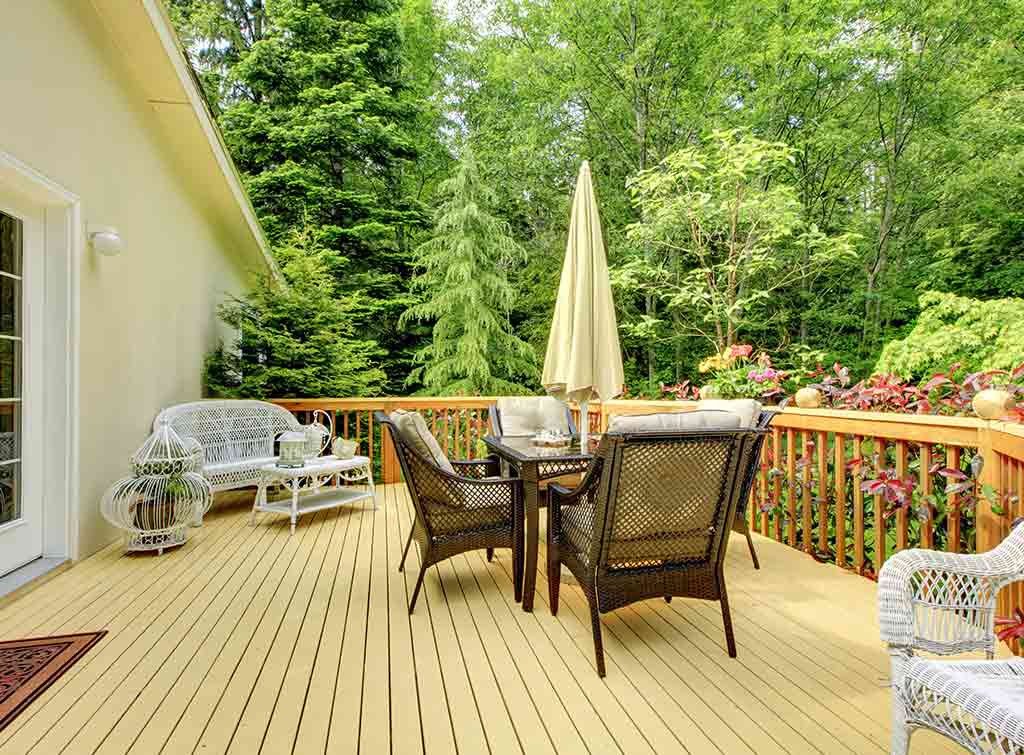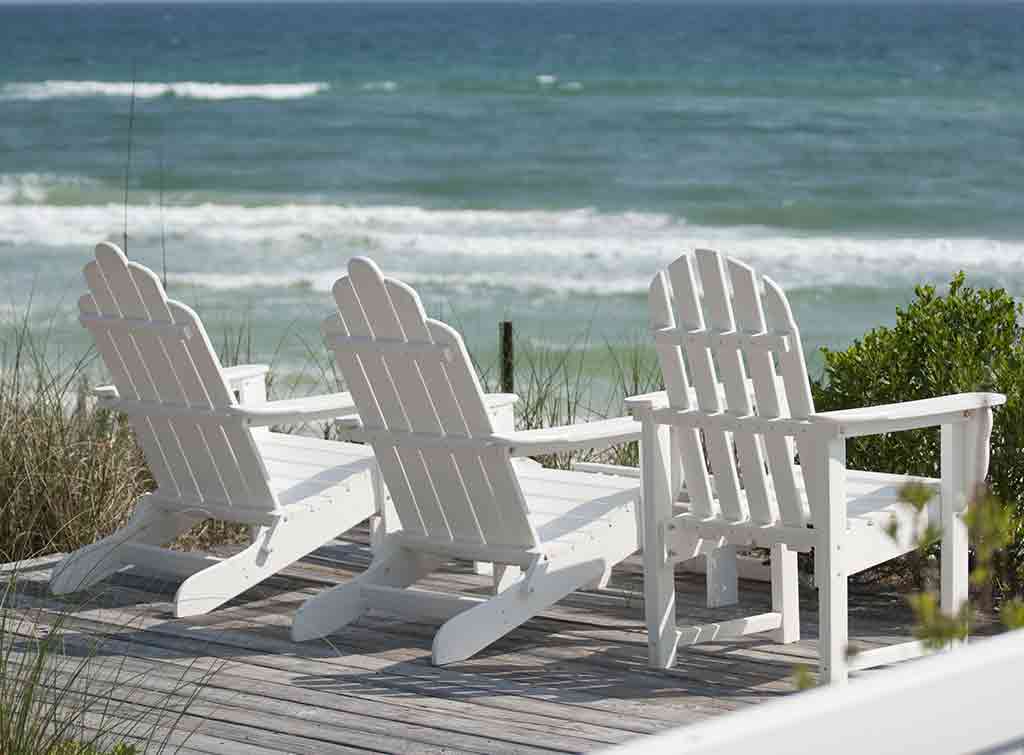 Deck paint colour ideas
In outdoor spaces where there is plenty of lush and verdant plants, allow your of your beautiful garden steal the show by painting your deck in a muted, complimentary tone, so if fades into the backdrop.
Opt for a natural decking paint shade, such as grey slate or sage green, and allow the bright and vivid vegetation be the hero of your outdoor area, especially if you have wonderful treetop views.
Deck stain colour ideas
A deep, dark deck stain will not only protect the timber from weathering, it will also add a rich, warmth to your decking area, while a clear stain will allow the natural beauty of the wood grain to show through. Be aware that heavy traffic areas, such as steps, will wear quicker and may need staining more frequently.
If your decking connects directly with your home, you can also take cues from your indoor wood flooring and choose a deck stain that matches, to create a cohesive look.
Grey decking and fence ideas
Grey remains a popular, on-trend colour for outdoor decking as it creates a sleek, modern feel.
Consider combining different tones of grey on your deck and fence for an edgy finish. For example, use a pale grey on the deck to keep the area feeling light and spacious. Then choose a darker grey for the fencing to make it stand out. Vibrant painted garden furniture will finish your fresh new look perfectly.
Fence and decking colour ideas
For a wonderfully cheerful, sunny setting, choose a bright decking paint for a refreshing update. Team it with a smart fence in a warm wood stain and you'll create a wonderful uplifting setting.
You'll want to choose a deck paint that promises slip resistant protection, particularly on balconies that are at a height.
Garden decking colour ideas
Love the laidback, beach house look? Well, you can recapture this breezy, relaxed style in your own garden by creating a deck with a rustic, sun-bleached finish. Simply sand it down and add a clear stain. Your deck will weather naturally and reveal a lovely silver patina over time.
To finish the look, style with white garden furniture that will enhance the coastal feel.
See the tradespeople we've checked and recommend for your job
Tell us what you think
What others think of this article:
Need More Information?
Related posts