Extending the indoors to the outdoors
Bringing the outside in has huge benefits to your wellbeing, as well as being a great opportunity to play with interior design, indoor planting and decor in your home. In this blog, we've rounded up some indoor-outdoor living space design ideas to inspire you to bring the outside in.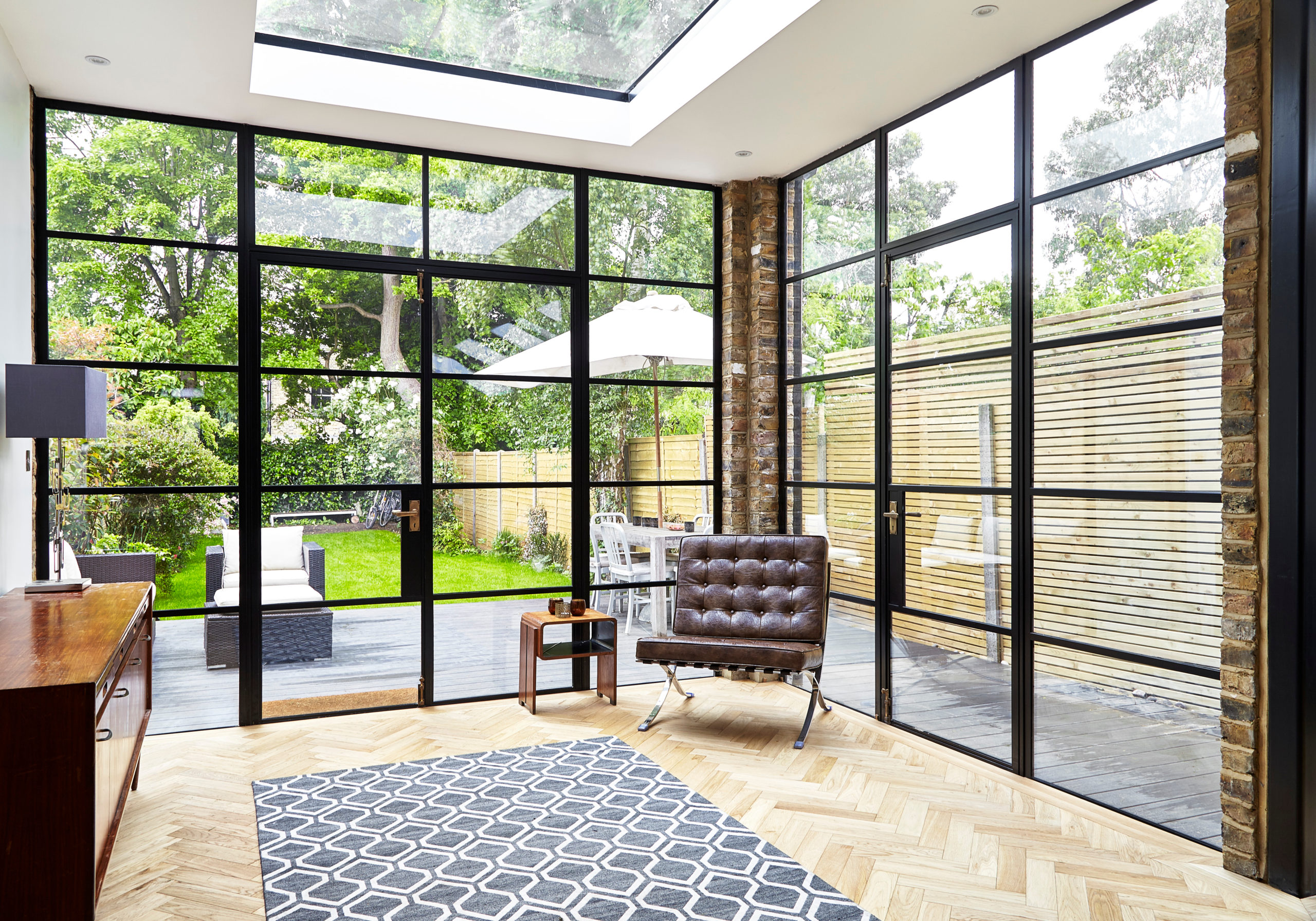 Outside in designs have huge benefits to your wellbeing, as well as being a feast for the eyes and adding a wow factor to your home. In this blog, we've rounded up some 'outside in' designs to inspire you to connect with the great outdoors.
Bring the outside in
Biophilic design is the concept of helping occupants of a space to connect to the natural environment, to boost health and wellbeing. By designing spaces that bring the outside in, there are a whole range of benefits including increased productivity and happiness – what's not to like?
Add a balcony
If you're lucky enough to live in a property with an inspiring view then outside in designs are a way to make the most of it. Adding a balcony is one way to maximise your viewing pleasure.
Balconies can be built in many shapes and sizes from a Juliet style, all the way up to a stacked balcony supported by pillars or a ground floor extension. Juliet balconies are usually the simplest to install as they are small, don't have a floor and are not weight-bearing – which is why they are often called 'false' balconies.
A Juliet balcony is a great way to bring the outside in as they are typically constructed as a barrier for patio doors on the first floor and are often made from toughened glass. This means you can lay in bed with the patio doors open and have an unobstructed view of the outdoors.
A larger balcony is a more complex job but offers the most advantages. In the finer weather, a large balcony is perfect for dining alfresco, soaking up the sun on a chair or lounger, or even giving you extra space to fit in an outdoor workout. If you're already imagining adding a balcony to your home take a look at our balcony cost guide.
Glazing ideas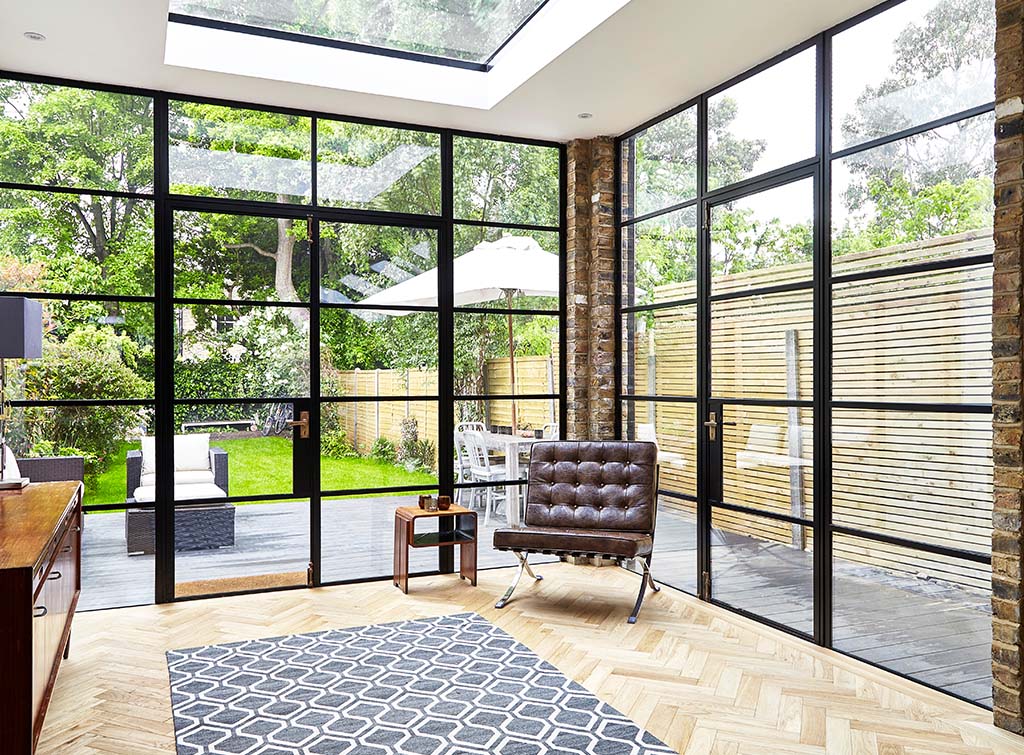 Another attractive way to bring the outside in is with the clever use of glazing. Adding floor-to-ceiling windows, skylights or Velux windows, or bifold doors can make a huge difference to the look and feel of your home.
Floor-to-ceiling windows are a great way to frame a view of your garden, giving you the benefit of your outdoor space from the comfort of indoors. To make the most of bringing the outside in, make sure you have a clear sightline to your outdoor space.
Bi-fold doors are the perfect way to make the most of your garden as they give you unobstructed access. Adding them to your kitchen or living room means you can really enjoy that indoor-outdoor life with ease. Find out more about installing bi-fold doors with our cost guide.
See the tradespeople we've checked and recommend for your job
Indoor outdoor space ideas
There are lots of options to choose from to create the perfect indoor outdoor living space design. You can consider:
Creating an internal courtyard
Building a dormer loft extension
Adding a sunroom, conservatory or orangery
Building an extension with floor to ceiling windows/doors
Courtyards
An internal courtyard can be used to interlink rooms or as a transitional indoor outdoor space whilst giving a nod to the outdoors. A courtyard is an exciting design feature that blurs the lines between indoors and outdoors – Think of glass walls letting the light flood in and a cosy space to watch and listen to the elements outside.
Glass extensions
A glass dormer extension is another option to consider if you don't have much floor or garden space to extend into. A twist on an ordinary dormer extension, a glass dormer is a creative indoor outdoor space idea that maximises letting the light in, with floor-to-ceiling glass on all three sides. Read our loft extension guide for more information.
See the tradespeople we've checked and recommend for your job
Sunrooms or conservatories
If you've got more space to play with then adding a sunroom, conservatory, or even an orangery could be an option. These are obviously more costly, but also add value to your home. Typically each of these options includes plenty of windows but these spaces can bring welcome shade in the summer, or cosiness in the colder months.
For a real 'grand designs' indoor outdoor design moment, you could also consider a full extension with one or more walls made from glass. A glass extension could serve as a dining space or even a home gym with a view. This option definitely brings the wow factor and comes at a cost but it is a fantastic way to give you more flexibility and adds value to your home.
For an idea of costs and design ideas for all these options, why not request a quote and start bringing your dream indoor-outdoor space ideas to life. Submit your job and we'll send it to three tradespeople to supply you with a quote.
Outdoor room ideas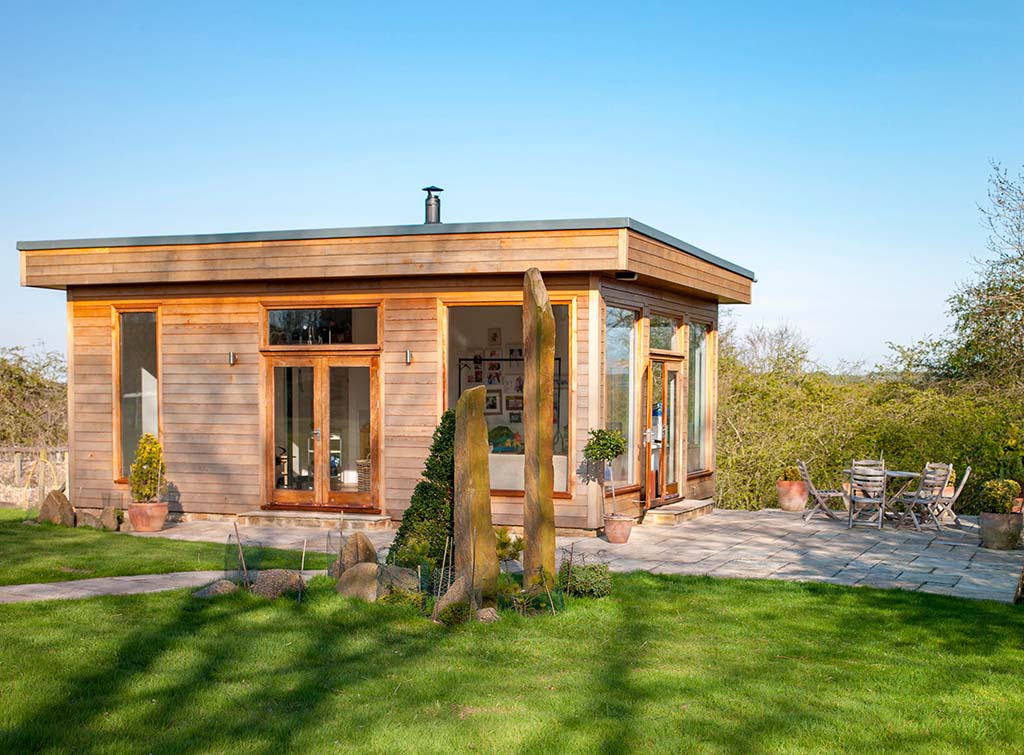 To take indoor-outdoor living to the next level, it's time to consider a garden room. Garden rooms have become so much more popular, especially with more people working from home.
You can use an outdoor room as an office to escape the house, or as a quiet space to enjoy a hobby like yoga, arts and crafts, or reading.
Depending on your budget and preferences there are a range of different options when looking for a garden room. Start with something simple such as a log cabin, or invest in a fully insulated outdoor room with lighting and heating.
Whichever option you choose you can maximise your enjoyment and the benefits of outside in designs. For more inspiration on outdoor room ideas and costs, take a look at our garden room cost guide.
Are you inspired to bring the outside in? Whatever your home size or style there are so many options – which will you try?