There's never been a better time to be a gamer. With next-generation consoles like the the PlayStation 5 and Xbox Series X|S, a growing retro scene, and the likes of Call Of Duty Vanguard & Battlefield 2042 coming out, it's no wonder people are looking for gaming room ideas for their next button-mashing session.
What's the best way to enhance the gaming experience? Or to display all those games and consoles in a way that doesn't look cluttered? Well, whether you're an avid gamer, want a dream living room, or wish to build a dedicated gaming space for your kids, our gaming room ideas will help you make the perfect space.
We'll even show you how to create a home office, that's perfect for work and play.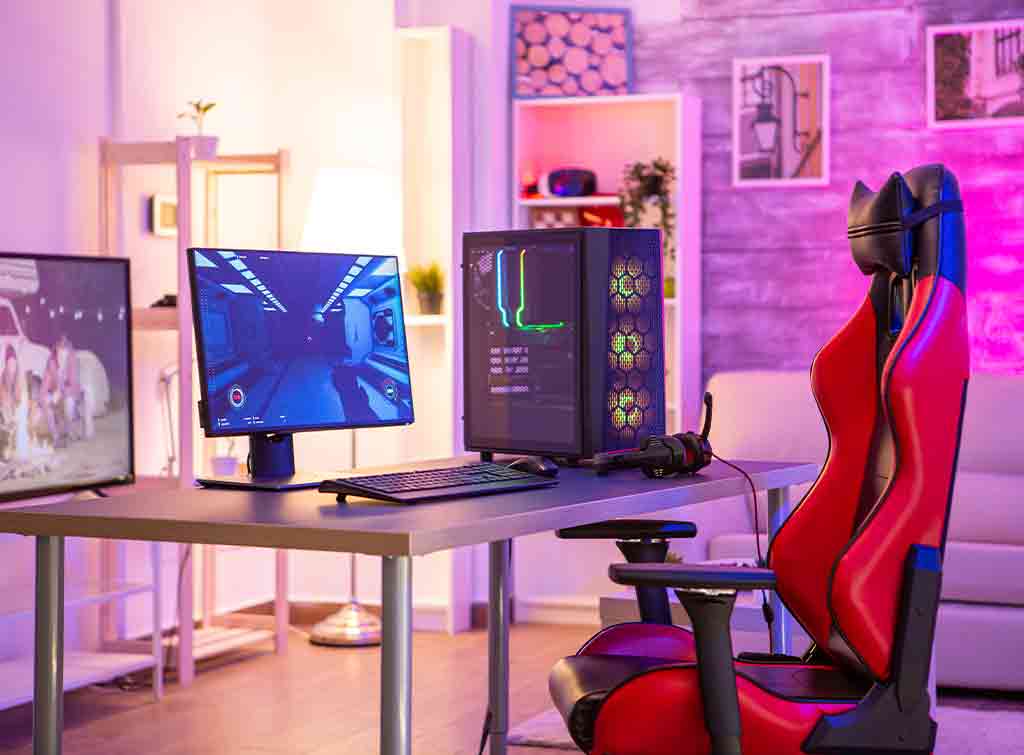 Gaming room setup ideas
When planning your ideal room, you'll first have to consider what needs to go in it.
Here are a few gaming room setup ideas to make sure your room looks like more of a high-definition experience and less like a janky bug-filled mess:
Cabling: Use trunking to hide away cables, and cable ties to manage wires.
TV: If you want a truly next-gen TV then it will need high dynamic range (HDR) and to be 4K ready. For even better visuals and framerate consider HDMI 2.1 and OLED. This guide from Eurogamer explains all the options.
Seating: Ensure you have a sofa or gaming chair that's comfortable for long sessions, ideally with multiple points of articulation or reclining features.
Shelving: If you'll be storing games in the same room, choose matching bookcases or shelving to really showcase your collection. Our shelving ideas guide has many more tips.
TV stand/cabinet: Make sure to pick a stand with adequate space for all the consoles you want on show and good ventilation.
Wall mounting TV: Mounting the TV on a wall makes it seem larger and gives the impression of a home cinema. This also frees up space on top of your stand for figures, or PS5 and Xbox Series X, which are designed to be placed vertically.
Speakers: It's easy to forget about the audio but it's one of the most important ways to transform your gaming experience. Soundbars are great if you have little space, whilst surround sound with a subwoofer can take your experience to the next level.
Our gaming room cost guide can help you price up these items and more.
Gaming bedroom ideas
Whether you live at home, or want to give your child the ultimate gift, turning a bedroom in to a gaming space helps save the main living space for entertaining. You can even turn a spare bedroom into a man cave or small gaming room!
Consider the following gaming bedroom ideas:
If you're keeping the bed in the room, then consider adding shelving above it to free up space or add under bed storage.
You can also get gaming beds which are like bunk beds. Rather than a second bed on the lower level there's a desk or space for a TV.
Wall mounting the TV will make the room seem larger and maximise space.
Consider headphones if you don't want the rest of the house to be distracted by your latest gaming conquest.
See the tradespeople we've checked and recommend for your job
Computer gaming room ideas
If you have a home office already, or want to create a PC gaming room, then there are some additional things you'll have to consider. Computer gaming room ideas include:
If you're also using it as an office, make sure the desk has enough space for your gaming and working. Keep clutter off the desk and add storage below or to the side.
Adjustable desks look great and provide many ergonomic benefits.
Make sure your chair is fit for purpose. Gaming chairs can look great but aren't always functional or comfortable. This guide sums up all you need to know.
You'll have even more cables to consider, so trunking and cable ties are essential. Unplug and store anything you don't use all the time – such as a webcam – and consider a wireless keyboard and mouse.
Speaking of which, there are some amazing looking gaming keyboards and mouses to choose from. With light up keys, slimline designs and different key setups, you can create a visual centrepiece that maximises productivity.
Desktops have also massively changed visually from their old white box design. With see through cases you can show off your graphics card, light up cooling system and more.
Dual screen or ultrawide monitors make gaming more exciting and work easier, so they're well worth a look if you have the space. Tom's Hardware will help you decide on the right monitor.
Extra video gaming room ideas to consider
Whether you want small gaming room ideas or other video gaming room ideas here are a few extra things to consider:
Use floating shelves to showcase figures, amiibos and Funko POPs.
Use lighting around the TV and your collection to really make things stand out.
Add blackout curtains or make sure the TV isn't facing a window to minimise glare.
Put up wall decorations/posters to show your love of other franchises or games.
One great small gaming room idea is to add a steering wheel and chair for the ultimate racing experience.
If you're streaming, you'll need video capture software, a camera and a headset.
With all these great gaming room ideas in mind, below we've compiled some of our favourite rooms from Instagram to give you further inspiration. Whether you want PS5, Xbox or PC gaming room ideas, we've got you covered.
A huge thank you to derandyzockt, digitalanim4l, Mezmoron, Beaus_Gameroom and VGcollectaholic for giving permission for us to use the images in this article.
Gaming room ideas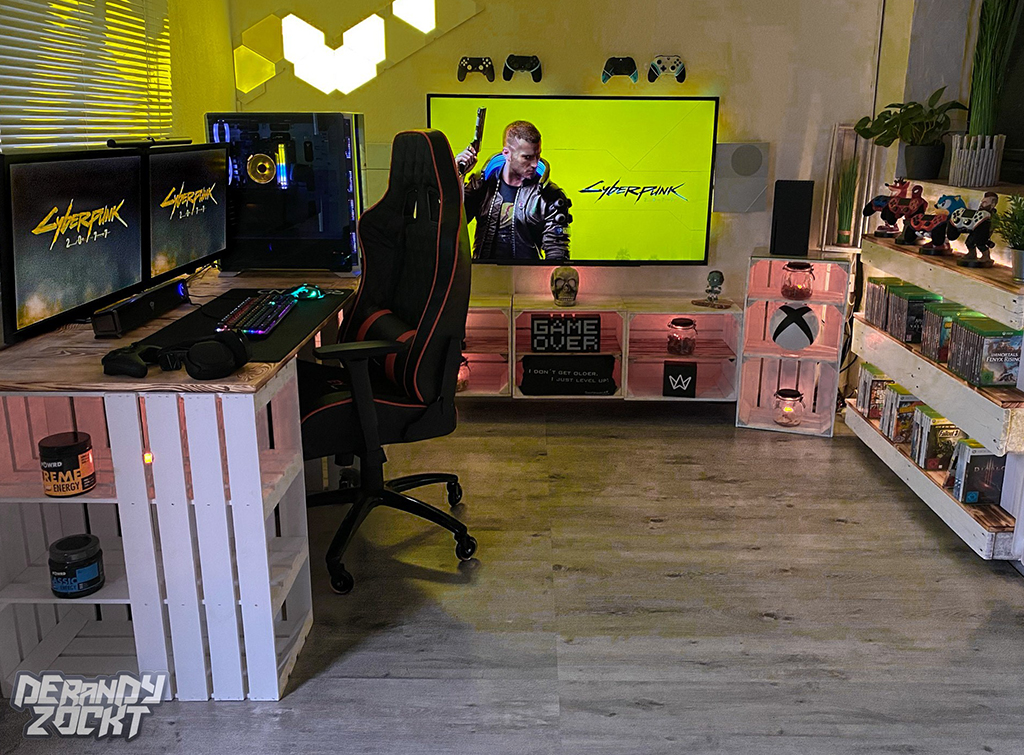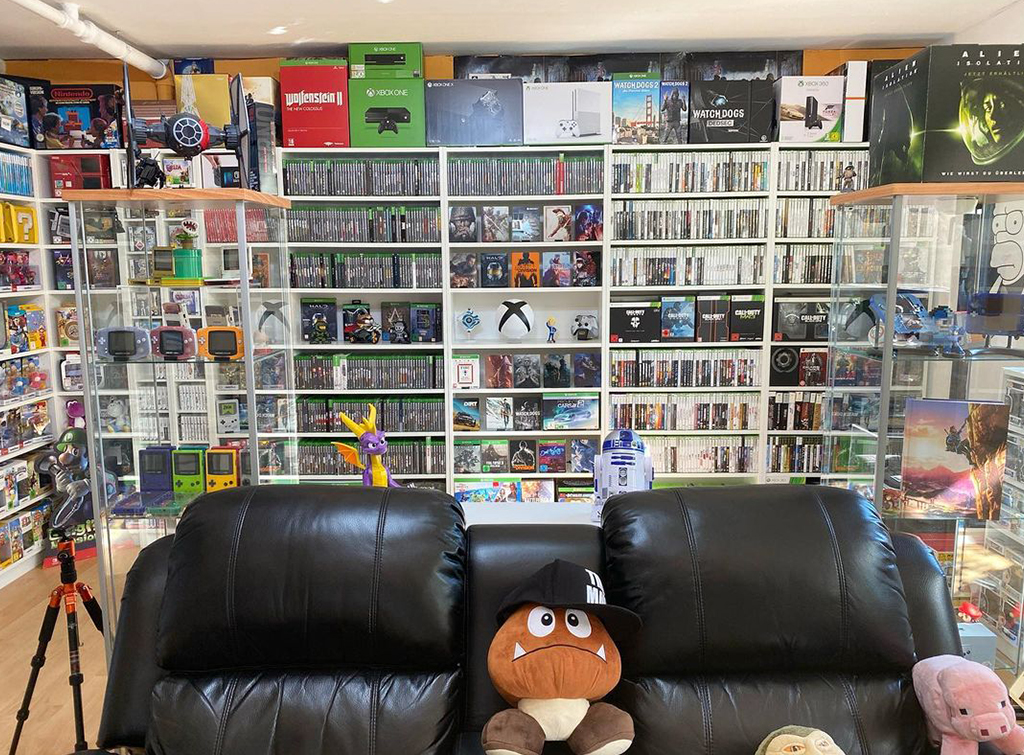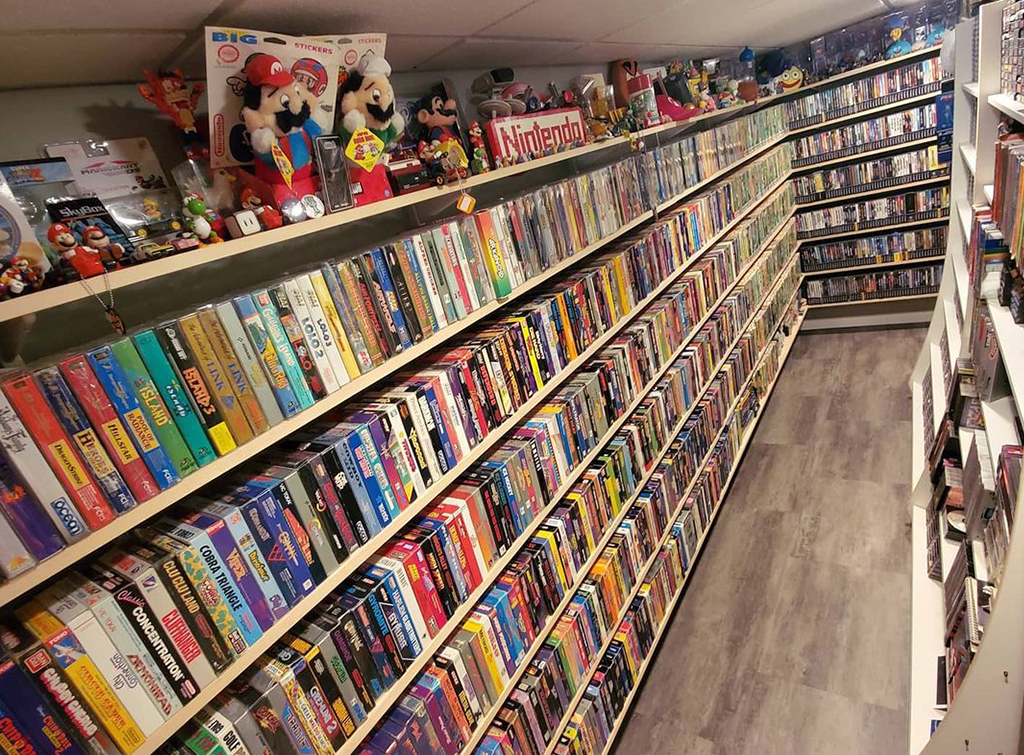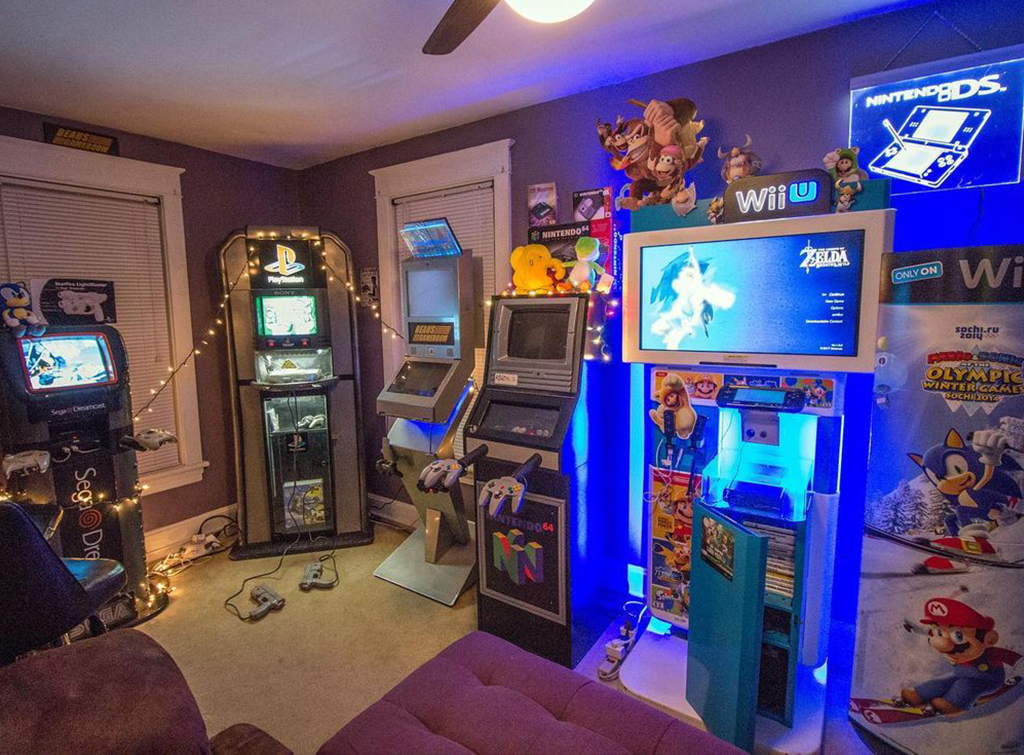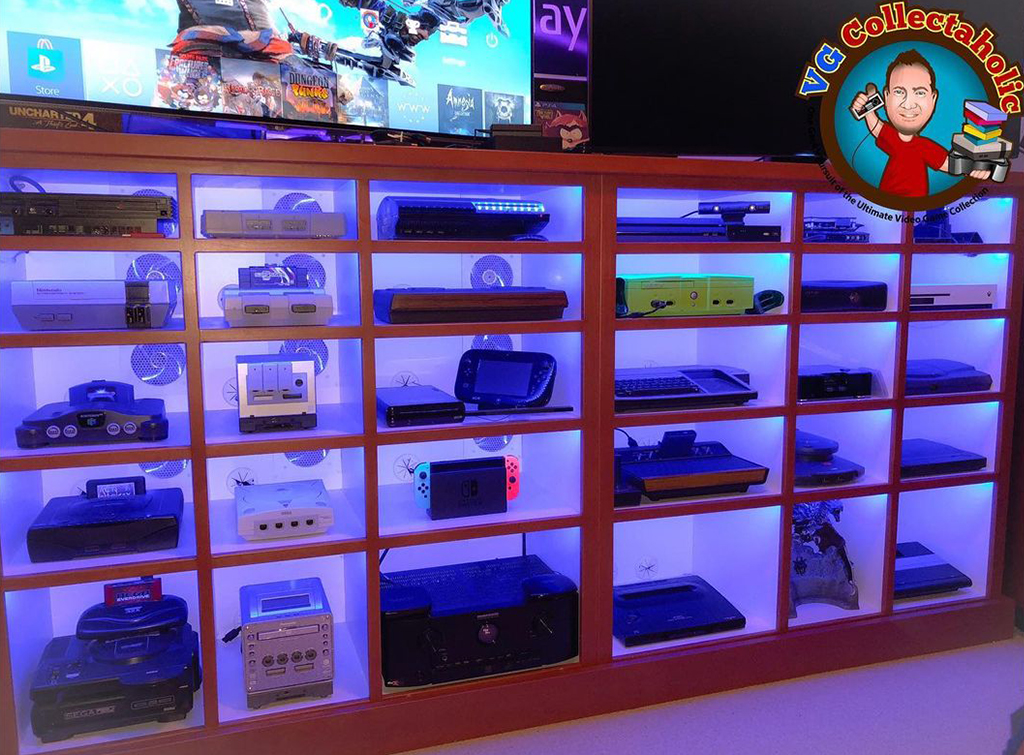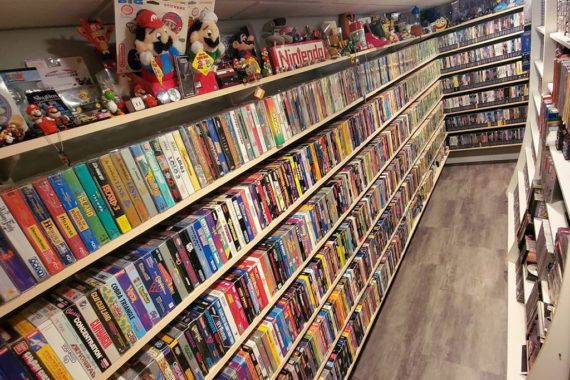 See the tradespeople we've checked and recommend for your job
Tell us what you think
What others think of this article:
Need More Information?
Related posts