Seven top reasons to change your locks at home


In this article, we'll cover: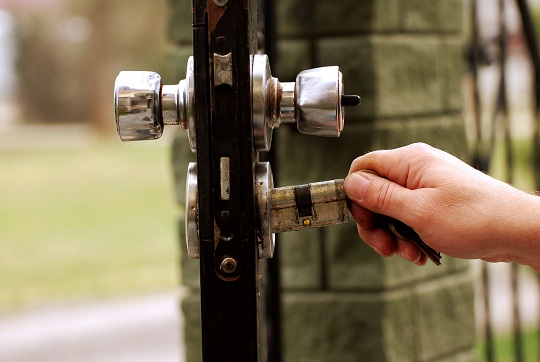 Getting the locks of your house changed might seem like a chore (or even something you "can't afford right now"), but there are some scenarios where changing the locks of your home should be a no brainer.
Less urgent scenarios (like when your locks become old or worn out) usually make good sense. However more serious situations (such as losing a set of keys) can cause a clouded mind; especially in the midst of the understandable frustration often caused by the loss of any personal belongings. When this happens, it might not occur to you that the best thing you can do is change your locks.
Why should you change your locks at home?
There are many reasons why you should change your locks at home and we have provided you with 7 of the main reasons why we think you should have your locks changed, below.
1. If you've lost your keys
Whether you're running late for work or simply heading out to do your weekly shop, there is never a good time to lose your keys. A huge inconvenience in itself, the losing or misplacement of your keys can cause extreme frustration, not to mention the fact you can't set about doing whatever it is you had planned to do.
If you have lost your keys, then it's a wise idea to call a local locksmith to change your locks for you. On the off chance that someone finds them and knows where you lives, it's better to be safe than sorry.
Of course, there's always the possibility that someone stole them and fully intends to enter your home whilst you aren't there and rob you of all your valuable possessions. Playing it safe and having your locks changed might set you back a few quid, but losing a set of keys and taking the risk to not have them changed could end up being extremely costly indeed.
2. If you're moving into a new home
It's an intelligent move to have the locks changed when you move into any new property. If you fail to do this, you run the risk of potential burglaries by anyone that may have had a set of keys before you, such as the previous residents of your house.
It might also be possible that there are more sets of keys to your property out there than you don't know about. Chances are that the locks weren't changed the last time someone moved in, meaning there may have been several residents in the property before you with multiple sets of keys still out there. This might mean that a previous resident still has a set of keys and is waiting for the perfect opportunity to strike.
Changing the locks when you move into any new property will keep you in full control of who has keys and who can get in and out of your home.
3. If you've recently experienced a burglary or attempted break-in
This may seem fairly obvious, but you'd be surprised of the amount of people that don't think to change their locks after experiencing a burglary or even an attempted burglary. Changing your locks after a burglary is fairly obvious, but don't neglect to change them when someone has attempted to get into your property for whatever reason.
With an attempted break-in, it's pretty clear that somebody wants to be in your house. If you neglect to change your locks, it might be that they can simply walk right in with a key that they acquired during their last attempt.
Don't take any risks. Get your locks changed if you think that someone might want to, has tried to, or has even succeeded in breaking into your home.
Find a locksmith near you
4. If you're having trouble with an ex-partner or ex-housemate
It might not spring to might at first, but disputes with someone you used to be close with can spiral out of control. Ex-partners may for let themselves into their previous address and wrecking the home of the person they used to be with.
Chances are, someone you have lived with will still have a set of keys (even if you got the key back off them before they left). Their mum (or other close relative) will likely have a spare key for "just in case", providing your ex-partner or housemate with the perfect opportunity to break-in to wreck the place or even take what they believe to be rightfully theirs.
5. If your locks have become old or worn out
It's not all doom and gloom. It's quite alright for your locks to just get old. When this happens, when your locks start to stick or become faulty, it's time to get them changed. A lot of locks can be repaired; however, most repairs are just temporary solutions for a worn lock that will eventually need changing further down the line.
6. If you haven't changed them in years
Your locks might not have been changed in a very long time, even before you moved into your home, so how old they are might be a mystery. It's a wise idea to change your locks if they are old or worn out, and replace them with new, more robust locks with tighter security. This will provide you with peace of mind that your locks will continue working for many more years to come and that your house will remain secure during this time.
To Conclude
Depending on the situation, you should consider calling an emergency or local locksmith to change your locks for you.
Lock Solutions is one of the leading choices for locksmiths in Reading, covering Berkshire and the Thames Valley area. When your locks need changing, you can count on them to provide you with new locks that will help you sleep safely in your bed at night.
Blog created and prepared by Checkatrade.com member www.checkatrade.com/LockSolutions/
Good jobs, guaranteed
Get covered when you book with Checkatrade.