Gravel driveways – pros and cons
Gravel might be one of the simplest construction materials, but it can be used to create amazing driveways. In this post we look at the different types of gravel and their comparative advantages and disadvantages.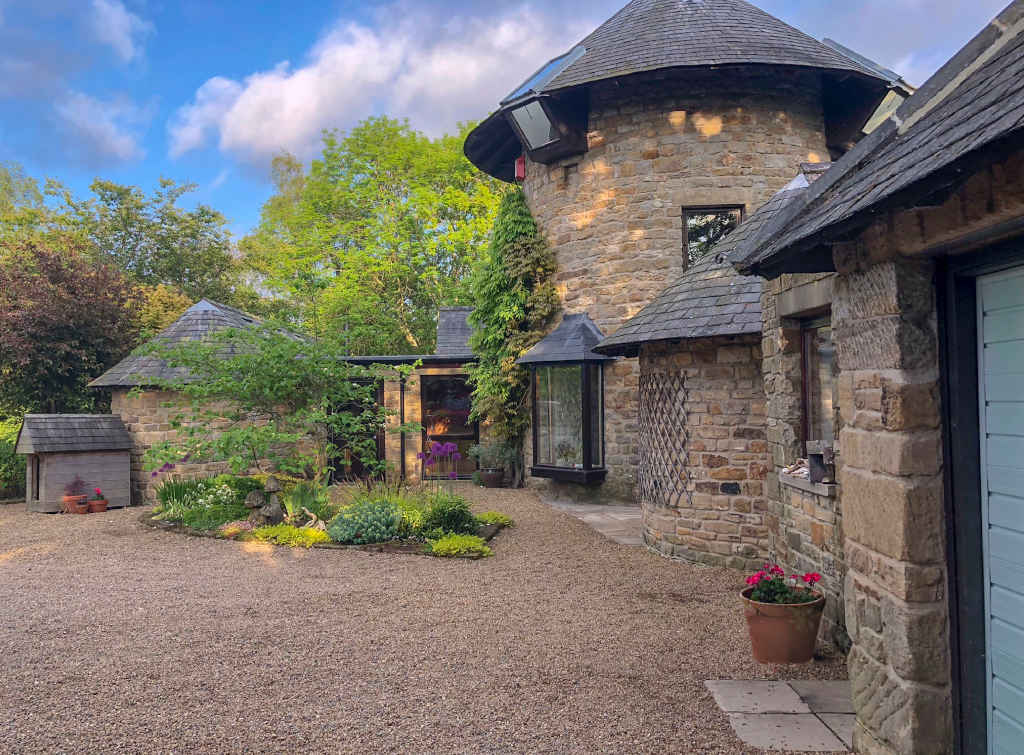 There are a number of materials that are suitable for driveways, but one of the most popular is gravel. Gravel systems offer the most cost-effective option for homeowners, but still deliver the performance and durability associated with more expensive materials. What's more, gravel driveways can be installed far quicker than alternative methods, whilst still having long lifespans. In fact, with the proper care and maintenance, a gravel driveway can last up to 100 years.
In this post, we look at the different types of gravel and the pros and cons of having a gravel driveway.
Gravel driveway pros
Some of the pros of a gravel driveway include:
Lower cost than surfaces such as tarmac
Good drainage
Easy maintenance and easy to fix when a pothole occurs
You can add more gravel all year round
Gravel driveway cons
Some cons of having a gravel driveway include:
Gravel can wash away and you need to keep on top of the maintenance
Weeds can grow amongst it
Potholes can easily happen
It can be hard to clean
Types of gravel
It's important to remember that there are a number of different variants of gravel, each with their own properties and uses:
Pea gravel
Pea gravel is also known as 'pea shingle' and is a quartz-based aggregate that's ideal for use on a driveway.
It's inexpensive, versatile, rounded and the fragments offer homeowners excellent drainage helping to ensure erosion prevention and weed blockage. This form of gravel is easy to maintain but will need to be contained with edging material during the installation process.
Self-binding gravel
This is somewhat different from other forms of gravel. Unlike alternatives, the material has had significant quantities of dust added to it to improve its self-binding ability. The dust knits the gravel together to form a surface, which is less susceptible to scuffing. Self-binding gravel is normally amongst the cheapest and is commonly used in parks.
See the tradespeople we've checked and recommend for your job
Hoggin
Hoggin is a natural blend of gravel, sand and clay that occurs naturally. When compacted, it makes a very stable surface. The material produces a buff-coloured bound surface, which allows water to easily drain through it. Hoggin costs considerably less than driveway options like tarmac and concrete, but it isn't anywhere near as durable.
Coal ash and cinders
This form of gravel is created as a by-product from coal-fired power stations. Coal ash and cinders make as good a surface as gravel; however, the material is only available in a black or charcoal colour. Be aware of the differing grades of coal ash and cinder gravel, which vary greatly on the market and can affect the material's viability as a driveway surface solution.
Key takeaways
Gravel driveways offer homeowners a cost-effective and reliable alternative to conventional slabs and brick pavers. Not only do gravel solutions significantly reduce the risk of flooding, but unlike other options, will allow water to fill through the gravel and into the ground helping to create a clear surface, which is safe for use all year round.