How to set a marketing budget
Marketing is how you can grow your business and get your name out there. But what types of marketing should you be doing? And how much should you be spending? We've broken down the ways you can successfully set the right marketing budget for your business.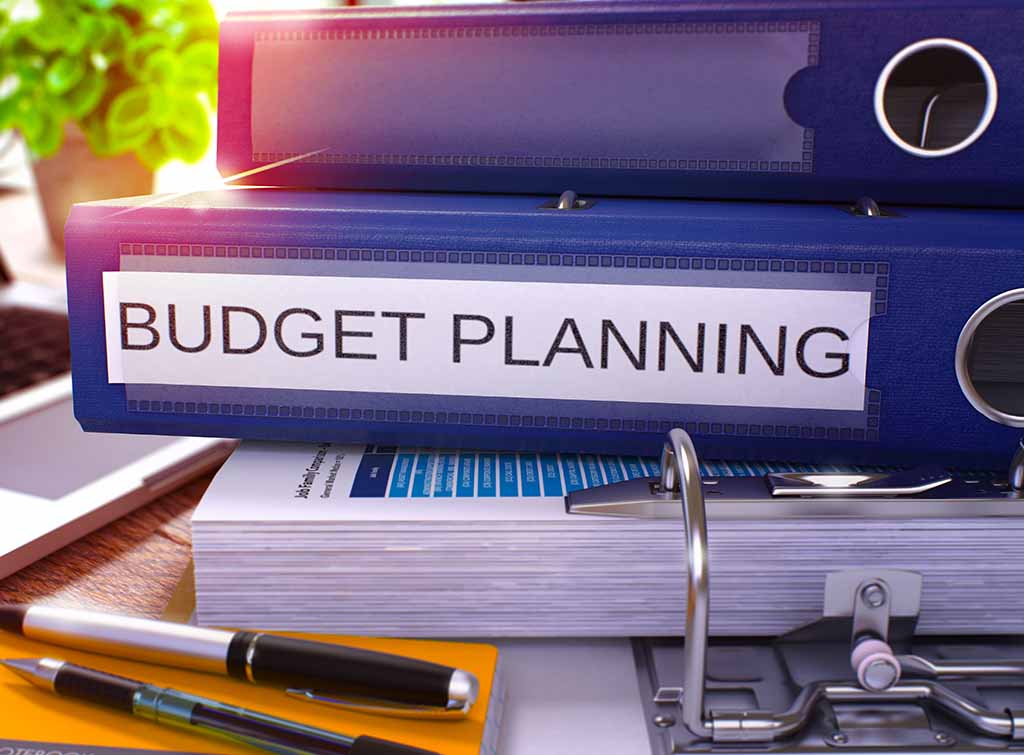 Understanding your customers
Marketing is all about targeting your potential customers. You want to show your existing and new customers what you've got to offer that other companies don't. Before you do this, however, you need to know your customers.
Understanding your customers is one of the first considerations when setting a marketing budget. What do your customers want? How do they view your brand? What can you offer them to keep them coming back?
Surveys are a great way to find out more about your customers. A quick online survey will help you gather valuable data and connect with your customers. Online reviews are also a great way to find out more about what your customers like and dislike about your brand.
When marketing your company, you also need to know the best places to target to maximise brand exposure (we hate to blow our own trumpet, but Checkatrade is one of the best places for this).
Choosing the best marketing channels
The best marketing channels for you will be based on predetermined goals. You've already done your research into customer behaviour and expectations. Now it's time to find out the best channels to focus your marketing on.
Marketing can be broadly categorised into traditional marketing and digital marketing. With so much business done online, it would be a mistake to overlook digital marketing. More about this later. Traditional marketing can also be a valuable tool to boost your business and improve brand awareness.
Traditional marketing includes brochures, flyers, leaflets, and magazine articles. These can be in the form of mailers sent to the addresses of existing and potential customers. They can also be used as adverts in magazines or newspapers.
Some of the best marketing strategies incorporate traditional and digital marketing elements to create a comprehensive approach.
How to create a marketing budget
Marketing budget for a small business
What is included in a marketing budget?
Marketing budget breakdown (marketing channel allocation)
How you allocate your marketing budget will differ from company to company. It will depend on your goals, expectations, and how much money you have available for marketing. Once you've decided on an amount to spend, you can begin allocating the finances.
An excellent way to allocate your marketing budget is by choosing a percentage of your budget to spend on each channel. Here is an example of a marketing budget with percentage allocation for each channel and a breakdown of each channel's function.
Social media – 14%
Social media is used by people all around the world. It is, therefore, the place where you are likely to attract the most customers. Sites like Facebook, Twitter, Instagram, and Youtube are no longer just for personal use. They are big business and a great way to connect with your customers.
Digital Advertising – 13%
Digital ads are everywhere. They pop up on all types of websites, from news articles to online videos. Using online advertising is a great way to build brand awareness. Remember, a memorable advert will stay with your customers; when they want a product, they will remember your company name.
SEO – 12%
Search Engine Optimisation (SEO) involves improving your website to rank higher in Goggle search. Many factors affect SEO. A great website with relevant content is an excellent place to start. Being a Checkatrade member will allow you to create an online profile on the Checkatrade website, enabling you to be found by potential new customer searches. This will boost your SEO ranking. Find out more today.
Website – 10%
Your website is your digital shop window. It's the place where potential and existing customers find out all they want to know about what you do. Your website should be easy to navigate, user-friendly, informative, and enable customers to contact you directly.
Content – 10%
Online content helps to improve your website. It boosts SEO by giving you authority in a particular sector. It also allows customers to engage with your brand. Digital content could be in the form of a regularly updated blog, news stories, infographics, and product reviews and descriptions.
Paid ads – 9%
Paid ads or PPC (Pay Per Click) marketing ensures that you appear on the first page of Google for specific online searches. It is a guaranteed way to ensure that your website is visible to any potential customers.
E-mail marketing – 9%
E-mail marketing directly targets a list of existing and potential clients. E-mail marketing campaigns can offer customers something more than the average website visitor will get. They can be personalised or designed to boost traffic and increase potential sales.
Branding – 8%
Getting your brand identity right is essential to growing your business. Choosing a memorable name and logo for your business will help to improve consumer confidence and boost your business.
PR – 8%
Public relations is all about managing your public image. PR marketing can help to bring awareness of your company to customers who may not usually discover your brand. PR can include magazine articles, online content, and even industry events and awards.
Traditional print – 7%
As mentioned earlier, traditional print marketing can still be essential in attracting customers. Many people in the UK are still uncomfortable using the internet. These are the potential customers to target with flyers, brochures, and drop cards.
Marketing budget comparison (small, medium, large-sized companies)
It should perhaps go without saying that the size of a company will impact the marketing budget. Although small companies may wish to spend more on marketing to build their business, it's often best to start small and find out what works best before increasing your spending.
For a general idea of how much money to allocate to a marketing budget, it's essential to look at the percentage of your gross annual revenue.
Small companies/start-ups – 6% – 8%
Medium sized companies – 10% – 15%
Large companies – 15% – 20%
These numbers are just a general guide. Other factors such as sector, market confidence, and expectations will affect budget allocation.
FAQs
What is a marketing budget?
A marketing budget is the amount of money allocated by a company to promote its products and services. A marketing budget calculator can be created by using a basic spreadsheet, allowing you to model and test how best to divide your spending between all desired marketing activities. It's worth constantly reviewing your marketing methods to identify what is working best. Using a "cost per lead" (example calculation below) is the most straightforward measure of your current marketing performance. These "lead" costs allow you to make sensible adjustments to your marketing spending throughout the year. This ensures you do not waste money on things that are not working.
How to calculate your marketing budget?
Divide money spent on marketing by leads generated to determine the cost per lead. For example, if you spent £10,000 on marketing and received 1,000 leads, this would equal £10 per lead.
How do you set a marketing budget?
Plan carefully. Look at your available finances. Decide what your business goals will be. Do your research and decide on the best marketing channels to achieve your goals. If you want to invest more into marketing than first, though, you may need to take stock of your overall spending and rework your finance plan. Our money-saving tips article may give you just the inspiration you need.