How to make sure your profile appears high in Checkatrade search
Looking to make your Checkatrade profile as successful as possible? In this post, we share six key ways to help make sure your business profile is found in the most valuable searches.
Optimising your Checkatrade profile for homeowner searches
You've got a Checkatrade profile, but how do you make sure you're appearing in homeowners' search results?
To set yourself up for success, you need to:
1. Create a good quality profile and
2. Make sure your profile is optimised for search.
What do we mean by 'optimised' for search?
The search function on the Checkatrade website uses various 'signals' that work together to deliver the best results for a particular homeowner search.
Similar to when you, as a consumer, search for information online, via Google, for example. It's the signals (or algorithm) that determine the search results you're presented with.
The magic is knowing what information needs to be included on your profile in order for it to appear in relevant searches. In other words, how to optimise your profile.
6 key ways to optimise your profile
1. Reviews
Your profile should include 1 or more search-relevant reviews. For example, if you want to appear in homeowner searches for 'boiler repair', make sure you've got relevant reviews.
Tip: When asking homeowners for a review, ask them to include the type of job you did in the heading or in the review itself.
Collecting reviews is one of the key ways to get your profile seen on Checkatrade search. Building a bank of customer reviews may take some time, but your efforts will be well worth it.
Asking for customer reviews doesn't have to be something you dread. Check out our post on how to ask for customer reviews and how to remind customers to leave you a review.
Top tip: you can use the Checkatrade Trades app to ask customers for reviews. If you're fed up with chasing customers for reviews, at a tap of a button, you can politely nudge your customers to review you on Checkatrade. A nice little bit of time and effort saved there for you.
Online reviews are modern-day word-of-mouth recommendations. The more reviews you have, the more credibility and trust you instil in potential new customers. It helps social proof your business, i.e. they encourage the 'bandwagon' effect.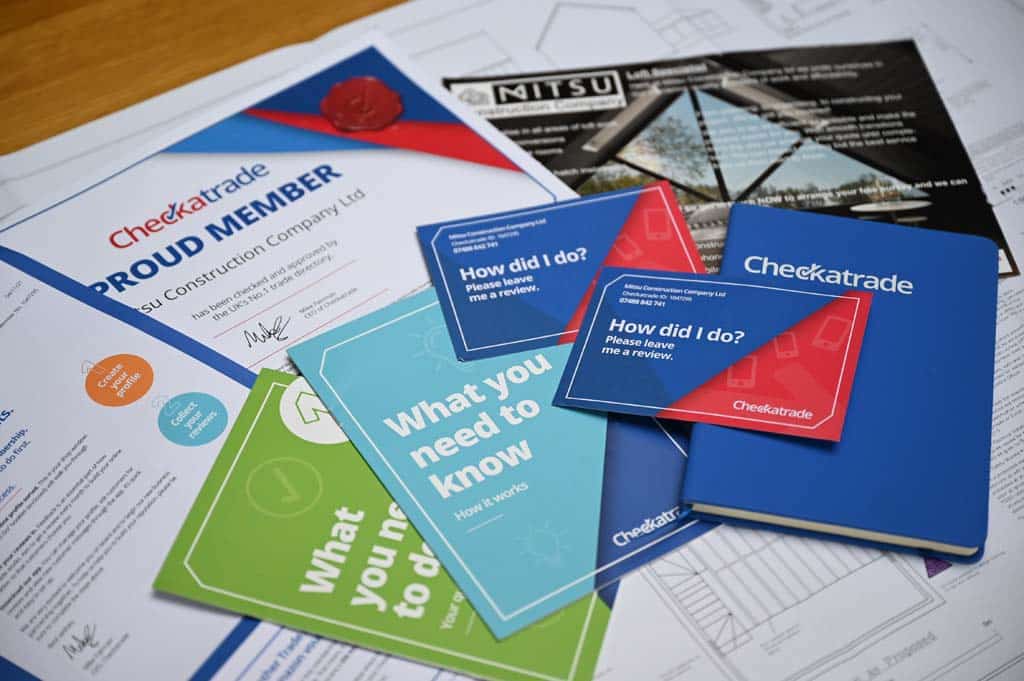 2. Categories
Our search engine constantly evolves to make sure it matches the right trades to the right homeowner while giving fair visibility to all our trades.
It's therefore crucial that profiles are optimised to appear in the right search in the right categories for your business. You can do this by:
Making sure you've ticked your main category
Having at least 50% of subcategories ticked – those relevant to the services you offer.
The search results are constantly updated throughout the day, balancing the benefit of the signals. Therefore just because you're appearing low down in one particular search, it doesn't mean you won't be appearing higher up in other searches at the same time.
3. Location and radius
The search function on the Checkatrade website is dynamic. It's constantly learning and adapting, using multiple signals to list trades to make sure both members and homeowners receive a great search experience.
One of these signals is your business location. Therefore make sure you:
Check which postcodes you've selected on your profile.
Add more locations to reach a wider network of customers.
4. Membership tier
Checkatrade membership is tiered:
Approved
Lite
Standard
Pro
As an Approved member, you can use our flexible membership to suit the needs of your business. When you need more leads, flex your membership up. If your diary is full, just flex it back down again.
By selecting the right tier for your business and making sure you have a strong profile, you can increase the number of leads that come your way.
If you've been a member for a while, then you might not be on our Approved, Lite, Standard or Pro membership quite yet. To discuss your membership options, you can speak to our Membership Advice team. Contact us.
5. Photos
90% of Checkatrade members who've optimised their profile achieve their expected leads or more vs those who haven't optimised their profile.
Another way to make sure your profile is optimised for homeowner search is to add photos.
Our membership advisors recommend you upload 1-3 new photos to your profile each week.
This shows that your business is active, showcases the work you've done and inspires customers for work you could complete for them.
With the homeowner's permission, get into the habit of taking 'before and after' shots. You can also create feature albums on your profile to showcase certain types of work. For example, if you're a painter and decorator, create feature albums for 'front doors', 'kitchen/diner', 'bedroom' etc.
The members area web app has a new look!
Helping you create the best profile, and most importantly, to manage it.
Check it out
6. Active Public Liability Insurance (PLI)
All Checkatrade members must have Public Liability Insurance.
The final piece of the puzzle to optimise your profile is simply to make sure you have active Public Liability Insurance listed.
Having a fully optimised profile ensures the search results list the right trades in the right homeowner search results, making the whole process straightforward and hassle-free for all parties.
Optimise and manage your profile on the move with the Checkatrade Trades app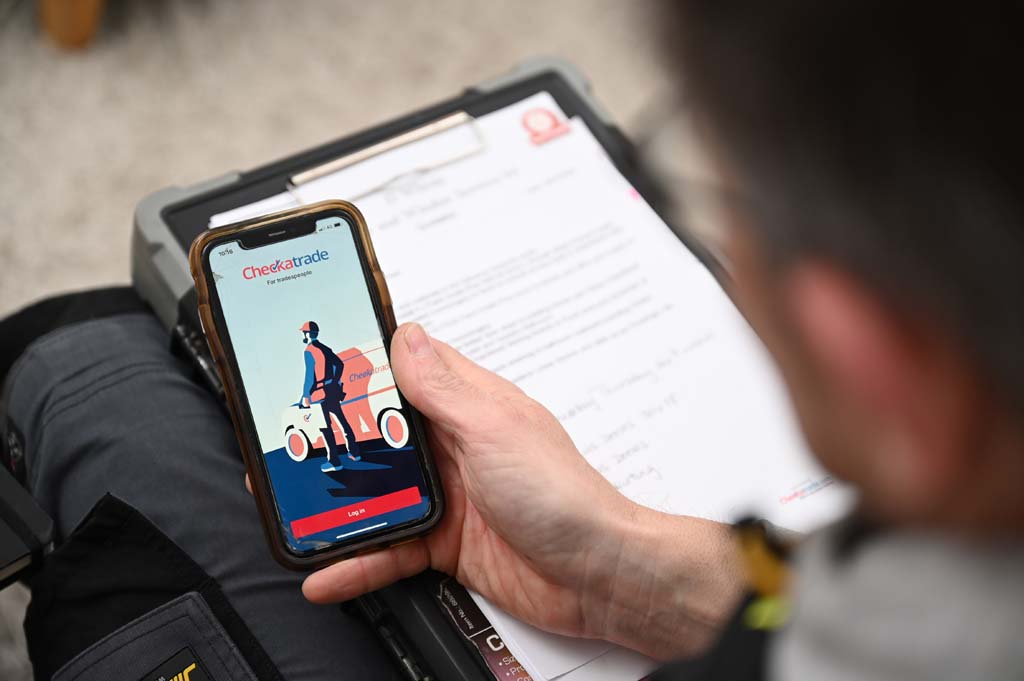 To get the most out of your Checkatrade profile, you must invest time in it.
The quickest and easiest way to update your Checkatrade profile is via the Checkatrade app. You can log in wherever and whenever you want, making it a really simple way to manage your profile. If the app isn't an option for you, you can still log in to your profile on a tablet or computer from your home or office.
This will show the Checkatrade algorithm and potential new customers that you're active and ready for business. In simple terms, you're more likely to appear in the search results and more likely to attract new customers. These are two separate things. For tips on how to engage new customers with a strong profile, check out the post below.
What to do: Low clicks on to your Checkatrade profile or a lack of leads
The quick and easy way to optimise and manage your profile
The Checkatrade Trades app has everything you need
Find out more