Expert tips to increase profits as a tradesperson
Are you running your business or is it running you? Any fool can work harder! Putting in 15-hour days might be needed to get started, but to build a sustainable business that rewards you is about getting your head around some fundamental profit-increasing basics. Here goes!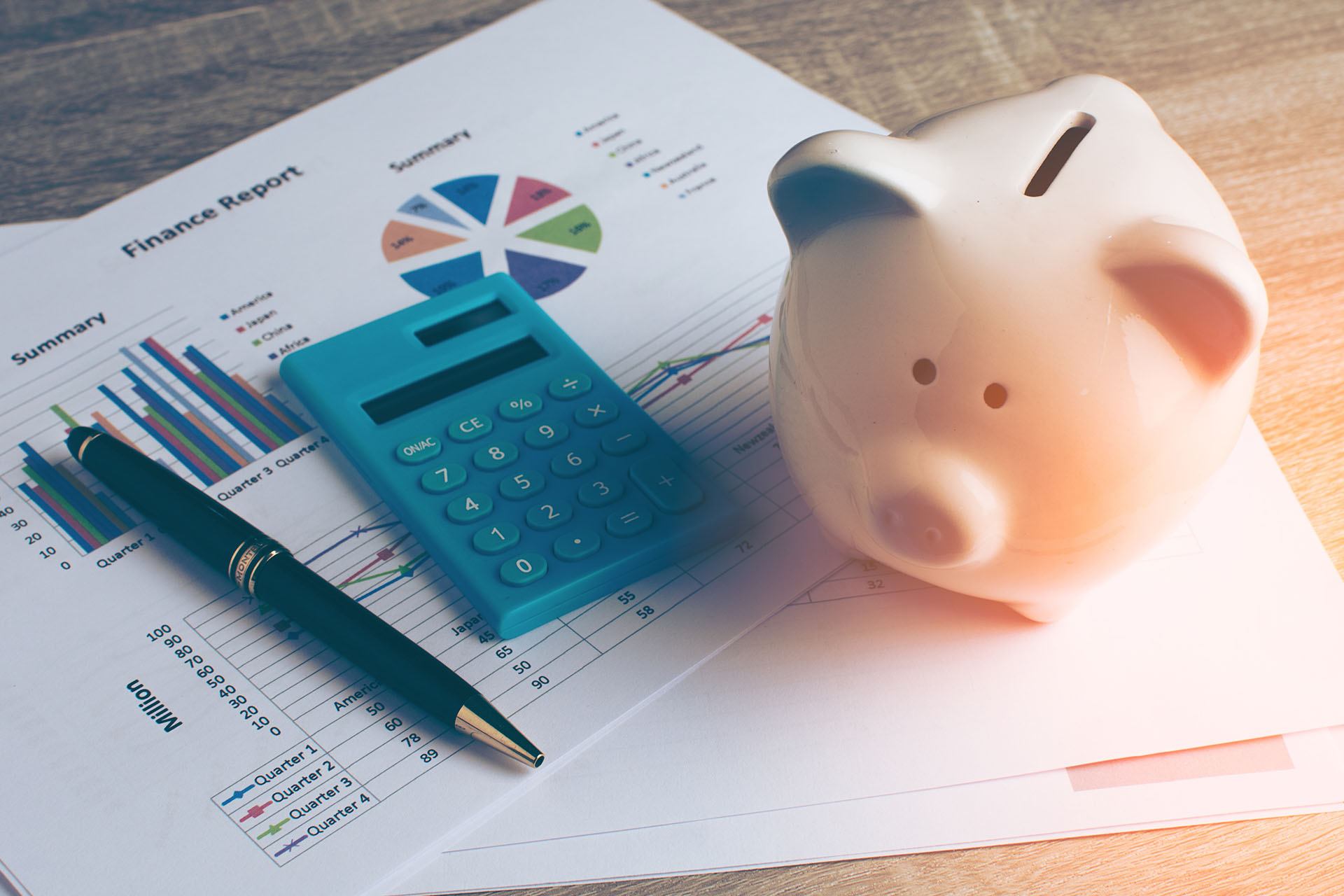 What is profit?
Profit is the money left over after subtracting your total expenses from your total revenue. And everyone wants to make more profit. It is the measure of success for any business.
Profits are often used to invest in a business. Investing your profits back into your company can help to aid future growth and further increase profits in the long term.
Profits can also be used to pay dividends to stakeholders which in turn will encourage further investment.
What is break-even point?
Break-even point is when revenue and expenses are the same. When you break-even, there is neither profit nor loss. Understanding your break-even point can help you to know when to increase prices or reduce costs to achieve future profit.
Strategies to increase profitability
Understanding your profit margins is the first step towards increasing profitability. When you have an in-depth knowledge of your expenses and revenue, you can create a budgeting strategy to help boost profits.
There are many strategies that companies use to boost profits. What works for you will depend on various factors. Most profit increasing strategies, however, begin with a clear goal and a detailed plan of how to achieve it.
Streamline your processes
Reviewing your processes is a great way to make savings. One way to do this is by comparing your business with similar companies. You can do this through mutual sharing of information or by using market reports and trade associations.
You may want to look at your energy costs and see what alternatives are available. A new IT system can help to boost business performance. And a new approach to your supply chain can reduce buying costs.
Always supply your own materials
Customers often believe that buying their own materials will help them to reduce costs. This may be true for the initial financial outlay. In the long run, however, inferior parts will cause more problems and require costly repairs.
Explain to your customers that the materials they supply will not be covered under any warranties. Tell them that when you supply the materials, they are both of a higher trade quality and they will be covered under your warranty.
Invest in your team
Building a trustworthy and competent team is an essential part of business success. Investing in your workforce can have a hugely positive impact on your profits. A great team will also be appreciated by your customers who will realise they have chosen the best people for the job.
Building a team involves engaging with your employees. Ask them about their goals. Offer them the training they need to build their career. And provide them with a job they enjoy so that they become an integral part of the business and are invested in its future success.
Cut unnecessary costs
Cutting costs seems like the obvious way to save money and boost profits. Some costs, however, are essential and are needed to stimulate business growth. Highlighting unnecessary costs can be tricky but a good place to start is with waste.
Review your company's use of materials. How much material is wasted and could it be recycled and reused. You could also review your scheduling. Ensuring your time scales are realistic and achievable will ensure that your costs are reduced, and you can plan more efficiently to save money.
Check out our partner over at Enviromate for recycled material
Enviromate is a place to buy and sell materials. As a tradesperson, it can save you £££ on building materials and help you release the cash in leftovers.
Best of all, Checkatrade members get a free membership!
Checkatrade members get Enviromate Premium+ membership for free
Embrace new technology
Many new technologies are designed to make our lives easier. This is true for our personal lives and in the business world. Automation is becoming increasingly common in all areas of life. When running a business automated software can help to significantly reduce costs and improve efficiency.
There are many apps available today that help with everything from payroll to job scheduling. One of the most beneficial for tradespeople is the Checkatrade app. Directly connected to your Checkatrade profile, it can help you to streamline your business, gain more leads, and boost profit.
Make running your business easier with the Checkatrade Trades app
Checklist – how to reduce costs and increase profits
Reducing costs to increase profits is all part of running your own business. In today's highly competitive market, it's more important than ever to increase your profit margin. Here's a quick checklist of things to consider when trying to increase profits.
Suppliers – Review your costs. Can you negotiate a better deal, or do you need to change supplier?
Finance – Conduct an in-depth review of all expenses vs revenue. Are there any areas where you can save money?
Assets – This includes all your equipment, vans, and premises. Are there better alternatives or more cost-effective ways such as hire vs purchase?
Materials – Do you buy in bulk? Is your waste management as efficient as possible? Are there any alternative materials you could be using to save money?
Checkatrade member case studies
We spoke to some of our members to get some insight into how they have saved money and increased profits.
I've been using super quilt to insulate internal walls and lofts instead of Celotex that is so messy and takes ages to measure and cut the right gap sizes. It's expensive to buy but when you compare it to labour costs, it's a winner
I had a sub-contractor helping me out quite often a while ago just to fit more customers in the time I had. Sub-contractors are quite expensive so I decided to use the subby less and say to my new customers it will be a little wait before I could do the work. Nearly all customers were happy with this, and I just did the work myself and kept all the profits!
I also use 5 different wholesalers for certain items, which is a pain, but the savings I make knowing one wholesaler is cheaper for a certain item is definitely worth the hassle!
My van is like a mini wholesaler itself, I like to keep a stock of quite a few items so I don't have to go to the wholesaler as much so I can fit a smaller job in on the way home rather than spending the time during the day to go and get bits for jobs!
We have been buying materials and Air Conditioning units as and when we needed them, but we realised that this was costing us more money. We decided to bulk buy our materials saving us money in the long term which meant we were also able to pass on our savings to customers.
We use local companies to help support small businesses in our area. We also try to book quotations per area on certain days to reduce the amount of driving that needs to be done, reducing our carbon footprint as well as ensuring our engineers times are used most efficiently.
I've built up strong relationships with a merchant, by committing my materials to his branch, he matches (and usually beats) the price of anywhere that's cheaper, along with free next day delivery to wherever I want.
Being a new business, I've researched a lot into how to run a business and tried to get out of the mentality that the labour charge = wages so that the business can start earning money to support me, rather than me supporting the business (if that makes sense?!). I also think the best way to ensure you're profitable is to always keep sight of your own worth and not undersell yourself.
Increase profits with more work coming your way
Checkatrade has work to send your way
Find out more
FAQs
How can I maximise my profits?
There are many ways to maximise your profits. Start by reviewing your expenses vs your revenue. Then look at ways to streamline your services and work more efficiently.
What are the most profitable businesses?
Business consulting, accounting, and IT services are three of the most profitable businesses in the UK in 2022. Auto repair and electric and electronic repair and installation services also generate excellent profits.
What trades are in high demand?
In the UK there is currently a high demand for all types of trade business. Some of the most in demand include plumbers, electricians, mechanics, and construction workers.
Increase profits with more work coming your way
Checkatrade has work to send your way
Find out more