What is a CRM?
You may have heard the term 'CRM', but what is a CRM, and is it something you need for your trade business? Our simple, jargon-free post will explain all in this quick, 2-minute read.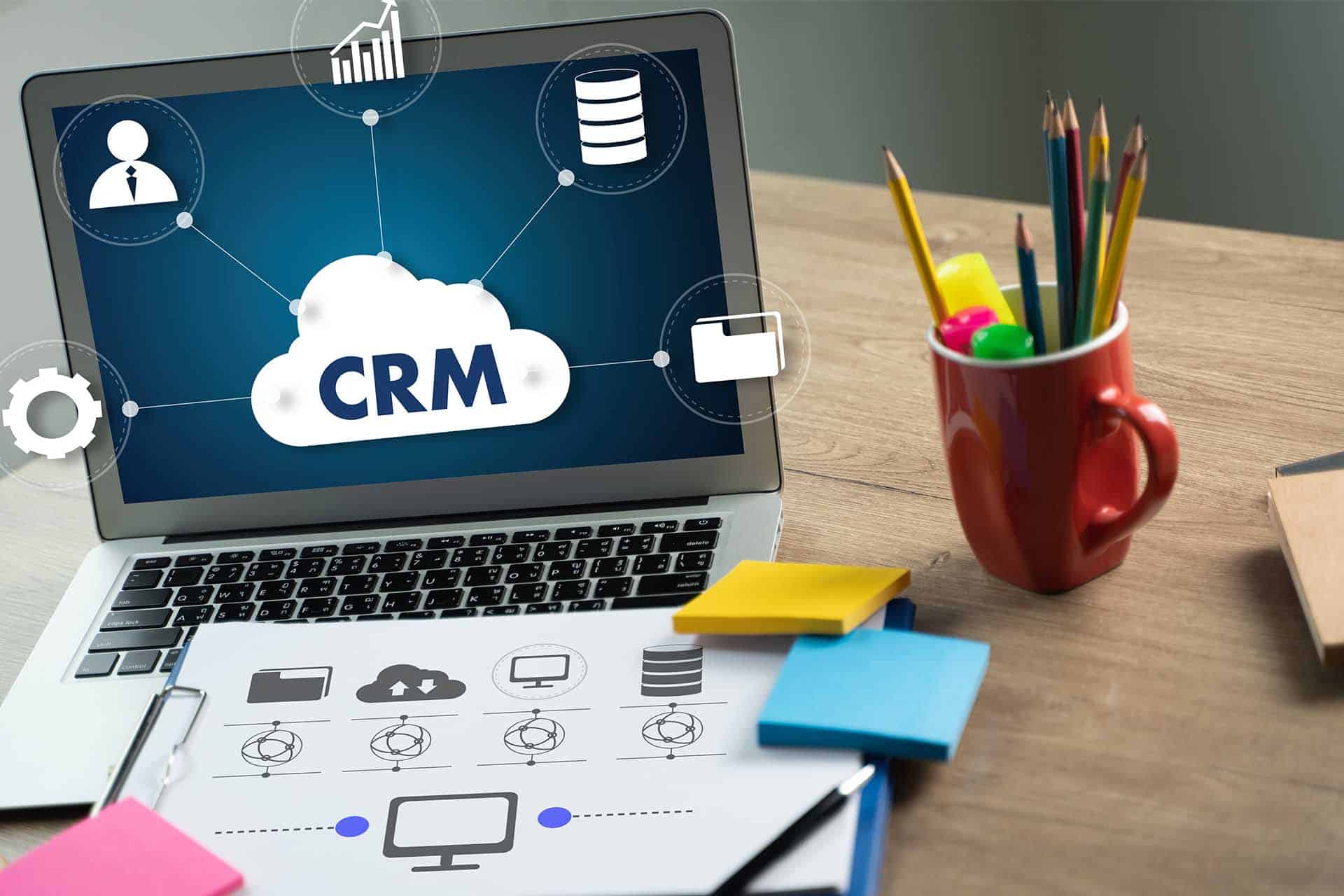 What does CRM stand for?
If you're a tradesperson wondering what on earth CRM is, you're in the right place.
What is a CRM?
CRM stands for Customer Relationship Management.
It's the technology that allows you to manage the relationship and interactions with your customers and potential customers.
If you've ever received a promo code to your email after making a purchase, or a 'reminder' that items are still in your online shopping basket, this is CRM in action
For tradespeople, an example of CRM could be sending an automated 'thank you' to customers when they settle an invoice
What is a CRM used for?
CRM allows you to enrich the relationship between your business and your customers. The benefits of CRM for small businesses are:
It can strengthen and build upon existing customer relationships
It can help to make your processes more efficient through automation
It can help you to win more business and make more sales
It can improve your customer service and make it easier to collaborate between teams
It can help to make your business more productive and profitable
In summary, it's a really lucrative tool for a tradesperson to help your business stand out from the competition.
How does a CRM work?
Decent Customer Relationship Management software will be accessible via an app on your smartphone and should cover key tasks such as:
Storing customer contact details and job history
Handling all kinds of communication
Scheduling meetings, pitches, and projects
Managing teams
Creating special offers and discounts
Work smarter, not harder
Reap the benefits of a Checkatrade membership
Start our checks
What are the benefits of CRM?
We've touched upon some of the benefits of CRM already.
Having easily accessible technology to help manage your customer relationships is a great investment.
Remember, it costs a lot more time and money to attract new customers to your business than it does to build upon existing relationships.
Nurturing the relationship with current customers can help to make sure they stay with you for the long term and become 'brand advocates' and recommend your services to friends and family.
One way that CRM can help you subtly do this is by logging your customer job history and communication preferences. Keeping a record of how to speak to your customers will make them feel valued.
Advantages and disadvantages of CRM
Looking at the advantages and disadvantages of CRM, we know that it can make your business more efficient, more productive, and more profitable, as well as adding a huge amount of value to your customers.
However, you'll only achieve this with CRM if you take the time to set it up properly and learn how to maximise its potential, otherwise, it could just be an additional overhead to cover.
For more information on getting the most out of technology and systems, take a look at Chapter 5 in the Accelerate! eBook. Click on the button below to download the whole eBook for free.
What's the best CRM for small businesses?
Examples of CRM systems for small businesses include Salesforce Essentials, Freshsales, and Zoho CRM.
Small business owners will often look for a CRM that integrates with the other technology they use on a regular basis.
What are CRM tools?
A good example of a CRM tool for tradespeople is the Checkatrade app.
The Checkatrade app can help to manage your customer relationships in a variety of ways:
Manage callback requests
Send customer messages
Upload your certifications and accreditations
Add photos of your latest projects
Follow up with customers to request a review
With the Checkatrade app, members can manage their entire profile on the go, helping to make you uber-efficient too.
Make running your business easier with the Checkatrade Trades app
How much does a CRM cost?
A CRM varies in cost depending on what capabilities you need for your business.
A very simple CRM can be free (although expect to be limited in functionality). Others start from around £10p/m, ranging up to thousands of pounds per month for all the bells and whistles.
Checkatrade members receive the Checkatrade app FREE as part of their membership package.
FAQs
What does a CRM system do?
A CRM system is the technology that allows you to manage the relationship and interactions with your customers and potential customers.
What is a CRM in simple terms?
In simple terms, CRM (or Customer Relationship Management) allows you to enrich the relationship between your business and your customers. An example might be sending out an automated reply to customer emails to acknowledge receipt.
What is a CRM and why do I need one?
CRM stands for Customer Relationship Management. It can help your business to enrich your customer relationships, automate processes for greater efficiency and profitability, improve customer service and productivity, and make more sales.
Work smarter, not harder
Reap the benefits of a Checkatrade membership
Start our checks