How to start a flooring business
Flooring is a major part of any decor, and one of the first things people notice when they step into a room. That's why skilled installers are so highly valued, and starting your own flooring business can make the most of your sought-after services. Not only will it help to progress your career, but self-employment…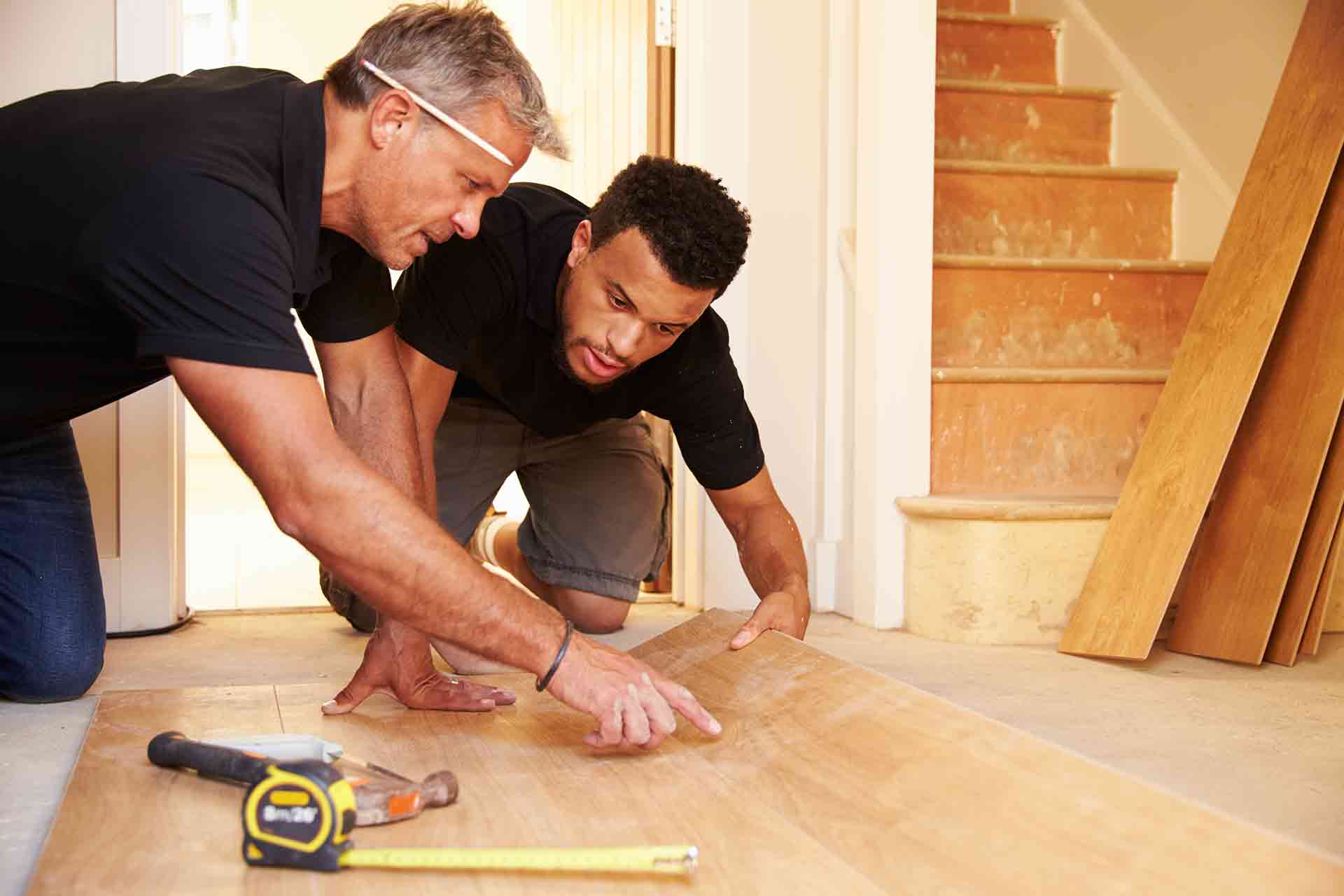 Flooring is a major part of any decor, and one of the first things people notice when they step into a room. That's why skilled installers are so highly valued, and starting your own flooring business can make the most of your sought-after services.
Not only will it help to progress your career, but self-employment also grants you the freedom to choose your working hours, specialism and clients. Going alone can be as daunting as it is exciting, so this guide will cover everything you need to know from the necessary skills and equipment, to sorting your business plan and finances.
Showing you're qualified
Putting years of experience on your résumé isn't always enough to convince potential customers. To truly show they can trust your skills and expertise, it's important to also provide credentials. Completion of any of the following will prove you've had the necessary training:
T Level Floorlayer college course
Floorlayer intermediate apprenticeship
Flooring Industry Training Association (FITA) course
If you want to impress clients further, it's a good idea to become a member of an industry institution. Membership means your ability is professionally recognised, which makes your service appear even more reliable. As a flooring installer, these are the associations you should consider joining:
Contract Flooring Association (CFA)
National Institute of Carpets and Floorlayers (NICF)
British Wood Flooring Association (BWFA)
What skills do I need?
While it's obvious you need certain skills to deliver high quality flooring, there are other attributes required if you want to run a successful business too. Here's a complete checklist to excel at both:
Attention to detail
Ability to work independently
High standard of customer service
Numerical skills
Physical fitness
Leadership and management skills
Organisation
Interpersonal skills
Being fully equipped
Every job needs to be approached with a full inventory to avoid delays or cutting corners that could leave your customer unsatisfied. It's crucial that your tools are high quality to not only  make your life easier, but to ensure your work is of the best standard possible. Second-rate tools are also less durable, so will have to be replaced more frequently, making them more expensive over time.
Of course, the equipment required will depend on the type of flooring you're installing, but if there's particular services you don't offer very often, you could hire certain pieces of equipment for the occasional job. Whichever the service, these are the flooring essentials you'll need:
Jigsaw
Mallet
Tapping block
Pull bar
Tape measure
Pencil
Combination square
Sliding T-bevel
Drill
Tape
Utility knife
How do I start a flooring installation business?
Once you've nailed your credentials, skills and equipment, it's time to go about setting up your business. There are several key things to consider throughout this process:
Legal affairs
While it's not the most exciting part of a start-up, sorting the legal side of things is vital. You'll need to officially register your business and choose to be recognised as a sole trader or limited company.
Sole trading can be simpler as you face less regulations and taxes, but you'll be personally liable for your business debts, unlike a limited company. Read our article here for a full comparison so you can make an informed decision.
Crunching the numbers 
Organising your finances keeps you up-to-date on your business's performance, and ensures you stay on top of filing. For effective management, you must document all relevant taxes and keep an eye on your cash flow, i.e. income versus expenditure.
It's perfectly normal for start-up costs to outweigh revenue in the beginning, which is why it might be best to apply for a business loan. However, be careful to check the interest rates when going through your applications.
Putting a plan in place
For every business, planning is a key ingredient to success. Here are the things you'll need to include in your plan:
Long-term goals
Specialities
Target market
Setting out clear goals will ensure your business grows and provide personal motivation. If you're looking to expand through hiring an experienced and qualified team, set this out in your plan. Alternatively, if you're an independent worker and want to enhance your expertise to offer a wider range of services, this would form one of your main objectives.
Specialising your service and identifying a market go hand in hand. You'll want to identify these so you can find a niche, and maximise business opportunities. For example, if your expertise and experience lie in laminate flooring for homeowners, this is a very popular type of installation, so you'll need to find ways to stand out from the competition. One way to do this could be to offer a comprehensive service that includes materials, underlaying, skirting boards and floor levelling. Be sure to check out our cost guide here so you can set a competitive pay rate.
Spreading the word
Developing a marketing strategy is vital for boosting your business profile and acquiring more clients.  Joining Checkatrade instantly makes your business accessible to over three million site users monthly, and all it takes is a simple sign-up. Not to mention you'll benefit from discounts on supplies and customer recommendations.
Another way you can go about this is print advertising methods, such as:
Leaflets
Flyers
Posters
Business cards
These will do a great job of expanding your reach in the local area, but if you truly want to maximise opportunity, you'll also want to consider digital marketing. This can include:
Creating a social media account on Facebook or Instagram
Setting up a website
Showcasing your work through videos on Youtube
FAQS
How much does it cost to start a flooring company?
The start-up costs for a flooring company can start as low as £1,200, but could also end up costing as much as £12,000. This will very much depend on the level of supplies and equipment you need to purchase.
How much can you make owning a flooring business? 
The average salary for a flooring installer in the UK is £29,000, but as a flooring business owner you have the capacity to earn even more. Growing a large customer base and establishing a speciality that you can charge a premium for will certainly maximise earnings.