How to start a gutter installation business
With the construction industry booming, more and more houses are now being built that need high-quality guttering. This means installers are highly sought after, so starting your own gutter installation business gives you the chance to fully capitalise on the current demand and make the most of being a self-employed tradesperson. To help you make…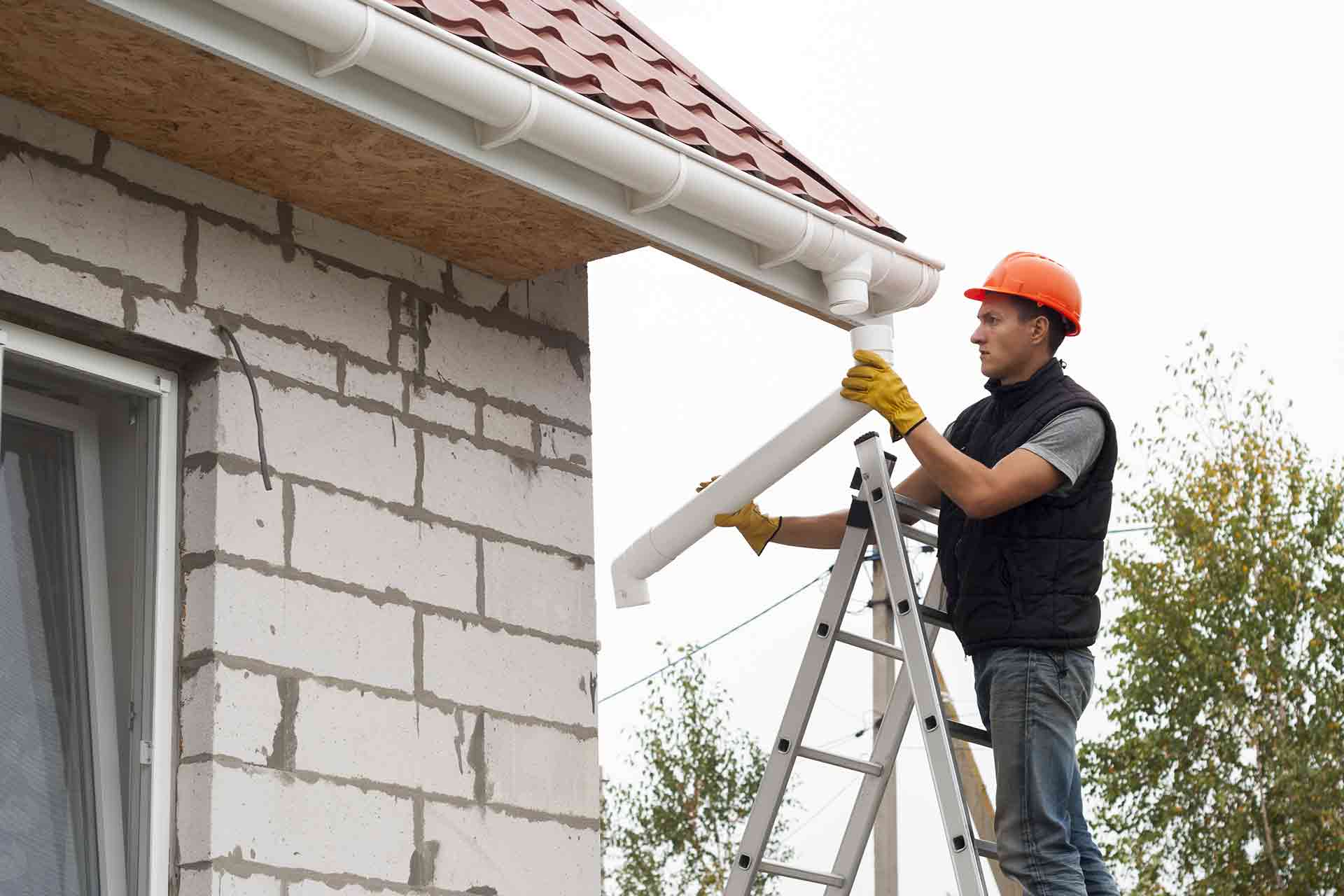 With the construction industry booming, more and more houses are now being built that need high-quality guttering. This means installers are highly sought after, so starting your own gutter installation business gives you the chance to fully capitalise on the current demand and make the most of being a self-employed tradesperson.
To help you make the most of this opportunity, our guide will cover everything on how to start your own gutter installation company. Taking you through all the steps necessary for success, including skills, equipment and planning, you'll be fully equipped to progress your career in this field.
Should a self-employed gutter installer have qualifications?
While it's not a requirement, qualifications will be very helpful for attracting customers to your gutter installation business. Credentials show you've undergone formal training, which will make you appear more reliable. Here are the most recognised qualifications to possess:
Level 2 Diploma in Domestic Fascia, Soffit and Bargeboard Installation
Level 2 or 3 Diploma in Roofing Occupations
Waterproof Membranes Installation intermediate apprenticeship
You should also complete the Construction Skills Certification Scheme (CSCS) and gain your CSCS card. Without this, you won't be able to work on construction sites, so you'll be missing out on profitable contracts.
Trade associations
Joining a trade association is a great way to enhance your reputation and gain an edge over the competition. Many will require you to pass an assessment to join, so becoming a member will highlight your competence in the industry. Here are the relevant associations for a gutter installer:
Institute of Roofing
National Federation of Roofing Contractors (NFRC)
Chartered Institute of Building (CIOB)
Confederation of Roofing Contractors (CORC)
What skills do I need to run a gutter installation business?
During your day-to-day work, you'll face different scenarios that will require a range of skills. Not only will you need the right skillset to do your job, but also to run your business successfully. Here are some of the most important qualities:
Building and construction knowledge so you can complete gutter installations for a variety of building structures
Basic math skills for managing your financials and taxes
You'll need a good level of physical fitness for moving and installing guttering
Ability to lead and manage projects
Maintaining a high standard of customer service to increase your chances of receiving recommendations
Technical understanding of guttering parts and materials to offer tailored installations for different projects
Gutter installation equipment
This is a key part of providing top-quality service. Make sure you're fully equipped with all the tools you need to complete jobs efficiently and satisfy customers. While purchasing all the necessary equipment can be expensive, it's worth it for building your reputation and gaining more business.
Here are the essentials for guttering:
Gutter saw
Bending tool
Seamers
Notchers
Outlet punch
Gutter nail driver
Gutter mate
Snips
Gutter coil
Cordless drill
Crimpers
Pop rivet gun
Ladder
Buckets and tarps (for collecting debris)
Also make sure you own a van for transporting all your tools. You don't want to turn up to a job underprepared.
Planning your gutter installation business
Business plan for a gutter company? Although this may seem straightforward,  there's plenty to consider even for the most experienced tradespeople.
Registration
The first step is legally registering your business. When doing so, you'll have to decide on a structure. You can either operate as a sole trader or a limited company, and this will be down to personal preference. Sole trading is easier to set up, but comes with personal responsibility for business debts. On the other hand, a limited company means more paperwork to manage, but offers greater financial protection. For a more thorough look at the pros and cons, read our guide here.
Building your gutter installation service
You'll want to design your service around your expertise and interests, but also try to tie in a selling point that will help you stand out from others. You may choose to specialise in certain materials such as aluminium, but in order to make your service more attractive, you could offer gutter cleaning as well. Or, as an add-on, provide maintenance for existing customers at a reduced rate. Building an inclusive service can go a long way for retaining existing customers and developing new business.
Targeting a market for your gutter installation business
The next step is to identify a target market. As a gutter installer you'll most likely be working with homeowners, but you should look to narrow down your market further to ensure you're maximising business. For instance, if your main line of work is gutter replacement, you'll probably gain more business from targeting areas with older housing as they're more likely to need a new gutter system.
Keep in mind your location too. It's important to scout out the competition in your local area to make sure there's enough opportunity for your business in the market.
Pricing your service
Pricing is key to gaining business. Be sure to research and compare what other businesses are charging so you can set a competitive rate. However, be careful not to set your prices too low in the pursuit of more business as you may end up making a loss overall, or not have the time to complete jobs.
If you've managed to establish a niche your business will be in high demand, so you could be in a position to charge premium rates. That being said, try not to overcharge or your customers may start to look elsewhere.
Hiring a team for your gutter installation business
As your business grows, you may be looking to employ others for help with workflow and large projects. When recruiting, always treat this process with care to ensure you've hired the right person for the job. Whether you're looking for an experienced installer to assist with technical jobs, or an apprentice to give a helping hand, they'll be representing your business. For this reason, you want to make sure they have the right attitude to work well as a team and act professionally in front of clients. For more helpful information on hiring a team, read our article here.
Financials
Managing finances may not be the most exciting prospect when going self-employed, but it's crucial to running a stable business.
Cash flow
You'll need to keep an eye on your cashflow to ensure you're making a profit. This is achieved by monitoring all income versus expenditure for your business. At the start, you may be operating at a loss due to investing in essentials such as equipment and supplies. If you're concerned by these upfront costs, you may want to take out a business loan — just be wary of the interest rates.
Taxes
You'll also need to keep an eye on taxes when managing ingoings and outgoings. Make sure you know what taxes apply to you and keep these well documented on a regular basis. If all the filing feels overwhelming, you could always bring an accountant onboard to help you out. For more advice on hiring an accountant, read our article here.
Insurance
Insurance will provide you and your business with important financial protection. Without it, you could be facing hefty fines and compensation fees that have the potential to shut your doors for good. Here are the main types you should consider investing in:
Public liability insurance – For claims made against you by members of the public. Read our guide here for more details on this insurance policy.
Employers' liability insurance – Protects your business if one of your employees claims they've suffered an illness or injury as a result of working for you.
Professional indemnity insurance – If you make a mistake or if a client claims your work has caused them financial loss. You can check out our article here for further information.
Tools insurance – In the event your tools are damaged, lost or stolen, this will cover the costs for replacements.
Marketing
Traditional word-of-mouth recommendations will always be a useful source of work, but having an effective marketing strategy in place is crucial for maximising opportunity and growing your business. There are two types of marketing to consider:
Digital
Checkatrade membership is in fact more valuable for recommendations because it shows customers you've been checked by Checkatrade – reassuring homeowners that you are a reputable tradesperson. Not to mention homeowners are 3 times more likely to search for a tradesperson on Checkatrade than any other trade directory.
Creating a website will help establish an online presence for your business and provide a contact point for potential customers – this can be done relatively easily with free online templates and hosting.
Setting up social media profiles will also greatly expand your reach and can be effective tools for engaging with customers. Many tradespeople often share photos of completed jobs online to showcase their work.
Print
Distributing leaflets and flyers around your area is a simple way to raise your local profile – make sure you have permission where appropriate and keep an eye out for homes that ask you not to post promotional content.
Applying vehicle graphics with your business name and contact details will turn your van into a powerful marketing tool for when you're on the move. Checkatrade membership comes with free van vinyls to help you make the most of this advertising approach. For more tips on applying vehicle livery, read our article here.
FAQs
How much can I earn as a self-employed gutter installer?
Earnings can vary, but as a benchmark these are the average salaries for gutter installers:
Newly qualified gutter installers earn roughly £23,000 a year.
More experienced installers will earn on average £27,500 per year.
Going self-employed gives you the opportunity to earn even more. If you're successful at finding a niche and market your business effectively, you'll benefit from plenty of new customers knocking at your door. The more you make the more you can take home – just be sure you can manage all the work you agree to!
Is a gutter installation business profitable?
Housing development is steadily rising in the UK, so there's plenty of opportunities. If you start a rain gutter business, you'll soon reap the rewards of being in charge of your own salary and revenue. Over time, you'll be able to take home a bigger dividend once the pipeline is steady.
How much does it cost to start a seamless gutter business?
It can cost as little as £1000 if you already have a van, but the figure will ultimately depend on your readiness. You'll need tools, training, marketing materials and possibly qualifications – all of this will incur costs. However, there are things you can do to keep costs down, such as hiring equipment until your revenue increases and you can make a permanent purchase.