How to start a loft conversion business
If you're wondering how to start your own loft conversion company, then read this guide on how to get the word out there and maximise your returns...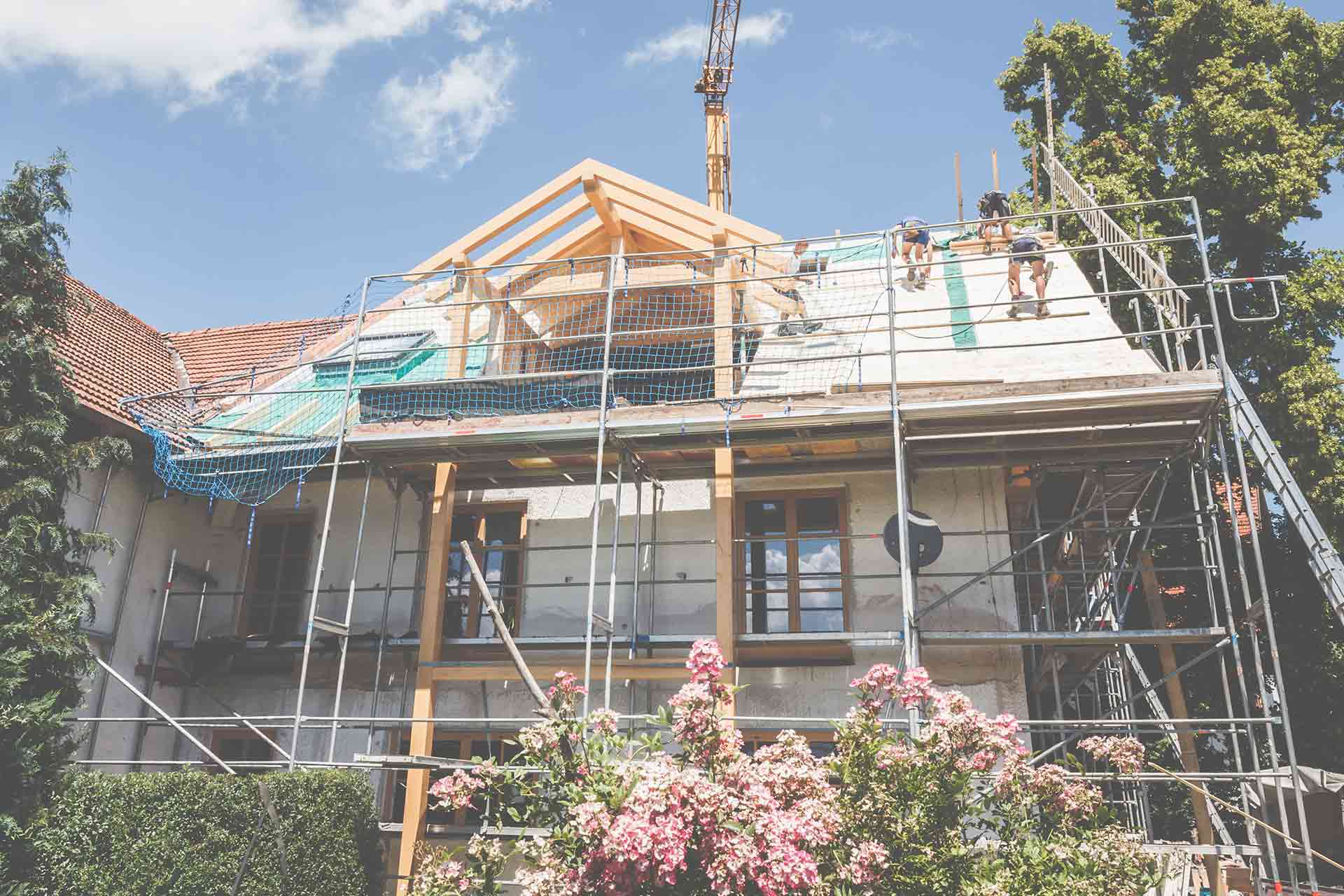 Thinking about how to start your own loft conversion business and actually doing it are two different things. Thankfully, we've created this guide to help you find your way.
That said, it's easy to understand your motivation. Loft conversions have become one of the most popular home renovation ideas. Why? Due to the capacity they offer customers for more living or working space.
And it's not just growing families in need of that extra room for those looking for a bespoke study. Loft conversions enhance domestic life across the UK.
Why you should make the leap
Experienced loft converters are trusted specialists who possess the expertise to take every project through from start to finish. As a loft converter, you help people put their dream renovation plans into practice.
You also massively increase the value of their properties. It should be no surprise then that your skills are in high demand.
Making your move
That's why becoming self-employed is a realistic step to take in your career. You'll be able to make the most of the business opportunities you identify. You also be able to tailor your very own service.
This guide will run you through the ins and outs of how to start a loft conversion business – so you can make this decision with confidence.
Having the right qualifications
Completing an apprenticeship in joinery or carpentry is the most common route to becoming a loft-conversion specialist. These combine training with on-the-job experience.
Through an apprenticeship, you can then achieve these qualifications:
Level 2 or 3 Diploma in Bench Joinery
Level 2 or 3 Diploma in Site Carpentry
Equally, national industry bodies offer alternative ways of gaining qualifications. These enable those with experience in a similar trade – such as builders and carpenters – to become qualified loft-conversion specialists.
Short courses to take
The following bodies provide succinct training courses to improve your understanding. They also formally recognise you as a professional loft converter.
What's more, industry bodies offer accredited memberships to exceptional loft converters. This will highlight your competence and help to impress potential clients.
The importance of having a CSCS card
Having one isn't a legal requirement, But loft converters are expected to have completed the Construction Skills Certification Scheme (CSCS).
Holding a CSCS card gives you the credentials to operate on construction sites. This, in turn, helps to ensure you don't lose out on any potential work.
Good top-up skills to have
Becoming a fully qualified loft converter highlights to customers your advanced understanding of the field. However, self-employment gives rise to a host of on-the-job and business challenges.
So having the skills below may also help you overcome a variety of tasks.
Technical thinking
Creativity
Practical skills
Problem-solving abilities
Interpersonal skills
Physically fitness
Understanding health and safety requirements
An ability to lead and manage
Registering your business
You'll need to register with HMRC. You'll also need to apply for any licensing required by your local authority.
You can register your business as a sole trader or a limited company. Becoming a sole trader will provide greater freedoms and less paperwork. But limited companies enjoy greater legal and financial security. So weigh up the pros and cons. Then choose whichever structure best suits your business needs.
Planning your business
It's important to come up with a thorough business plan. This should lay out your business goals – and how you'll achieve them. A crucial part of this plan will be the services you choose to offer.
These should be based on your expertise and identified target market. For example, you could specialise in creating bespoke lofts. Or provide a competitively priced service for those on a tighter budget.
Taking care of your finances
Always stay in control of your financial situation. Initially, your overheads may be high. But you can always fund them by taking out a business loan.
Equally, to protect you and your business financially, it's highly recommended to invest in public liability insurance. For more advice on insurance and other tips, read our start-up guide here.
Becoming a salesperson
As a self-employed loft-conversion specialist, you'll be responsible for all the work your business attracts. This means you won't only need to prove your credentials. You'll also need to sharpen up your sales skills. So when pitching to clients, clearly explain to them the benefits of having a loft conversion. These benefits are:
Extra living space, which clients can help design
An increase in the value of the customer's property
Having a loft installation makes homes more energy-efficient due to extra insulation
A loft installation costs less than typical extensions. It also saves on outdoor space
Most don't require planning permission
Further information and additional answers on why homeowners are choosing to convert their lofts can be found here.
Pricing loft conversions
Before starting any job, you should provide the client with a detailed quote that covers every cost, alongside a written loft conversion agreement, outlining the work you'll do.
While you should try to make every quote competitive, it's really important to ensure the quotes you give are accurate. If your price is too low, you could:
Deter clients from choosing your business if they're not convinced your services will be to the highest standards
Lose out financially once you've completed the job
Frustrate clients by asking them to fork out more despite having already agreed upon a price
For more in-depth guidance on how to cost up your loft conversions, click here.
Offering a great service
Word-of-mouth recommendations will be crucial for securing work; for their dream loft conversions, prospective clients will want a specialist they can trust. Alongside superb workmanship, providing a professional service will go a long way in growing your business.
Here are some additional small changes that will make a huge difference:
Completing a building regulations application before starting work
Presenting and explaining detailed architectural plans to clients
Being considerate to the customers' neighbours, especially regarding noise
Agreeing upon suitable working hours
Coming across as friendly and polite
Leaving the area tidy while not working – and leaving it spotless when you've finished
Sticking to the agreed completion deadline
The importance of marketing
An effective marketing strategy opens your business up to lots of potential clients.
Signing up to Checkatrade enables millions of monthly users to view your business and any recommendations it receives. This goes a long way to enhancing your reputation and gaining new opportunities.
Similarly, establishing a professional name and logo helps boost your reputation, even more so if you create flyers and posters to place in local shops.
Also, as prospective clients may be nervous about committing to a loft conversion, arranging viewings of lofts you've worked on is a great idea to showcase your reliability.
Learn to grow your new loft conversion business in seconds
There's so much to do when getting your business started. But growing your business through marketing is something we can help you to learn. This is why we want you to have our free guide, which you can download here.
FAQs
How long does a loft conversion take?
From the start of construction, loft conversions generally take approximately 4-10 weeks to complete.
Does a loft conversion increase a house's value?
Research by Nationwide Building Society found that by converting a loft, customers can often boost the value of their homes by up to 20%.