Official trade qualifications in the UK
If you're ready to start your own business or are already working as a tradesperson and want to upskill, we're here to help. We've put together a summary of the most common trade qualifications in the UK that you need.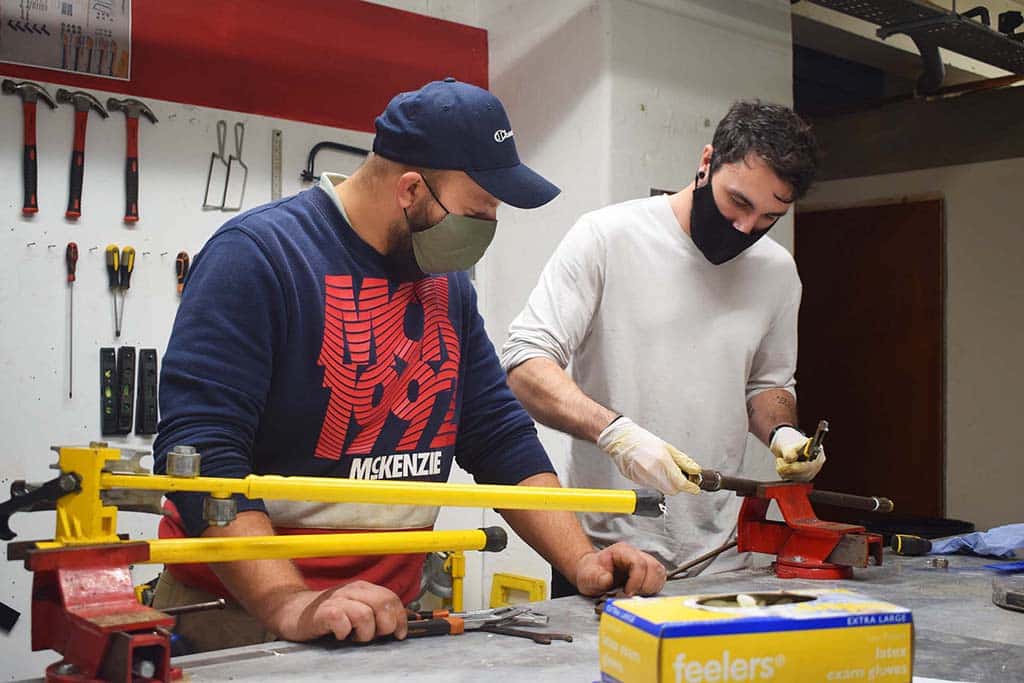 Now is a great time to be a tradesperson in the UK. And becoming a qualified tradesperson has never been more accessible.
Getting official trade qualifications gives you the skills to do the job and shows potential customers that you're dedicated to your trade.
If you're ready to get started or are already working as a tradesperson and want to upskill, we're here to help. We've put together a summary of the most common trade qualifications in the UK.
Types of trade qualifications
There are hundreds of different courses and qualifications for tradespeople in the UK, depending on the trade you choose and any specialism you want to explore.
Some of the most common qualifications in the UK include:
Apprenticeship – Being a trade apprentice is one of the most common starting points for many tradespeople. Apprenticeships combine practical on-the-job training with studying, so you'll be paid a wage and work alongside experienced tradespeople to gain practical skills.
Diploma – A diploma provides formal training for you to learn and develop new skills, and put them into practice. Diplomas usually last 6 weeks and are a great first step for starting your career as a tradesperson.
NVQ/SVQ – These are vocational qualifications that demonstrate your existing working knowledge and skills. You generally need to have basic knowledge of your trade to begin an NVQ/SVQ, so you might need to complete another course first (depending on your trade and the specific NVQ/SVQ requirements).
Short course certificates – In addition to formal qualifications, there are also many short, intensive practical training courses. These are typically designed to cover specific areas of trade work. Short courses can be good as part of your initial training as a tradesperson, or to further expand your knowledge in a specialist area of your trade.
Benefits of trade qualifications
There are a number of reasons why getting official trade qualifications is a smart move:
Boost your credibility – Being qualified shows potential customers you have the skills to do the job properly.
Make yourself more employable – Having relevant trade qualifications makes you more attractive to employers.
Gain confidence – Through training, you'll develop skills and gain experience that will give you added confidence in your work.
Win more work – Qualified tradespeople tend to win more work and get paid more than unqualified workers.
Meet the requirements – For certain types of trade work, such as gas engineering or electrical installations, it's a legal requirement to have specific qualifications.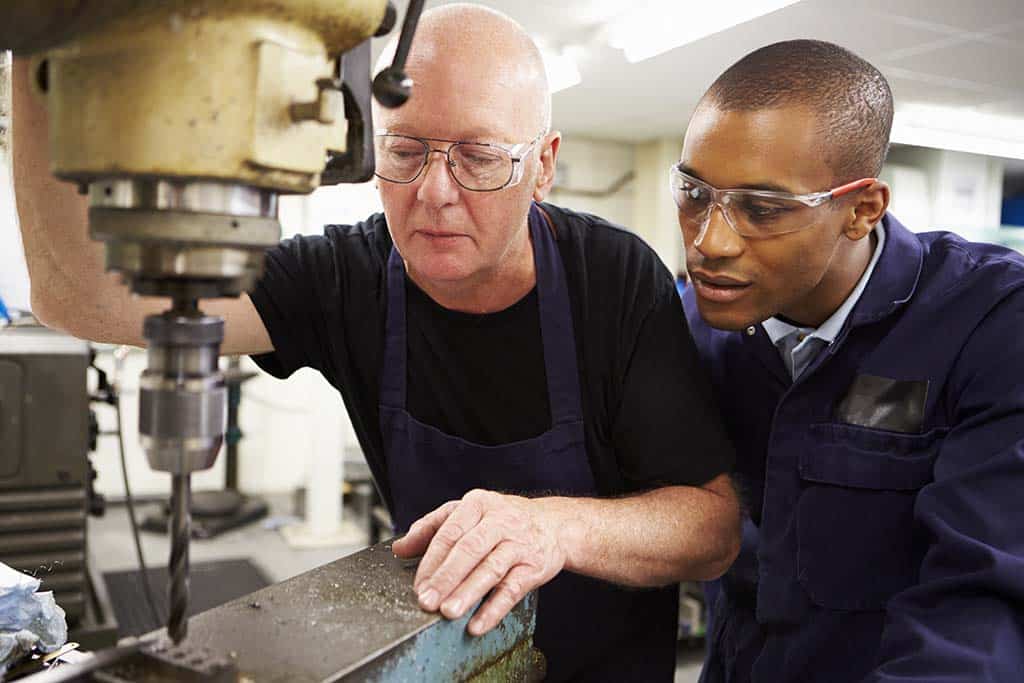 What trade qualifications do I need?
The exact qualifications you need will depend on the trade you're working in and the exact type of work you want to carry out. Some trades don't have any formal requirements, but others will require you to have certain qualifications to carry out work in that field.
One important point to remember is that becoming a qualified tradesperson takes time. But through trade training courses and official qualifications, you'll gain skills, experience and confidence that will make you a highly competent tradesperson.
Qualifications to become a builder
Many builders in the UK start their career in entry-level roles, or as an apprentice, and learn on the job. However, as a general rule, many construction companies will want you to have a good general standard of education, e.g. GCSEs (A-D) in maths and English.
If you're interested in working in the construction industry you might want to look into some of these common qualifications:
Construction NVQ
Construction Health and Safety course
CPCS card (Construction Plant Competence Scheme)
Site Supervision Safety Training Scheme (SSSTS)
Site Management Safety Training Scheme (SMSTS)
Asbestos Awareness certification
It's also worth noting that most building sites in the UK will require you to hold a CSCS Card (Construction Skills Certificate Scheme) to ensure on-site safety and compliance standards.
Qualifications to become a plumber
The minimum qualification to become a plumber in the UK is the City & Guilds 6035 Level 2 Diploma in Domestic Plumbing.
Other plumbing qualifications include:
Level 2 and Level 3 Diploma in Plumbing and Domestic Heating
T level for Plumbing and Domestic Heating Technicians
Gas Safe registration
Asbestos Awareness certification
Qualifications to become an electrician
An apprenticeship scheme is one of the most common ways for electricians to start their career. It can take 2-4 years to become a fully qualified electrician in the UK.
You'll need to have completed the following electrician courses:
Industry recognised level 3 qualification
Level 3 Diploma in Electrical Installations (if part of an apprenticeship)
Asbestos Awareness certification
Fancy becoming an electrician? Light up your career and start a domestic electrician course.
Qualifications to become a roofer
To become a roofer in the UK, an apprenticeship usually takes about 2 years to complete, and you'll need the following qualifications:
Level 2 Diploma in Roof Slating and Tiling
Level 2 Diploma in Roofing Occupations
T level for Roofers
Asbestos Awareness certification
Renewable energy qualifications
The popularity of renewable energy, green homes and eco-friendly living has seen a huge boost in recent years. That means having 'green' qualifications could give you a competitive edge in your trade, especially looking toward the future.
Renewable energy courses
Our training partner, Options Skills, offers a number of renewable energy courses to help you future-proof your career as a tradesperson. The courses include:
Renewable energy training
Heat pump installation
Energy efficiency
Low temperature system design
Green homes NVQs
Homeowners are becoming increasingly conscious and enthusiastic about making their homes as energy efficient and sustainable as possible. So much so that the government is offering 100% funded Green Homes Grants for NVQ Level 2 assessments in:
Loft insulation
Underfloor insulation
External wall insulation
Cavity wall insulation
Cold/warm roof insulation
Draught-proofing
Internal wall insulation
Green training is here! Use your renewable energy training grant with Checkatrade partners
Quick roundup
The best way to succeed as a tradesperson is to equip yourself with the right skills and experience to do your job well.
If you want to learn new skills or build on your existing experience, trade qualifications will help you get there.
FAQs
Which is the best trade to learn?
Choosing which trade to learn will depend on your own personal interests and skills. If you're wondering about the demand for work, some of the most popular tradespeople in the UK are:
Builders
Roofers
Plumbers
Electricians
Carpenters
Painter and decorators
Am I too old to become a tradesperson?
Although the majority of tradespeople start their career between the ages of 16 and 24, that's not the case for everyone. Changing careers has become very common, and many workers are learning a trade in their 30s and 40s.
If you're thinking of learning a trade as a mature worker, it's important to choose a trade that you'll enjoy and that you'll be well suited to in terms of the physical demands of the work.
We also recommend speaking to local trade training centres to find out more about training courses and qualifications in your area. Or get in touch with one of our training partners: