Last updated on December 6th, 2023
Floor insulation cost guide
As the seasons change, a well-insulated floor can make all the difference in keeping your home cosy in winter. By cutting down on ground-level draughts, you can also reduce your annual energy bills. Sound good?
Hire right, hire once: How to avoid rogue trades
Protect your family and home by hiring the right tradesperson.
Get a head start before the cold snap kicks in, and use our search bar to find a professional. Alternatively, read on for a complete overview of the average floor insulation cost in the UK.
We've gathered prices for labour and materials from our network of professional tradespeople to help you budget for the job.
What is under floor insulation?
Ground floors or floors built above unheated spaces can get cold quickly. This is especially true in older properties that rely on suspended floors to prevent damp. In turn, energy bills will inevitably increase as you crank the heating to fight off the draught. Underfloor insulation tackles this exact problem.
If you have suspended timber floors and the budget available, it's worth raising the floorboards and laying mineral wool insulation supported by netting or wooden battens. You can also opt for foam spray insulation or foam boards to keep the draught from rising up. Although relatively simple, this process requires the expertise of a specialist to ensure it is laid correctly. 
What is the cost of floor insulation?
| Cost provided item | Unit | Cost + VAT (Lower range) | Cost + VAT (Higher range) | Average Cost |
| --- | --- | --- | --- | --- |
| Suspended timber floor insulation | Per m2 | £95 | £115 | £105 |
| Suspended timber floor insulation–including replacement floorboards | Per m2 | £230 | £286 | £258 |
| Solid floor insulation–floating floor | Per m2 | £60 | £80 | £70 |
| Solid floor insulation –screed finish | Per m2 | £70 | £90 | £80 |
| Labour | Per day | £240 | £350 | £300 |
Floating floor insulation costs are typically one of the cheaper floor insulation options, coming in around £70 per m2. Naturally, costs will vary depending on the size of the room and the type of floor. As far as home improvement jobs go, this one is relatively reasonable regarding pricing. Although an upfront investment is required, the floor insulation cost will pay for itself over time due to reduced energy bills.
Cost Table Notes:
The suspended timber floor insulation includes the removal of existing floorboards. The solid floor costs, we assume this is an upgrade of a garage floor with insulation. Usually, this will be an existing concrete floor with the addition of insulation to make it into a habitable room. Two options, floating and screed, are costed.
See the tradespeople we've checked and recommend for your job
Suspended floor insulation cost
Suspended floors are designed for enhanced ventilation to prevent the build-up of damp under your floor. Although effective, this can cause cold air to rise up between your floorboards. In the winter months, this will thwart your efforts to keep your home heated. To keep your home warm, you can either:
Remove the floorboards and relay with insulating materials, or 
Insulate under the floor using the crawl space underneath
In any case, it's best to use a specialist to avoid damaging the floorboards themselves.
The total floor insulation cost will have two elements – the cost of materials and the cost of installation. As a guide, the average cost for suspended floor insulation is £105 per m2.
Suspended timber floor insulation cost
To insulate a suspended timber floor, you place insulation between the timber joists and under the floorboards.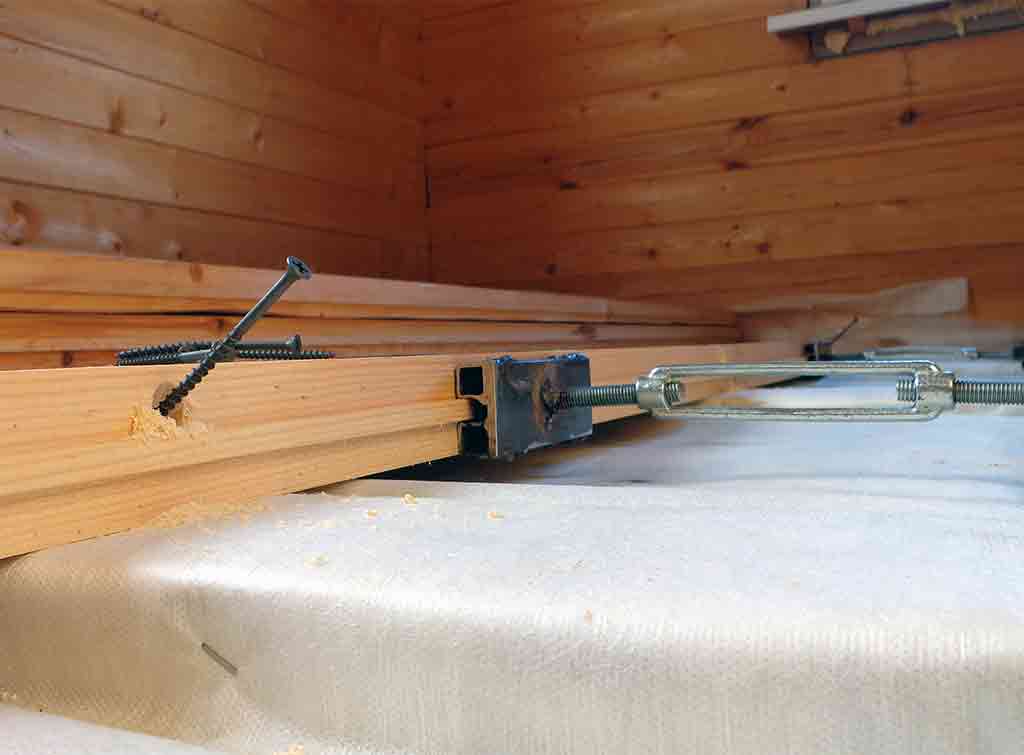 It's essential not to cover the ventilation grills as they are critical in preventing damp from damaging timber flooring. 
Solid floor insulation cost
Many new build homes will come with solid floor bases constructed from concrete or screed directly below a room. Although solid floors will lose less heat than suspended timber flooring, they are still prone to cold.
Adding a layer of rigid insulation above this can be a great way to keep your floors from feeling icy cold in the winter.
This will then be covered by chipboard and finished with your chosen floor covering. Solid floor insulation (screed finish)  averages approximately £80 per m2, depending on the size of your floor and the company you use.
See the tradespeople we've checked and recommend for your job
Key benefits of floor insulation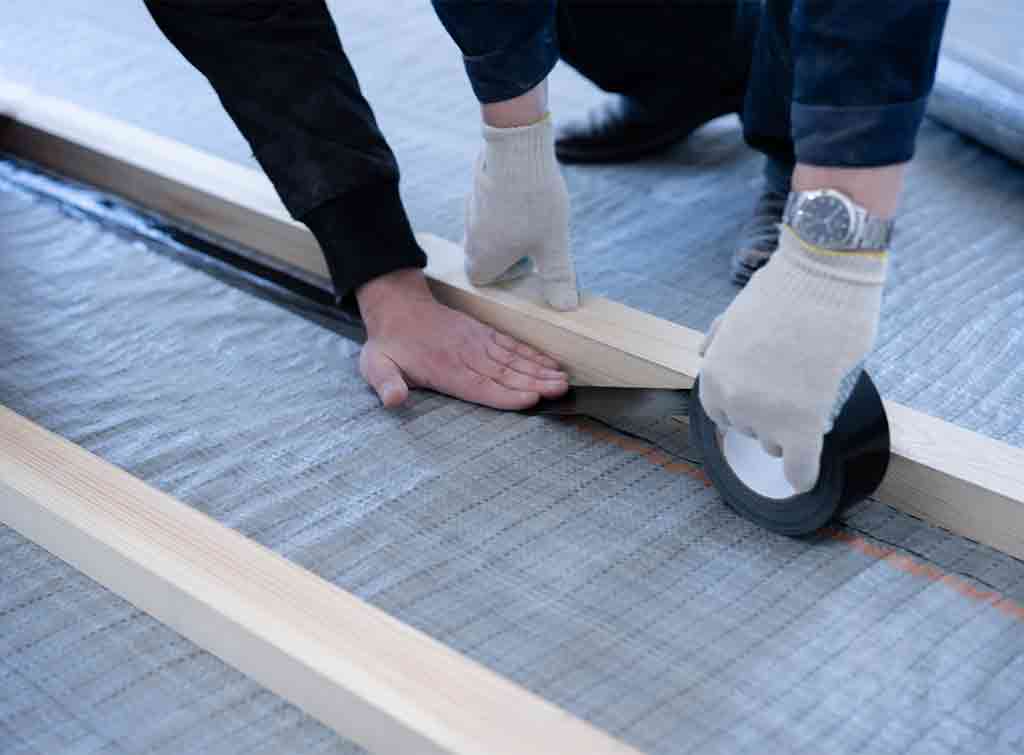 Reduce your fuel bills – According to the Energy Saving Trust, adding floor insulation saves homeowners £75 a year in energy bills
Cut your carbon emissions – Fully insulating your floor will help to retain heat in your home, bringing heating usage down and reducing the number of carbon emissions produced
Keep your feet warm – You can retain around 15% more heat in your home adding insulating materials under the floorboards. This is especially important for homeowners with children and/or pets
Regulate the temperature – Under floor heating keeps your home cool in the summer and warm in the winter
Reduce damp – Wood floors are vulnerable to moisture build up. A layer of insulation can create a vapour barrier that prevents damp from damaging the wood floor
Floor insulation materials
The following materials are commonly used as underfloor insulation solutions:
Blanket
Blanket insulation is made from unfaced glass mineral wool. It is lightweight, flexible and offers reliable thermal and acoustic insulation. Ideal for use with floors with timber joists, wool roll insulation is highly resilient and fire-resistant.
If you wish to buy the roll and attempt installing the underlay yourself, you can expect to pay around £45 per roll sized 14m2.
Rock mineral wool
Rockwool slabs are ideal for lightweight framed buildings and best for use in floating floor treatments. They are a versatile product used for thermal, acoustic and fire insulation. As well as under floor insulation, you can use stone wool slabs for acoustic ceilings and partition panels.
The typical price of a pack of rock wool slabs is approximately £100 for a 12-pack covering 9m2.
Foamboard
Foam board is an all-rounder product that can be used as insulation throughout the home. This makes it ideal for homeowners seeking to insulate their entire home including walls or flat roofs. They are made from foam and faced with materials such as paper, plasterboard or foil. The thicker the board, the better the insulation.
The average price of foam board is £20-£30 per m2 depending on the thickness.
Foam spray insulation
Spray foam insulation is another common solution for insulating the underside of suspended timber flooring. This product provides exceptional thermal insulation and helps reduce draughts to make your home more energy-efficient. Keep in mind that foam spray gives off harmful fumes during installation.
Hiring a professional is essential as they have the protective equipment and understanding of where to lay the product. Prices of application will cost an average of £525.
Floor insulation checklist
The average floor insulation cost in the UK is approximately *£6,000 depending on the floor type
Prices in London will inevitably be higher to reflect demand
When raising floorboards, it's a good time to check the condition of the joists before insulation. Any rot should be dealt with before insulation is added
If you aren't certain on the best material, ask a specialist for advice on the best solution
* The average UK home – including older and new-build properties is 85m2 and has 5.2 rooms – with an average area of 16.3m2 per room. This average cost is therefore based on insulation only without the inclusion of any replacement board costs.
See the tradespeople we've checked and recommend for your job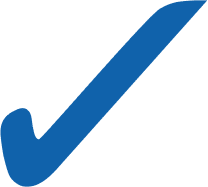 The tick you can trust
8/10 homeowners would choose a tradesperson endorsed by Checkatrade over one who isn't*
Claims are sourced from a survey conducted by Deep Blue Thinking on a nationally representative UK sample in November 2021. *8 out of 10 people would choose a trade endorsed by Checkatrade compared to one that isn't endorsed.
Claims are sourced from a survey conducted by Deep Blue Thinking on a nationally representative UK sample in November 2021. *8 out of 10 people would choose a trade endorsed by Checkatrade compared to one that isn't endorsed.