Last updated on March 31st, 2022
Garden design consultation fees
Hiring a garden designer is not just for the super-rich. Find out what your garden design consultation fees would be and what you can expect.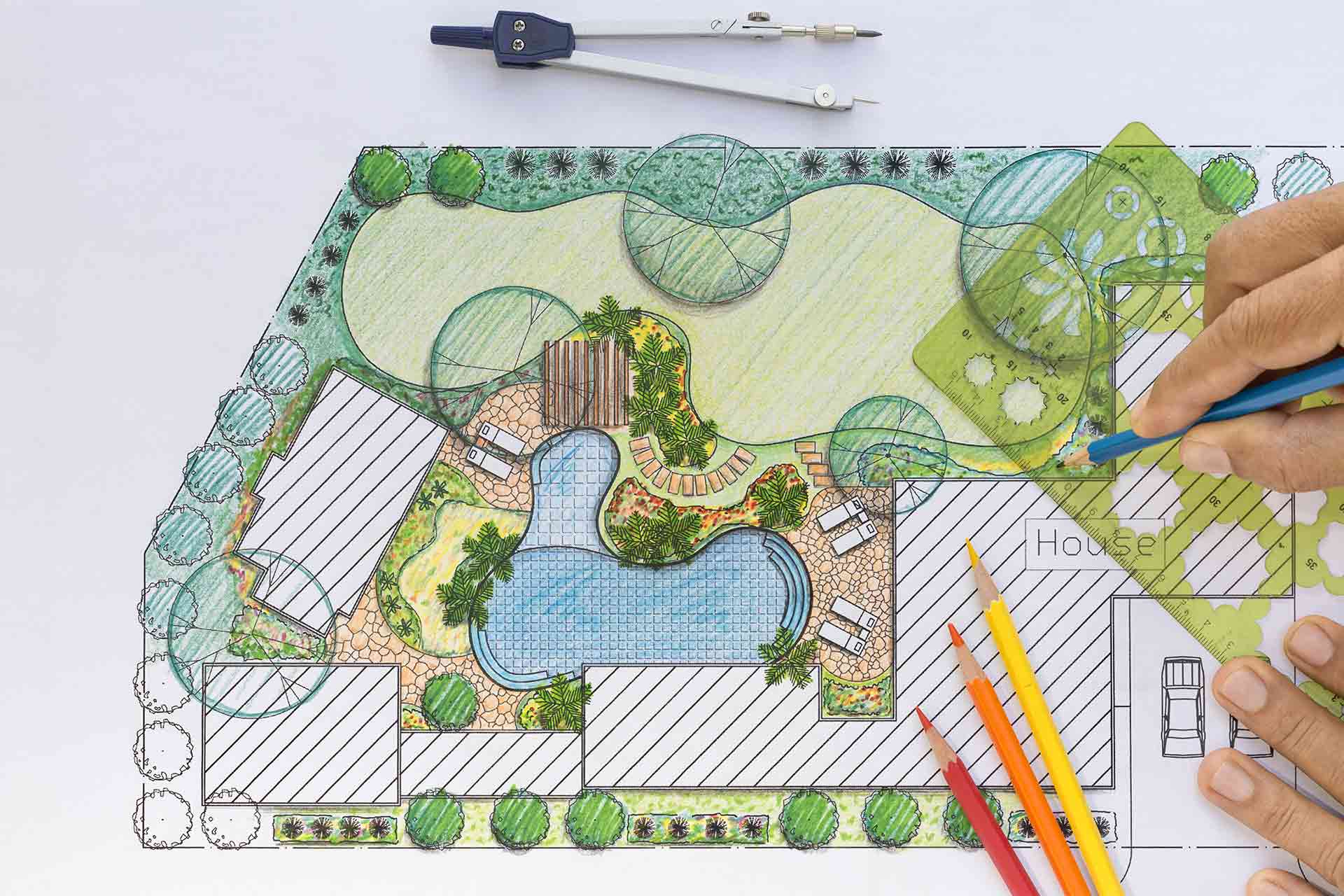 If you're looking at your garden and you're struggling for ideas and inspiration on how best to use your space, a garden design consultation could be just what you need.
There's a common misconception that garden design is expensive and is only suitable for an extravagant luxury garden design, that's not the case at all. It's more affordable than you think and is a route many homeowners decide to go down when renovating their garden. It's a great solution to ease your frustration when it comes to designing your new garden layout.
Find out how much garden design consultation fees are in this handy guide.
How much does it cost to hire a garden designer?
| Cost provided item | Unit | Range - Low | Range - High | Average cost |
| --- | --- | --- | --- | --- |
| Garden designer fee | Per hour | £50 | £200 | £125 |
| Garden designer fee (design consultation only) | Percentage of project cost | - | - | 10% |
| Garden designer fee (design and execution) | Percentage of project cost | - | - | 20% |
| Garden design landscaping cost | Small garden (less than 100m2) | £5,000 | £12,000 | £8,500 |
| Garden design landscaping cost | Medium garden (between 100m2 and 200m2) | £12,000 | £20,000 | £16,000 |
| Garden design (labour and materials) | Per square metre | - | - | £100 |
A garden designer will usually quote you based on a percentage of the complete garden renovation (around 10 – 20% of the build). Some may however quote you on an hourly basis (£50 – £200).
The main costs to consider for your entire garden project can be broken into two parts:
Garden design
Creating your garden to the final design
For the overall cost of your garden renovation, you will need to factor in the cost of your designer, the materials required from the design, and the cost of the gardeners or landscapers you're using.
More often than not, the bulk of the cost for your new garden is the cost of material and the execution of your plan.
Garden design consultation fees per hour
Hiring a garden designer can cost you around £50 to £200 per hour. On average, you'll be paying £125 per hour. On the other hand, certain garden designers might charge you a percentage of the project cost.
Using the plan, they will estimate the cost of the total project. They will then charge you 10% of the total cost if you only want a consultation and design.
After that, you'd have to find the landscapers to implement that idea in your garden. You can find out how much that will cost you in our garden makeover cost guide.
As a rough guide, you would spend around £100 per square metre for materials and labour.
If, however, you want them to design and convert your garden, they would charge you around 20% of the total project cost.
See the tradespeople we've checked and recommend for your job
Cost of your garden design project
A simple garden makeover for a space that's 100m2 will cost you between £5,000 – £10,000. However, if you opt for a complete garden redesign using a garden designer, your project could cost up to £12,000.
For a medium-sized garden, between 100m2 to 200m2, you might spend between £12,000 – £20,000 on a garden makeover.
Factors affecting your garden design consultation fees
In addition to the size of the garden, here's what will affect the cost of your garden design consultation.
The intricacy of the design: The more features you want, the more likely it is that your garden design consultation fees will go up. Mostly due to your garden requiring extra care and attention to a more standard garden design. You can have it all; a rockery, a water feature, a pergola, but the more you have the more there is to plan into your outdoor space. It's important to get it right, and a garden designer will always advise and make sure your garden is exactly what you want it to be.
The extent of work: Are you looking for a complete redesign or do you just want to refresh some aspects of your landscape? If you don't want a huge amount of work, your garden design consultation fees will be lower.
Time: Certain features of your garden design may not take a lot of time to create. On the other hand, others might take a few days. That will affect how much your garden design costs. If there's a lot of bespoke work to do in your garden and revisions then this will add to the time for your garden landscapers bringing your design to life.
Your location: If you're in London for example you will pay more for a landscaped garden than in most other counties across the UK. Alternatively, if your garden designers are further away from you, they might add the travel costs to get to your garden into their fees.
See the tradespeople we've checked and recommend for your job
Garden design consultation quotes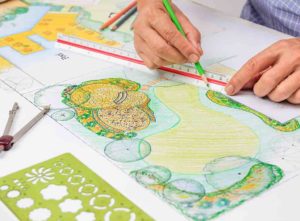 To get a fair and accurate cost approach at least three garden designers. This way you can get garden design consultation quotes and compare across the different designers. It's likely the quotes will all be similar, but it's good to compare the quotes and their outline of work.
To get accurate cost estimates, we recommend you be as detailed as possible in the initial contact. This includes trying to give them a taster of the state of your garden currently compared to what type of new garden you're looking to create. If you have any design ideas or inspiration pictures, share them with the designers.
If you don't have time to search for a garden designer yourself, then use our 'Request a quote' feature. It makes hunting for quotes easier for you – you give us the info about your job and we will forward it to the relevant tradespeople who come recommended from your neighbours. You can then sit back and the garden designers will approach you.
See the tradespeople we've checked and recommend for your job
FAQs
How long will my garden design take?
The time taken for your garden design will depend on the size of your garden and the extent of work you require. It can take anything from a day.
What is garden landscaping?
Garden landscaping refers to redesigning your outdoor space. It could be as simple as planning a new soil patch for your plants, or as detailed as installing a new outdoor swimming pool.
How much should I spend on garden design consultation?
Typically, most garden designers will take a percentage from the overall cost to create your dream garden. Usually around 10% – 20% of the installation cost.
See the tradespeople we've checked and recommend for your job