Last updated on May 1st, 2022
Garden makeover cost guide
If your house is blessed with green space outside, you'll no doubt want to make the most of it. Of course, that's easier said than done. Getting your garden looking great is a big task with plenty of elements to consider. It's also something that's easy to put off, particularly as the seasons change. It's never too late to give your garden some TLC, so to help you budget for the job, read this guide to the average garden makeover cost.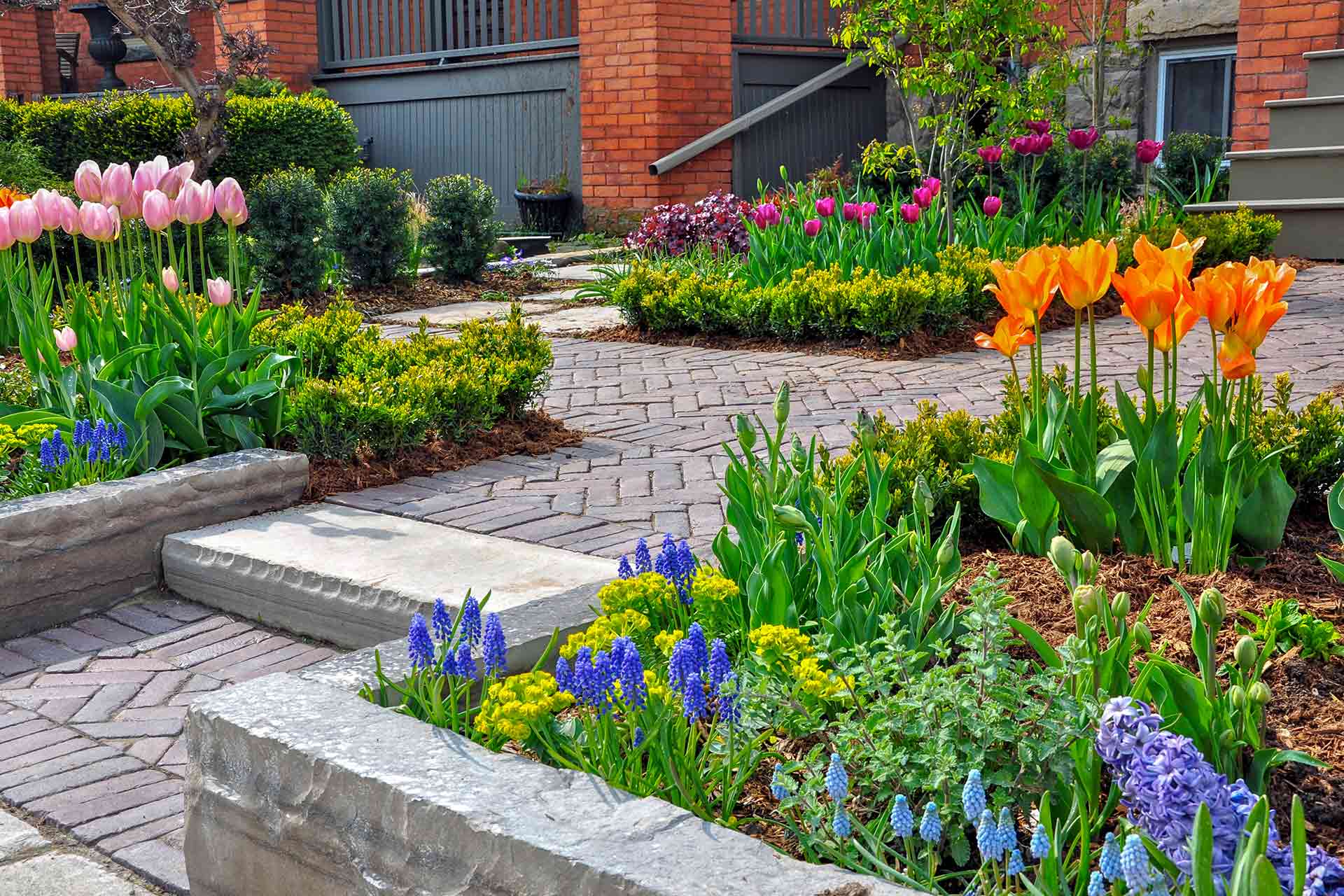 | Garden designer rates | Average cost range |
| --- | --- |
| Per Square Metre | £30 - £150 |
| Per hour | £50 - £200 |
| Percentage of the total project cost | 5-15% |
| Per day (for design) | £250 - £750 |
| Design/Planning only | £500 - £1,800 |
| Total project | £5,000 - £10,000 |
Garden makeover cost
Looking to completely renovate the look and feel of your garden? The garden design cost of a complete project will depend on the size of the area, type of materials used and whether you require elements such as water features, lighting, fire pits, outdoor offices, decking and so on. On average, the garden design cost will range between £5,000 – £10,000 for a transformational project on large rear garden of 100m2.
In most cases, you'll require the services of a garden design landscaper. On average, this will cost you £100 per square metre for both the labour and materials. If you're happy with the overall style and just want to focus on planting alone, the total garden design cost could drop to £30 per square metre. Ultimately, the price will range based on the size of your budget, the expanse of your garden and how lofty your ambitions are.
| Design element | Unit | Average cost |
| --- | --- | --- |
| Lawn | Per m2 | £14 |
| Turf (including top soil and labour) | Per m2 | £15 - £25 |
| Planting | Per m2 | £40 - £70 |
| Paving | Per m2 | £120 - £300 |
| Decking | Per m2 | £80 to £160 |
| Water feature | Small pond + installation | £900 |
How much does garden renovation cost?
If you're planning on transforming your garden entirely but want to stick to a tight budget, it's best to keep to the basics.
Elements such as lawn and planting can make a big difference if done right. On average, a 50m2 lawn costs approximately £700 for supply and installation, or around £14 per m2. The cost of the turf itself is around £20 per m2, which you may choose to lay yourself to save money. Planting some small trees can frame the garden beautifully, and won't set you back a lot. Ornamental cherry trees cost under £50 each and make for a stunning design feature when in bloom.
Adding flower beds may require the help of a landscaper, but the plants themselves shouldn't add that much to your budget. We recommend planting perennials like garden phlox, geraniums and Siberian iris – these hardy plants look beautiful all year round.
For more tips on maximising your garden space, check out our small garden ideas guide.
See the tradespeople we've checked and recommend for your job
FAQs
Should I hire a landscape designer?
It depends on how grand your ideas are. If you have an outdoor space that is going unused and you have the budget to spend, it pays to hire a landscape designer. They can help you plan the layout, aesthetic and appearance of your garden to help you maximise the space. If you're working to a tight budget and think you can take on the planning yourself, you may want to hire professionals to help implement your design instead.
What should I expect from a garden designer?
When you hire a garden designer, their first step will be to take a brief from you to understand what kind of design you have in mind. From here, they can carry out a survey and create a concept plan, which will enable them to produce a more detailed annotated drawing. You can choose to carry out the work yourself, or you can opt for a contractor to help bring your ideas to life and pay the designer to oversee the job.
How much money should you spend on landscaping?
The standard suggested amount is around 10 per cent of the value of your home in landscaping, but this will ultimately vary depending on the budget you have available for the work.
How much does garden decking cost?
Garden decking will cost nything from £2,300 for a non-elevated softwood deck to £22,000 for an elevated composite decking with railing and stairs.
However, the price will depend on the material used and the scope of the work. If this design element is a must-have, we recommend reading our dedicated guide to decking prices.
How much does a retaining wall cost?
Adding a retaining wall is a great way to reclaim space in a sloped garden, but the costs can be quite high. On average, concrete retaining walls will be charged at around £220 per metre, but we suggest familiarising yourself on the unique costs for this particular element. Read our guide to retaining wall costs here.
See the tradespeople we've checked and recommend for your job