Garden drainage system cost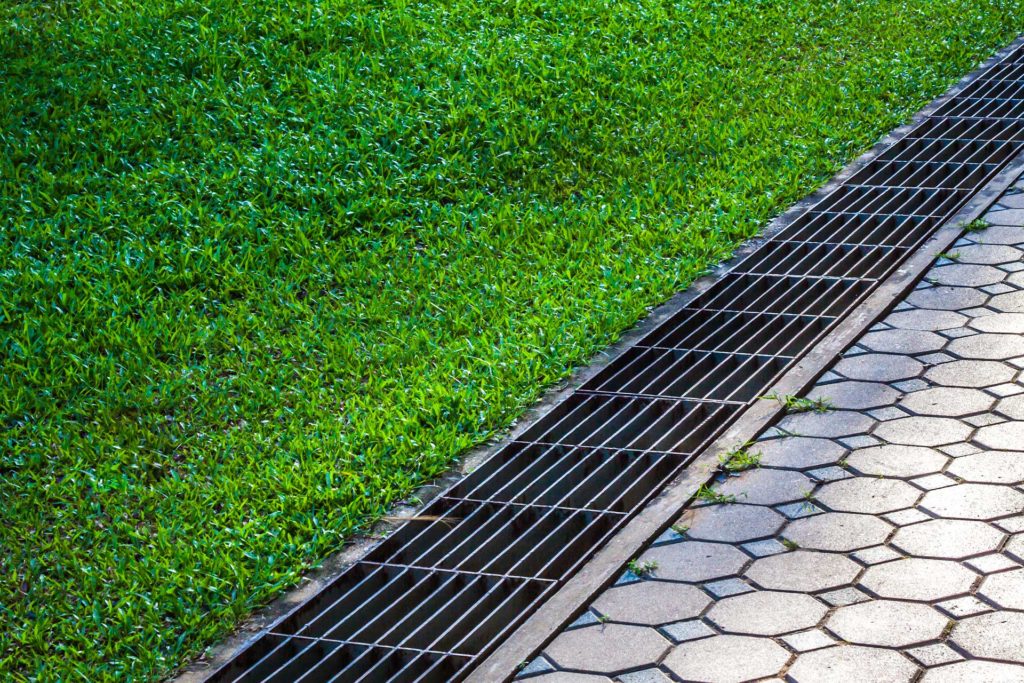 Suffering from a swampy garden? You're not alone. Garden drainage is a common issue for homeowners all over the UK. Thankfully there's a solution and in this article, we look at the average garden drainage system cost in the UK.
Decent drainage is important for gardens to ensure water runs off and doesn't collect where it's not wanted. Nobody wants their garden to become a soggy, boggy marsh when heavy rain falls. Keep reading to find out how to keep your garden healthy with a suitable drainage system.
How much does a garden drainage system cost?
One of the main factors that will affect how much you pay for your garden drainage system, is the type of system you use. Two of the most popular options in the UK are installing either french drains or soakaways.
| Type of garden drainage | Range - Low | Range - High | Average cost |
| --- | --- | --- | --- |
| Installing French drains (per foot) | £30 | £40 | £35 |
| Installing a soakaway | £750 | £1,000 | £875 |
French drain lawn drainage system cost
A French drain is basically a trench filled with aggregate that allows water to drain away from areas that suffer from flooding. French drains are typically installed near the edge of a property, but require specialist attention to avoid any pipework, cables or similar service installations.
The average cost of installing a French drain lawn drainage system is around £30 – £40 per foot. The exact price you pay will depend on the size and length of the drains needed for your garden, as well as the individual tradespeople you hire to do the work.
To find out more, check out our guide to French drain costs.
Soakaway lawn drainage system cost
A soakaway is a big hole that is dug into the ground and filled with coarse materials such as stone or rubble. This system allows the water to easily filter down into the ground and soak away.
Soakaways are a very effective way of dealing with surface water issues by collecting it in one place and allowing it to percolate down into the ground at a gradual rate.
The average soakaway lawn drainage system cost around £750 – £1,000. The cost depends on a number of factors, including the size of the soakaway, the complexity of the installation, waste removal, materials and labour costs.
For more information, read our guide to soakaway costs.
Find a garden drainage expert
Factors affecting cost of installing a drainage system
As with all home improvement projects, there are a number of factors that can affect the total price you pay for installing a drainage system in your garden.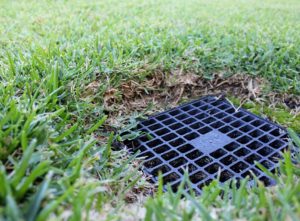 Some of the most common factors you'll need to consider include:
Size of garden
Type of drainage system used
Complexity of the installation
Quality of materials used
Any prep work needed
Amount of time taken to complete the job
Any landscaping work needed
Where you live
Why do I need a garden drainage system?
If you're still undecided as to whether you need a garden drainage system or not, here are some reasons why you might need one:
Your garden is prone to flooding and/or water pooling due to an uneven surface.
The natural water table is very high in your area and doesn't allow for successful drainage.
Your garden is located at the bottom of a slope or hill and receives high amounts of surface runoff water.
Your property has impermeable surfaces, such as a paved drive, patio or decking that affects the natural drainage system.
Garden drainage system quotes
We always recommend obtaining at least three quotes from our trusted tradespeople. Our request a quote feature is perfect for getting quotes – you post details about the job you want doing and we'll send it out to local tradespeople in your area. Try it out!
Find a garden drainage expert
Good jobs, guaranteed
Get covered when you book with Checkatrade.