Last updated on March 31st, 2022
Kit house cost guide
Get your dream home with our guide to kit house costs. Including timber, metal and glass designs from the leading suppliers.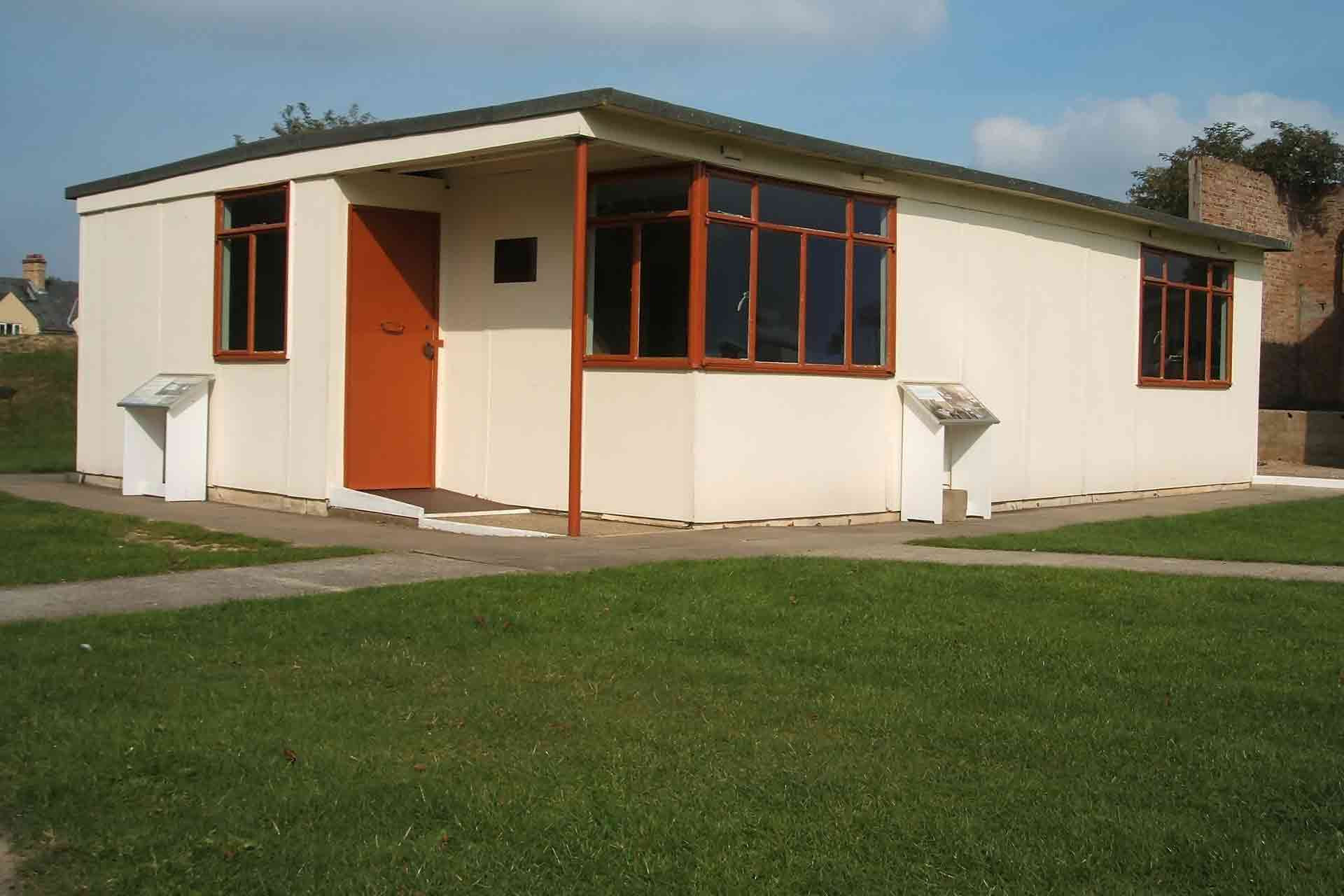 Why should I get a kit house?
Kit house, prefab house, flat pack house, whatever you call them these homes have come a long way from the boxy dull designs of the past. Kit houses now sport some incredible designs, are energy efficient, quicker to build, and better for the environment. Best of all, kit house costs have dropped considerably over time, making them a highly affordable alternative to traditional homes.
Compared to custom-built flat pack homes, if using a standard kit you also have the advantage that you can visit and view the same model elsewhere. Walking around another version of the same home helps you see if it's right for you before you part with your cash. And, as the design has been produced many times before, you'll be assured that any design issues have been worked out over time.
In this article, we have all the kit home costs you need and will help you understand how hands-on you need to be in the process.
How much does a kit home cost?
Type of house
Cost + VAT
(Range low - high)
Average cost
Kit house cost
From £80,000
Material costs
£1,300 - £2,500 per square metre
£1,900 per square metre
Labour costs
£500 - £800 per square metre
£650 per square metre
Steel kit home prices
£60,000 - £140,000
£100,000
For a breakdown of each cost, we spoke to the online estimators at B3 Cost Consulting – a team of professional Estimators and Quantity Surveyors. This guide features their estimated costs for kit houses.
One of the cheapest kit homes around costs as little as £25,000, although this is mainly due to its very small size, with just 27sqm of living space. In fact, it's so small that it can't be built in the UK due to size regulations.
Thankfully, kit home prices are still relatively affordable when compared to standard homes.  The cost of kit houses starts from £80,000 in the UK. As we cover below, there are many factors that affect this cost.
See the tradespeople we've checked and recommend for your job
What's included in a kit home?
Kit homes can either be provided as a completed liveable home or as structure only. Kits can even be built off-site and then delivered to your location, meaning you won't have to worry about distributing the neighbours with a complicated build or long project delays.
As a bare minimum, you'll be left with a weathertight structure that is ready for the next steps. Windows, doors and sockets are usually included as well.
When comparing prices, it's important to know what you're getting from each supplier. One great way to do this is to draw up a matrix with all of the elements you want and then see what's included from each company. Adding extras to fill in the gaps later can significantly affect how much building a kit home costs, so be sure you are comparing like for like.
For bigger costs, such as excavations and casting of footings/slabs you can always seek another supplier to bring the cost down. Although be sure they are working closely with the kit supplier, as for example, you wouldn't want to order windows that don't fit!
What skills will I need?
Although they're sometimes known as "self-build houses" the majority of people opt for kit homes to be completed in one go. This can save on the hassle of completing other works. Having said that, you can save money and make a truly bespoke kit home with help from specialist trades, such as:
Groundworks specialist: Even if you have a kit house supplier take care of everything with the home, you'll still need to arrange for the foundations to be prepared.
Architect: Suppliers can work with architects to tailor their standard kits to your dream design. Some suppliers even provide their own architects for this process as well as site inspection, draft planning and more.
Project manager: To ensure the contractors are coordinated effectively and the project remains on track it's worth hiring a project manager. You may choose to do this yourself, and some suppliers even provide handy project management plans.
Decorating: Want to make sure your kit home has the best possible look inside? Then hire a professional painter or decorator.
Factors affecting kit home prices
Land: Although it won't affect your kit house cost, some of the biggest expenses will be for the land, demolishing any existing property and ensuring solid foundations for the new home.
Materials: Kit homes are traditionally made from timber frames or closed panel systems, but can also be constructed with steel. If you are unsure what type of materials you need then ask a supplier if you can visit a finished development. You'll get the chance to see the materials up close and can ask any questions you have.
Size/shape/layout: The larger the home you want, or the more complicated its design, the greater your kit house cost will be.
Alterations: The term "kit" might imply that you're stuck with the 'off the shelf' default design, but many kit suppliers actually have design terms to modify the home to your liking. These changes will carry an additional cost but are worth it if you want to have a truly unique home.
Brand: Whether it be Huf Haus and their amazing glass and wood frames, Baufritz and their focus on natural materials, or one of the many other suppliers, costs will vary. So be sure to shop around and find a style that's right for you and your budget.
Furnishings/white goods: Most kit homes don't include the white goods and furnishings you need to complete them. Be sure to budget extra for these, especially if you are a first-time buyer as they always cost more than you think.
Lighting/heating: Depending on the type of lighting and heating needed, the cost of your kit house will vary. Many kit home suppliers pride themselves on offering innovative solutions for lighting and especially heating so be sure to see what they have available.
Access: You will need adequate access for a crane on-site, especially if the home is being built elsewhere and delivered. The harder it is to access the space the longer the installation process will be and the more it'll cost.
Steel kit home prices
Steel homes, or metal homes, cost slightly more than their timber equivalents due to the increased cost of materials. You can however achieve unique visual flourishes, such as combining metal and glass. And, as the frame supports the home your walls can be much thinner, and you can create a more open place space.
Steel kit home prices vary from £60,000 – £140,000. This includes specialist erection but not finishes.
Can I build a kit home myself?
As we have established above, there are some parts of the process that you can complete yourself, such as project management But, we wouldn't recommend you conduct the actual build process yourself. Most kit manufacturers do not sell homes that you can build yourself, and they will want to complete the building of the main watertight structure themselves.
Hiring a professional removes many time consuming and headache-inducing steps from the process. And it ensures your home is built to the best standards. You'll be ensured a safe living space with professional results.
We would strongly recommend hiring a professional for this project. To find a local, reputable, tradesperson in your area and get a personalised kit house cost use our free search feature.
FAQs
Can I buy a kit house from IKEA?
One of the first ways many in the UK heard about kit homes was from news stories that they would soon be sold in IKEA. Sadly, you can't walk into your local IKEA and get one, or even buy one from their website. In the UK IKEA are working with local authorities to build kit homes, but they're not yet available to the public.
How are the costs of building a kit home broken down?
In essence, you're paying for two different things, the materials and the labour. These are typically:
Material costs: £1,300 – £2,500 per square metre
Labour costs: £500 – £800 per square metre
How can I save money building a house?
From being careful with the size, to shopping around, there are many ways to get the best kit house prices. Our guide on the best ways to save money when building a house is filled with useful tips.
Do I need planning permission?
Yes, you will need planning permission and to comply with building regulations. Some suppliers can even seek planning permission for you so be sure to check how they can help.
Useful kit home checklist
Kit homes can be as finished as you like, helping you cut the costs and take on some work with other specialists.
Your kit house cost will be heavily affected by how bespoke you want the design to be.
Building a kit home costs include labour, materials and groundworks.
Steel kit home prices are more than timber but have some really unique designs.
Planning permission must be secured for this job.