Oak framed extension cost guide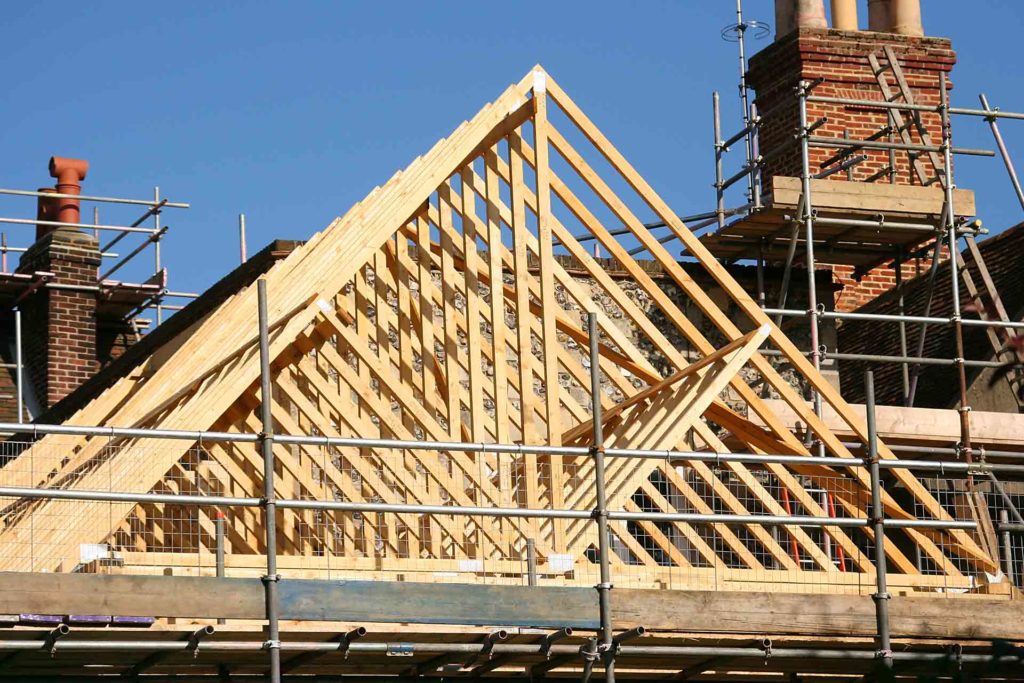 Oak framed constructions are naturally beautiful, positive for sustainability and offer fantastic thermal performance. But as oak is a premium material, costs can reflect that. So, how much does an oak framed extension cost? We'll break it all down below.
How much does an oak framed extension cost?
There are a number of factors that can influence the cost of an oak framed extension. Here are just a few:
| Item | Unit | Cost - low | Cost - high | Average cost |
| --- | --- | --- | --- | --- |
| Oak framed extension (incl. groundworks & fittings) | Per m2 | £2,400 | £3,000 | £2,700 |
| Crane hire | Per day | £600 | £1,200 | £900 |
Size: It goes without saying that the larger your oak framed extension, the more it will cost.
Number of storeys: A single-storey extension will usually cost less than an extension with multiple storeys.
Weight of the structure: If the structure is heavy, more timber will be required to support it.
Complexity: Barn-style frames will usually cost less than more complex ones.
Access: Delivery costs can add up, especially if your home is in a remote location.
Type of oak: The type of oak you choose can affect costs, for example, white oak will cost less than red oak.
Finishing: If your builder includes finishing in the price, your quote will be higher.
Spec: The spec of the finish and quality of the craftsmanship will impact the overall cost.
Level of design required: Architect fees can add up a lot, particularly if you need a high level of design.
Type of cladding: Heavier cladding such as brick or stone will cost more than timber cladding as it may require its own foundations.
Crane hire: A crane will be required to lift sections of the frame into place. The cost of this will depend on its size, which will depend in turn on the distance and weight to be lifted.
Average cost of oak framed extension
We'd recommend budgeting between £2,400 – £3,000 per m2 for your oak framed extension.
This includes all groundwork and finishes, including trades such as plasterers, painter decorators, roofers, plumbers and more. Our house extension cost guide goes into more detail about the kinds of work that will need to go into finishing your extension.
Find an oak framed extension builder
What are the benefits of oak framed extensions?
Oak framed extensions offer plenty of character and are great if you want to create architectural features such as vaulted ceilings. Not only do they suit pretty much any kind of property (from barn conversions to new builds, period properties and more). They can also be used in the construction of lots of different extension types, including porches, conservatories and Tudor-style extensions.
Aside from the aesthetic benefits, oak framed structures are positive for sustainability and offer a good level of airtightness and thermal performance. Oak frames are also prefabricated off-site, so they can be quick to build if planned well
Is planning permission required for an oak framed extension?
Just like any other kind of extension, oak framed extensions have to comply with planning regulations. That means you'll probably need to apply for planning permission. Read our planning permission cost guide for the full price breakdown.
Depending on your circumstances, you may be able to get away without planning permission if you're able to build an extension that falls under your permitted development rights. However, it's worth getting a lawful development certificate before beginning construction, just to be on the safe side.
Key takeaways
Building in oak is a premium construction method.
Oak framed buildings are both sustainable and offer excellent thermal performance.
Your oak framed extension cost will depend on the size and spec of the project.
Find an oak framed extension builder
Good jobs, guaranteed
Get covered when you book with Checkatrade.