Last updated on March 31st, 2022
Barn conversion cost guide
Converting a barn can be an extremely rewarding project, with huge potential. Find out how much to budget.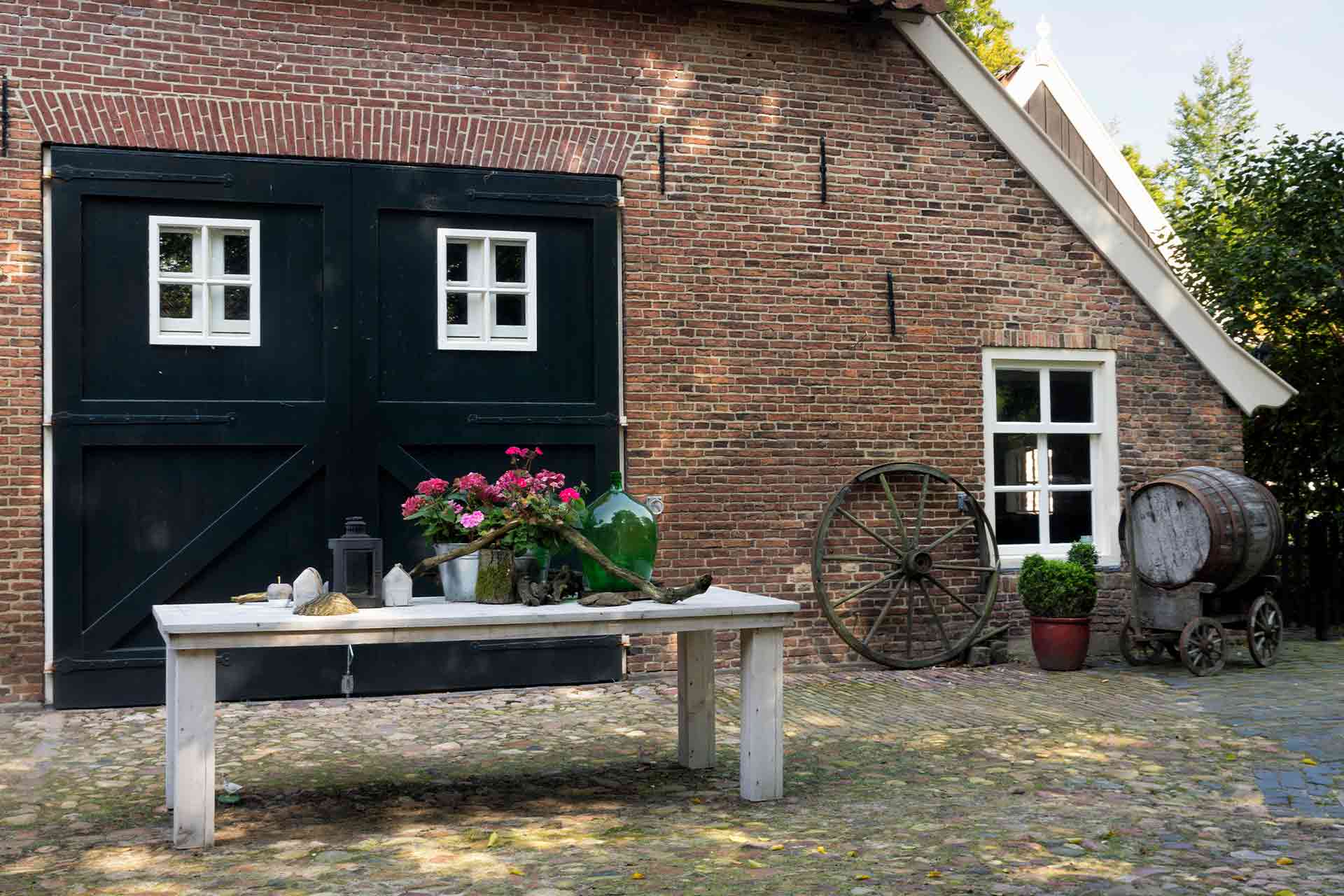 Barns offer large, spacious living areas with high ceilings, and once converted truly have the wow factor. You have complete control over the layout of your new home. Once finished, your barn conversion will be totally unique and perfectly designed to suit your needs. Many barns will also have beautiful features that you can preserve, for a home with authentic charm and buckets of character.
While the average barn conversion cost can be high, the limitless potential to create your dream home makes this project well worth the investment.
Feeling excited? Read on to learn more about these magnificent conversions, with their many benefits and important considerations to bear in mind.
How much do barn conversions cost?
Type of conversion
Cost + VAT
(Range low - high)
Average cost
Barn conversion cost
£150,000 - £400,000
£275,000
Barn conversion cost per square foot
£153 per square foot
Barn conversion cost per square metre
£1,400 - £2,000 per square metre
£1,700 per square metre
Small barn conversion cost
£150,000 - £200,000
£175,000
Steel frame barn conversion cost
£250,000 - £300,000
£275,000
For a breakdown of each cost, we spoke to the online estimators at B3 Cost Consulting – a team of professional Estimators and Quantity Surveyors. This guide features each barn conversion cost they provided.
Barn conversions are not a project for those on a tight budget, but the money you spend will be more than justified once you see your incredible new home. It's also important not to cut corners during the conversion process as this will only lead to issues down the line.
The average barn conversion cost is £275,000.
Common barn conversion options
There are so many ways you can customise your barn conversion to fit your exact requirements. With aesthetic and functional options, you can create a unique and striking home. Options include:
Wide-open plan spaces
Double height rooms or stairways
Galleried landings
Skylights or roof lights
Sunrooms (see our sunroom cost guide)
Floor to ceiling glass walls
Adding extra storeys
Find a barn conversion expert near you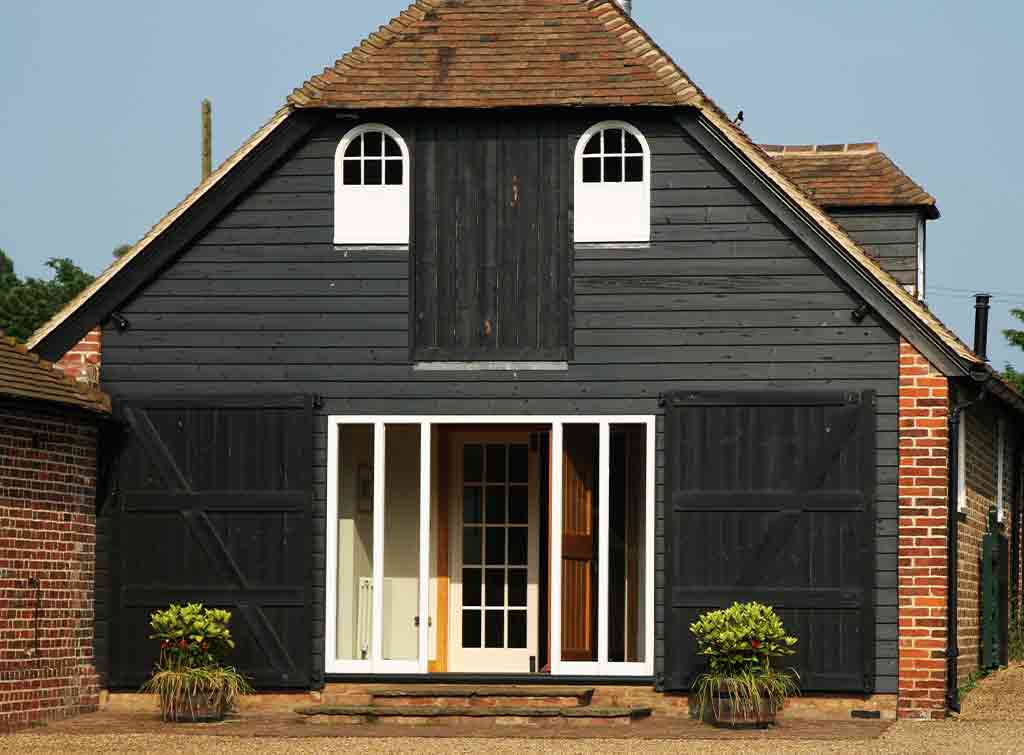 Benefits of barn conversions
There are a wide variety of advantages to converting a barn, setting you up with a home that you will never want to sell. Some of the benefits include:
The huge potential to create a one-of-a-kind property.
Large, open spaces.
You can pick your ideal location and build in the countryside with picturesque views.
The chance to incorporate original barn features like beams.
You can design a totally unique property.
The option to choose the exact layout and shape of your rooms.
If the property is empty it can be zero VAT rated which makes it cheaper to work on than a standard conversion.
A barn conversion can even have an appealing and commercially beneficial end use as an 'Air BnB' type of rental.
Factors affecting the cost of a barn conversion
When planning your barn conversion, you will need to bear in mind a wide range of variables that whether you pay under or above the average barn conversion cost. Below are the most influential factors:
Materials used: The different materials you choose to incorporate into your conversion project will all have different prices. Please note taking materials out carefully for re-use will be more expensive than straightforward demolition. For example, stonework would need to be cleaned before you re-use it.
Size of the barn: The larger the barn, the more materials and longer labour times are needed. This will push the cost of your barn conversion.
How much land you purchase: If your future barn is sitting on a large plot of land, this will be more expensive to purchase than smaller areas of land.
The layout of the barn: The more complex the layout of your barn conversion, the greater the price will be.
Added walls, windows and doors: The more of these you add, the higher your barn conversion cost.
Added utilities: If you need to add gas, electric and water, you will pay extra for your conversion.
Finish: Painting, carpeting, tiling etc. all will push up the cost of your barn conversion.
Your chosen builder: It can be difficult to price a barn conversion before beginning so builders often over budget to cover themselves for any extra risks and every eventuality.
The condition of the current barn: If the barn is in poor condition, it will be more expensive to bring it up to living standards.
Access to the barn: Barns are often located down narrow and tight lanes so you will need to consider whether crane access is possible or not. If a replacement slab is required, a concrete pump will be needed, yet it can often be a struggle to get access for a sizeable HGV (heavy goods vehicle) such as a concrete pumping vehicle. This will push up the average cost of a barn conversion.
Find a barn conversion expert near you
What extra costs should I budget for?
It's always important to account for any extra costs that will crop up during the conversion process. The following are all worth looking into before planning your budget, and where possible we have linked to other guides:
Wall and timber reinforcement and fixing any cracks or holes
Removing and replacing the floor structure completely
Cost of sympathetic window replacement and features to fit in with historic surroundings
Extra important things to consider
You should consider carrying out detailed investigation works. For example, does the floor slab need replacing? To break out and replace the floor slab with an insulated slab could add up to £250 per m².
If you do plan to live in your conversion long term, connecting to water and sewage services will be worth the cost. For short term use then consider a septic tank. Please note, ground or air source heat pumps could cost around £30,000 but may reduce the need for LPG fuel.
Walls in barns are typically very thick. Any forming of new openings will require significant building works and structural steelwork supports.
Oak trusses can be expensive. It's worth shopping around and letting the truss suppliers advise you on options. Softwoods and hardwoods can be priced very differently.
To modernise and yet stay in keeping with stone and slate roofs, new windows are often very expensive. They will be considerably more so than uPVC or aluminium.
Parts/materials can be very re-sellable, particularly those from old barns. Consider speaking to your local reclamation yard. Slate roofs can be stripped and cashed in, and new roofs can be replaced with modern 'replica' slate tiles. These look almost as good yet can offer great weather protection.
Perhaps speak to a specialist prior to buying your barn to ensure that the project isn't going to cost more than the ultimate end value
Barn conversion costs by project type
Barn conversion cost per square foot
Sometimes it can be helpful to calculate your cost of barn conversion by square feet. Of course, this figure can be affected by the factors we looked into previously, but this will give you a good starting point.
The average barn conversion cost per square foot is £153.
Barn conversion cost per square metre
Some contractors will give you a barn conversion cost breakdown based on the number of square metres it takes up. This can be useful as it means you won't be overpaying on conversion costs even if your barn is not large.
The average barn conversion cost per square metre is £1,700.
Small barn conversion cost
A large determining factor in the cost of barn conversions is the size of the barn in question. Your tradesperson may simply give you a guide price but this will be lower for smaller barn conversions.
The average small barn conversion cost is £175,000.
Steel frame barn conversion cost
Instead of a traditional stone barn, you may be looking to convert a steel frame barn into a home. Once converted this will still make an excellent property but a project of this type can be very costly.
The average steel frame barn conversion cost is £275,000.
Can I convert a barn myself?
Whether you can undertake this type of job yourself will largely depend on your level of skill and experience, plus the current condition of the barn. Barns in poor condition will require much more work to make them liveable, which can be very time consuming and complex.
Before making any decisions, you should consider the following:
Your barn conversion needs to be planned out exactly to ensure the layout is optimised.
It's very dangerous to work with electricity and gas without professional help.
Specialist tools and equipment will be required.
It will be very difficult to achieve a professional finish.
If not done safely you could cause injury to your family and/or damage to the barn.
Removing asbestos needs to be done safely.
Underpinning should always be dealt with by a professional.
For the above reasons, we would strongly recommend hiring a professional. To find a local, reputable, tradesperson in your area and get a personalised barn conversion quote use our free search feature.
Find a barn conversion expert near you
FAQs
Do I need planning permission for a barn conversion?
You will usually not need planning permission as agricultural buildings are permitted to be converted into homes. If, however, your refurbishments are classed as a rebuild rather than a conversion, you will need planning permission. As such, it's always worth checking with your local authority.
What building regulations apply to barn conversions?
Before commencing with your conversion, you should:
Always inform your local authority of your plans.
Obtain a lawful development certificate.
You will also need to hire the following tradespeople, please click below for further information:
What other options are there instead of a barn conversion?
If a barn conversion does not completely fit your requirements but you are still unhappy with your current living situation, there are a number of different options available. Please click below to learn more:
Or, re-build a barn from scratch using modern techniques and technology but with an authentic aesthetic
Useful barn conversion checklist
Beginning a barn conversion project is an exciting and rewarding process.
Barn conversions offer you the chance to create a unique, customised home with fantastic features.
The average barn conversion cost is quite high, but the end result will be well worth the investment.
Factors like the size of the barn, the condition of the current barn, and the materials used will impact the cost of the barn conversion.
It's very time consuming and arduous to convert a barn. This along with the risks involved and skills required means a barn conversion is not a project for a beginner at DIY.
Find a barn conversion expert near you