Last updated on March 23rd, 2023
Silicone render cost guide
Silicone rendering is one of those jobs best left to a professional, due to the materials and rendering techniques involved. In this guide, we look at the average silicone render cost per m² in the UK.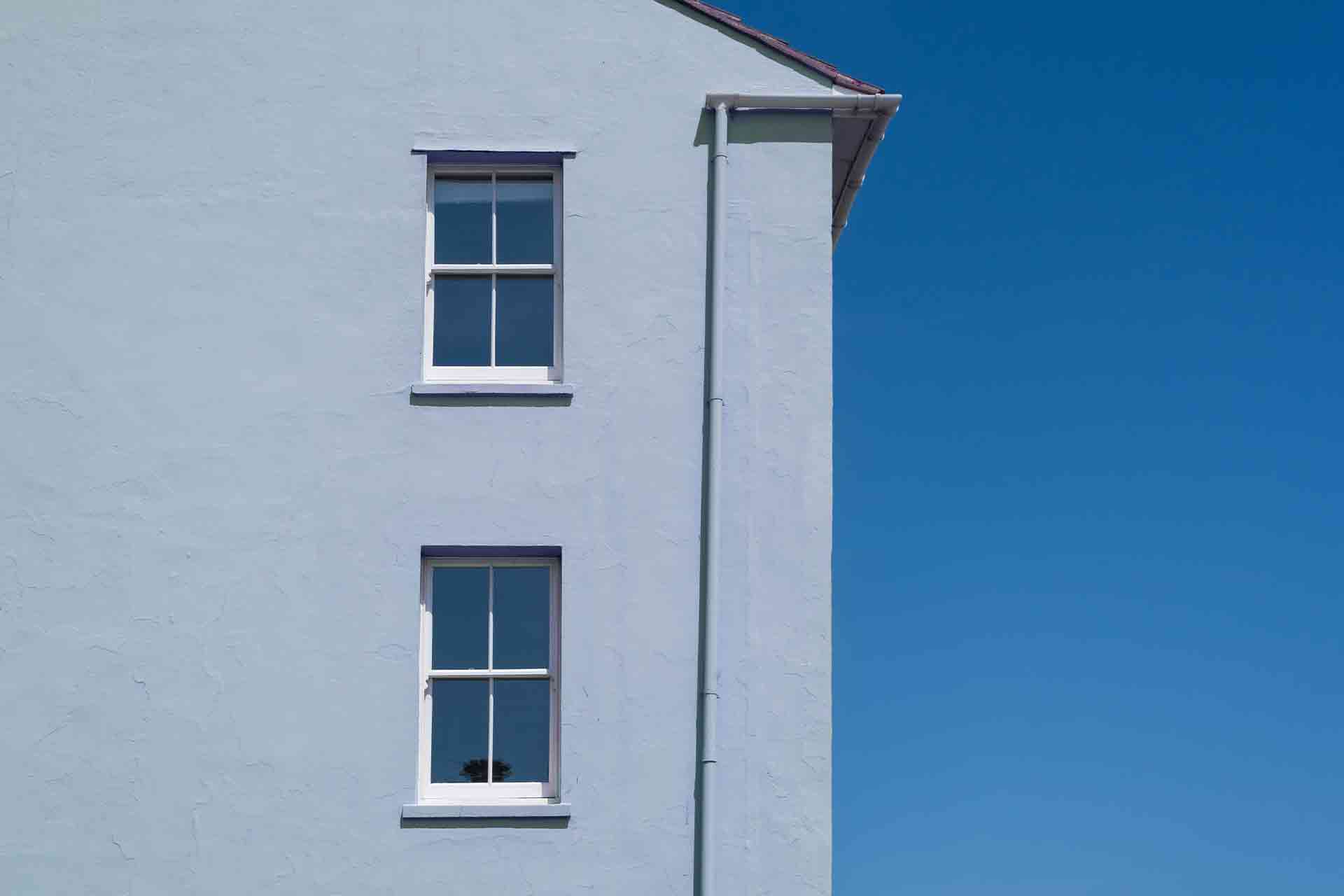 As rendering is a skill that needs many years to perfect, we would always suggest choosing a Checkatrade professional who can show you examples of their recent work and provide referrals from previous customers.
How much does silicone render cost per m2?
The price of silicone render work is typically broken down into the costs per layer.
| Item | Range - Low | Range - High | Average cost |
| --- | --- | --- | --- |
| Silicone render system per m² (materials only) | £11.80 | - | - |
| Silicone render system per m² (including labour) | £65 | £80 | £72.50 |
| Material - Water-based primer (5L) | £45 | - | - |
| Material - Fibreglass mesh 160g / 50m²) | £78 | - | - |
| Material - EPS base coat adhesive (up to 4m²) | £15 | - | - |
| Material - Top coat primer (20kg) | £94 | - | - |
| Material - Silicone silicate render (up to 10m² / 25kg) | £80 | - | - |
| Material - Beading (3m) | £9 | - | - |
The average total cost per square metre is around £11.80 per m2 for materials. If you include the cost of labour you're looking at a price in the region of £65 – £80 per m2. Here are the average silicone render prices:
Basecoat – One bag of basecoat mix typically covers 4 to 5m2, working out at an average material cost of around £3.50 per m²
Fibreglass mesh – During the rendering process, fibreglass mesh is embedded within the basecoat at a cost of about £1.50 per m²
Top coat primer – Added to improve the fixing of the render to the basecoat, top coat primer also limits the absorption of the base coat layer to ensure the render cures properly
Top coat – For the top coat of silicone render the average cost is about £5.40 per m², which is roughly £1 - £2 more per m² than acrylic. If you want a coloured render top coat then the cost will be higher
Beading – Beading is required to for corners and edges of the wall to provide a tidy finish to the silicone render and will cost around £3 per m
See the tradespeople we've checked and recommend for your job
Added extras to consider
In addition to the material and labour costs for silicone render work, there are a few other costs you might need to take into consideration.
Scaffolding
If you're doing exterior render work, some tradespeople will require you to organise the scaffolding yourself. The cost of scaffolding can vary a lot, as it depends on both the size and complexity of the scaffolding needed as well as the location and access to it. To find out more, check out our guide to the cost of scaffolding.
Insulation
If you're replacing or installing render to at least half of the walls on your house then you'll need to meet current insulation requirements. Cavity walls can be filled (at an extra cost) or single walls can have insulation board added between the wall and the render. To find out more about insulation costs, have a read of our external wall insulation cost guide and our cavity wall insulation cost guide.

See the tradespeople we've checked and recommend for your job
What is silicone rendering?
Silicone render is a cement-based render system that incorporates silicone to provide a thin coat render. Silicone rendering has become an extremely popular choice with British homeowners due to its many benefits. Because of this, it's generally accepted as one of the top range render systems available.
What are the benefits of using silicone render?
Here are some of the reasons that silicone render is a popular choice:
Quick and easy to apply – Where other renders involve a stage of painting, silicone render can be done in thin coats that will be finished in a few hours
Breathable – One of the joys of silicone render is that it allows the wall to breathe, unlike cement and acrylic renders that completely seal off the wall
Built-in colours – Forget having to paint your render after it's cured. With silicone render the colour is mixed into the render itself, so you're done with just one coat and don't have to worry about scratches affecting the colour
Easy to keep clean – Silicone render is water repellent, making it effectively self-cleaning. Dirt can be easily washed away by rain or light pressure cleaning
Highly durable – Silicone render can last up to 30 years, mainly due to the fact that it's a more flexible material that allows a degree of movement and is more resistant to cracking
How is silicone render applied?
Silicone render is applied with a single application of a thin coat. As long as the wall is prepared properly with a base cost and top cost, it's a quick and easy process to apply the silicone render itself – and with built-in colour, once it's cured it's done.
To find out more about the prices of rendering, check out our guide on the cost to render a wall.
See the tradespeople we've checked and recommend for your job
FAQs
Is silicone render expensive?
Silicone render is generally slightly more expensive than cement or acrylic options, but it's much quicker to apply and usually lasts longer without the worry of cracking, scratches and other damage.
Does silicone render crack?
Silicone render is widely considered the most durable render option on the market, with little risk of cracking. This is due to being a more flexible material than cement or acrylic. Silicone render also lets the wall breathe and self-cleans, making it an excellent render option.
How long does silicone render last?
Depending on the manufacturer, some silicone renders will have a warranty of up to 30 years.
See the tradespeople we've checked and recommend for your job