Last updated on March 31st, 2022
Sun tunnel installation cost guide
Reap the incredible benefits of natural sunlight with a modern sun tunnel. Discover up-to-date sun tunnel installation costs, benefits and more.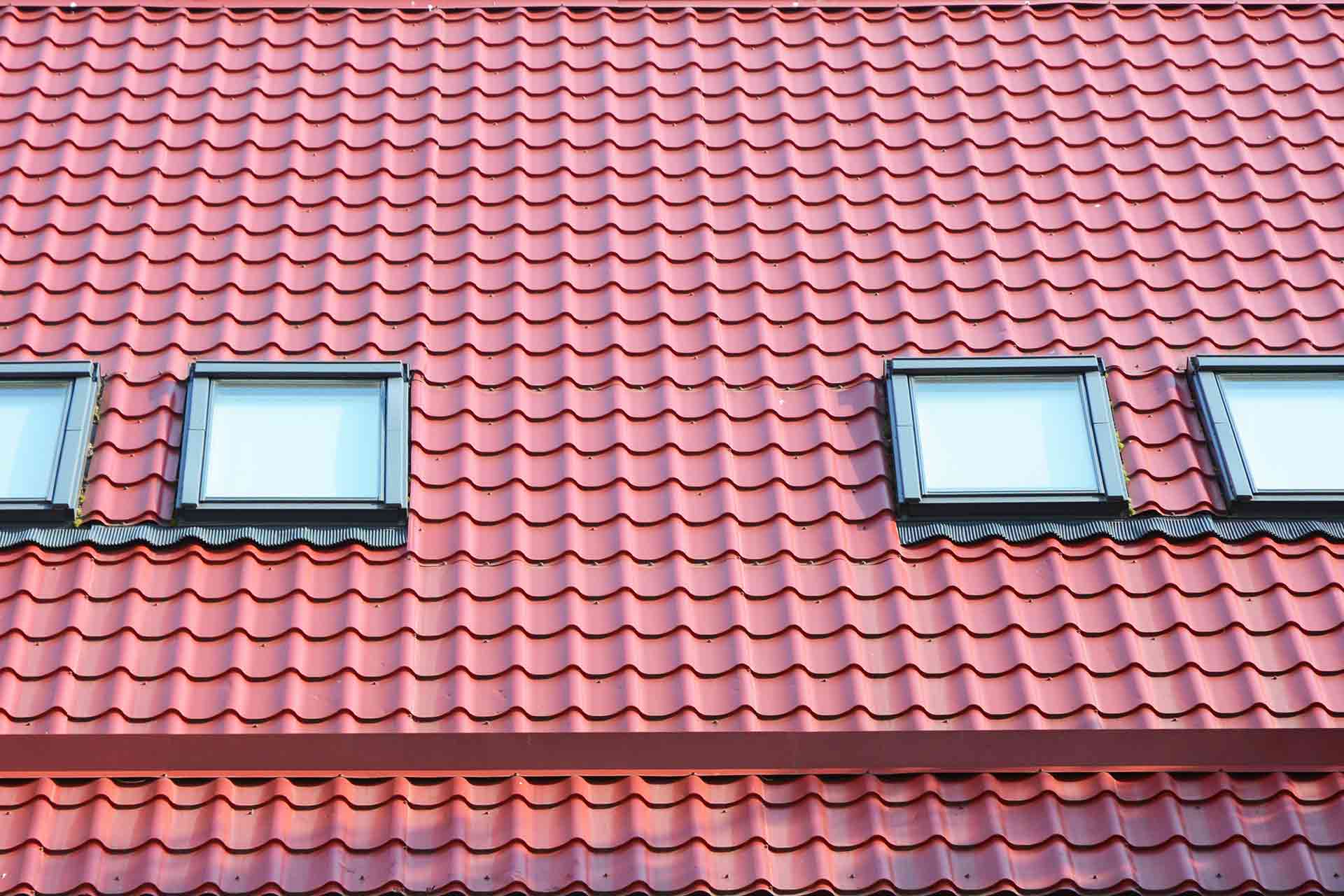 Why install a sun tunnel?
Small, dark rooms not only look unappealing, but they also impact your mood and health. Sunlight is essential to keep us feeling well and give us energy so why not choose to install a sun tunnel to brighten up a dingy, cold room?
It is very common for terraced houses to not have an abundance of natural light and a sun tunnel can infuse sun rays into the darkest of rooms. Bright, airy homes will appeal to guests or even buyers if you are looking to sell, with small rooms even appearing larger.
Communal areas and stairways in particular would benefit from extra light and sun tunnel installation costs will eventually be offset by the savings you will make on your energy bills. Keep reading for everything you need to know about sun tunnels, costs, benefits and great tips.
What is a sun tunnel?
Not to be confused with skylights (a window in the roof of a home), sun tunnels are generally comprised of a domed or flat panel on your roof, attached to a reflective tube leading down into your downstairs ceiling. Sunlight flows through this tube to a diffuser at the lower end allowing light to filter throughout the room.
What sun tunnel options are there?
Flexible tunnels
Rigid tunnels
Flat roof panels
Domed roof panels
Opening roof panels
Fixed roof panels
What are other names for sun tunnels?
Sky tunnels
Light tunnels
Sun tubes
How much does sun tunnel installation cost?
Sun tunnel costs
Cost + VAT
(Range low - high)

Average cost
Sun tunnel installation cost
£300 - £500
£400
Sun tunnel cost
£275 - £375
£325
Flat roof sun tunnel cost
£350 - £500
£400
Velux sun tunnel installation cost
£220 - £340
£280
Installing a sun tunnel is a wise decision for dark or windowless areas of your home and they will eventually pay for themselves thanks to no longer needing artificial light in those rooms.
On average, sun tunnels cost £325 and sun tunnel installation costs £400, with a total cost of £725.
Benefits of a sun tunnel
You may be wondering, are sun tunnels worth it? The benefits of sun tunnels are limitless, ranging from personal wellbeing to saving you money. In fact, sun tunnels can:
Improve physical and mental health: Our bodies turn sunlight into vitamin D, an essential vitamin for health, plus bright, sunny rooms help to increase serotonin and lift our spirits.
Create a fantastic focal point: Sun tunnels are becoming more popular but are still rare enough to wow your guests.
Add value to your home: Potential buyers will be drawn to light, open rooms over dark, dingy spaces.
Make your home feel bigger: Light creates the illusion of space and you can count on a sun tunnel to give a constant supply of sunlight during the daytime.
Channel natural light into dull or dark rooms: Terraced houses or small rooms with no windows can always benefit from an injection of light.
Reduce energy costs: All the natural sunlight filtered into your home eliminates the need for artificial light, saving you money on energy bills.
See the tradespeople we've checked and recommend for your job
Factors affecting sun tunnel costs
The cost for a sun tunnel is impacted by a range of factors:
Type of tunnel and roof panel: You can choose from rigid or flexible tunnels and domed or flat roof panels. Each option will have a different cost.
Tube diameter: Small rooms or stairways can benefit from a 10-inch diameter tube, whilst larger rooms will need a wider tube. The greater the tube diameter, the higher the cost.
Length of the tunnel: Longer tunnels will be charged at a higher price than their shorter counterparts so whether the tunnel runs from the roof to the second or first floor will affect the sun tunnel cost.
Ease of access: Flexible tubes are great for homes where sun tunnels do not run in a straight line from roof to ceiling. The tubes can then be fitted around obstacles in your loft. Frustratingly, these options do not let in as much light as rigid tubes and due to their difficult installation can be more costly.
Location: Where you live in the country will affect the cost of your sun tunnel installation. In general, the higher the living costs in your area, the higher the cost of hiring a professional will be.
Velux sun tunnel installation cost
A great, high-quality brand, Velux sun tunnels are very popular and are available with rigid or flexible tube options.
The average Velux sun tunnel installation cost is £700 including labour.
Sun tunnel cost calculator
The total cost of sun tunnel installation will depend on the combination of all of these different factors. The type of roof you have, the ease of access, and the type and length of the tunnel will be the factors that have the most impact on the final cost.
As an example, a Velux 14″ flat roof sun tunnel with a flexible tube may cost £320 plus VAT, whereas a Fakro 14″flat roof sun tunnel with a 2m rigid tube may cost £490 pls VAT.
Can I install a sun tunnel myself?
It is always important to consider your skill level as well as your physical ability when choosing to take on a DIY job. In general, sun tunnel installation is not designed to be attempted by anyone without experience and training for the following reasons:
It is very dangerous to work on a roof due to the danger of falling or dropping heavy materials.
You will likely need specialist equipment which may include scaffolding.
Your sun tunnel must be properly sealed to prevent leaks and draughts from coming through your roof.
This installation is not a simple, easy job. It involves removing roof tiles, attaching a panel, carefully installing the tunnel and more.
We would always recommend hiring a professional.
Sun tunnel quotes
To find a local, reputable, tradesperson in your area and get a personalised sun tunnel installation quote use our free search feature. Just type in your postcode to see a list of tradespeople who you can contact. We always recommend getting 3 quotes to give you a good comparison of both service and price.
You can also use our request a quote feature. Simply post details of your project and we'll get 3 tradespeople to send you a quotation.
See the tradespeople we've checked and recommend for your job
FAQs
Do I need planning permission to install a sun tunnel?
Typically the answer is no, but as with any project of this kind, it is always best to do your research and check. A reputable tradesperson should be able to give you more advice.
How long do sun tunnels last?
The reflective tubing should last for up to 20 years, and the rigid tubing in your roof space should last indefinitely. Depending on the brand and type of roof panel you choose, these may come with a product warranty. As an example, Velux offers a 10-year warranty.
Do solar tubes add value to a home?
On their own, no – adding a solar tube or tunnel does not add value to your home. However, making improvements to your home that positively affect the appearance and living quality could add value to your home.
Useful sun tunnel installation checklist
Sun tunnel benefits include; letting in large amounts of natural light, improving physical and mental health, and increasing your homes' value.
Sun tunnel installation costs are affected by a wide range of factors including the length of the tunnel, the type of tunnel and accessibility.
Installing a sun tunnel yourself is dangerous and complex with no margin for error.
Sky tunnels, light tunnels and sun tubes are all different names for sun tunnels.