Should you repair or replace windows?
Our experts know everything there is to know about whether you need to replace or restore your windows, signs to looks out for, and costs associated with each option.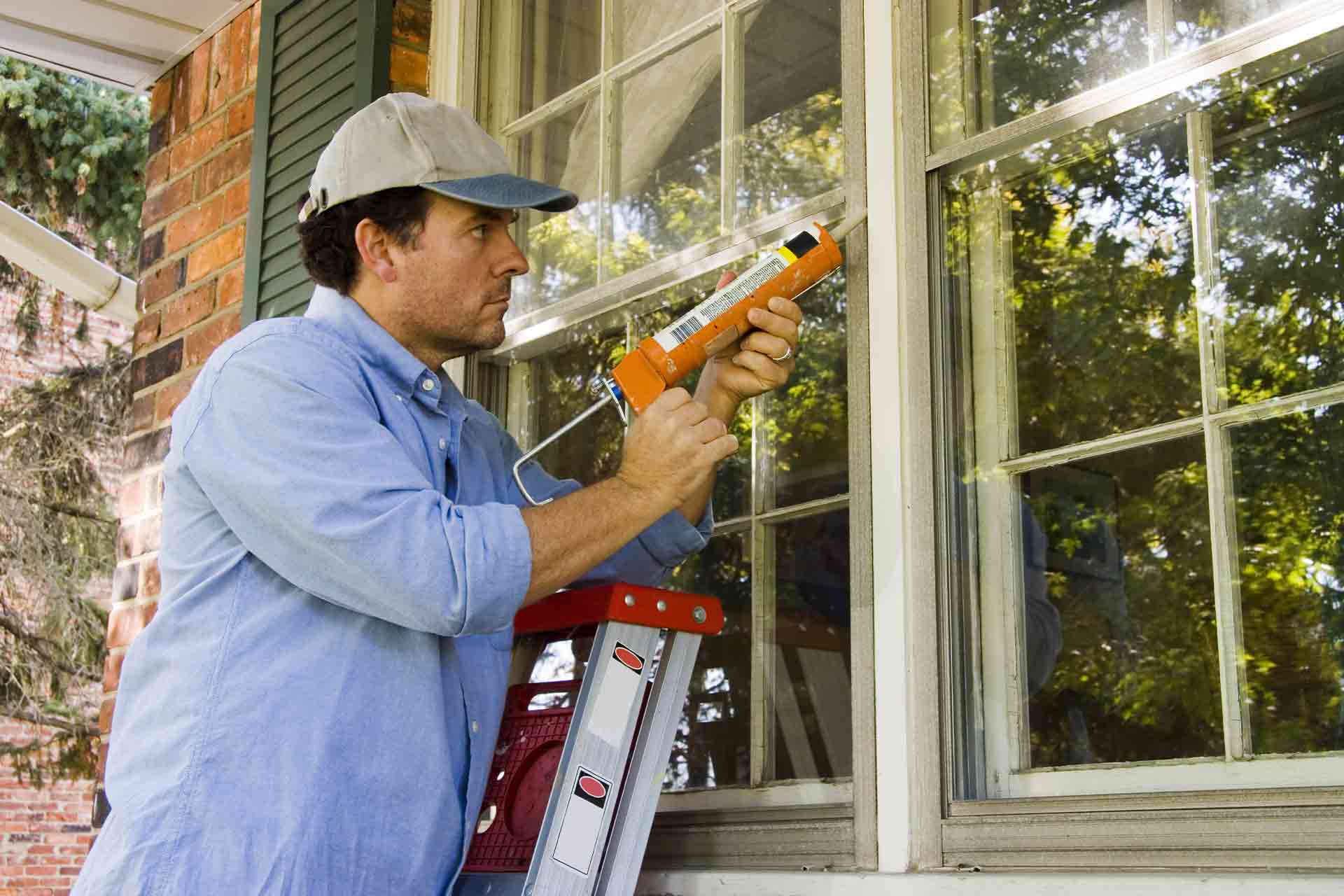 Are you wondering if you should repair or replace your windows? You've come to the right place. We've pulled together everything there is to know about replacing or repairing your windows, what to look out for, and the costs associated with each option.
Often, the decision to repair or replace comes down to the type of issue your windows are suffering from. For example, you might just need to reseal your windows to fix a draught; however, if the draught is due to structural wear and tear, a replacement might be your only option.
We'll cover the common questions homeowners have, including the typical costs. Don't forget to check out our broken window emergency repair tips if your situation is dire and you need a quick solution to tide you over until a professional can service you.
Should I repair or replace my windows?
There are several ways to work out whether to repair or replace windows. We're going to cover the most common issues below.
Damp or mould
If water manages to seep into your home, it's clear there's an issue with your windows' waterproofing. Sometimes water manages to find its way between the gaps of your double glazing, which is another sign that not all is as it should be.
If left untreated, this build-up of water can lead to mould or rot, which further damages your windows and makes repairs or replacements more expensive. For minor damp issues, you might only need to reseal your windows. However, for larger issues such as rot or heavy mould, a replacement is likely required.
Read our mould removal cost guide for more information.
Damage or cracks
Regardless of whether it's the frame or the glass, any damage needs to be addressed as quickly as possible. Replacing a windowpane is simple enough. However, if parts such as the frame, casing, or lintels are damaged, a replacement will save you a bigger headache further down the line.
Reduced soundproofing
Double glazing has multiple benefits, including blocking out sound. So, if your windows aren't muffling the noise of traffic or outside hustle and bustle, it's time to replace your double glazing (or upgrade to triple glazing!)
Difficult to open and close
As new houses settle, windows often need readjusting after a few months. However, if your house isn't a new build or you've been living in it for a while, it may be time to replace your windows.
Over time, heat, cold, pressure, and general wear and tear erode your windows and cause them to misalign or warp. Sometimes the problem is a simple fix, such as a readjustment, reseal, or deep clean. However, it could also be because of wood rot, swelling, or degradation, which will require a replacement to correct.
Blown window
Blown windows are common problems for homes with double-glazed windows. It's easily diagnosed by the build-up of mist or condensation appearing between the glass panes of your double or triple glazing. If it isn't repaired asap, issues can range from a loss of heat to compromised home security.
If you're unable to diagnose the underlying issue with your windows yourself, it's worth hiring a professional to come and check them for you. When you hire a Checkatrade tradesperson, you can be safe in the knowledge that they've been checked by us and reviewed by your neighbours.
See the tradespeople we've checked and recommend for your job
Cost of window repairs
Now you know what kinds of issues to look out for, let's look at the potential costs for each problem. Repairs are often cheaper than replacements, but before you commit to a restoration, make sure that's all your windows need. Otherwise, you could be looking at more expensive costs later down the line. Remember: prevention is better than cure!
Most window seal repairs are actually replacement seals that cost an average of £55 per window, including labour.
If you're looking for an emergency window repair, it's probably because there's a major issue. The cost will depend on the extent of the damage, but you're looking at upwards of £120 for the labour alone.
To repair a blown window, costs will depend on the size of your window, which ranges from £55 – £145 for small to large m2.
Depending on the material used, a window frame repair costs an average of anywhere between £172 and £290.
Cost of window replacements
Other helpful advice
We understand times are tough and saving money by completing tasks yourself is tempting. And that's why we've put together some helpful how-tos to help homeowners make sure their DIY projects are successful. Our 'how to fix a window' guide is one such resource. Although we always recommend hiring a professional for larger projects, sometimes a simple fix is all your windows need.
If you're asking yourself the common question of 'which tradesperson do I need to fix a leak above my window panel?' then we've answered that question for you – and many others in our community discussion forum.
Did you find this helpful? If so, there's more where this came from. Don't forget to check out our blog for more expert advice, how-tos, and home improvement inspiration.