Air source heat pumps
This low-carbon technology is a fantastic alternative to oil, LPG and gas. These units not only save energy and reduce your carbon footprint, but they're relatively easy to install.There are two options to choose from; air-to-air and air-to-water pumps. Air-to-air heat pumps absorb the outside air and transfer it into your home via a fan system, whilst air-to-water pumps absorb outside air and transfer it via your central heating system to heat your hot water, radiators and underfloor heating (sometimes all three!).
The main downside to an air source heat pump is reduced efficiency below zero degrees Celsius. You will need to have an already well-insulated home when installing an air source heat pump. They're also a little pricey to install. For example, most units will set you back around £6,000 (supply only). However, this is greatly reduced if you qualify for the £5,000 Boiler Upgrade Scheme (BUS).
Read our air source heat pump cost guide for more information.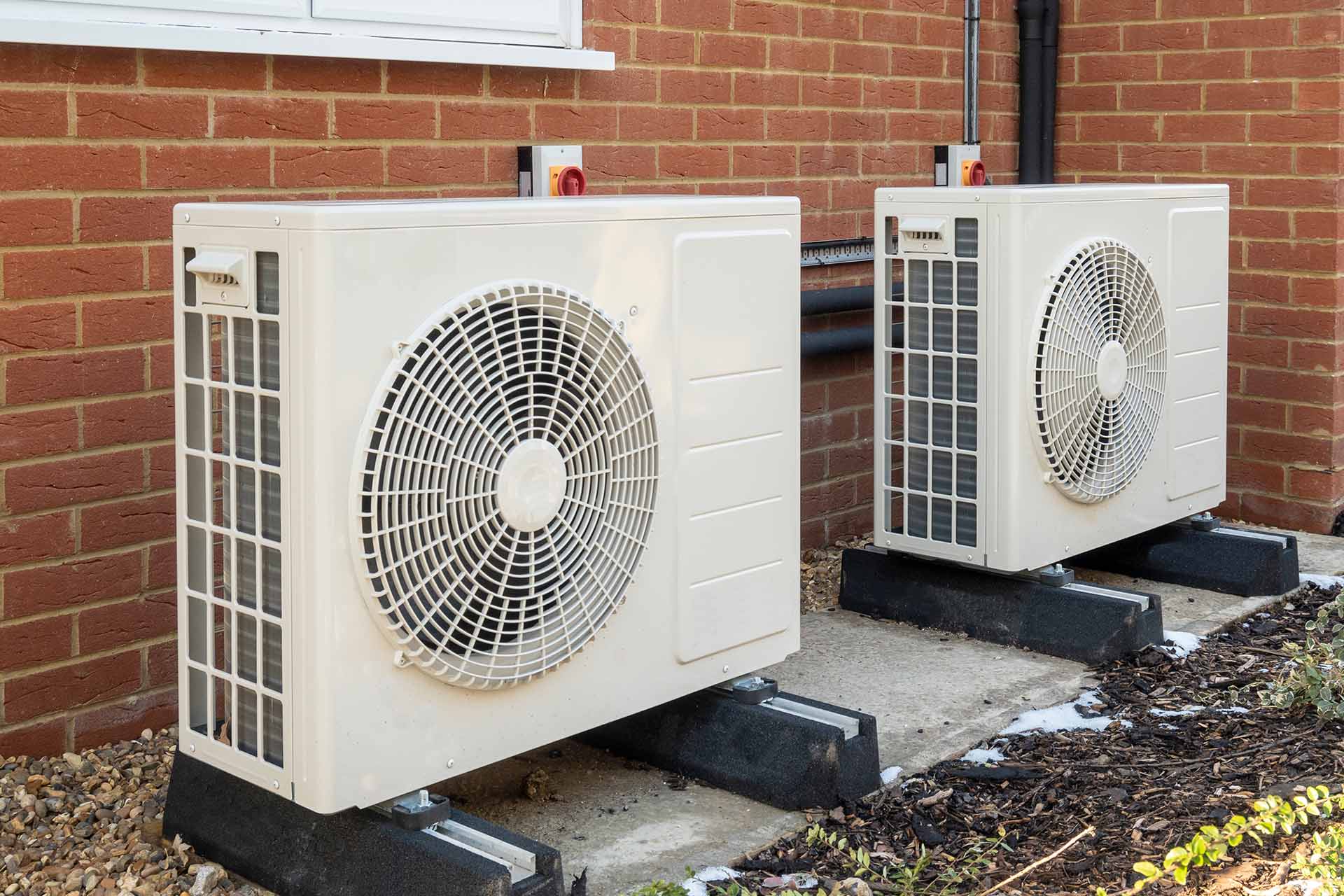 See the tradespeople we've checked and recommend for your job
Ground source heat pumps
With high-efficiency rates and low running costs, ground source heat pumps are excellent options for homeowners looking for greener heating alternatives. These units work by utilising the ground's consistent temperature to heat your home or water (or both).
Although they're one of the better units on the market in terms of effectiveness, they're expensive to install. The cost to install a 4-12kW heat pump is, on average, £8,000 (supply and installation). However, if you're eligible for the Boiler Upgrade Scheme, you can secure £6,000 in government funding to offset the overheads. Simply apply through the government website to see your eligibility.
Read our guide: How much does a ground source heat pump cost? for more information.