Boiler not firing up? 11 reasons why
A boiler not firing can be a nightmare for homeowners, who are often left without hot water and heating until the problem is fixed. Making sure the boiler is operational ASAP is a priority, and there are simple checks you can do to help you find out the cause.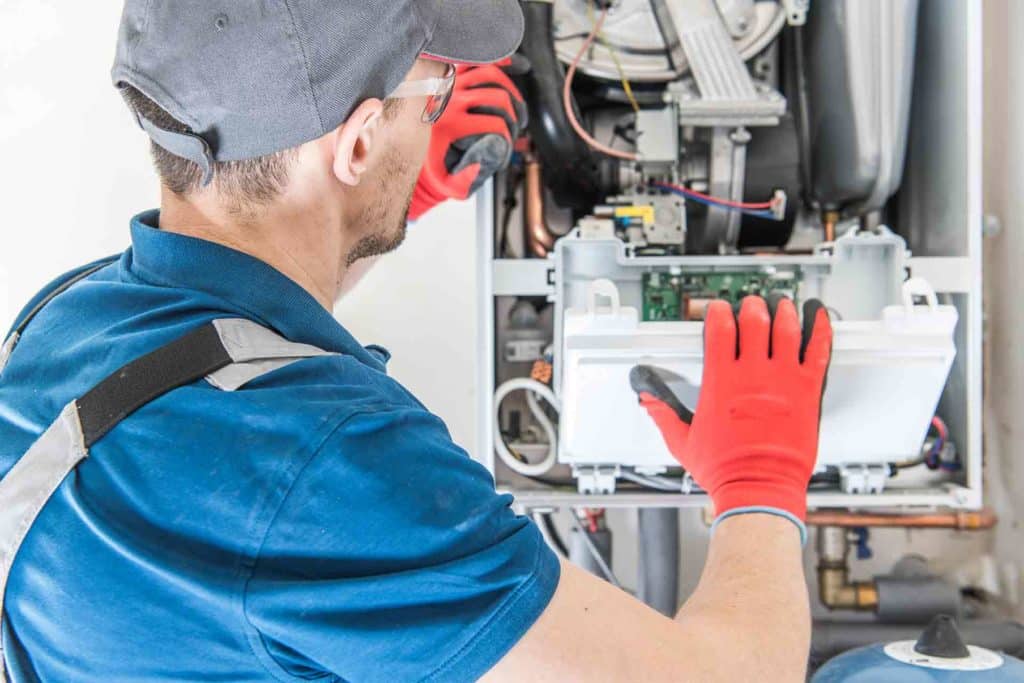 Insufficient pressure, a blockage in the burner, faulty valves, or frozen pipes can all be causes of a boiler not firing up.
Do not ever try to fix a boiler yourself. It is illegal and dangerous. This includes opening up the body of the boiler, do not do it. Always call a Gas Safe engineer.
Find out more about hiring Gas Safe registered engineers.
11 reasons your boiler won't fire up
Problem 1: A blocked burner
One way to spot a blocked burner is to check the flame on your gas boiler. If it's inconsistent and you're subsequently getting inconsistent heating and hot water, you might have a build-up of CO2, which happens when boilers burn gas and produce Carbon Dioxide.
Problem 2: A faulty fan
The fans on your boiler are there to rid your home of harmful gases produced by the burner, which are drawn through the flue and away from the air circulating your house. As a safety measure, when the fan doesn't work, your boiler ignites a failsafe, refuses to ignite, and locks you out.
Problem 3: You have a faulty gas valve
The valve on your boiler controls how much gas is used and distributed through your heating system, meaning it opens up to allow more fuel to operate while keeping your home toasty. One of the reasons your gas boiler isn't firing up is due to the valve and/or wiring being damaged, blocked or seized due to age or corrosion.
Problem 4: Your pipes are frozen
Pipes freeze when they're not installed properly. This happens more often in extremely cold conditions, which is why it's good to winter-proof your home before this becomes a problem. As your condensate pipe extends from your boiler to the outside exterior of your home, any moisture along the way can build up, freeze, and block your pipes.
Make sure you insulate your pipes! Whether you do this when your boiler is first installed or wrap up your pipes retrospectively, get it done before the colder months make your life a chilly hell.
Problem 5: The pilot light has disappeared
If your gas boiler doesn't fire up and the pilot light isn't on, you're likely dealing with a blocked jet. Dirt and debris make their way in and stop the boiler from igniting.
Problem 6: Poor boiler pressure
If there's no central heating or hot water working, you may have low boiler pressure. You'll be able to see this if the dial on the pressure gauge has dropped.
Find out what to do if your boiler loses pressure.
Problem 7: Trapped air is blocking your heating system
Over time, the radiators in your home accumulate trapped air and need 'bleeding' to keep them running efficiently. If your boiler isn't firing up for heating or hot water, it might be due to the air trapped in your central heating system.
To help your boilers fire up and function effectively again, bleed your radiators to remove the pockets of trapped air. Read our how-to guide for step-by-step instructions.
Problem 8: There's an electrical fault
Although most boilers are currently gas (at least until 2025), some are combi, and some are fully electric. However, even gas boilers have electrical components that need servicing. So, if it's not firing up, an electrical fault might be the cause. For example, a faulty power socket or a blown fuse.
Problem 9: Your thermostat is too low
This may seem obvious to some people, but if your thermostat is set too low or isn't working properly, your boiler won't turn on. Thermostats monitor the temperature of your home and turn on your boiler to maintain your desired climate. So, when they're set too low, your boiler won't turn on.
Problem 10: Your fuse box has tripped
One of the first things to check is your fuse box! If this trips, it'll stop your boiler from firing up. Check your fuse box and flick the switch back up if it's tripped.
Problem 11: You need to top up your pre-paid meter
If you have a pre-paid meter installed on your property and it does not have credit, your boiler won't ignite. There is no technical fault with your boiler.
Do not ever try and fix a boiler yourself, it is illegal and dangerous. Always call a Gas Safe engineer.
See the tradespeople we've checked and recommend for your job
How to fix a boiler not firing up yourself
To summarise, there are a few steps you can take to help fire up your boiler. If none of these work, it's time to call a professional.
Check your pre-payment meter if you have one and top up your credit
Check your fuse box and flip any switches that tripped
Reprogram your boiler and timer functions if a power cut caused the issue
Look at the pressure gauge on your boiler to see if it's too low. Increase as needed.
Turn up your thermostat, especially if it's lower than 21 degrees Celcius.
Reset your boiler to see if that fixes any issues (in other words, turn it on and off again!)
Bleed your radiators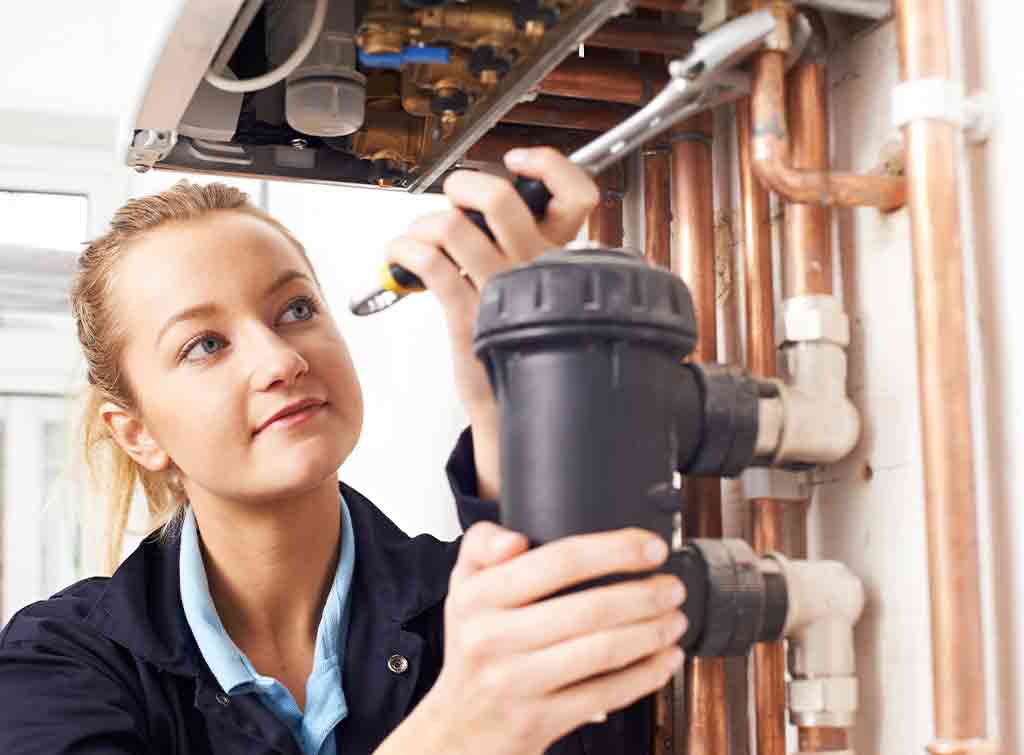 See the tradespeople we've checked and recommend for your job
When is it time to call a Gas Safe registered engineer?
You should always call a Gas Safe engineer for any work to do with your boiler. It's illegal and dangerous to attempt to fix a gas boiler yourself unless you're a registered Gas Safe engineer.
Tips for choosing the right engineer
When it's time to call a Gas Safe engineer, you might want to know how to choose the right professional. Thankfully, there are several steps you can take to find the perfect person for the job. Checkatrade is a great place to start, as we rigorously check our professionals and guarantee their work (terms and conditions apply). This means confidence for us and peace of mind for you. However, if you want to be extra sure, consider the following:
Make sure they're qualified and on the Gas Safe register by asking for their certification/proof of qualifications
Check their reviews and testimonials
Ask for at least three quotes from different tradespeople to compare deals
Make sure the quotes are in writing
Only choose insured professionals. It's not worth the risk.
For guidance on the costs of boiler repairs or servicing, read our expert advice here.
See the tradespeople we've checked and recommend for your job