How to prepare your house for the winter
Despite a temperate climate, the UK still sees its fair share of harsh weather during the winter months. Make sure your home is ready for the cold snaps with our handy checklist.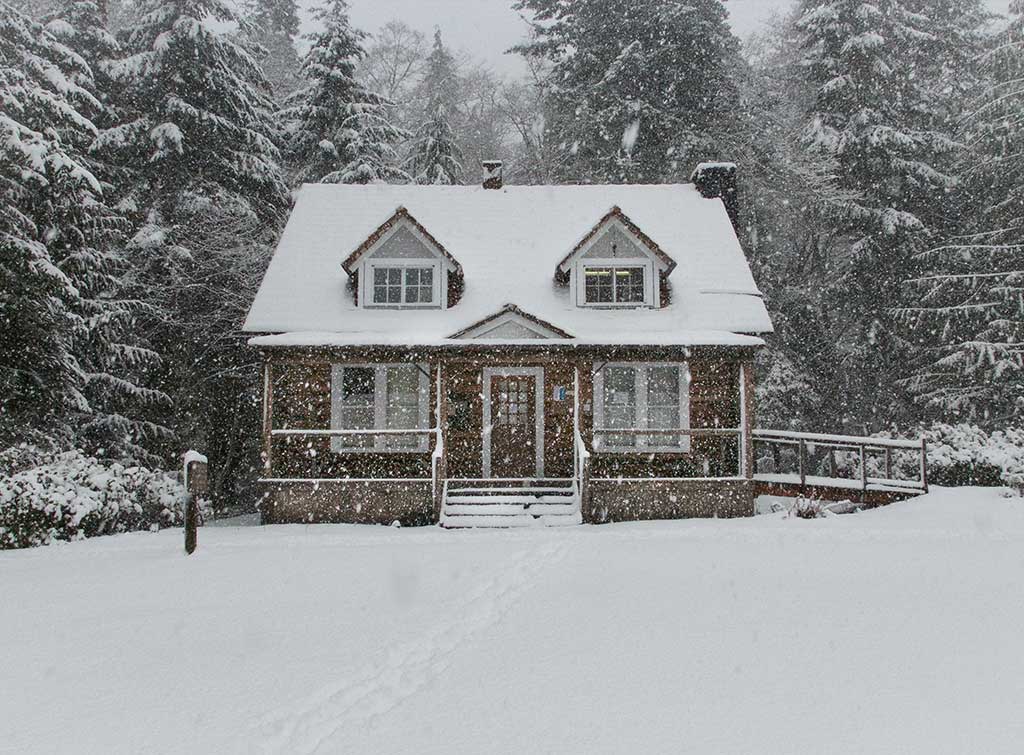 Prevention is better than cure, especially when it comes to your home in the winter. We've put together tips on how to prepare your house for the winter, including how to prepare your house for freezing temperatures.
We recommend using this checklist as early as possible so that you're not caught out when the cold weather hits.
Boiler servicing
Your boiler and heating system will put in a full shift in the winter, and therefore it's key it's in full working order when the temperatures drop.
We recommend getting your boiler serviced as early as possible to make sure that you're not without heating or hot water during a cold spell.
Our search data shows that September is the best time for boiler servicing and repairs, with 43% of our searches for this service.*
For more information on keeping your boiler in prime condition all year round, take a look at our boiler service cost guide.

Check your radiators
When having your heating system checked, it's a good opportunity to have your radiators checked too. Air in the pipes can affect the temperature output, so it's important these are dealt with. If you do find air pockets, it's a simple fix that can make a massive difference to the effectiveness of your heating.
To check your radiators, turn the heating system on full, and feel each radiator for any cold spots. If there are cold spots, use a radiator key to open up the air valve on the side to release the air. If you don't feel confident doing this, then we recommend hiring a central heating engineer to do this for you.
Get your chimney swept
If it's almost time to get the log burner on, then it's time to get your chimney swept in preparation.
Our searches show that in September, there's an 84% increase in searches for chimney sweeps and in October, there's a 100% increase.*
It's important to get this booked in so you can use your fire as soon as you would like to.
Have you got the right insulation?
We lose a surprising amount of heat in our homes through windows, doors and roofs, so it's important to make sure you have the right insulation that will improve the heat efficiency of your home, making it warmer and more cost-effective.
You will need to hire an insulation specialist for this job, and we recommend getting it done as soon as possible to reap the full rewards.
From additional roofing insulation to thermal curtains and blinds, insulating areas where the most heat is lost will work wonders when it comes to getting ready for winter. You may also want to consider insulating your rooms with underfloor heating too.
Some tell-tale signs that show that your home is under-insulated include fluctuating temperatures, cold rooms and chilly draughts.
Our data shows that searches for insulation increase by 28% in September*, with people looking to get insulation fitted before the chillier times ahead.
Find out more about cavity wall insulation costs and loft insulation costs.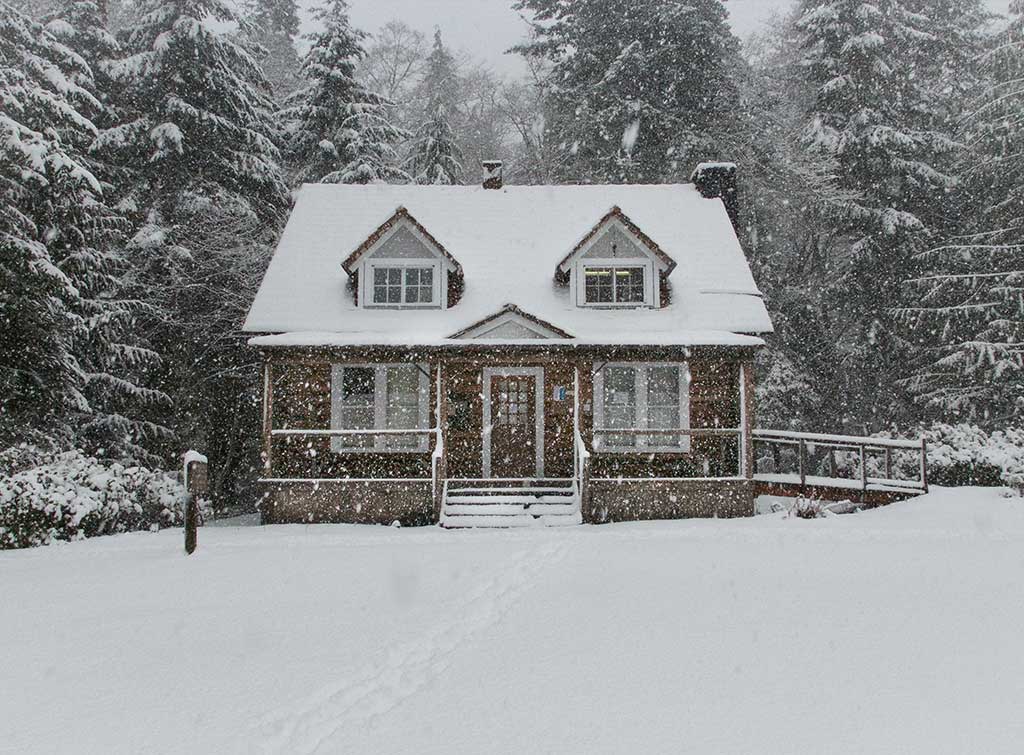 Prepare your plumbing
Frozen pipes can wreak havoc in homes – not only because you'll be without water until they thaw, but also because the ice can cause the pipes to burst as it expands inside, leading to costly repairs.
The key is to minimise the chances of your pipes freezing. To do this, shut off and insulate any outdoor taps and pipes with external pipe lagging that snugly fits around the pipe, and leave a trickle of water running on taps with an unheated supply. If you do have any pre-existing leaks, you must fix them before the winter months begin. You may even want to drain the system entirely if you're heading away from your home for an extended period over the winter, as any water left in your pipes will cause bursting and damage if it is not in use.
If it's too late and your pipes are already frozen, follow these steps on how to unfreeze pipes:
Start by turning the tap on slightly, so water can flow freely as the ice thaws.
Next, starting nearest to the tap, apply some heat to the pipes as soon as possible, working your way back to the blockage. Speed is of the essence here to prevent the pipes from bursting. Using a hairdryer, fan heater or heated towels on the pipes, you can gradually melt the ice inside.
If the pipe has burst, shut off the water supply immediately to stop the flow and seek a professional plumber to repair or replace the pipework.
Tackle cold draughts
Houses inevitably get draughts from time to time, especially in older properties. A pre-winter check of windows and doors will help tackle issues head-on – after all, when the weather is freezing outside, it's essential that your home is a warm sanctuary.
For a quick remedy, try weatherstripping tape on windows and doors to reduce any draughts. In older homes, it's a good idea to also fill any gaps in the floorboards. For a permanent fix, consider new flooring and even underfloor heating.
In November, we have an increase in popularity for Draught proofing with 116% increase in searches* – so make sure you're ready to beat the crowds.
Clear your guttering
This is another job to do before the winter starts. Dead leaves, moss and debris from the autumn can get clogged up in your guttering and drains, which causes water to get backed up and can lead to damp and rotting. While gutter maintenance is often at the bottom of the 'to do' list, cleaning your gutter could be the key to avoiding an expensive and inconvenient repair.
So, ahead of winter, we'd recommend hiring a professional to clean your gutters and drains and repair any damaged pipework to ensure excess water can drain away in the winter months. Find out how much gutter cleaning costs.

Repair roof issues
Whether it's loose tiles, damaged lead flashing or rotting support beams, as your first line of defence against the elements, it pays to tackle roof issues right away when preparing for winter.
With heavy rainfall and freezing temperatures, a little problem can soon become a bigger and more expensive one, so ensuring your roof is fully weatherproofed will help you avoid any unwanted leaks and prevent any water damage.
Find out how much a roof inspection costs.
British weather is temperamental at the best of times, but with this guide, you'll have everything you need to prepare your home for winter.
*All data is based on searches on Checkatrade.com for the month in the current year as well as 2 previous years vs month before.