Get your garden match-ready for Wimbledon 2023
We invite you to make a jug of Pimms, prepare the strawberries and fresh cream, grab a spoon, and settle in while we take you on a journey of Wimbledon garden inspiration.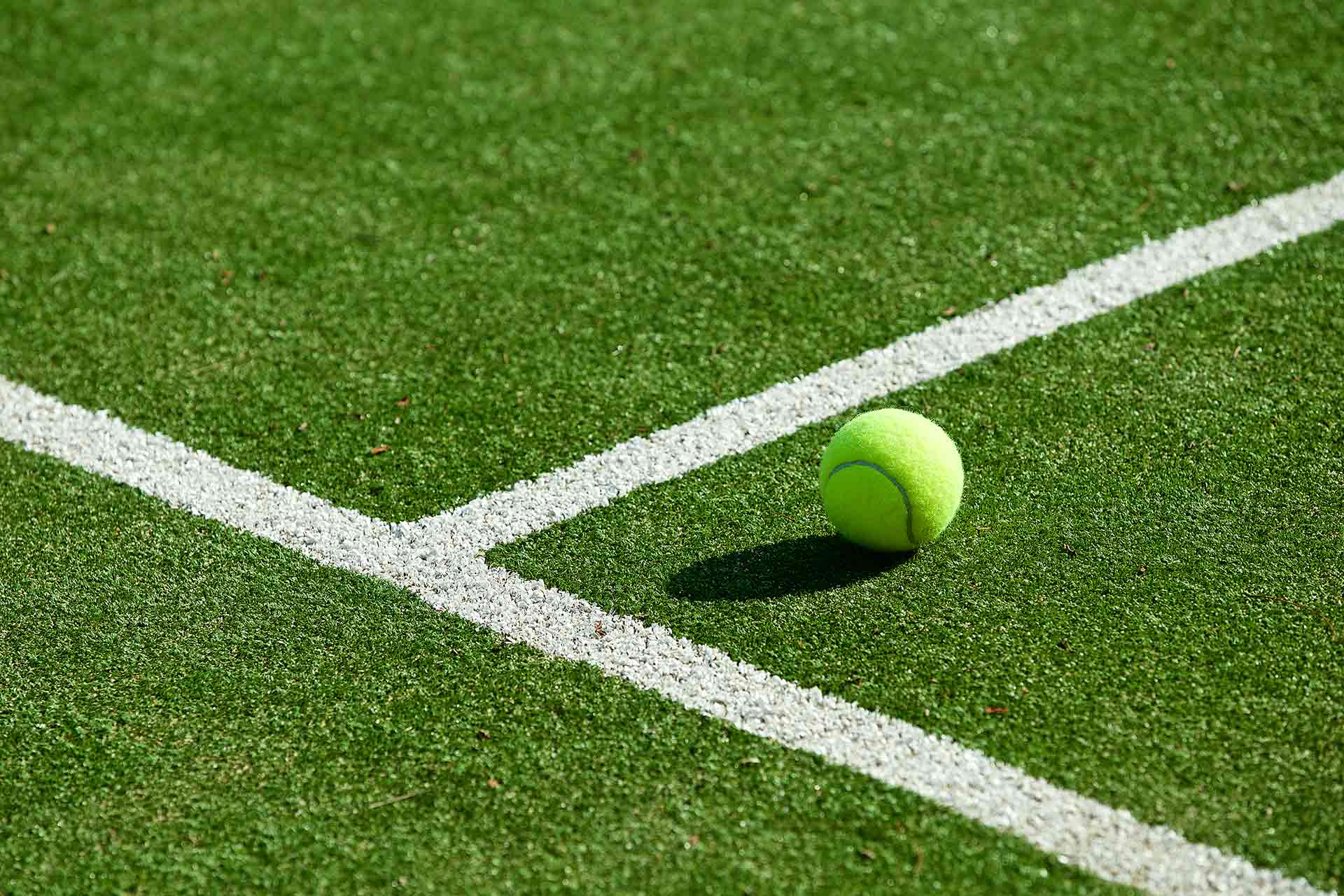 We don't all have tickets to Wimbledon 2023. However, that doesn't mean we can't enjoy the matches in style.
Sprucing up your garden can make you feel like you're there. But if you're unsure how to transform your outdoor space, we've put together the perfect resource to help you inject some Wimbledon garden inspiration into your life. We'll show you how you can turn your outdoor space into the perfect place to enjoy the tennis, whether that's on your TV, radio, or smartphone/tablet.
Before we get started, we invite you to make a jug of Pimms, prepare the strawberries and fresh cream, grab a spoon, and settle in while we take you on a journey of garden inspiration.
Spruce up your lawn for an insta-ready finish
We don't expect you to pot and feed your plants, mulch your flowerbeds, trim your hedges, mow your lawn, and de-weed everything to look like a Wimbledon tennis stadium. However, some lawn maintenance is required if you want to make your garden bloomin' beautiful at the very least.
Of course, we understand if you'd rather drink some Pimms and put your feet up, which is why hiring an expert might serve you better.
Most gardeners will set you back around £175 per day, going up to £230 for a landscape gardener if you're looking for a fancier finish. For more information about how much treating your lawn might cost, read our guide here.
See the tradespeople we've checked and recommend for your job
Create some shade to keep you cool during tense tennis moments
Forget the sea of straw hats seen in a Wimbledon stadium. Create your own shade in the privacy of your own back garden with a new tree, garden sail, or gazebo. Not only will fashion gurus everywhere thank you, but so will your ice cream.
Most sun-relieving shade sails look lovely in a contemporary garden. And what's more, they come in various shapes and sizes. However, if you're looking to build a gazebo, expect the costs to be slightly higher. For example, most standard gazebo installations will cost an average of £7,000.
That said if you'd prefer nature's shade, planting a tree costs about £250.
Clean and decorate your patio or decking with Wimbledon's signature hydrangeas
If you're lucky enough to have a patio or decking area, you're already halfway to having the perfect setup to enjoy the Wimbledon tennis.
As your garden recovers from the winter months and the uncertainty of the spring weather, consider giving your patio or decking a deep clean. Add a few pink and blue potted hydrangeas around the periphery to finish the look. It's one of the easiest ways to give your garden a mini-makeover, and now you have the perfect place to listen to the tennis on the radio.
A low-maintenance jet wash for a medium-sized patio will cost around £250, while a selection of potted hydrangeas will cost between £50 – £100.
If you'd like to build a patio in your garden, expect it to cost between £55 – £150 per m².
Consider building a summerhouse to watch Wimbledon 2023
There's nothing lovelier than having extra space away from your house's main hustle and bustle. Having a small garden room to hide away in and enjoy some RnR is an excellent way to have some 'me' time.
You can turn it into a yoga room, a gaming room, a home office, or a mini-entertainment centre. Consider equipping it with a mini-fridge, bookshelves, and a TV or radio. What better way to watch the tennis?
Most garden rooms will set you back an average of £1,250 for labour, which doesn't include the cost of a self-assembly garden room.
Why not hire a Checkatrade professional to do the job for you? We're the tick people trust. 8 out of 10 people would choose a trade endorsed by Checkatrade compared to one that isn't endorsed.*
See the tradespeople we've checked and recommend for your job
Build your own tennis court
Sure, building your own tennis court might be a little beyond the realms of possibility for most UK homeowners. But if you have the space and the inclination, why not build a tennis court and practise your forehand and backhand? You never know; it could be you on the court for Wimbledon 2023. If not, a Grand Slam tennis tournament for your family and friends might be more realistic…
The cost to build a tennis court averages around £45,000, so make sure you're committed to the sport before you begin constructing your project!
What are the Wimbledon 2023 dates?
You can watch Wimbledon tennis in 2023 from the 3th of July to the 16th of July 2023. So, what are you waiting for? Get started on your garden today and get ready for the Game. Set. Match.
Did you find this blog on getting your garden match-ready for Wimbledon 2023 useful? We hope so! Check out our blog for more inspiration, expert advice, and how-tos. 
*Claims are sourced from a survey conducted by Deep Blue Thinking on a nationally representative UK sample in November 2021.