9 tips to help you adjust to the clocks going back
With the clocks going back and the nights drawing in, we've put together these top tips to help you combat the longer evenings and keep your spirits high.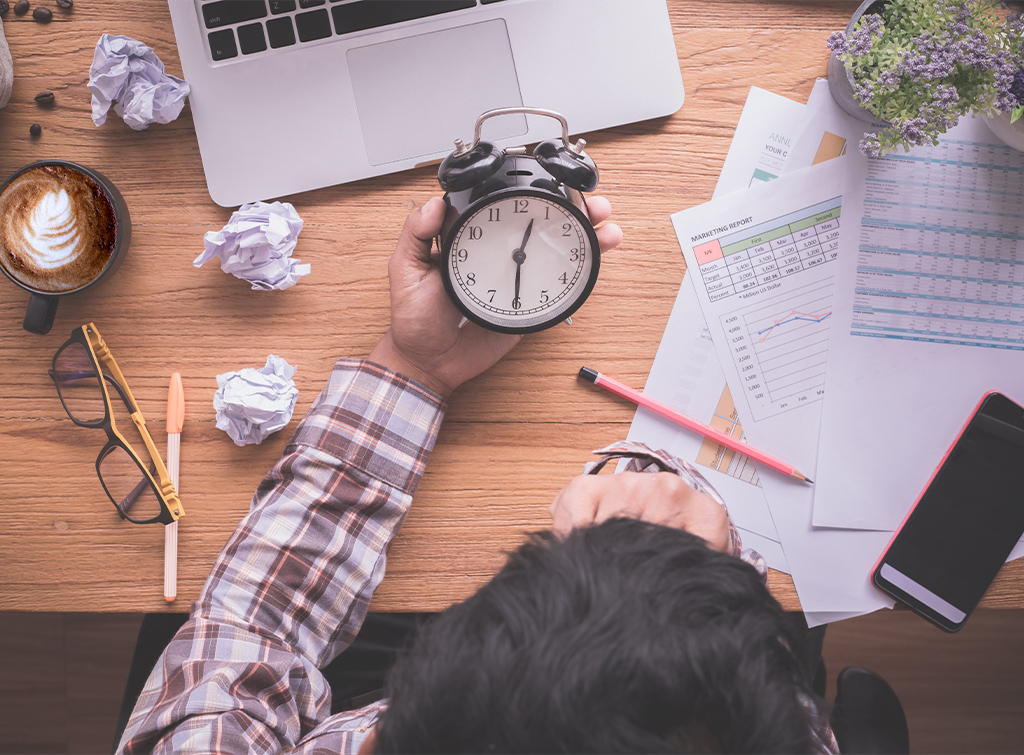 How do you deal with the clocks going back? For starters, do you check all your time-keeping apparatus to make sure they're reading the right hour?
Even though smartphones change automatically, there's always one clock in your house you forget to change, making you late for work or an appointment you've had in the diary for months. Don't be that person: put it in your diary to double check when you wake up on Sunday the 30th of October.
Aside from the potential lateness issues, the clocks going back signals colder and darker nights drawing in, which is often a trigger for S.A.D. (aka Seasonal Affective Disorder).
On top of this, there's the added fear of increased energy bills, which is especially stark this year due to the cost of living crisis. Many homeowners are worried about turning on the heating, and if you're one of them, you're not alone. Here are some good tips to help you save on energy and, therefore, your bills.
Keep reading for our top tips on getting you and your home ready to fight off the darkness.
Changes to make in your home before the clocks go back
Give your home a fresh lick of paint
Before the dark nights draw in, give your home a makeover with a fresh lick of paint.
Choose mood-calming colours like pastels and warm, earthy shades. A tranquil bedroom makeover or a deep sea bathroom theme might be all you need to keep calm and carry on through winter.
For the best finish, you'll certainly need the steady hands of professional painters and decorators. 
Create an indoor oasis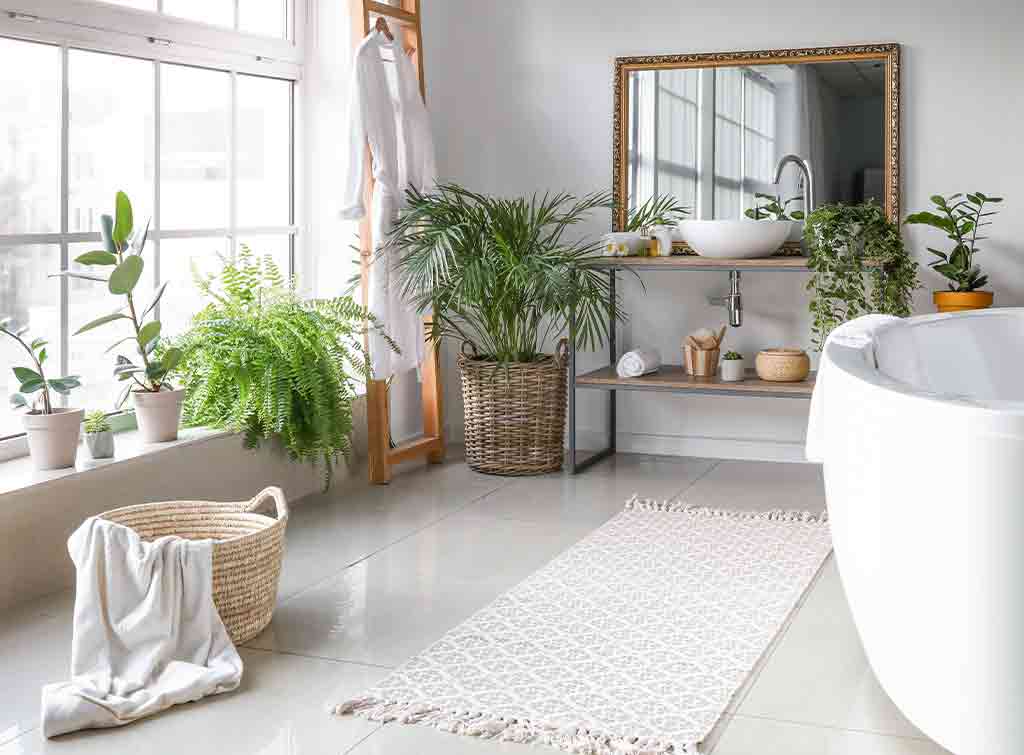 Plants are oxygen, and the more you nurture them, the more they nurture you.
By dotting a handful of houseplants around your home, you'll lift the space and create an air-purifying and mood-cleansing atmosphere. Plants make you happy. It's just a fact. So, why not find some places to install a fern, place a prayer plant, and hang a string of pearls? Better yet, buy a zen garden and play with it on a daily basis to boost your mood.
Hang new curtains, blinds or shutters
Everyone knows curtains, blinds and shutters dress a room. Not only are they decorative features, but they're also great for keeping out sound, harsh light, and pollutants. By refreshing your window dressings before winter, you'll be able to enjoy your new aesthetic during those drearier days.
Find out how to hang curtains here and how much they set you back here.
We always recommend getting them professionally installed to avoid mishaps like wonky poles or shoddy lengths.
If you have some money put aside, think about installing a roof lantern
Roof lanterns can be added to your existing roof and immediately let you enjoy more light during the day, chasing away those blues. However, even at night, they let you look up and gaze into the starry night sky. What's not to love? It's a win-win!
Read our cost guide for comprehensive information about how much they might set you back.
Rearrange your bedroom for a better night's sleep
You don't need to do a full refurbishment to make your bedroom the perfect sleepy hollow. Whether you want to make it bright and airy to combat the darkness or you want to embrace said darkness and go for a full-on moody aesthetic, changing up your bedroom to ensure maximum hibernation benefits is worth it.
Why not add a few plants, drape a throw, roll out a rug, invest in a new bed set, and hang up some string lights? Voila! Dreamland here you come.
Install energy-saving bulbs
LEDs are known to reduce the likelihood of headaches, and they save you money too. This is because they use 25% – 80% less energy than incandescent bulbs and last 3-25 times longer on average.
Replacing the bulbs in your house with LEDs can cost around £280. In a year, it can save you around £150.
For some other handy tips for saving energy and money, check out our simple home hacks guide.
Update your outside lighting too
It's not just your interiors that need updating. Before those chilly nights descend upon us – and to save you a job during a brisk November evening – make sure your outside security lights are working. Furthermore, why not make your front and back gardens attractive places to gaze into with some solar lights? Consider string or festoon varieties for an extra pick-me-up.
And don't forget your garage either. Make sure you don't have to rely on your headlights to find your way home; install some solar railing lights or recessed wall and patio LEDs.
Get smart with your heating to save on bills
Depending on the system you choose, the size of your home, and the way your household uses energy, it's hard to give an exact cost saving when it comes to installing smart heating units.
However, expect to save between 10-20% on your heating bills when using your smart heating system and its energy-saving settings correctly.
See the tradespeople we've checked and recommend for your job
Ideas to keep your spirits high
We may not be able to prevent you from feeling a little groggy after the clock change, but there are some methods you can try to help you feel better, both in your mind and body and around your home.
So, if you're finding it hard to focus, get up in the morning, and stave off feelings of irritability and sadness, consider the following steps:
Maximise your natural light with roof lanterns, open blinds or a light therapy lamp.
Increase your Vitamin D intake through morning and evening sun and supplements (RDA = 600IU).
Fill your diary with fun activities that make you happy.
Rearrange your home to make it as welcoming and comfortable as possible.
Schedule a bath or massage at least once a week.
Get plenty of sleep and exercise and eat plenty of healthy food.
Did you find this article useful? If so, there's plenty more where this came from. Read our blog for more helpful tips, how-tos and expert advice.