Your front garden is the first glimpse your guests or potential buyers have of your property. Whether it's spacious or bijou, many people underestimate the power of this space to create immediate impact, often at a modest budget.
Unlike your back garden, where you spend time relaxing, playing or hosting get-togethers, a well-maintained front garden will showcase your home, create a pleasing symmetry with the rest of the street and make the most of its kerb appeal.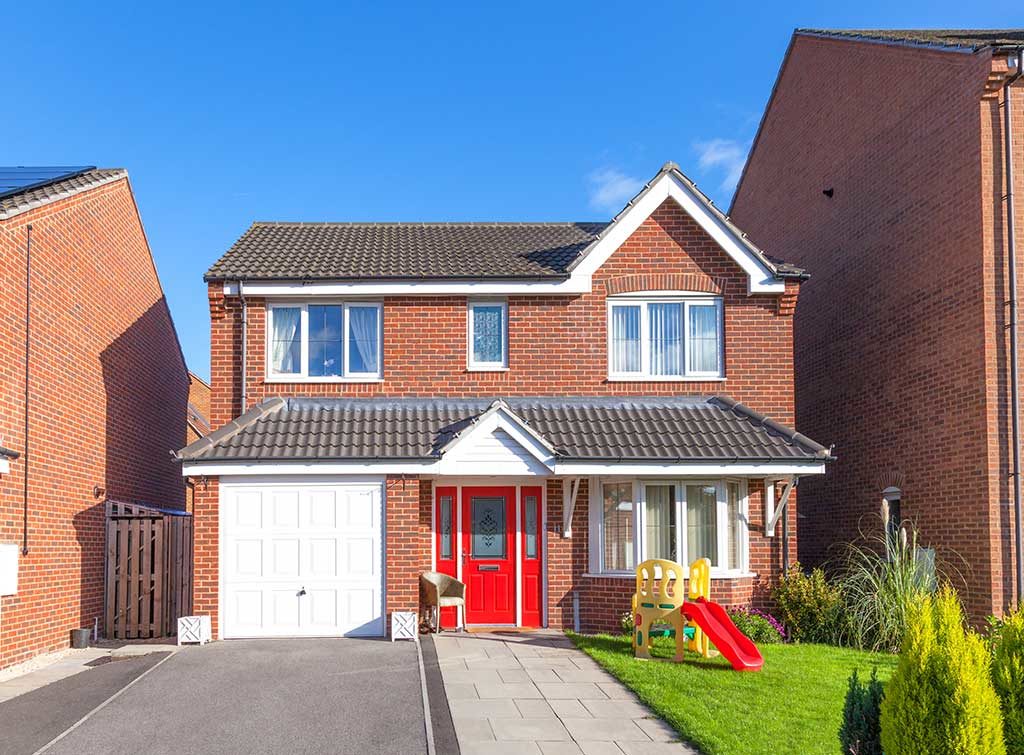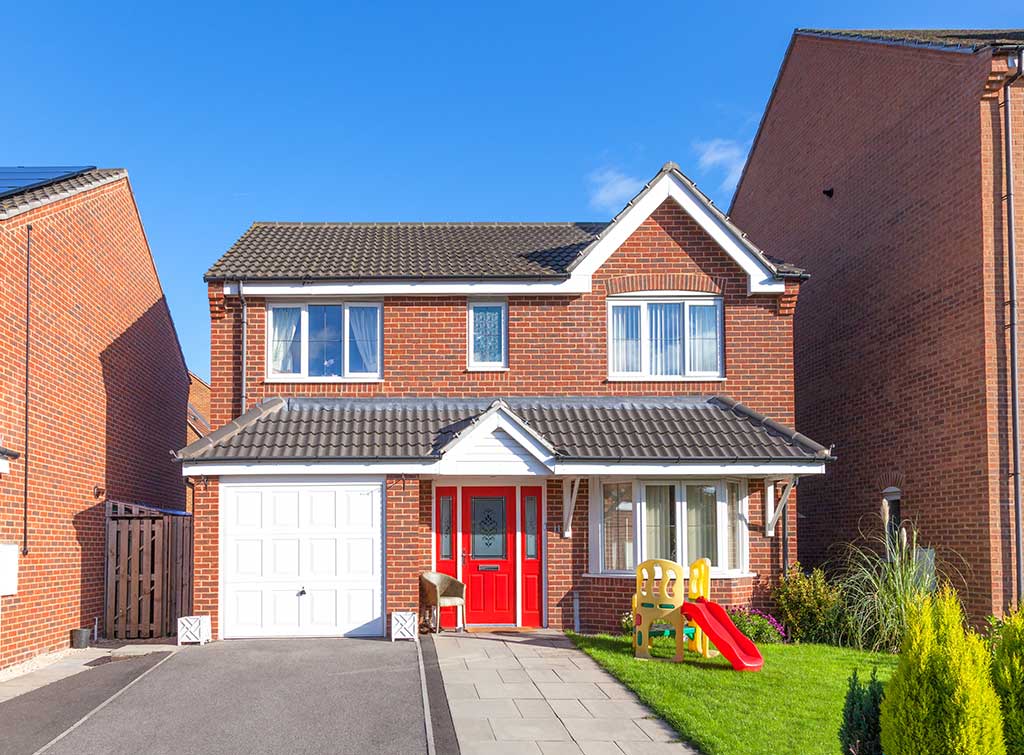 Research shows that the majority of buyers are unlikely to request a viewing of a house if the front of the property is poorly maintained, the impression being that if the outside is scruffy, the interior is likely to match it.
So while you can update this space for relatively low outlay, it can also bring huge benefits when you come to put your property on the market.
How much might it cost to makeover your front garden?
As with any home improvement ideas, prices will vary depending on what you would like to achieve.
Simply power-washing pathways, polishing house letters and repainting your front door will significantly enhance its appearance but be affordable, or even something you can do yourself. Going for restructuring improvements, such as re-panelling or even painting the outside of the house, will give a fresh look to the exterior but would be best left to a professional. You may even be looking to add a porch to the front of your house, improving the look of the front or even as a storage solution, each of these home improvements will vary in cost.
If you're looking to stick to changes to your garden, then you may wish to find out the typical cost of a gardener – we've written a guide on gardener costs.
Be sure to check with your local council if you plan to make any changes to your front garden. There may be guidance on paint colour along your street or restrictions on wall or fence height.
See the tradespeople we've checked and recommend for your job
Fitting in with the street scene
Your front garden is the perfect opportunity to convey the character of your house to the outside world. It's a good idea to keep it similar in tone to the rest of the street and the houses surrounding your property.
There are simple ways to upgrade your front garden so that it blends in with the street scene. Consider speaking to a trusted professional from Checkatrade to find creative ways of promoting its best features and minimising its less attractive ones or utilising them to your advantage.
See the tradespeople we've checked and recommend for your job
Keep things symmetrical
Keeping any garden features symmetrical and in line with your house can make a huge difference. Just a few carefully selected features can give your garden a sophisticated and expensive air at little cost.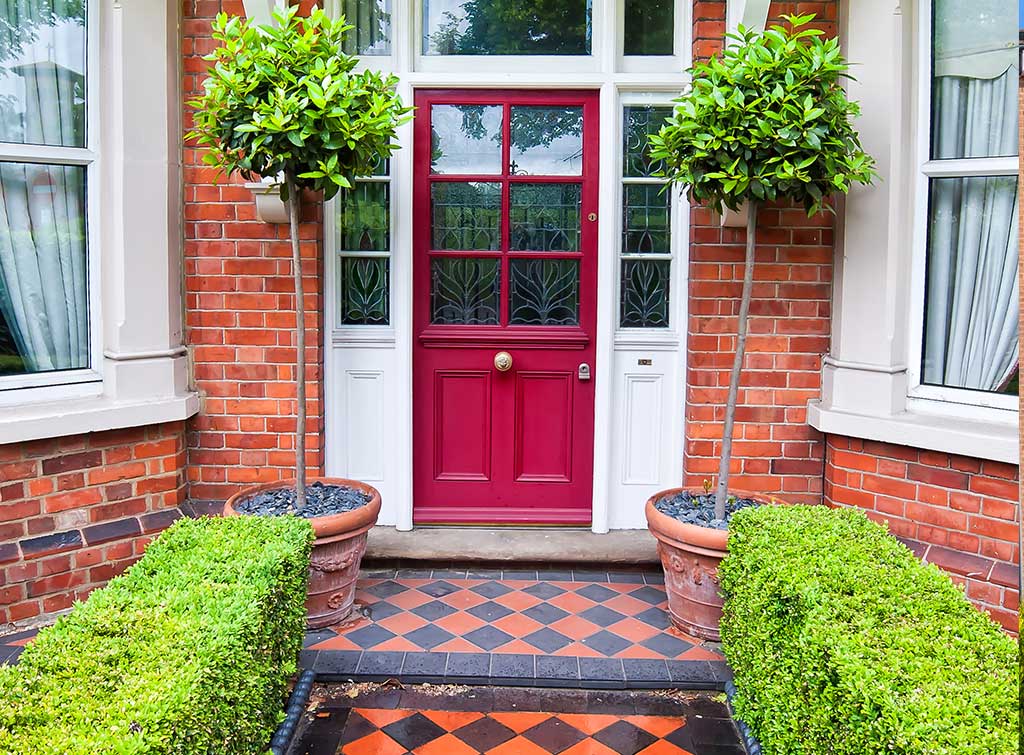 Your front garden serves a purpose – it must lead you, simply, to the front door and welcome you to the property. Make sure your path is clean and weeded to avoid ice build-up in the winter. If you are looking to sell the property, make sure the path is wide and level enough for prams and wheelchairs to make the house accessible for everybody and increase your chance of a sale.
Keep any flowerbed structures clean and well-defined and consider the option of choosing plants that keep their fullness year-round. While planting in the warmer months is likely to be abundant and lush, in the winter, your front garden will reveal its bare bones, and any imperfections or defective and untidy edging will become visible. Garden walls and fences can be improved, or made more attractive by training greenery up against them.
Don't let a lack of time stop your front garden transformation
As always, we understand that the majority of us are busy and preoccupied and so updating your front garden may seem like a tiring task. Especially as it is a space where you do not spend quality time in. However, as listed above, increasing kerb appeal has many outstanding benefits.
If you don't have the time to do the improvements, our trusted landscapers here at Checkatrade do.
See the tradespeople we've checked and recommend for your job
Simple front garden ideas
There are so many cost-effective changes you can make to create a welcoming and charming entrance to your home.
Check out the carousel below for some ideas and inspiration for your front garden.
Inspiration for your front garden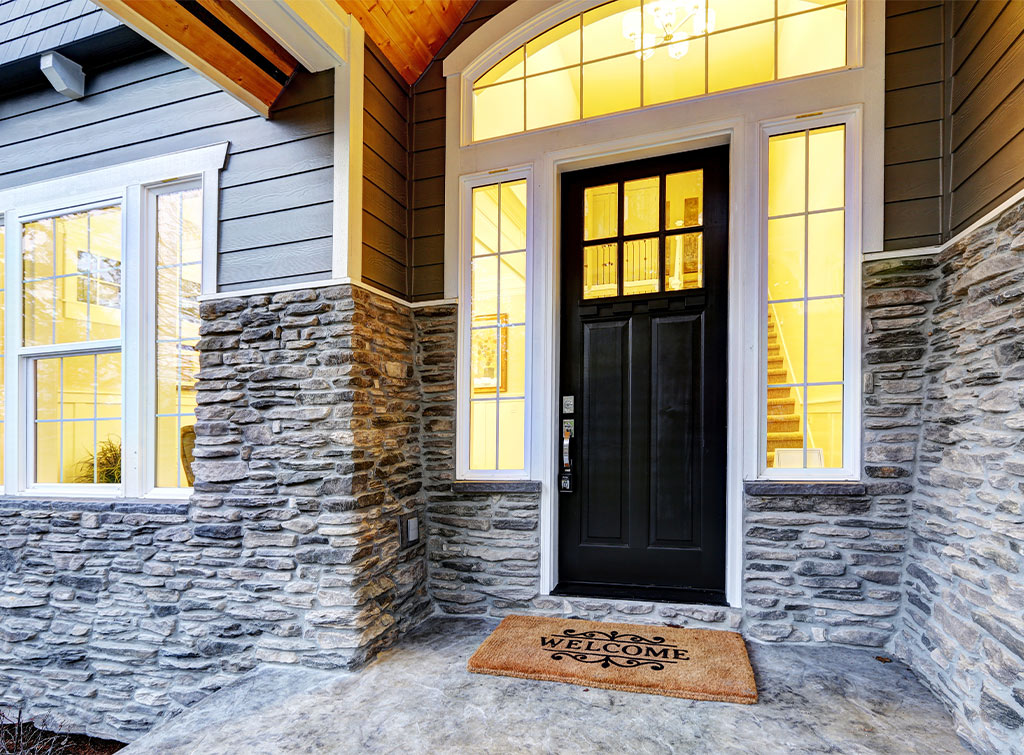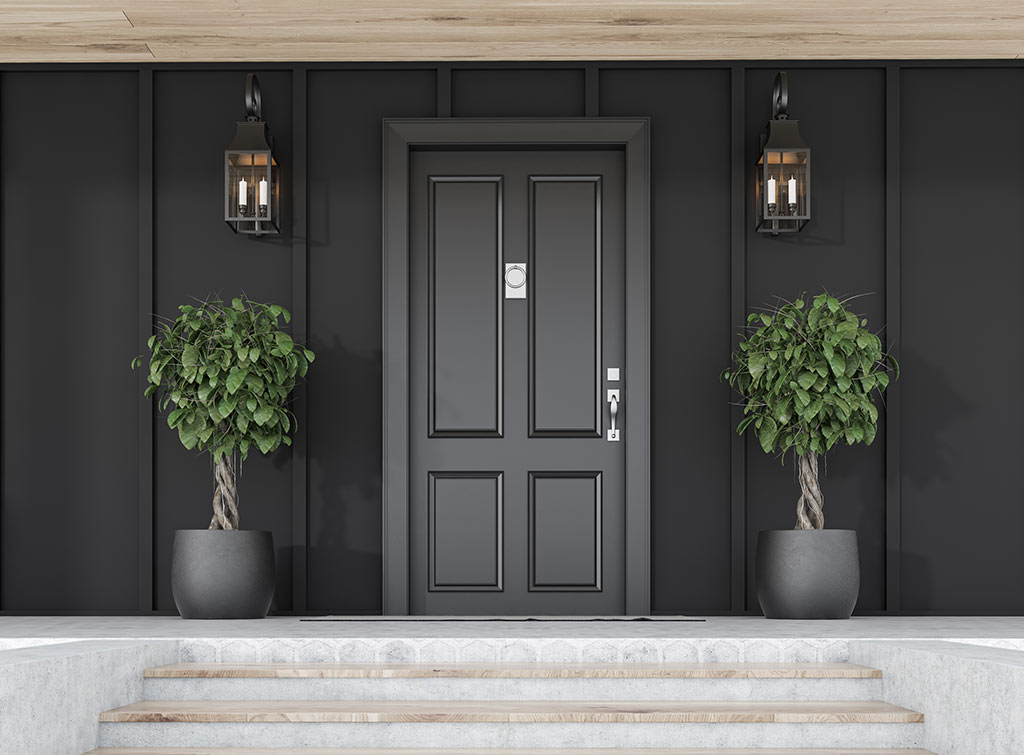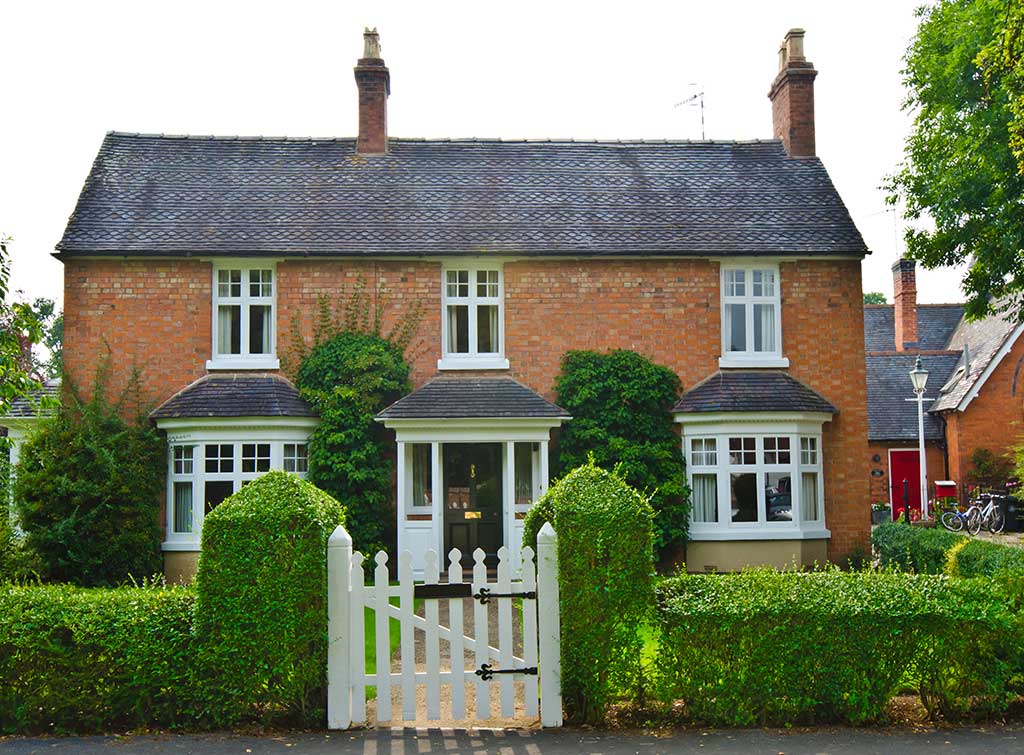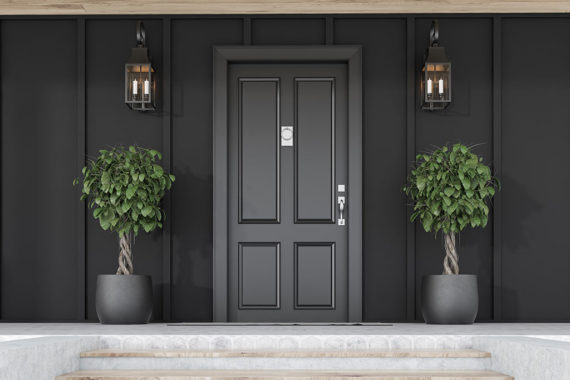 Stylish lighting
Well-placed good lighting can add a coziness and warmth to your home and also be very practical when arriving home in the darker months.
Here's the average cost to install exterior lighting.
Hide the bins
Hide them behind well-positioned greenery. Otherwise, invest in an outdoor bin cover that blends in with your home.
New hardware
Replace your tired doorknob, house numbers and letterbox to refresh the front garden and add consistency.
Gravel
It may not be your first thought, but as it crunches with each step, this feature adds a further level of security to your home.
Consider using a rake to redistribute the stones every now and then as they tend to travel over time.
Here's the cost of gravel.
See the tradespeople we've checked and recommend for your job
Tell us what you think
What others think of this article:
Need More Information?
Related posts