Open plan living has been around for a very long time – I remember my parents 'knocking through' back in the early 80s, making what was once the (small, dark) kitchen, the 'back room' and the 'front room' into one big open plan kitchen living room. It was astonishing to my 70's kid brain – the slightly pokey 1930s semi became an airy, well-lit living space for a large family.
And quite rightly the trend hasn't gone anywhere (of course it's not really a new thing at all – even Jane Austen talks about 'opening up the rooms' to allow for dancing after dinner; effectively opening double doors to create a larger open plan living space!). Separate rooms works for some people, but a lot of families appreciate the ability to mix their time – I'm guessing it's a natural progression of our busy, modern, multi-tasking lives. We don't want to be shut away in the kitchen as we cook – we want to be able to continue a conversation with guests or family as we do so or keep an eye on the homework being done or an ear on the TV.
It feels like you never see a home makeover show without them knocking through and creating an open plan kitchen living room. Whether it's DIY SOS (yes, I admit it, I always cry too) or the weirdly-addictive My Dream Home, a fresh new home renovation nearly always revolves around an open plan living space.
Let's say you're house hunting, and see two details for almost-identical properties on the same street. Both are a 1930s semi – but one is in the original configuration of two small rooms plus a kitchen on the back, and the other has had the downstairs converted into an open plan kitchen living room. No prizes for which one will be priced higher and sell faster. Open plan living is not just about contemporary design – it's such a practical layout for all ages and life stages. It's a sociable place for young Millennials, it's a perfect arrangement for young families, and older people find the ease of movement and lines of sight comforting and functional as health begins to deteriorate.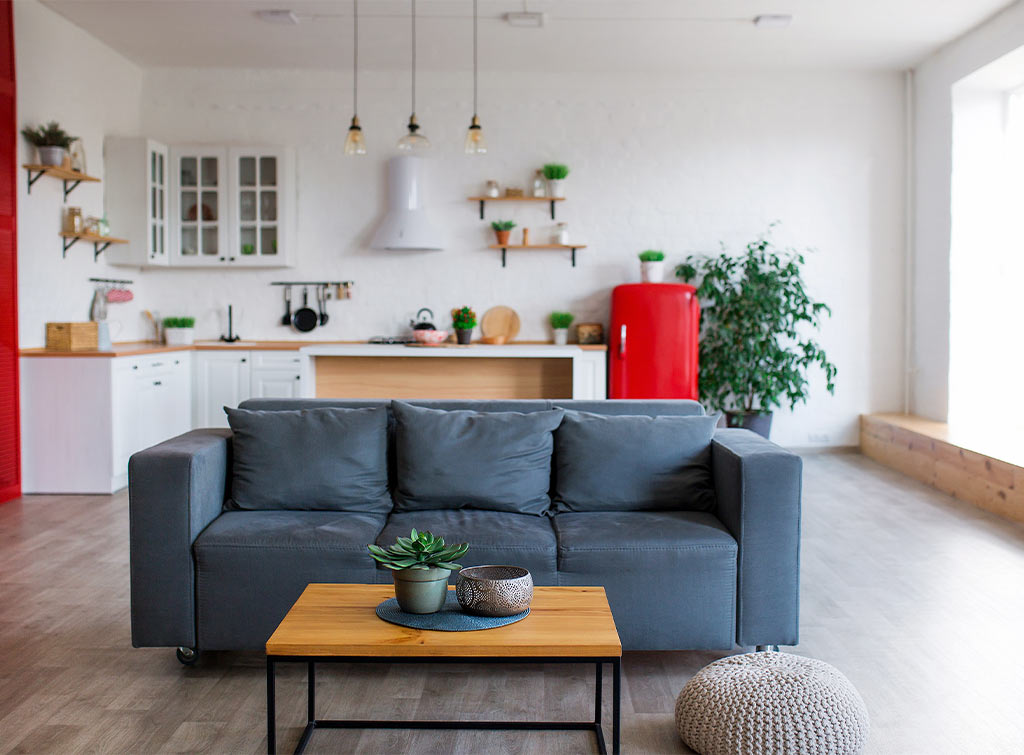 So what are the pros of open plan living?
The most obvious is that you spend more time as a family! If you're all divided between separate rooms, it's tricky to continue to communicate. But when you're all sharing one large space, you'll have the freedom for solo activities while still feeling connected and 'together'.
Get more light and more space in your home
It's one of those odd rules – if you take down an internal wall, you don't just gain an extra 20cm of space. It may just be an optical illusion, but opening up your existing living space into one big area will make you feel like your living space has become huge! Even a small open plan living room benefits from the optical illusion of more space when you take down internal walls. The light flows through from both ends, and we all know that a lighter, larger space simply feels nicer to live in.
Find a expert to make your home open plan
What are the cons of open plan living though?
There aren't many – but there are a few. If you're cooking something fragrant in the kitchen, your entire living space will smell of it. This can be ace if you're baking a cake of course, but not so great if you happen to be poaching kippers and the smell gets into your curtains.
Also, there's little privacy – if you're longing for a quiet 10 minutes, or trying to make an important phone call, then you may have to vacate the room as everyone else is around too, clattering about or chatting noisily (hello life-with-teens), along with the TV and whatever YouTube/Reddit meme/TikTok video they're playing.
There's also the temporary pain of the actual work
If you're creating an open plan living kitchen, then be prepared for the weeks of mess. It's not insurmountable, but you may need to get a little creative; friends of mine have variously opted to decamp upstairs (camping stove in the spare bedroom, and washing up in the bath), they've been invited for a long stay with the grandparents or have simply used their caravan on the drive (which is frankly genius).
Do I need planning permission or building regs for open plan living room?
Unless you live in a listed building, you don't need planning permission for an internal change. However, you will need to ensure you comply with the building regulations. It's good to remember that no matter how small the work on your house being done is if it's a structural change, then building regulations will apply even where planning permission isn't needed. If you're not sure, then simply call your local council's planning office, or use the Planning Portal to check. Of course, you do not need to get approval yourself if you use someone registered with a competent person scheme.
The biggest issue with open plan living tends to be fire risk – but if you're combining ground floor rooms (for an open plan living kitchen area, for example) which are not the fire exit for the first floor (your stairs are separate), then you should be fine.
How to make open plan living work
As with all Home Improvements, it's always best to work through lots of planning before you lift a finger to do anything practical. Think about how you want this space to work for you – are you looking to expand your useable kitchen space? Create a larger relaxation area? Use a clever layout to divide it into a small, snug 'quiet zone' along with a big sociable open plan kitchen dining area?
I usually suggest for any project that a good place to start is Pinterest. Make a general search like 'Open Plan Kitchen Living' and start pinning every room you like the look of. You'll quickly build a mood board, and it will soon be obvious the look and feel of the room you're aiming for.
Next job is to call in a professional. An experienced kitchen designer can help with solutions you may not even know about, along with design suggestions and ideas you haven't even considered. Use a trusted site like Checkatrade, which actually checks all its members, and then get at least three quotes for the work you want to be done. Don't forget to use your budget wisely – if you need to cut the costs, it's often better to tackle some of the less expert jobs yourself and pay for the right professional to do the structural work for you.
Open plan doesn't necessarily mean all-the-same
Just because you've opened up the light and space doesn't mean the end of rooms in your home. You don't need a dividing wall to create a different space – with some clever use of furniture, colour and texture it's not difficult to clearly mark out the soft, cosy, lazy areas alongside the hard, clean lines of a practical kitchen living space.
Physical dividers can be made from partitions, screens, bookcases, sofas, kitchen islands… and even if you keep the flow of the room entirely open, it's not difficult to 'zone up' a living space with the use of patterns and colours in your soft furnishings.
Tie the colour scheme together, and it'll work perfectly; the key is to pick one basic neutral tone to tie it all together and keep your accents in proportion. A soft grey might run through the whole new room, but be combined with clean whites in the kitchen, while working as a backdrop for vibrant geometric patterns on a rug and brightly coloured throws on your sofa, effectively creating two very different zones in your single living space.
Use your light!
One of the greatest things about open plan living is the increase in natural light. Traditionally laid out houses with individual rooms tend only to have one window – and those in towns especially can often feel dark and enclosed. Opening up to receive light from all possible angles makes an astonishing difference – and you need to be able to picture this effect in your planning stage. Make the most of that light! Include large windows and French doors where possible, use lighter flooring to reflect the light you get, and focus your designs around the light sources – the result will be a vibrant space which feels even larger.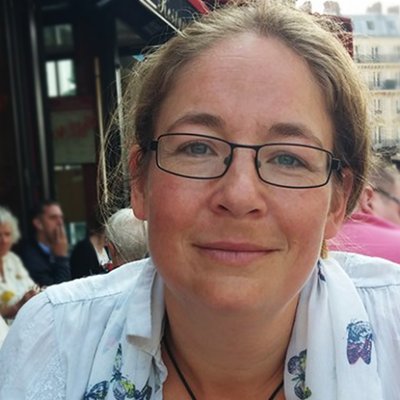 Guest writer who has one of the top 10 UK parent & kids lifestyle blogs. Laura shares her witty insights on all things to inspire your next home project.
Find a expert to make your home open plan
Tell us what you think
What others think of this cost guide:
Need More Information?
Related posts