Checkatrade myths, busted
We don't blow our own trumpet at Checkatrade. We leave it to the stats, our members and homeowners to do that for us. If you've ever asked yourself, 'Is Checkatrade any good?', read on to get your answer. It's time to put the record straight.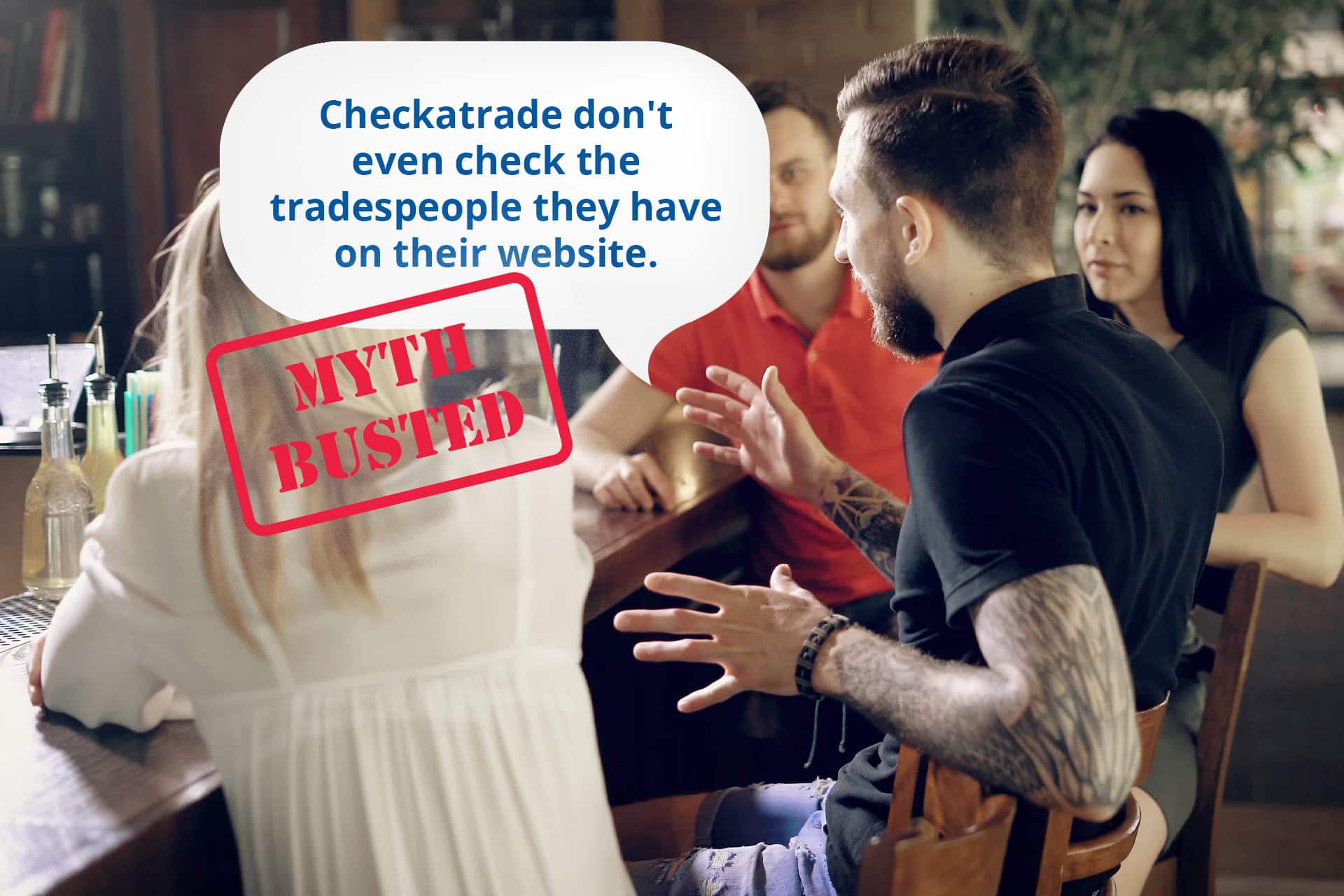 We get it. You have questions. So do we.
Ours are more along the lines of, what can we do for our customers and tradespeople? Are the colours 'cerulean' and 'sky-blue' one and the same? Does anyone really know how to screed a floor?
You're not reading this article for answers to life's big questions. You want to know if we – Checkatrade – are any good.
And although we're confident the answer is yes, we understand you might need a little more convincing.
Read on for the answers to our more infamous questions. It's not our answers, but answers from facts, stats, and honest feedback.
Is Checkatrade any good?
There are two answers here – we need an answer for people looking to hire quality tradespeople and tradespeople themselves looking to keep themselves busy with regular work.
Either way, the answer is yes and yes.
Where else can you go on the internet to find a tradesperson who's been checked to see if they're the real deal, reviewed by their customers, and then checked again by us? Nowhere.
Why Checkatrade is good for homeowners
Members across the UK
If you're a homeowner, it might comfort you to know there are over 44,000 tradespeople on our website.
The best of the best trades pass our checks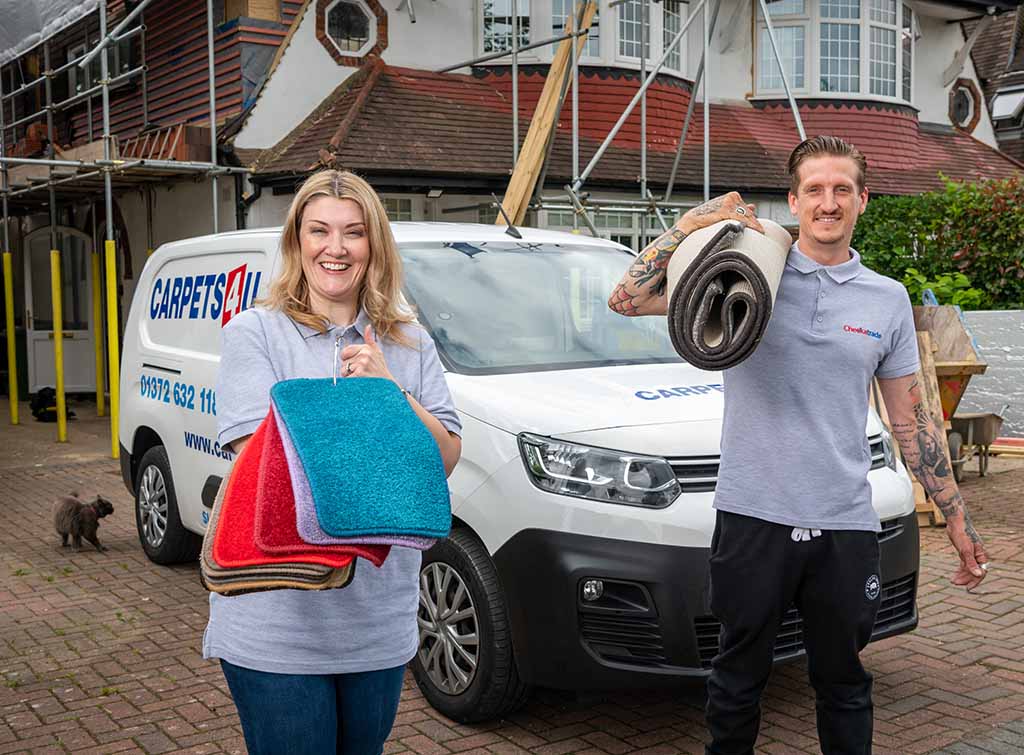 You'll love this too – each member has to pass our checks to become Checkatrade members.
Only the tradespeople who are the real deal pass our checks!
Our checks don't stop there
Our tradespeople are then reviewed by their customers, whose reviews are then checked by us to make sure they're legitimate (we don't do fakers on our platform).
We're so confident in our members, we guarantee their work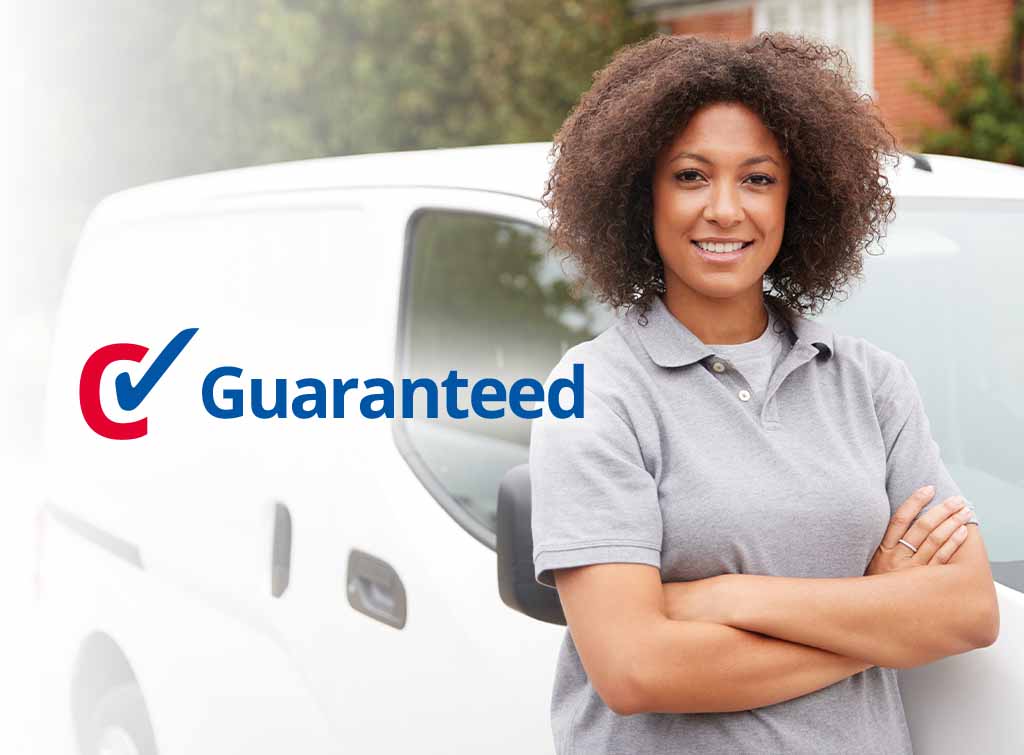 On the off chance a job doesn't quite go to plan, we'll help make it right with the Checkatrade guarantee.
The guarantee is a backup. We'd always expect you to try and resolve things on your side first, but if you can't, we'll step in to help make things right (T&Cs apply).
Also, for extra peace of mind, each job is guaranteed by £1,000 for up to 12 months.
Why Checkatrade is good for the entrepreneurial tradesperson
We like to think our platform offers our tradespeople an opportunity to grow their business. And that's exactly what Checkatrade members Ali, Elaine, and Lee think too.
'I wanted greater exposure online. I know [Checkatrade is] the place most people go when looking for a tradesperson to help them.' Thanks for your kind words, Ali.
'I started out as a self-employed cleaner. Now we are a limited company with 16 staff.' Great work, Elaine, glad we could help.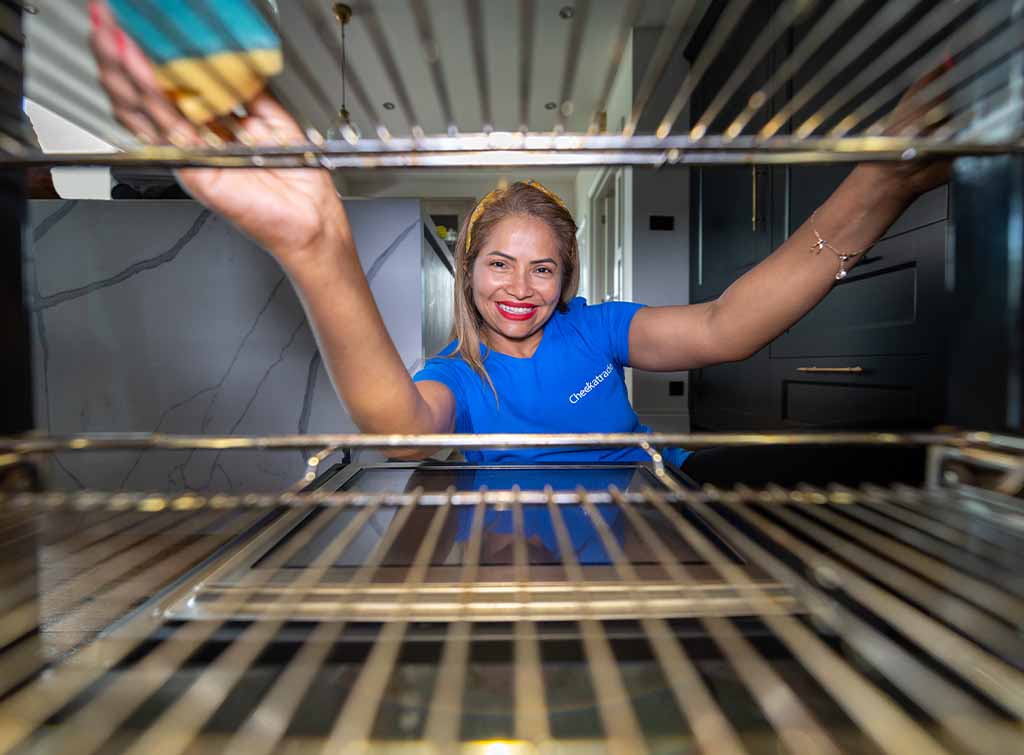 Lee told us that he went from 'a small two gang team undertaking small repairs' to 'operating a fleet of 5 vehicles, 10 people out on-site, 2 people in the office, a full-time surveyor, and a Managing Director.' That is some serious growth there Lee, nice one!
Get to know our members
Make sure to read Ali's, Elaine's, and Lee's stories.
Are Checkatrade tradespeople (members) actually checked?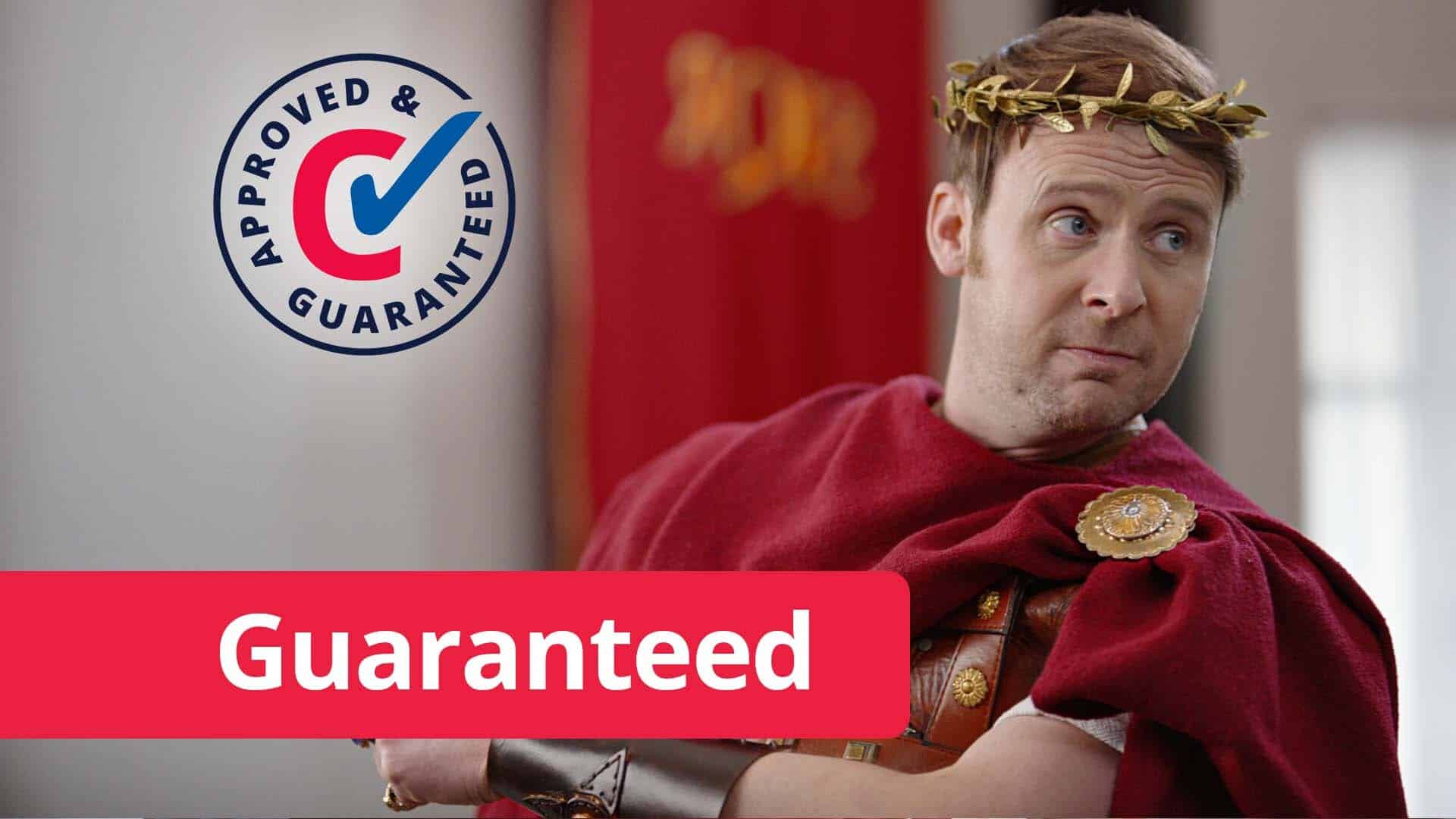 Why do you think we have a vetting team? What do you think they do all day, sip tea?
Our experienced vetting team carries out background checks on any business wanting to join Checkatrade.
Before a member profile goes live, the tradesperson has to complete up to 12 checks, which includes professional qualifications, insurance, ID, and a credit check.
If a tradesperson passes those checks, they're added to our site to take on projects and receive reviews from their customers. If they don't pass, we politely send them on their way.
The checking doesn't stop there
Once a member starts getting customer reviews, our team checks the reviews for legitimacy. Consequently, there's never any doubt about the quality of a tradesperson's work.
In short, we're always keeping close tabs on our members to make sure they're consistently providing a quality service.
What does Checkatrade check?
Some of the key checks our members need to pass are:
References checks
Proof of qualifications & insurance
Identity and the right to work in the UK
A credit check
We make the process as thorough as possible, leaving no stone unturned. As a result, both the tradesperson and their potential customers are protected.
If you're looking to join and you want to be prepared, here's what you'll need handy.
Are Checkatrade reviews genuine?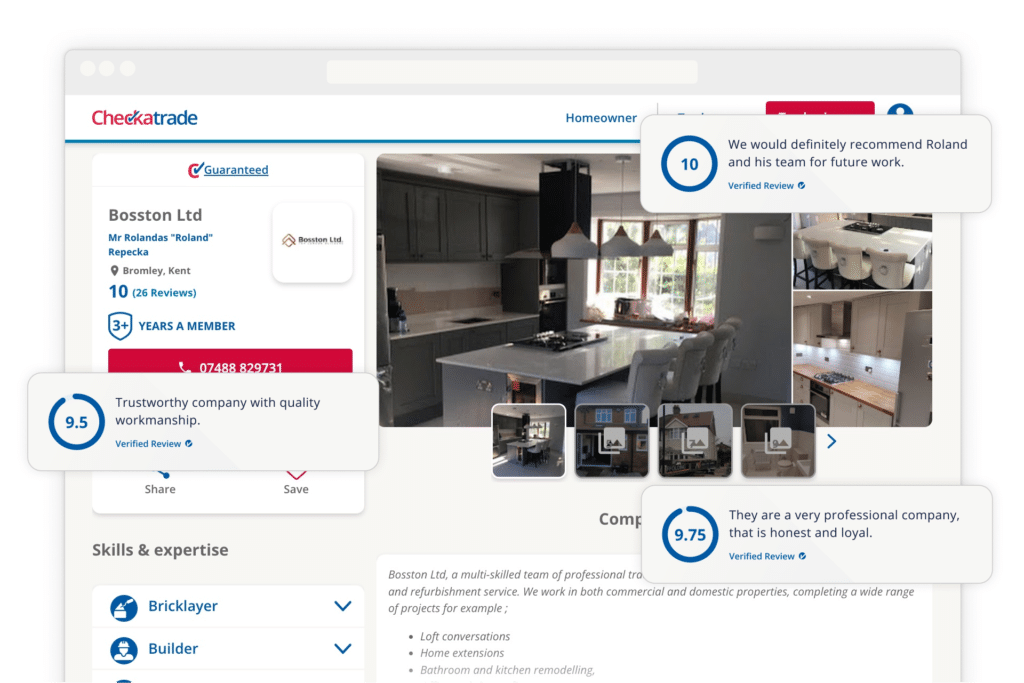 As mentioned, we check all the reviews our tradespeople receive from customers to make sure they're genuine. Any that arouse suspicion aren't shown until we're able to confirm their validity.
If our investigation shows the review isn't real, we'll remove it and sanction the tradesperson responsible.
When a tradesperson is approved and added to our site, they agree to adhere to the Checkatrade Standard, which is a code of excellent conduct. Fake reviews breach that agreement.
Does Checkatrade actually guarantee its tradespeople's work?
We have unwavering confidence in our tradespeople. This isn't only down to the checks we carry out, which means we trust our tradespeople to do a great job to the best of their ability, but because we know they understand their reputation matters.
We trust our members enough to guarantee their work for up to 12 months (T&Cs apply). Our guarantee is a backup plan. It's for the rare time that if something goes wrong with a job and the homeowner and tradesperson can't sort it out between themselves, we'll step in.
We encourage people to read more about the guarantee and see for themselves how it benefits our customers.
Is Checkatrade the best trade directory in the UK?
Yes, it is.
Are we biased? Of course! But is it true? Absolutely.
As previously mentioned, we don't like to blow our own trumpet, but we will on this occasion because we know our tick stands for quality.
Checkatrade is the most well-known sign of quality in the trade industry.* It's what the people told us! We didn't make up the stats. They just happened to benefit us and recognise all our hard work.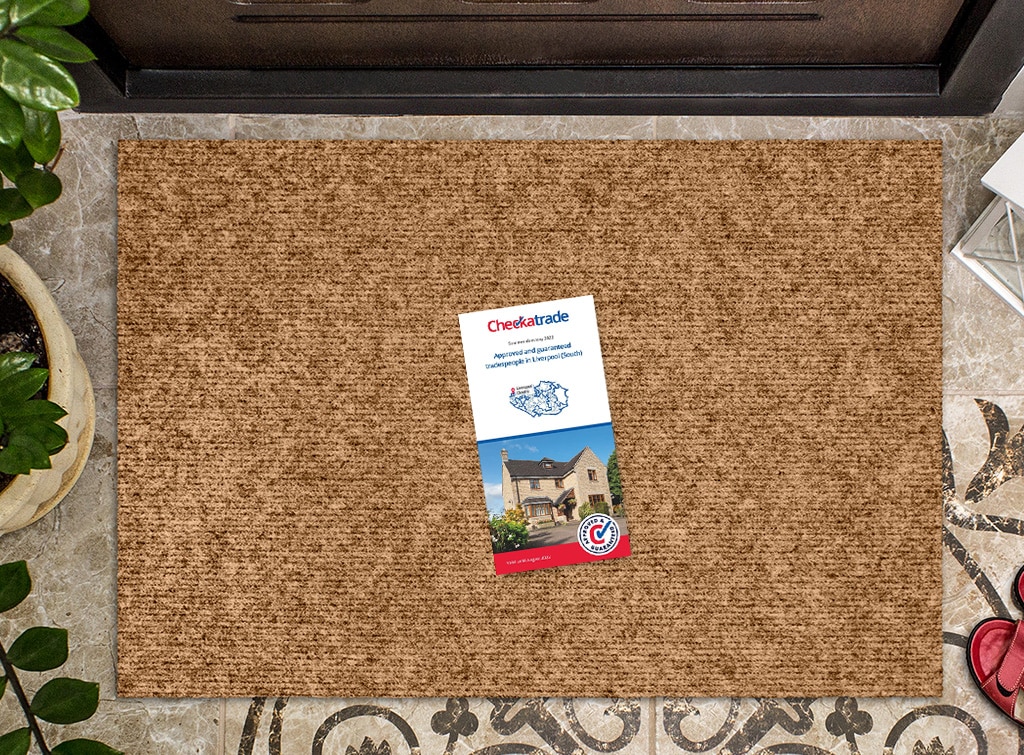 Did you find out something new today?
We hope we've managed to bust some myths, reassure potential customers, and silence any naysayers.
Feel free to peruse our FAQs if you have any questions we haven't managed to answer.
You can also call us if you fancy a chat about anything we've discussed here.
If you enjoyed this content, check out our blog for more answers to life's big questions.
*Deep Blue Thinking 2021 Trade Perception Survey