Customer refusing to pay for work done? Know your rights
Most customers are happy to pay a fair day's wage for a fair day's work. But there are a few bad apples who'll look to delay payment, or even worse, try and avoid it altogether. Here's what you need to know about getting paid on time and what to do if it's starting to become a problem.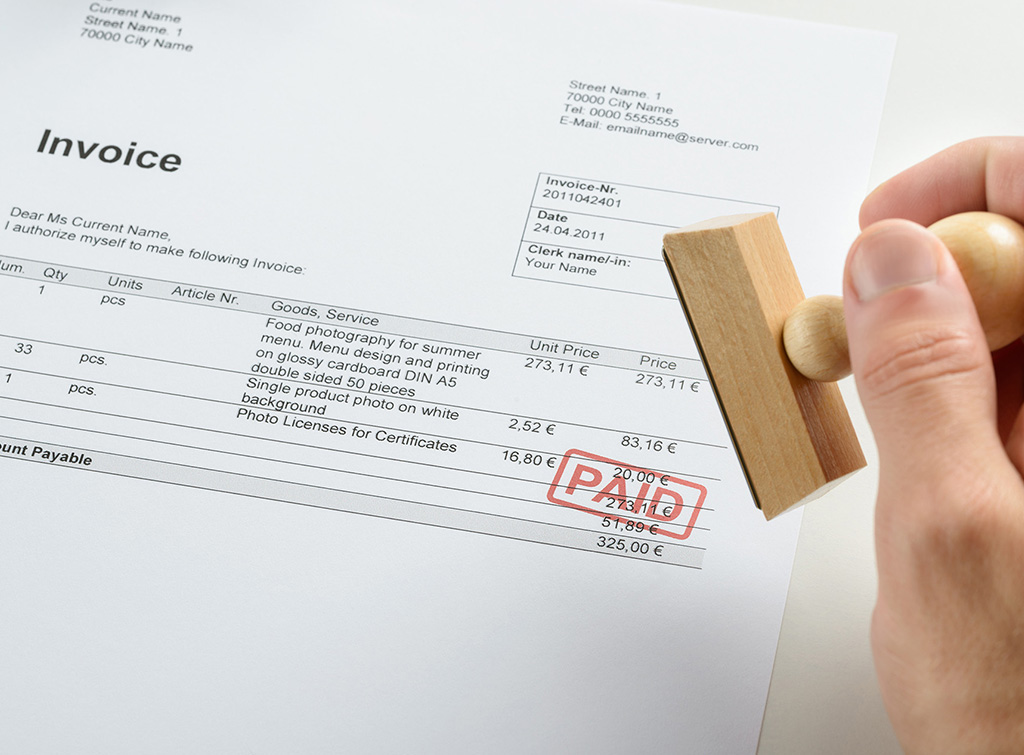 Dealing with the professional non-payer
The 'professional non-payer' is an unfortunate truth in the world of trade, and it's crippling for small businesses. Here are tips on how to deal with those who decide not to pay your invoice for your good work.
The scenario of a professional non-payer goes a little something like this:
A tradesperson agrees to carry out some work for a client.
They go in, do a great job and no issues are raised.
The tradesperson sends over an invoice.
Instead of seeing money in their bank, the customer gives a list of reasons why they are unhappy with the result.
They refuse to pay and the payment falls into dispute.
For small businesses who rely on being paid on time and have to budget their cash flow, the consequences of a professional non-payer can be devastating.
But not all is lost – there are several steps you can take to protect yourself and limit the likelihood of a spurious complaint.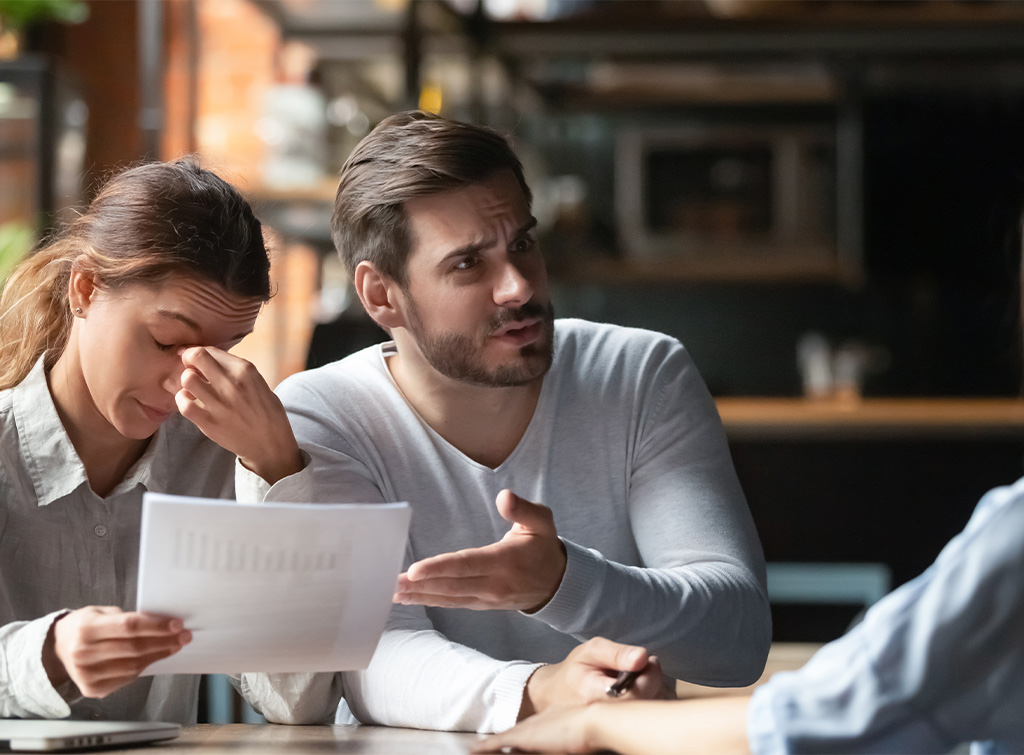 Avoid difficult clients
This is easier said than done.
Prevention is better than cure. Instead of falling into messy disputes or legal proceedings, try to do some research on any potential client so you know who you're dealing with.
Google and LinkedIn are excellent tools for researching people or businesses online. You can then see if they've made complaints about other businesses before or had any complaints made about them in the past.
If they have, consider whether the issues raised sound fair or whether the complaints seem unwarranted.
This step isn't always possible, and turning down clients seems counter-intuitive when you're running a business.
However, considering the potential harm they cause in the long-run, it might be better to weigh up your options before you agree to a job.
Clarify your invoice payment terms
Contracts are essential. They protect you from pricey legal disputes and also deter professional non-payers from submitting a false claim.
Be sure to have the following in place before you start any work:
Robust and counter-signed terms and conditions
A preferred payment method
An agreed payment schedule
The entire scope of work outlined
Agreed deadlines
A late payment policy
To maintain your cash flow, building in payment terms such as deposits or an upfront fee, e.g., half in advance and half on completion is beneficial. It also means that if disputes do arise, your cash flow doesn't take a significant hit.
Take before and after photos of your work
Before and after photos are not only great for your portfolio, they protect you from any false claims made about the quality or finish of the work you've completed.
Be sure to take a range of both detail-orientated and wide-angled photographs. This builds a complete picture of the finished results and helps your credibility if things take a turn for the worst and you end up in court.
Check the client is happy
Whenever you finish a job, maintain good practice by asking your clients if they're happy with your work. Be sure to ask them whether they'd like anything checking or refining.
By stressing how their satisfaction is important to you and you're more than happy to fix or resolve any issues, you limit the likelihood of a complaint.
We have a Checkatrade Standard that helps shape engagement with customers that limits or reduces bad experiences with non-payers. Use it as a checklist before you start any work and try to embody its principles. That way, you've started your client relationship on the best possible footing.
Even so, a 'professional' non-payer is less likely to admit to being dissatisfied, which is why – for your own peace of mind if nothing else – it's good to check and note their comments with a time and date.
We also have a complaints article consumers can refer to if they're unhappy with your work or think you've broken the rules. It's there to protect both you and the customer, so familiarising yourself with its contents might save you a headache further down the line.
Invoice as soon as possible
Too many small businesses are laid back about invoicing. It's important to submit invoices at the earliest possible opportunity instead of giving a customer an easy excuse to delay settlement.
That could mean filing before work is completed, especially if you have invested money in a project and payment terms are 30 days or more.
Always accompany an early invoice with an explanation that reassures the customer
You could say:
"I'm popping this over while I remember,"
"I'm doing the company accounts and wanted to ensure you got this on time"
"I just wanted you to have this in the system, no need to settle early"
Many organisations have arbitrary payment schedules, meaning that if you write 30 days on your invoice, payment will arrive in 30 days regardless whether it is submitted early or six months late. Handing an invoice in early means the ball is in their court, not yours.
To learn more about this topic, read a snippet of the free Accelerate! eBook here.
Or download – for free – the whole eBook here.
Approach non-payers with caution
Your time is money. We get it. And not being paid for the effort you've put in is infuriating. However, it's easy to get frustrated and lose your high ground if you don't approach a non-payer with caution.
Avoid making any accusations yourself and remain as calm as possible in your dealings with them. This not only sets you apart as a professional, but also discredits those who are attempting to undermine you.
Create a paper trail
In the first instance, send a chase email for any non-payment. Remind them of your late payment terms and see what they come back with.
If the invoice is disputed, then follow up to ask for further clarification on what the non-payer is specifically unhappy with.
Request photos of the work they're disputing so you can see them for yourself, then check for discrepancies by comparing them with your own before and after pictures.
Once you're aware of everything the non-payer believes withholding your payment warrants, take some time before you reply with your disagreement or counterclaim.
Polite but firm correspondence is recommended. State your terms clearly and outline some potential resolutions, such as fixing a mistake or checking a fault.
If that fails, it's time to consider going down the legal route.
What if the customer has a complaint?
If your customer is withholding payment because they're not happy with the work, try and keep things civil whilst you come to an agreement.
By law, customers can only withhold a 'reasonable' amount of payment on a job. For example, if a customer is unhappy with the installation of a single plug socket on a full kitchen refurb then they can only withhold the amount required to fix that issue.
Consumers are often advised to find alternative quotes to fix the problem and then try and negotiate with the tradesperson to either deduct it from their invoice or rectify it themselves. At this stage, it's really up to you whether you continue to make the case, or find a way to finish the job to their satisfaction.
Ultimately time is money and you might find that the time you spend working through any issues or taking legal action is more costly than doing the work. Fighting the matter through the courts can end up becoming very expensive.
So, if the customer does actually have a point it'll only end up costing you more in the long run.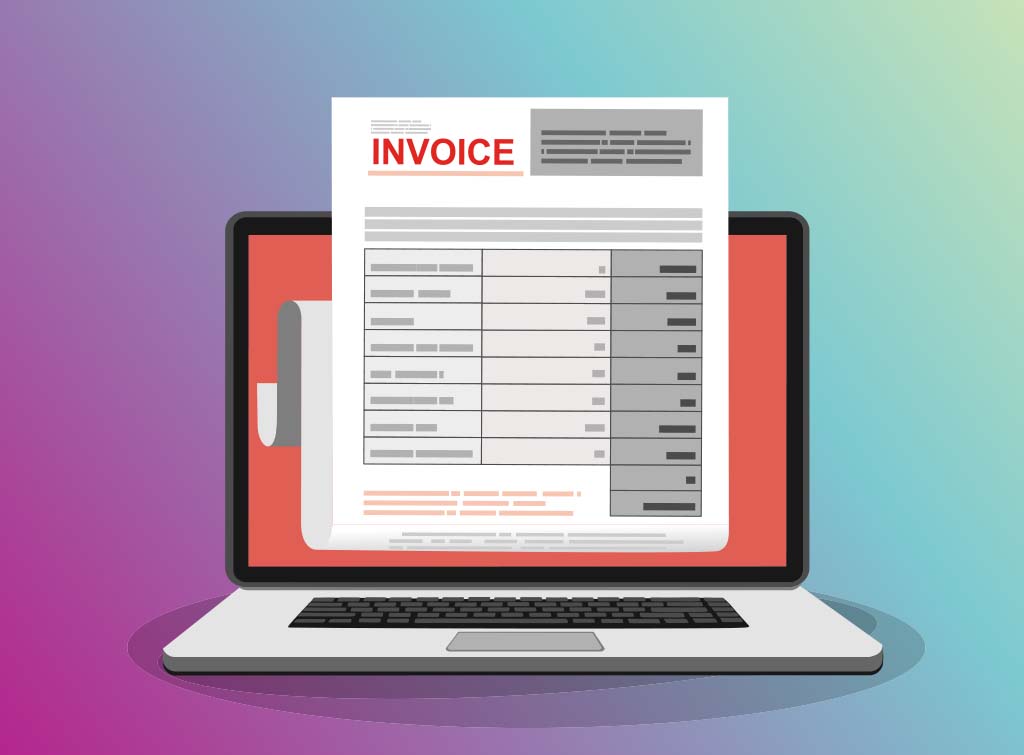 How can I protect myself against customer non payment?
Use the job sign off form – available in the Checkatrade member's area
We offer a number of useful trading standards documents in our member's area, including:
A job sign-off form for customers to sign after the work is complete
Guidance on reviews
And more
The downloadable forms are available to all members and provide guidance on managing the relationship between yourself and your customer.
What to do if you're currently chasing clients to pay
It may seem obvious but when chasing for payment stay calm, or you may find yourself on the wrong side of the law. Persistent or aggressive chasing could be perceived as harassment.
You have every right to chase customers for payment but try to keep calls to during office hours and leave time between calls. You could also look into issuing a statutory payment demand as a formal notice before taking more serious action.
Dealing with late payments and unpaid invoices with help from Crunch
One of the most uncomfortable parts of being self-employed is dealing with customers and clients that fail to pay you on time. On one hand, you need to make sure you get paid promptly for your work, but on the other, you want to keep things civil and not antagonise a client who may want to use your services again in the future.
Handling late payments is a delicate business, but at Crunch, we've been helping people navigate this minefield for over 10 years. We've also seen our fair share of ludicrous late payment excuses – so many, in fact, we even made a game out of it.
In our previous Checkatrade article 'How to manage your cashflow', we outlined contract terms and conditions that can help prevent an invoice going unpaid, but if push comes to shove, how do you go about dealing with a client who isn't playing ball?
How to chase an unpaid invoice
If your client fails to meet your agreed payment deadline, your first port of call should always be a polite and casual payment reminder email. Consider drafting an email template and sending a reminder as standard to every client on their payment deadline day. Keep it light, though – your client may have genuinely made an honest mistake. We have some free Late Payment Reminder letter templates available to download on our website.
If your initial chaser email bears no fruit, the next stage is a call to your client or their accounts department. Just remember to keep it gentle and polite, as you did with your first email.
If these initial reminders don't work, it's time to make things a little more formal. Write an email, or a letter if you prefer, explaining that if your invoice isn't paid within a certain number of days, you'll charge them statutory interest (which at the time of writing sits at 8%) and the Bank of England base-rate for business-to-business transactions (which, again, at the time of writing, is set at 0.75%). You can check out the interest you can charge on late payments in our article.
Debt collection and legal support
By now, you should have received your overdue payment, but there are still available options if things still haven't been resolved. You could decide to use a debt collection agency, such as Crunch Collections. . They don't have any special powers to force your clients into paying, but they will do all the unpleasant chasing, emailing, and calling on your behalf. Usually, they just charge a percentage cut of the value of your unpaid invoice when they're successful.
All good debt collection companies will always act to preserve the working relationship between you and your client and handle the situation amicably. Check out our Crunch Collections case study article to see how we helped Matilde deal with a late paying client.
You have a few legal options at your disposal as well if things get really problematic. Employing the service of a solicitors firm that specialises in debt recovery may prove a little costly, but they're available should you need them.
You could also consider going through Money Claim Online. All you need to do to is register for a UK Government Gateway account and complete a claims court form, which usually takes about half an hour. Your client will then receive a letter from the court ordering them to pay you. If they fail to, the court will register a County Court Judgement (CCJ) against them, which stays applied to their company for six years, and essentially acts like a black mark against their credit score. This doesn't guarantee you'll finally receive your payment, and it will almost certainly ruin your relationship with them, but it's an option all the same.
Don't forget that if you're looking for help with your accounts, Crunch offers a complete accountancy service with unlimited support for limited companies and sole traders. We can also help you if you need to manage Construction Industry Scheme (CIS) filing and payments.
Thanks to our exclusive partnership with Checkatrade, you can enjoy a 10% discount on our Crunch limited company packages and a £5 discount on our sole trader packages for the first year! Log into your Checkatrade account to get your discount code.
You can find us @TeamCrunch on Twitter, and on Facebook! You can also join our free self-employed community, Crunch Chorus, or join our Crunch Chorus Facebook group.
Small claims court is an option
It's the option that nobody wants to take, but if all else fails then the final resort is to take the matter to the Small Claims Court.
You can start the process by obtaining a claims form from your local court, or by downloading a form from the HMRC website.
Once completed, take two copies to your nearest court and they'll assess the claim and serve the defendant by post.
The legal options on offer to you will depend on how big your claim is:
Small Claims Track for claims under £5,000
Fast Track for claims between £5,000 and £15,000
Multi-Track for claims over £15,000
If the amount is relatively small then it's also possible to use the Money Claim Online service, which can be a convenient alternative to going to court.
Getting paid is the best part of any job, but it's important that it happens on time. Late payments can lead to big issues and shouldn't be tolerated. By following the guidance set out in this article, you can start to better manage the problem and stand the best chance of getting paid everything you're owed.