How much do landscapers earn?
Landscape gardeners have never been more popular in the UK, with a noticeable boom in the number of homeowners looking for landscaping services in recent years. But how much do landscapers earn?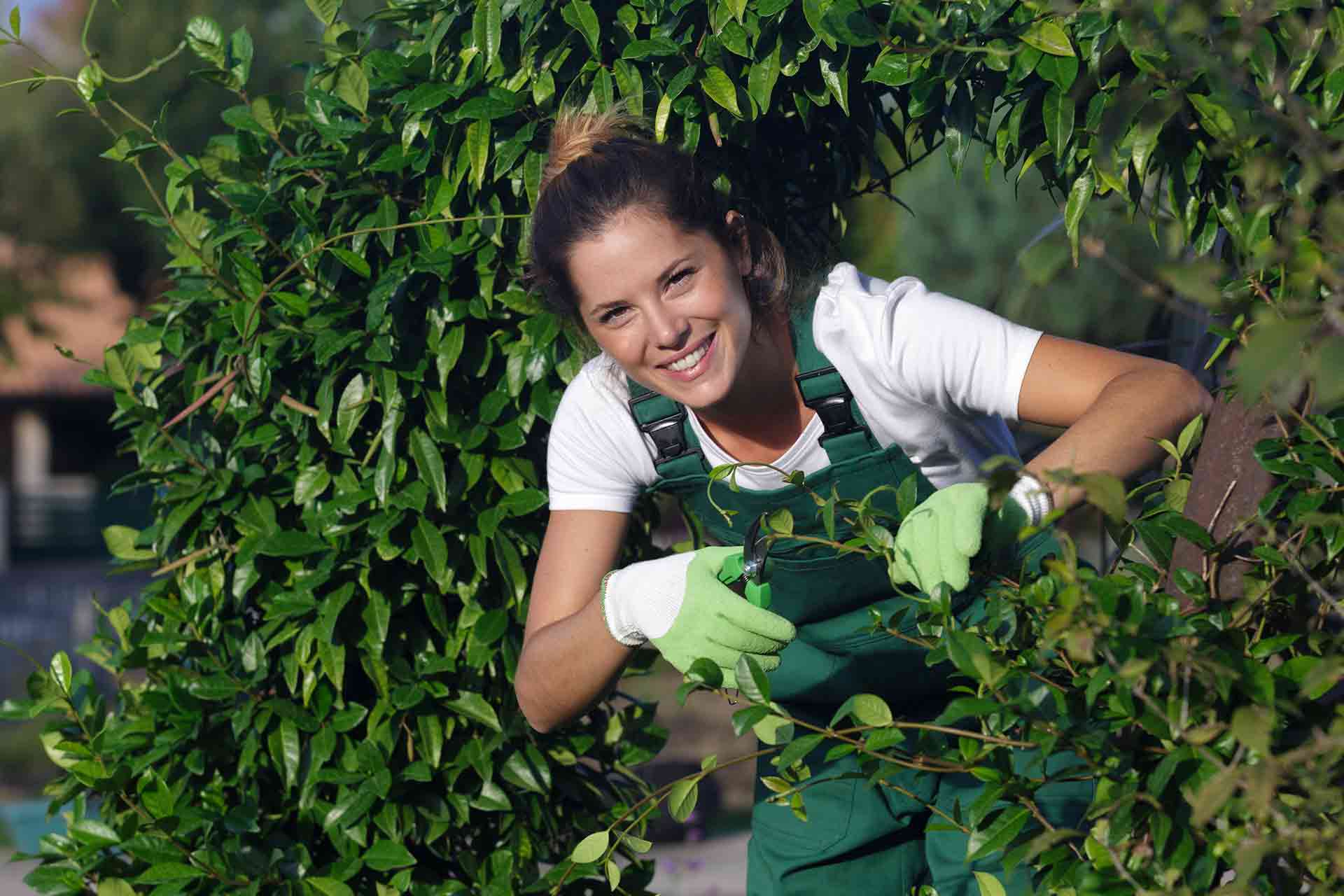 Whether you're starting out as an apprentice landscaper, thinking about becoming a self-employed landscape gardener or you're looking to hire a team of landscapers, this guide is for you.
In this guide we look at how much landscapers earn in the UK, average landscape company revenue, and what kind of lawn care business profits you might expect to generate.
How much do landscapers earn in the UK?
The average yearly earnings of a landscaper in the UK can range from around £11,340 for an apprentice landscaper, to up to £72,000 for a landscaping business owner.
The exact amount you can expect to earn as a landscape gardener will depend on a number of factors, including your:
Level of experience
Skills
Qualifications
Type of landscaping work you do
Location
If you decide to start your own landscaping business, whether that's as a sole trader or a limited business, then you can potentially earn a lot more.
How much does a landscaper make a year?
Here are some average salaries for how much landscapers make a year in the UK:
Apprentice landscaper – £11,340 (£11,100 take home)
Newly qualified landscaper – £16,200 (£14,600 take home)
Employed landscaper – £24,300 (£20,100 take home)
Sole trader landscaper – £63,000 (£46,200 take home)
Landscaping business owner – £72,000 (£51,400 take home)
How much do landscapers earn per month?
Based on the landscaper salaries listed above, here are the average figures (after tax) for how much money a landscape gardener makes per month in the UK:
Apprentice – £925 per month
Newly qualified – £1,216 per month
Employed – £1,675 per month
Sole trader – £3,850 per month
Business owner (Ltd company) – £4,283 per month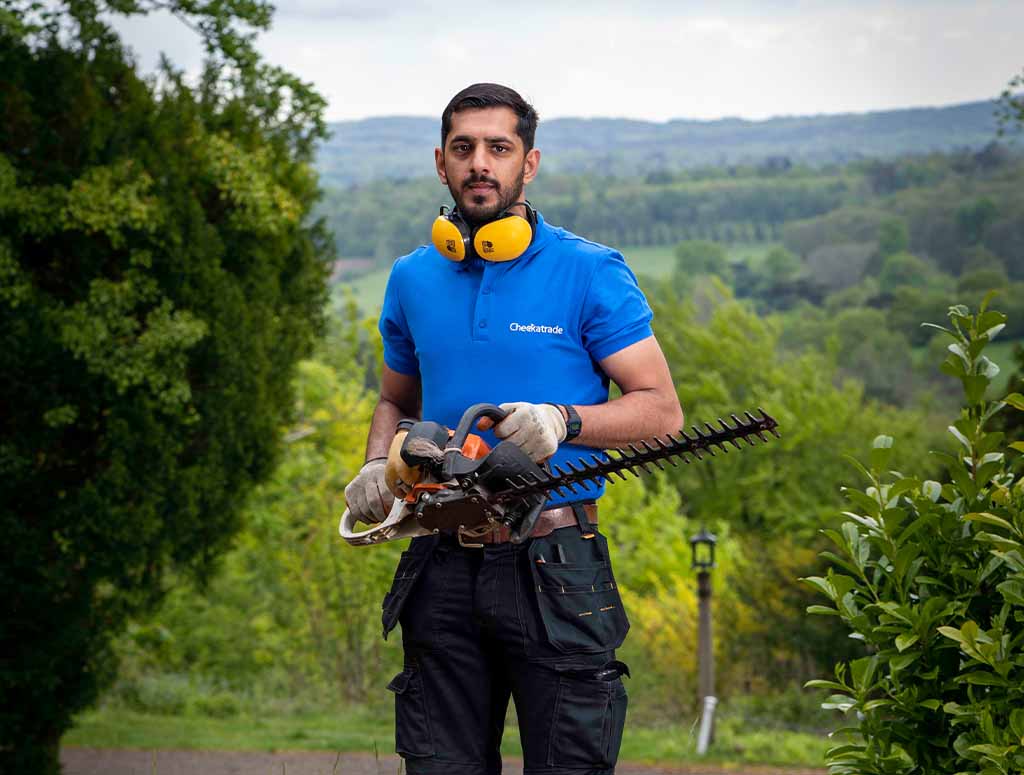 How much does a landscape gardener earn per week?
Now let's break it down still further. Here are some of the average figures for how much a landscape gardener earns per week:
Apprentice – £250 per week
Newly qualified – £360 per week
Employed – £540 per week
Sole trader – £1,400 per week
Business owner (Ltd company) – £1,600 per week
Average day rate for a landscaper in the UK
Now you know how much you could earn as a landscape gardener, let's look at how much you could charge. The average day rate for a landscaper in the UK can range from £50 per day for an apprentice landscaper up to £320 per day for a landscaping business owner.
Apprentice – £50 per day
Newly qualified – £72 per day
Employed – £108 per day
Sole trader – £280 per day
Business owner (Ltd company) – £320 per day
How much does an apprentice landscaper earn?
If you're just starting out in your landscaping career and you want to become an apprentice landscaper, you can expect to earn a starting salary of around £11,340 per year.
You'll be on this level of salary while you learn the trade, build up your landscaping skills and gain valuable experience in landscape gardening.
In terms of rates, you can expect to charge around £6.30 per hour, or £50 per day.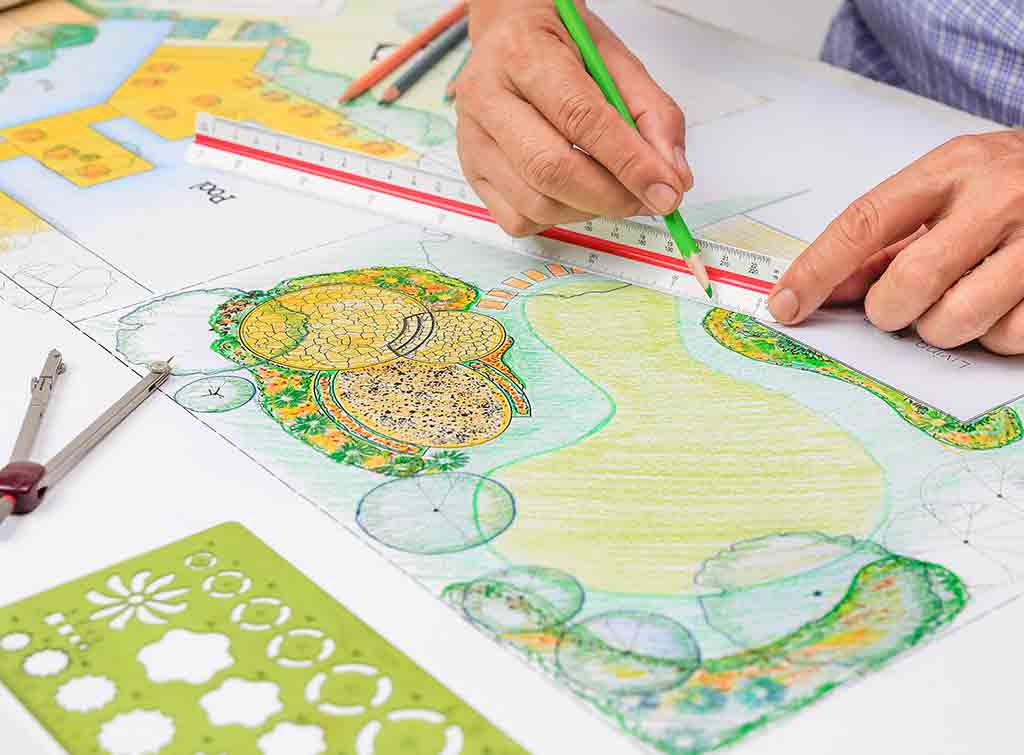 How much does a newly qualified landscaper earn?
Once you're qualified and have some landscaping experience under your belt, you can expect your salary to go up to around £16,200 per year.
That equates to an hourly rate of around £9 per hour, and a day rate of roughly £72 per day.
From there, your salary will vary depending on how long you've been qualified for, any additional landscape training you've completed, and any specialism or niche skills you've acquired.
How much do self-employed landscapers make?
When it comes to earning potential, there's no doubt that starting your own business as a self-employed landscaper will help you earn more.
As a self-employed landscape gardener, you can expect to earn around £63,000 per year. That works out as a take-home pay of around £46,200 per year (after tax).
That said, there are some business costs that you'll need to factor in, such as your work vehicle, fuel, tools and insurance.
On average, the running costs for being a self-employed landscaper will be around £9,000, which will give you a final profit (i.e. a take-home salary) of around £37,200 per year.
How much does a landscape architect make per hour?
The average hourly rate for a landscape architect in the UK is £18 per hour. On the other hand, the average salary for a landscape architect ranges from around £30,000 per year for an entry-level position, up to £45,000 per year for more experienced workers.
Landscape architecture is a specific discipline within landscaping that typically focuses on designing spaces within town and city centres, as well as other public spaces – although a landscape architect will also be more than qualified to design residential gardens too.
How much does a garden designer earn?
If you want to specialise in garden design specifically, the average garden designer salary in the UK is around £32,000 per year.
As a garden designer, your work would mainly focus on designing residential garden spaces or small commercial spaces. You might be able to work on larger commercial projects, although you may need to gain a formal licence or accreditation to do so.
Average landscape company revenue
Setting up a landscaping business is a great way to boost your earning potential as a landscaper. As a limited company, the average landscaping business revenue in the UK is somewhere in the region of £72,000 per year.
The exact revenue that you can generate will depend on a number of factors, including the size of your landscaping company, where your business is based, and the types of landscaping services you offer.
Want some tips to boost your landscaping business revenue? Check out our guide on how to grow your business.
How to grow your trade business in 2023 – Free guide included
Become your own boss with your new landscaping business
You could get your landscaping business started in just 7 days with the help of our 'Become the Boss' series.
You'll get 1 email a day with actionable tips – that's seven emails in total (and a cheeky bonus email) featuring fellow tradespeople who were once in your position. You'll also receive a free business strategy call, and at the end of it all, you'll be the Founder of your new business. What's not to love?
To get trade business insider secrets sent to your pocket, put your email address in the form below so we can help you to get started.
Average profit margin for landscaping business
Running a successful landscaping business means you'll need to make a profit on the work that you carry out. As a landscaping business owner, it's important to factor in the costs of running your business (such as your vehicle, fuel, tools and insurance) to know what your landscaping business profit is.
In the UK, the running costs for a self-employed sole trader are around £9,000, and for a limited company they're about £13,500. That means you'll generate a profit of roughly £37,200 as a self-employed landscaper, or £37,900 as a landscaping company owner.
Profit margins for landscaping work will vary, depending on the exact job you're working on. That said, the average profit margin for landscaping businesses is usually somewhere in the region of 5% to 20%.
Lawn care business profit
Typically, a landscaping business focuses on the transformation of an outdoor space, for example through planting, construction or rearranging. On the other hand, a lawn care business will address the health of your lawn, which will often include mowing, fertilising and pest control.
However, the two can at times cross over and some companies will offer both services. In fact, some businesses find that their landscaping clients frequently become regular maintenance customers.
A lawn care business typically won't generate profit margins that are as high as a landscaping business, as lawn treatment services tend to cost less than landscaping services. However, it will often offer an added level of security as clients return to you again and again rather than simply paying for a one-off service.
How to make your landscaping business more profitable
Building a landscaping business is an exciting venture, and one that should fill you with excitement and pride. But making sure your business is profitable is one of the main challenges that you'll be faced with.
With that in mind, we've put together our top tips to help you boost your turnover and make your landscaping business more profitable.
1. Make sure you're charging enough
You need to make sure you're earning enough to cover your outgoings (including your tools, materials, insurance, marketing, wages and fuel), and more. If not, you may need to look at raising your prices.
2. Choose to specialise in areas that are the most profitable
Some landscaping jobs make more money with less spending on your part (for tools and materials, for instance). Look at which jobs tend to earn you the most for the least outgoings, and do more of them.
3. Consider how large the area you cover should be
Travelling further afield will eat into your profits through vehicle and fuel costs. So, if possible, stick to your local area or charge extra for jobs that are further away.
If you are travelling further, you need to make sure it makes sense for your business. Either the job value is worth it, or you charge for all of the travel to and from the job for the duration of the project.
4. Minimise your outgoings
Try to have no or as little debt as possible. Remember, interest on credit cards or loans can impact your vital profits. Make sure you shop around for the best value tools, equipment, materials and workwear too.
As a Checkatrade member, you get access to special offers and discounted rates with all our trade partners.
Grow your landscaping business with the #1 trade directory
Millions of customers search for trade services every year. Make sure they can find your business this year!
Find out more
5. Work on getting visibility for your business
This can be through advertising, your website, your company brand, customer reviews, SEO or industry contacts who can send work your way.
Investing time and energy in marketing is essential for growing your business.
6. Provide the best customer experience
By providing an excellent service to all your customers, you'll quickly build a strong reputation, win more work through word of mouth, and gain positive customer reviews.
Why not also join a trade directory like Checkatrade to build your reviews and online reputation?
FAQs
What is top pay for a landscaper?
If you're a highly skilled landscaper with a lot of experience and potentially working in a specialist area of landscaping, you could expect to earn a salary of £35,000 to £45,000+.