How to start a floor screeding business
Floor screed is essential for putting solid, level flooring in place. But, it's a difficult process to get right if you don't have a high level of experience and expertise. That's why professional floor screeding is a highly valued skill that is constantly sought after. Starting your own business in the sector is a golden…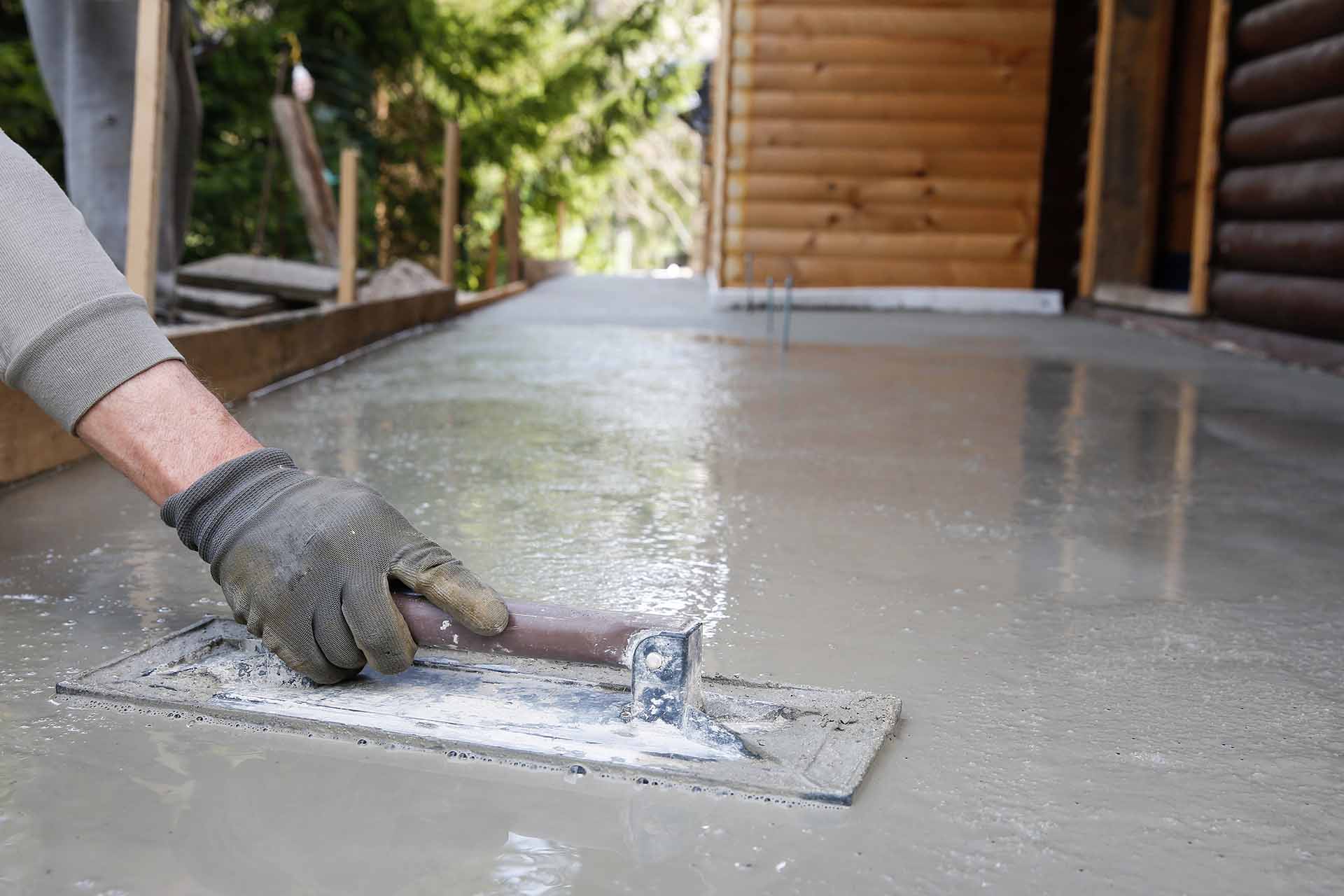 Floor screed is essential for putting solid, level flooring in place. But, it's a difficult process to get right if you don't have a high level of experience and expertise. That's why professional floor screeding is a highly valued skill that is constantly sought after. Starting your own business in the sector is a golden opportunity to take advantage of this high demand and build your own client base.
Being your own boss means you can choose your own working hours and the type of work take on. You also have the opportunity to expand the business with the support of a small team. If this sounds like the right direction for you, read on as we cover everything you need to know to get your floor screeding business up and running.
Do I need qualifications to start a screeding business?
While experience is key for most trades, qualifications are still important when starting a new business. Recognised credentials prove to customers that you've got the right skills and training, and will encourage them to hire your services.
An NVQ Level 2 Diploma in Floor Screeding is the most relevant course. You can study for this at most local colleges, but remember you'll need to pay if you're over the age of 19.  While upfront costs like this aren't ideal, qualifications will demonstrate to customers that you follow best practice and are committed to providing a quality service.
What equipment do I need for floor screeding?
A full inventory of quality equipment will minimise the chances of delays and lost time due to poor finishes. This way, you'll be able to complete jobs more efficiently and keep customers happy. Make sure you invest wisely in your tools though – you don't want to end up paying for costly replacements when shoddy, cheap equipment breaks. Here are the essentials for a start-up floor screeding business:
Timber battens
Shovel
Wheelbarrow
Float
Spirit levels
Brushes
Buckets
Mixing tools
Straight edges
Trowels
Safety goggles
Protective gloves and knee protection
Dust mask
You should also invest in a van if you don't own one already. It's vital for transporting all your tools between jobs so you can arrive fully prepared.
What skills are required to start a floor screeding business?
You'll need a wide range of skills – not just for the technical aspects of the job but also more generally when running a business. Here's a rundown of the most important skills you'll need:
Basic maths – not just for precise mixing measurements on the job but also for managing your business's finances
Screeding is physical work, so having a good level of fitness is key
You must be able to pay close attention to detail to ensure you get the right consistency in your screed mixture and spot surface dips
Healthy and safety knowledge is essential as your work will create dust and debris that can be harmful to you and your colleagues
Interpersonal skills are crucial for providing a high standard of customer service and building trade relationships
Floor screeding is a long process, so you'll have to manage your time effectively between taking on jobs and running your business
Skilled tradespeople get your business started
Join Checkatrade today
How do I start my floor screeding business?
Registering your business is a legal requirement that also leaves you with a decision to make on the structure of your business. You can either set up as a sole trader or a limited company depending on what suits you best. Each has its pros and cons to weigh up when making your decision, so take the time to carefully consider both. You can read our full comparison guide here to help you decide.
Business planning
There's no use in drawing up your services and hoping for the best. You should first put together a business plan that covers the ins and outs of your offering and the type of clients you'll be targeting. Here are some floor screeding business ideas you could take inspiration from:
Specialise in a type of screeding, such as bonded, unbonded or floating screeding for homeowners
Offer an expert service for liquid floor screed or latex floor screed.
Start a screed contracting business where you'll work with construction companies on large projects
Work alongside other businesses to prepare buildings for underfloor heating and cooling
Specialising your service and targeting a specific market gives you more chance of finding a niche and benefitting from a steady stream of business. Be sure to assess the competition in your local area and see if there are any gaps your business can fill.
Insurance
Floor screeding is technical work and things can sometimes go wrong. That's why protecting your business with the right insurance is so important. Here are the main types you should invest in to cover all bases:
Public liability insurance – If your customers are mostly homeowners, you'll need this insurance policy in place. It will cover claims made against you by members of the public.
Professional indemnity insurance – There's always a chance you make a mistake or complete work that a client isn't happy with. This type of insurance will protect you from claims in these situations.
Tools insurance – Covers replacement costs if your equipment is lost or stolen as a result of theft, fire or flooding.
Pricing
Your prices should be roughly based on what your competitors are charging so you aren't too far off the going rate. Research other floor screeding businesses in your area to ensure you're competitive. But don't set your prices too low in an attempt to undercut the market, or you may find you're not making enough to cover day-to-day costs. For a more general idea of floor screeding prices, read our article here.
How to run your floor screeding business
Once you're all set up, you'll need to pay attention to a few other things to keep your business ticking over nicely.
Revenue
The only way you'll know if you're making profit is by keeping a close eye on your cashflow. Make sure to record all your income and expenditure so you have a good idea of how your screeding business is doing. In the beginning you might find you're operating at a loss because of all the upfront costs, especially if you have to buy new equipment or invest some marketing materials. This is perfectly normal but if still you're concerned consider taking out a business loan. Just be sure you understand the terms and can pay the repayment schedule on time.
Taxes
Along with managing cashflow, you'll also need to file your taxes as part of your finances. Different taxes apply to different business structures, so you'll need to check which you should be filing for. If you're not sure on how to document your taxes or you're struggling to find the time, you could hire an accountant to help you out. For more information on employing an accountant, read our guide here.
Digital Marketing
If you want to maximise business, you'll need to do more than just rely on word-of-mouth recommendations. Marketing strategies help to boost your profile and expand your audience so you can secure more clients. This is especially important if you want to break into new markets or develop opportunities further afield.
There are many different digital marketing approaches you can use to establish an online presence – but signing up to Checkatrade is best for tradespeople. Upon joining, your business will be readily available to over three million monthly site users that could become your customers. Not only does membership raise your online profile, but also lets you showcase images of your finest work and display customer recommendations to enhance your reputation. If you're aiming to offer floor screeding as a subcontracted service, membership will get you in front of other business owners and you can take the conversation from there.
Social media is another really useful tool. You can share images and videos of ongoing and completed work, while also reaching out to customers and other businesses who may be in need of floor screeding.
Print Marketing
Print may be traditional but it's still effective for promoting your business in a local area. If your target audience is homeowners, you can distribute flyers or leaflets in target neighbourhoods to drum up new business. Look out for properties that have land to build on as these will be areas most likely to build extensions.
If you're looking to develop contracts with construction companies, having business cards on hand to give to potential clients is another tried and tested approach. Get together a list of developers and hit the phones as well – often small conversations can go a long way.
You can also use your van as a marketing tool. Include your business name and contact details on the back and sides to turn your vehicle into a rolling advertisement. Simply driving from job to job will get your name out there and it will only cost you a one-time fee. For more advice on buying vehicle graphics, read our guide here.
FAQs
How much can I earn?
The amount your floor screeding business earns will depend on the volume of work you can secure, as well as how much you can charge and your ability to complete work on time.
Trained floor layers with some experience can earn up to £30,000
Senior floor layers can earn up to £35,000, or more
As a business owner you could earn even more than the industry average. If you find a profitable niche and build your client base, you'll develop plenty of opportunities and be able to take home more profit.
What is the daily rate for floor screeding?
The average rate for a day of work is around £120-£200. It will vary depending on the type of floor screeding you offer and what price is considered competitive in your area.
Is floor screeding a profitable business?
Floor screeding is a skilled craft that requires a professional for the screed to be level and solid. For this reason, floor screeding is a trade that is in constant demand, offering plenty of opportunity to make a lot of revenue as a business venture.