Retrain after redundancy
Redundancy is one of those things that usually hits us unexpectedly. But it doesn't have to be bad, redundancy could be the catalyst you need to retrain and kickstart a new career. Find out what some of your options are.
In this article, we'll cover:
What does the law say about redundancy?
According to Section 139 of the Employment Rights Act 1996, redundancy takes place when whoever employs you decides to stop employing you because they've decided to go on a different direction with their business. Meaning you're now surplus to requirements in that company.
Either way, it's a grubby situation to be in, and the whole experience stinks. But there is no ying without a whopping great dollop of yang. So what may feel like darkness for you now may actually be a moment of purity, light and happiness for you tomorrow.
So hang in there, and read this guide.
What are your options after redundancy?
There are plenty of ways to get yourself back into employment again.
You could just start sending around your CV again and look for another job in the same field you have experience in.
Or, you could start afresh and go down a new career path. The world is your oyster, and there are lots of training courses you can pursue to get you up to speed.
Retraining after redundancy
If you find yourself back at the drawing board, one of the best places to start is to choose an industry that you think you'll be good at.
If you're retraining to become a trade, there are lots of options. Could you train to become a gas engineer? A plumber? A carpenter? There are a wide range of courses you can do to kickstart your new career.
One way to retrain whilst getting experience too is to do an apprenticeship. Take a look at our guide to apprenticeships.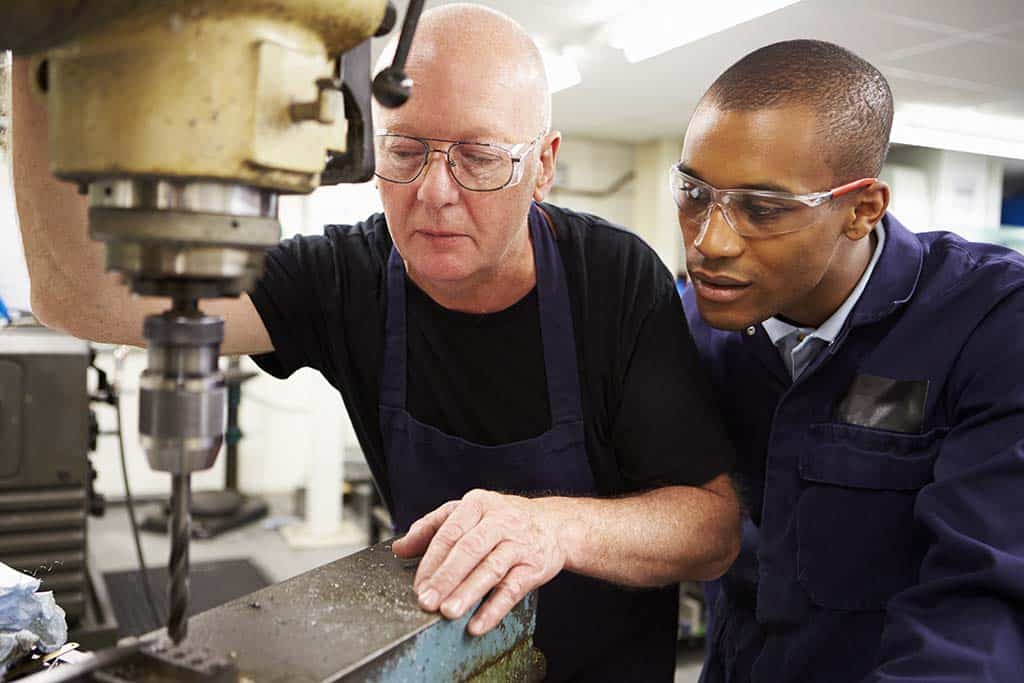 What trade courses are available?
There are so many options when it comes to retraining. You could consider training to become an electrician with Learn Technique, you could train to be a gas engineer with Options Skills or you could train to become an artificial grass installer. Find out more information about the range of training courses available.
Government funding for retraining after redundancy
You may be wondering what help is available if you're made redundant. There is some government support out there to help you, so you may not need to have all the cash up front if you're looking to retrain.
You could get a long-term student loan from the government. Repayments can then be taken from your pay packet once you're well and truly back up on your feet again.
You could get a grant that doesn't need to be paid back.
You can also claim benefits to cover you financially whilst you retrain.
FAQs
How easy is it to retrain after redundancy?
There are lots of courses out there that you can complete. We can't promise the actual retraining will be easy though!
What redundancy training is available in England?
The options are vast. Explore your options and find out which training is right for you.
Which redundancy training course should you choose?
It's important to pick something that you think you'll be good at, something that you'll enjoy and something that you know you can get a job out of at the end. If you're worried about having to find work afterwards, an apprenticeship could be the best route for you to go down.