The importance of building relationships in business
There are so many reasons why building relationships in business is important. It helps to build trust, increases your referrals, and helps to create repeat business. From a personal point of view, having solid business relationships also helps to reduce the stress surrounding your work environment. So how do you do it? Read on to find out.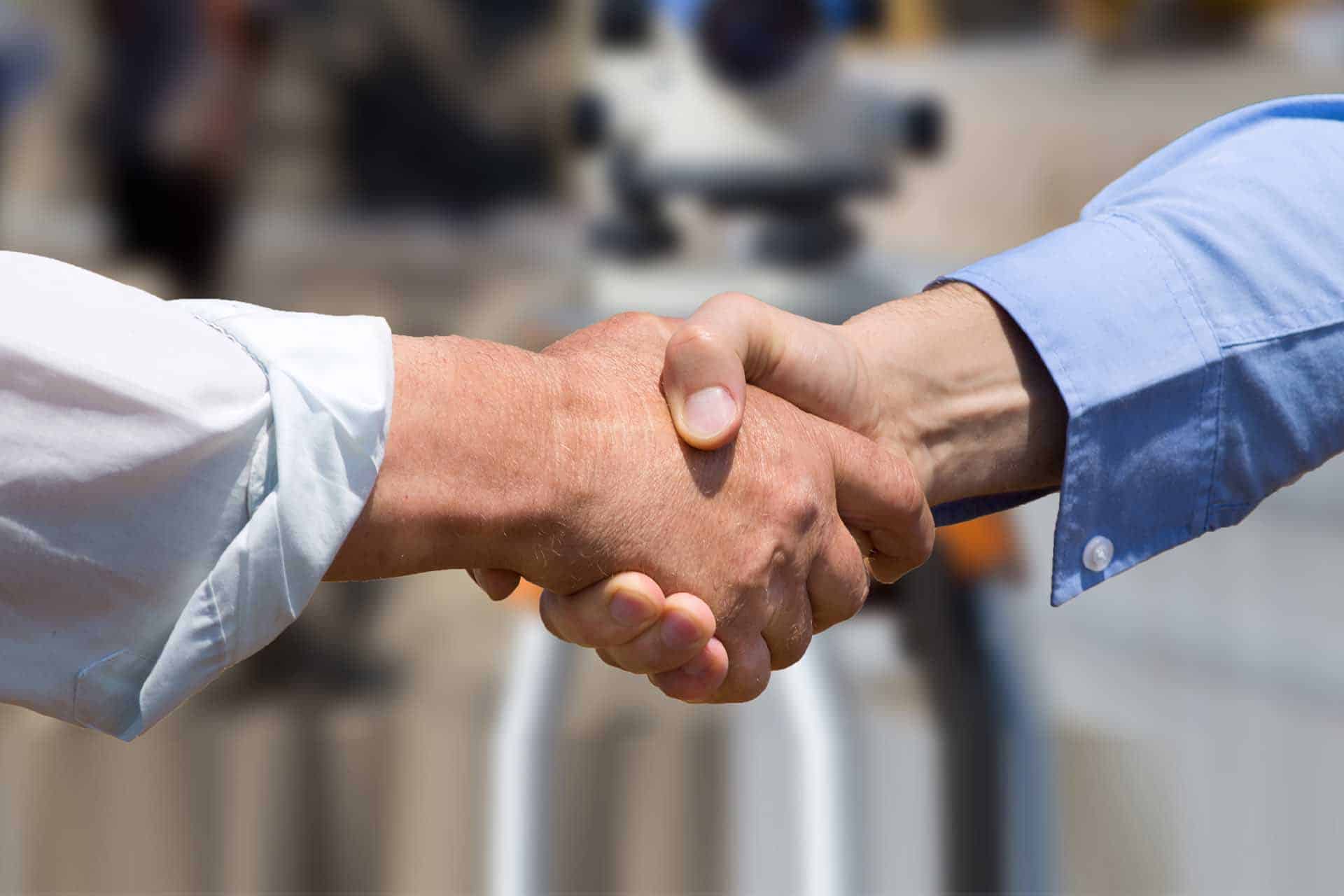 The importance of building relationships in business
As the saying goes, 'people buy people'. Never more so when it comes to tradespeople.
Having good relationships with customers, fellow tradespeople, suppliers, and your team will help to strengthen your business and help create a successful, long-term business.
Let's look at how to build solid business relationships with each of the stakeholders you're involved with as a business owner.
How to build great customer relationships
Your business relationship with customers and potential customers extends across many different areas.
You do not want to miss Checkatrade member, Wayne de Wet's tips for building long-lasting, rewarding customer relationships. With over 40 years of experience under his belt, he has a wealth of knowledge to share. Prepare to be inspired!
How to build good relationships with suppliers
As a tradesperson, you'll spend a fair amount of time dealing with suppliers in order to fulfil the services you offer your customers.
Building a good rapport will help to keep this part of your business running efficiently, perhaps even reducing costs.
1. Commitment
When you find a supplier that provides great service and products, show your commitment to them with your repeat business.
You'll find this loyalty is recognised and rewarded, with the supplier going the extra mile to help you out where they can.
2. Communication
As with any relationship, keeping the communication flowing helps to build a good rapport.
Keep in contact regularly, and take the time to understand how things work from their side to help create an efficient, stress-free working relationship.
3. Cooperation
When you offer loyalty and communicate effectively, your suppliers will naturally want to collaborate with you.
This collaboration will make for a much smoother relationship. With your supplier by your side, a project can be made a lot easier. They might be able to offer you a shorter lead time on supplies, offer solutions to problems, and share their knowledge and experience with you.
Receive exclusive discounts with our carefully selected partners
Checkatrade members saved on average £470 a year on business essentials
Tell me more
How to build lucrative relationships with fellow tradespeople
Not only does it make your work life more enjoyable to have good work relationships with fellow tradespeople, but it can also help you to get more work too.
It's a good way to open your business up to larger projects, gain referrals, and share tips and advice.
Checkatrade members have access to the Checkatrade community. This is a private online community where you can meet other trades, ask for advice, and find reliable tradespeople to collaborate with when needed.
Other ways to build relationships with fellow tradespeople is to look for local tradespeople online, and social media.
If you're working on site, take the old-fashioned approach, and introduce yourself to the other trades on the project.
Get your new business off to the best possible start
Join our leading trade directory, where reputation really matters
Start our checks now
Business relationships with councils, trade associations, and governing bodies
Trade associations and governing bodies are there to provide advice, support, training and guidance to businesses like yours.
To get the most out of this relationship, always maintain a courteous and professional approach with any feedback or requests you send their way. You might find the opportunity to attend trade exhibitions where you can meet representatives and start a rapport.
Where compliance or taxes are concerned, for example, with your local council, HSE or HMRC, always stay on top of your game and deliver what's needed by the deadline to maintain a healthy relationship (and avoid penalties!).
Building an enviable relationship with your team
Having a positive working relationship with your team eliminates so many headaches and brings so many benefits.
Knowing you have a reliable, hard working, committed team working for your business will ultimately help to drive the success of your company.
Find out how to attract and keep an amazing team.
A helping hand for your new trade business
As the owner of your own business, you have many different relationships to nurture and roles to fulfil:
Marketer – advertising your business
Business development bod – networking with fellow trades to source new projects
Salesperson – securing the new business and preparing quotes
Customer service rep – managing customer enquiries
Account exec – dealing with suppliers and placing orders
Finance exec – sending invoices and managing the books
Compliance officer – making sure your business has the necessary permits, licences, insurances, accreditations, and health and safety regulations in hand
Human resources manager – taking care of any employees you may have
Not forgetting, you're also out grafting all day, making a living. When you're just starting out, it can feel as though there aren't enough hours in the day.
Let us help you to lighten the load.
You've probably heard of Checkatrade as the leading trade directory for homeowners looking for trusted, quality tradespeople.
But a Checkatrade membership gives you much more than this.
Your business receives a profile on the #1 trade directory AND a listing on Google
You can manage your profile on the go via our handy app: add customer reviews, upload photos of a job well done, and reply to customer messages
Our members saved on average, £470 a year* through our exclusive member discounts. This includes deals on fuel, insurance, tools, workwear, a finance and planning app, and even van leasing
You benefit from our trusted tick, giving your new business instant credibility. Did you know, 8 out of 10 people would choose a trade endorsed by Checkatrade, compared to one that isn't**?
You receive support from the Checkatrade community. Our fellow tradespeople are a friendly, helpful bunch, as are our membership advisors
You benefit from the Checkatrade Guarantee (T&Cs apply), giving customers greater confidence in your services, and helping to build your reputation from the off
You control your membership, flexing your membership up if you need more leads, and back down when the diary is full
You're in good company. We only list the best trades in our directory. And we make sure of this by completing up to 12 checks in our vetting process. Because our reputation matters to us, and we guard it fiercely
Want to become an Approved Checkatrade member?
Get your new business off to the best possible start
Join our leading trade directory, where reputation really matters
Start our checks now
*Year runs from April 21' to March 22'. Spend based on 12,505 members. Discounts differ depending on the partner. Products range from low value items to high value items. Total amount spent on Selco is estimated at £42,380,838 by 7,298 members and based on average savings per member from 2020/21. 10% discount. Some exclusions will apply on products.
**Claims are sourced from a survey conducted by Deep Blue Thinking on a nationally representative UK sample in November 2021.