Last updated on July 5th, 2022
How much does it cost to install soffit and fascia?
Soffit and fascia boards are essential components of a well-protected roofline. But what is the cost to install soffit and fascia boards? Read our cost guide to find out.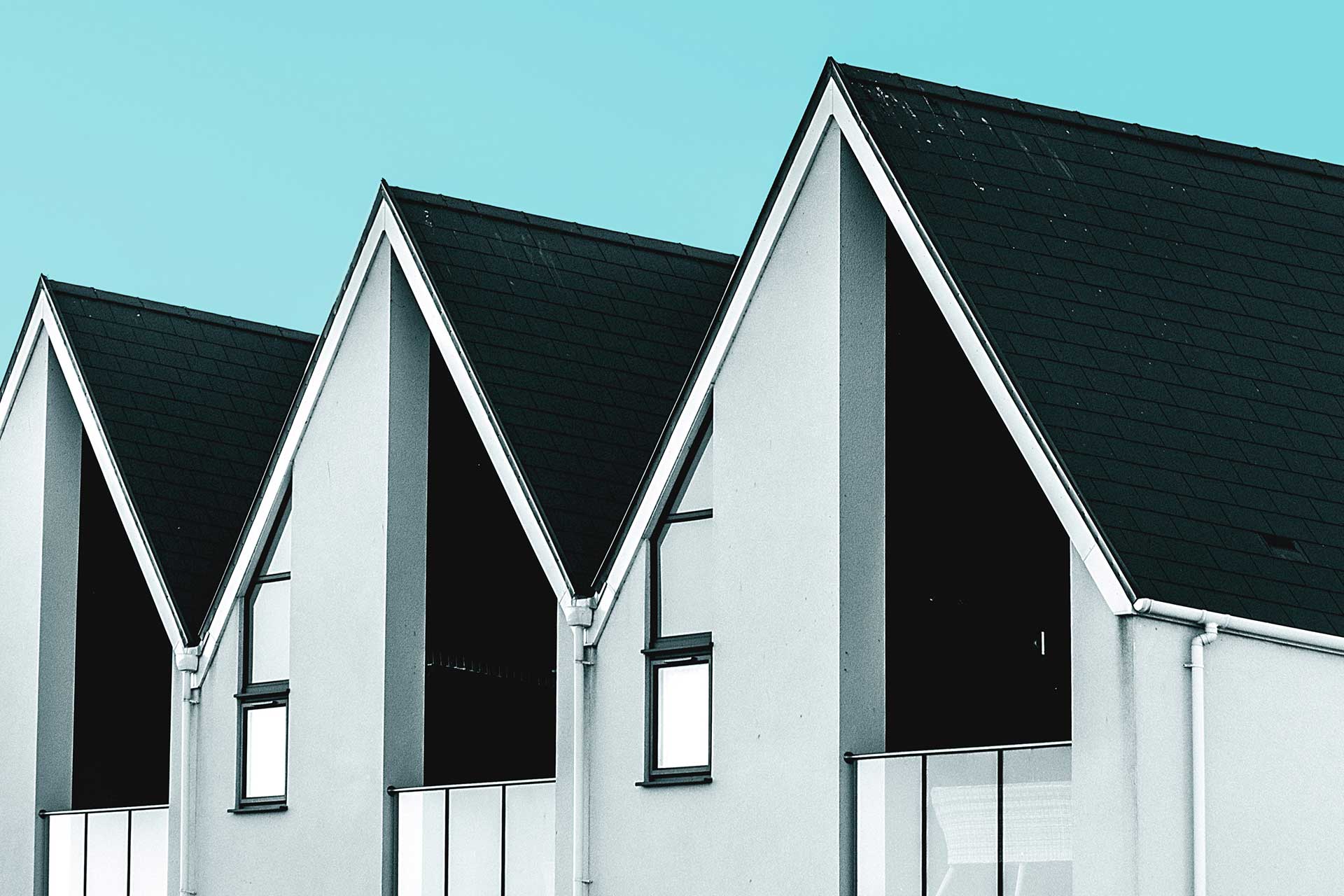 Acting as a barrier between the weather and your home, soffits and facias prevent rain from damaging your roof and seeping into the interior of your home.
While most modern homes will be fully equipped with functioning soffits and fascias, older properties often need these parts to be fitted to prevent moisture from collecting near your walls and ceilings.
If that sounds familiar, it sounds like you need to get some soffits and fascias fitted pronto!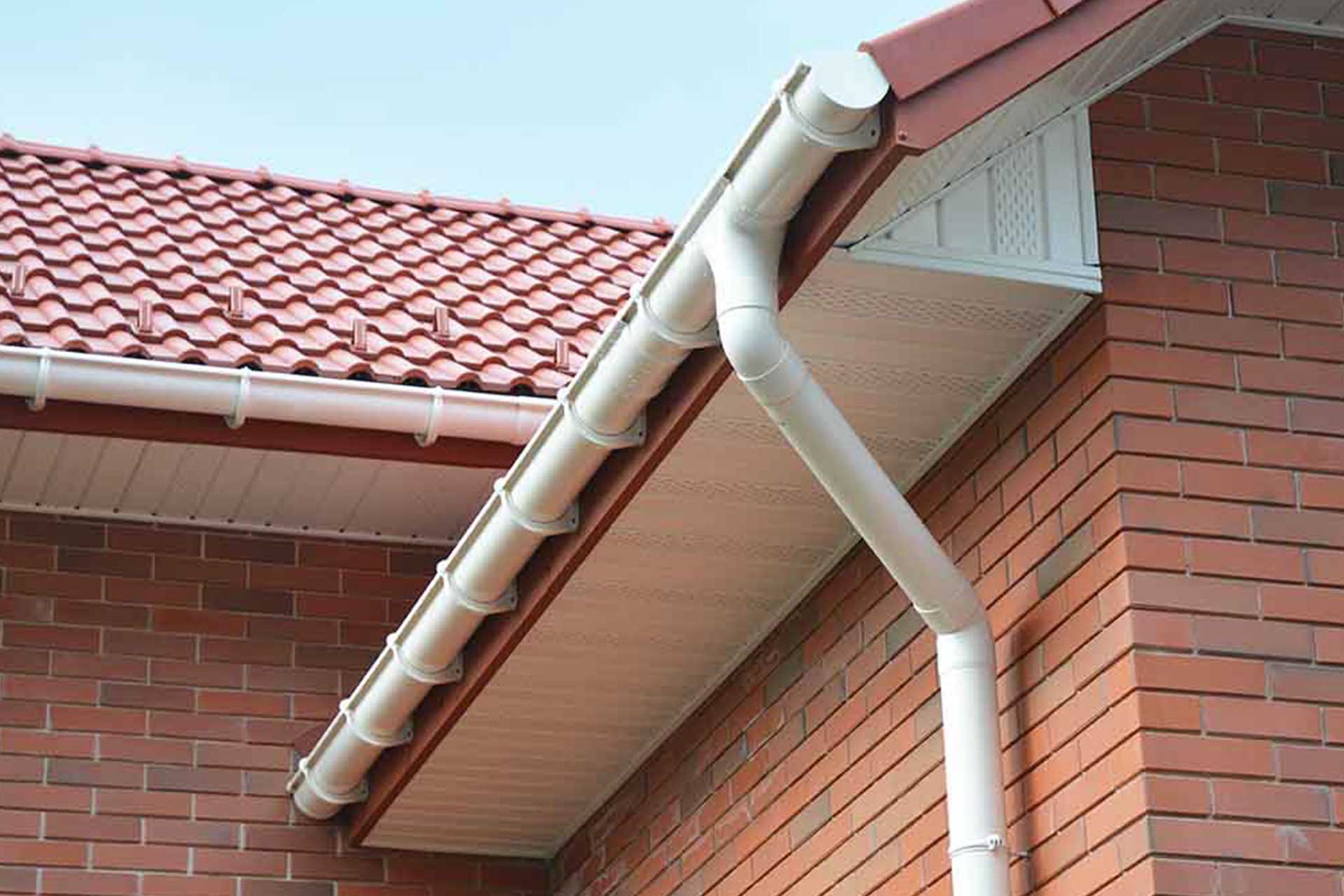 What are soffit and fascia boards?
Those boards that sit under a roofline and give a house a finished look are soffits and fascias. However, the purpose they serve goes far beyond aesthetics.
A fascia board is critical in supporting the guttering and protecting the edge of the roof's rafters. When the roof edge is close to the walls of the property, fascia boards can be fitted to the exterior wall.
If there is a gap between the roof edge and the exterior wall, you will need to install soffit boards to protect the roof.
Soffits are the flat boards that lie below the roof eaves and connect to fascia boards at a 90-degree angle to protect the exposed part of the roof.
How much does it cost to install soffit and fascia?
The average cost to install soffit and fascia boards is £87.50 per linear metre (lm), but there are a lot of factors that will determine the price quoted for the job.
In some cases, the tradesperson will need to look at the property to determine the scope of work before providing you with a quote.
| Cost provided item | Unit | Price range - Low | Price range - High | Average UK cost |
| --- | --- | --- | --- | --- |
| Facias and soffits | Per lm | £75 | £100 | £87.50 |
| Bargeboards | Per lm | £100 | £120 | £110 |
| Hire access scaffolding | Per m2 | £15 | £25 | £20 |
| Terrace house | Two sides | £1,200 | £1,500 | £1,350 |
| Semi-detached house | Three sides | £1,700 | £2,000 | £1,850 |
| Detached house | Four sides | £2,600 | £3,000 | £2,800 |
| Labour | Per hour | £25 | £35 | £30 |
See the tradespeople we've checked and recommend for your job
Factors affecting soffit and fascia installation cost
Fitting new roofline boards to your property requires the help of an experienced tradesperson to ensure the work is carried out correctly. The last thing you want is to have to repair or replace the boards a few months after installation!
When quoting for the cost to install soffit and fascia boards, professional roofers will take into account the following elements to price up the job:
Size of property
The size of your home will be the key factor affecting the cost. To have soffits and fascias installed on a small semi-detached house on both the front and back will be £1,350 on average. However, to fit soffits and fascias to a large detached home, you can expect a cost of around £2,800 on average, with prices increasing in London.
Scope of work
Any complexity in the task is likely to bump up the cost of fascia and soffit installation. If scaffolding is needed to reach above a conservatory and a team of two is needed for health and safety, costs will be on the higher end of the spectrum.
Materials used
The materials used will also impact the total cost, with uPVC boards being the most cost-effective solution at £100 per metre including installation. While they do add a nice finish, timber boards will naturally cost more than uPVC boards and need more frequent replacements as they are more vulnerable to weather damage.
uPVC fascia installation cost
Fascia and soffit boards have traditionally been made from wood, which gives an authentic and visually appealing look to a property.
The problem with wooden fascia and soffit fixtures is that they aren't designed to withstand much weather damage. Over time, wooden roofline boards can warp, crack and sag from exposure to the elements.
Most fascia boards today are made from uPVC. The average fascia installation cost using uPVC boards is £100 per metre, but always make sure to check with the tradesperson exactly what work will be included in the total price.
Aluminium fascia installation cost
For homeowners with a higher budget, aluminium fascia boards are a strong choice. Not only do they enhance the exterior of your property and protect it from damage, but aluminium is a highly weather-resistant material and shouldn't need to be replaced for several years.
To fit aluminium fascias to your entire roofline, you can expect prices to range between £2,500 and £6,000 depending on the size of your property.
When to replace soffits and fascia boards
Once installed, it's easy to forget about soffit and fascias – when functioning properly, they sit under a roofline and protect your property from water damage. However, as a responsible homeowner, it's important to keep an eye out for potential problems.
We recommend checking your gutters, soffits and fascias all in one go, twice a year. If you notice that the roofline boards don't look as robust as they did on the last inspection, it might be a sign that you need a repair. Look out for the following signs of deterioration:
Rotting wood
Cracks
Mould or fungus
Chipped paint – beyond aesthetics, paint can act as a barrier to keep moisture out
Sagging soffits
A missing board
Fascia and soffit replacement is wise for homeowners with older properties who still have fixtures made from wood rather than uPVC or aluminium. For more information on replacing soffits and fascias along with a quote from one of our trusted members, use our free search tool below.
Soffit and fascia installation cost checklist
The average cost of soffit and fascias is £87.50 per lm.
Prices increase according to the size of your property and the scope of the work, with installation on larger homes typically priced at £2,800.
To find out the average fascia and soffit replacement costs, read our guide.
Inspect your soffit and fascia boards at least twice a year to spot problems at an early stage.
See the tradespeople we've checked and recommend for your job