Last updated on March 31st, 2022
Gutter repair cost
Rainwater that's not being channeled in the right way by your guttering, can cause severe (and costly) damage to your property.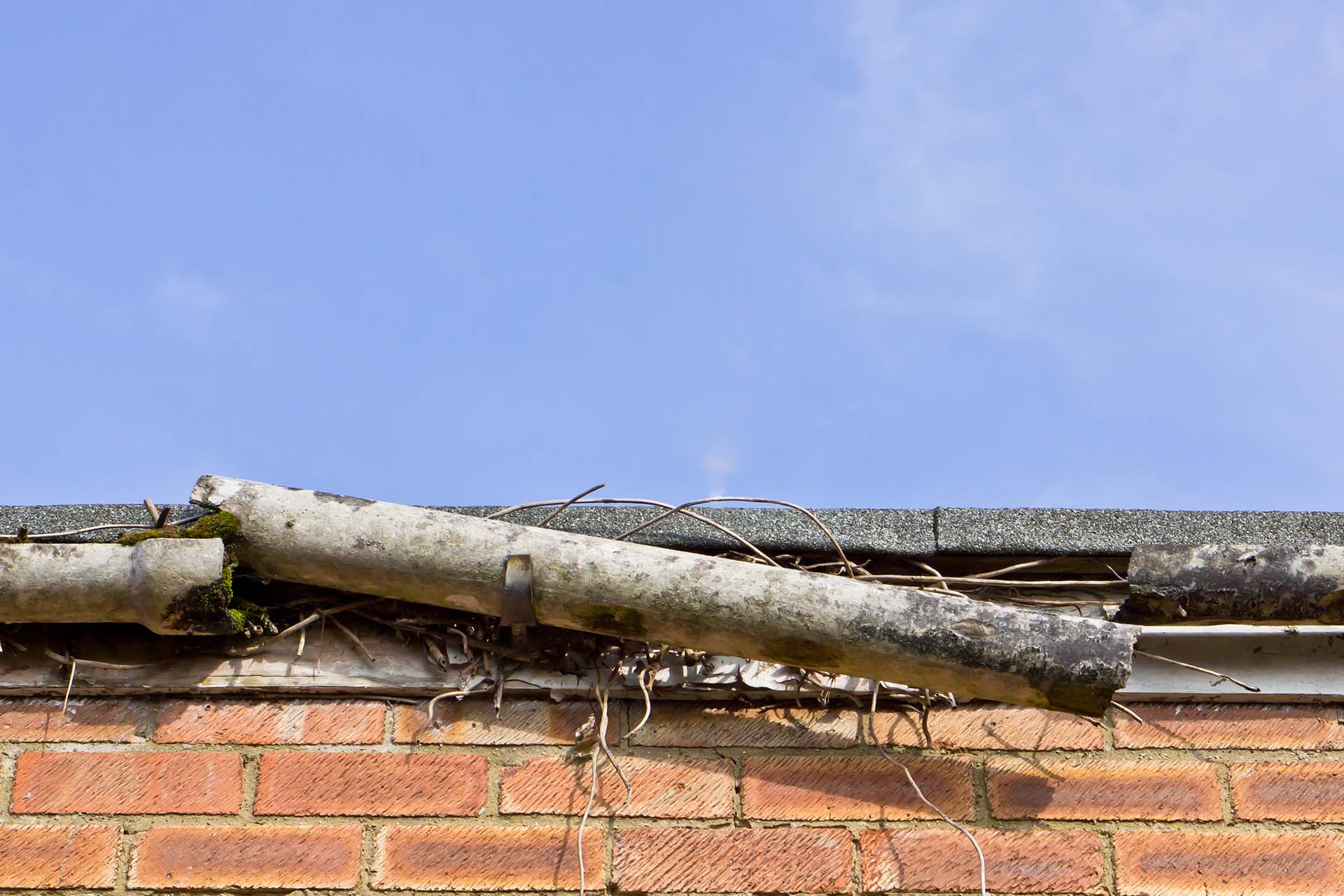 Keeping your gutters in good repair is more important than you might think.
A gutter that's not doing its job properly can:
Allow water to seep into the roof, causing damp in your internal rooms.
Allow water to stain the brickwork or render of your house.
Cause rainwater streams to cut through your garden, ruining vegetation and lawns.
Stream down the outside wall, pound the foundation line, and ultimately threaten the structural integrity of your home.
If your gutter is damaged, leaking, or poorly fitted, act now to get your gutters repaired. This will help to avoid any unnecessary costly damage to your property further down the line.
| Cost provided item | Unit | Average cost |
| --- | --- | --- |
| Average cost to repair uPVC guttering | Per metre | £30 |
| Cost to replace uPVC downpipe | Per metre | £25 |
| Average cost to repair cast iron guttering | Per metre | £60 - £70 |
| Cost to replace cast iron downpipe | Per metre | £70 |
| Gutter repair specialist | Day rate | £150 |
| Cost to replace gutter joints (where two sections of gutter join) | Per unit | £50 - £125) |
| Cost to fit downpipe to the gutter | Per unit | £50 - £125 |
| Cost of new brackets | Per unit | £10 - £15 |
| Cost of new end caps | Per unit | £12 |
How much does gutter repair cost?
Our table of costs is as a guide to help you plan for your gutter repair costs.
We recommend you contact local gutter repair specialists in your area to obtain an accurate quote for your particular job. To do this, use our request a quote feature to get quotes from local experts your neighbours have used, and recommend.
How much does it cost to repair a gutter leak?
A gutter leak could be due to many different causes including damage, poorly fitted guttering, or a leaking bracket or joint.
A gutter repair specialist can visit your property to assess the cause of the leak and recommend the necessary repairs.
On average, you can expect to pay around £120 – £180 to have a single gutter length repaired on a medium semi-detached house. If the leak is at one of the gutter joints, a fix will cost approximately £60 – £90. These prices reflect the cost of labour and materials.
Factors affecting the average cost of gutter repair
The average cost of gutter repair depends on a few factors:
The type of guttering: uPVC, cast iron, or aluminium.
The amount of guttering that needs repair.
The type of repair: gutters, downpipes, joints or brackets.
The scale of the job, i.e. the size of the property.
Ease of access to the guttering. E.g. Is scaffolding needed?
Where you live – expect to pay more in London.
See the tradespeople we've checked and recommend for your job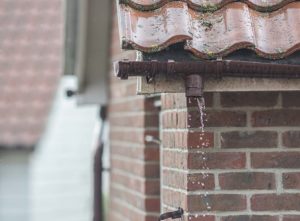 Gutter cleaning and repair cost
If you spot plants growing from the gutter or water flowing over the edge of your gutters, it might be that gutter cleaning is all that's needed. A gutter cleaner will charge on average £18 – £25 per hour, or £150 per day, on average. Read our post on the cost of gutter cleaning for a full breakdown of costs.
If your gutters are beyond repair, our post on gutter replacement will guide you through the costs involved.
Key takeaways
Damaged gutters can cause a lot of damage to your home.
Regular cleaning will make sure your gutterings are in good condition all year round.
The overall cost will depend of your gutter repair will depend on the amount of guttering that needs repairing and also the type of guttering.
See the tradespeople we've checked and recommend for your job