Last updated on January 31st, 2023
How much does it cost to replace a patio door?
Replacing glass in your patio doors is a complicated process - not to mention the entire unit. Whether you're fixing a broken door or updating your patio design, this is a task best left to the professionals. But how much does professional patio door replacement cost?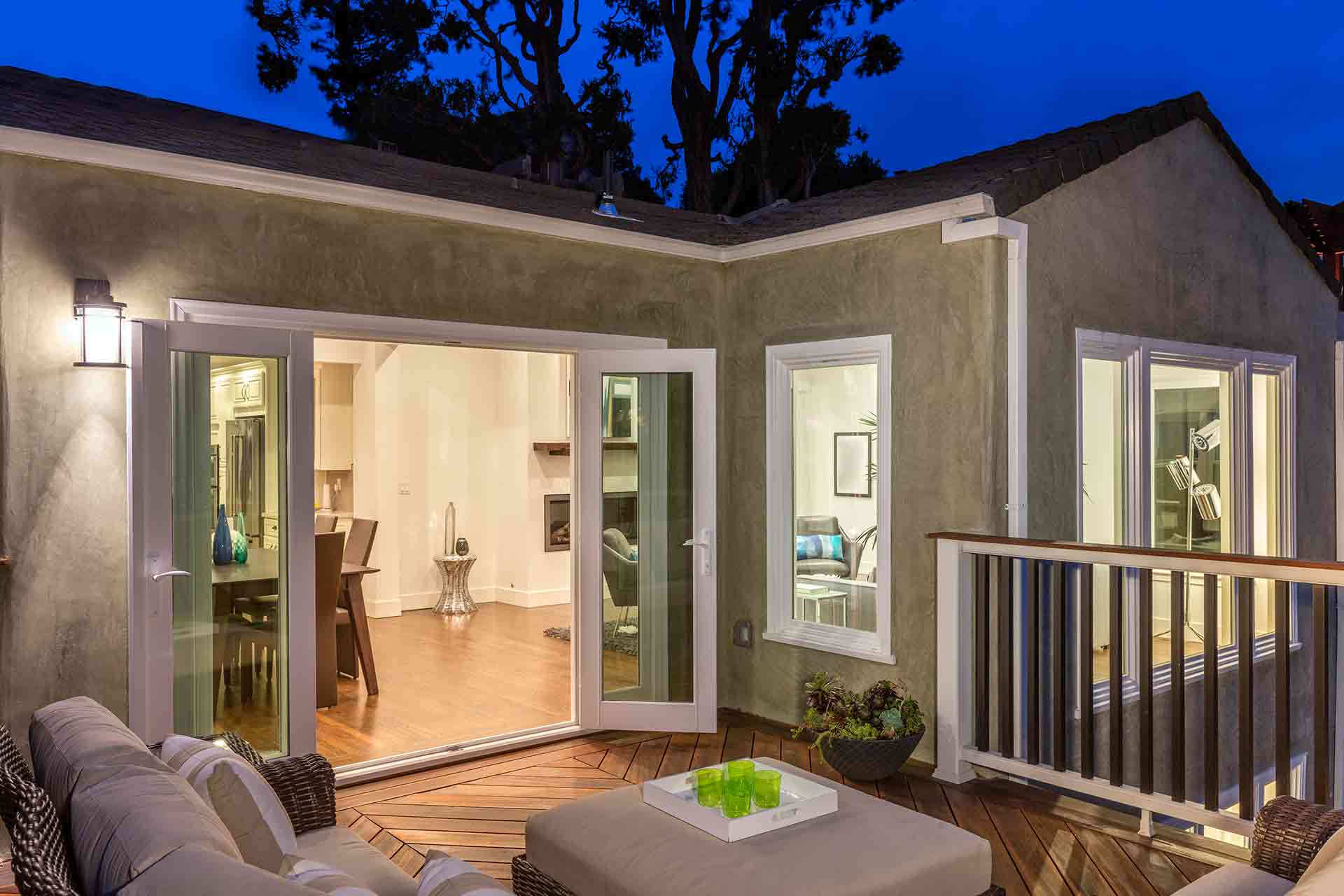 To help you budget for this job, we've put together the following guide complete with tips and tricks for finding the best person for the job. Ready to get your patio door replaced? Head on over to our free search tool to connect with vetted professionals in your local area.
What is the cost of patio door replacement?
| Material of frame | per m2 | Average cost range |
| --- | --- | --- |
| Timber | £720 | £1,000-£2,000 |
| Aluminium | £720 | £1,000-£3,000 |
| uPvc | £420 | £600-£1,200 |
| Mechanism | | Cost |
| Bi-fold doors | - | £3,000-£3,500 |
| Sliding doors | - | £900-£2,700 |
| French doors | - | £500-£1,500 |
| Labour | - | Cost |
| Patio door specialist | - | £40-£80 per hour |
| Structural engineer | - | £100 per consultation |
| Waste removal | - | £100-£200 for skip hire |
On average, a patio door replacement costs somewhere between £1,000 – £5,000.  The exact quote will depend on a number of factors, such as:
Type of frame – uPVC doors are typically at the cheaper end of the spectrum at around £900, while aluminium sliding doors cost from around £1,800.
Type of glass – Tempered or laminated glass solutions are recommended for privacy and security, but this material will cost a bit higher than regular glass.
The mechanism of the door –  French doors are a popular choice for patio doors, and prices can range from £500 up to £1,500.
A sliding door glass replacement will cost around £900 for a double-panel door and £2,700 for a three-panel door. A bi-fold four-panel door will cost upwards of £3,000. 
Your location – Prices tend to skew higher in London and big cities compared with quotes in rural areas.
If you only require the glass of your door replaced, this will significantly lower your costs. If you have experience with replacing glass doors safely, you may be able to save on costs by conducting the labour-intensive task yourself. Just keep in mind that incorrect installation could make your property vulnerable to break-ins, not to mention an increase in your heating bills.
Patio door replacement cost calculator
The total cost of a patio door replacement will be dependant on a number of things. The biggest variables that will affect the cost are the size of the door(s), the type of patio door(s), and whether only the glass is being replaced, or if the frame also needs replacing.
Once those things have been decided, this will then have an impact on the amount of labour that is required to complete the patio door replacement.
Patio door installer hourly rates
When trying to estimate labour costs it's helpful to look at hourly rates and the average for a patio door installer is between £16 and £25 per hour. Usually, a patio installer will charge a day rate or a total project price for labour, but this will depend on the size of the job. Typically you can expect to pay between £150 to £180 a day.
Labour prices can also differ depending on where you are located. Remote locations or those in the South East of England or in London can expect labour costs to be more expensive.
Patio door replacement quotes
If you're ready to get started on your patio door replacement, then the next step is to get some quotes. We always recommend getting at least 3 quotes so you can compare the different services and costs from a selection of tradespeople.
To create your own shortlist to contact for quotes, put your postcode into our search bar below and you'll be shown a list of local tradespeople.
Alternatively we can help you with our request a quote feature. All you need to do is post details about your project and we'll get 3 tradespeople to send you a quote.
FAQs
Can you replace the glass on a patio door?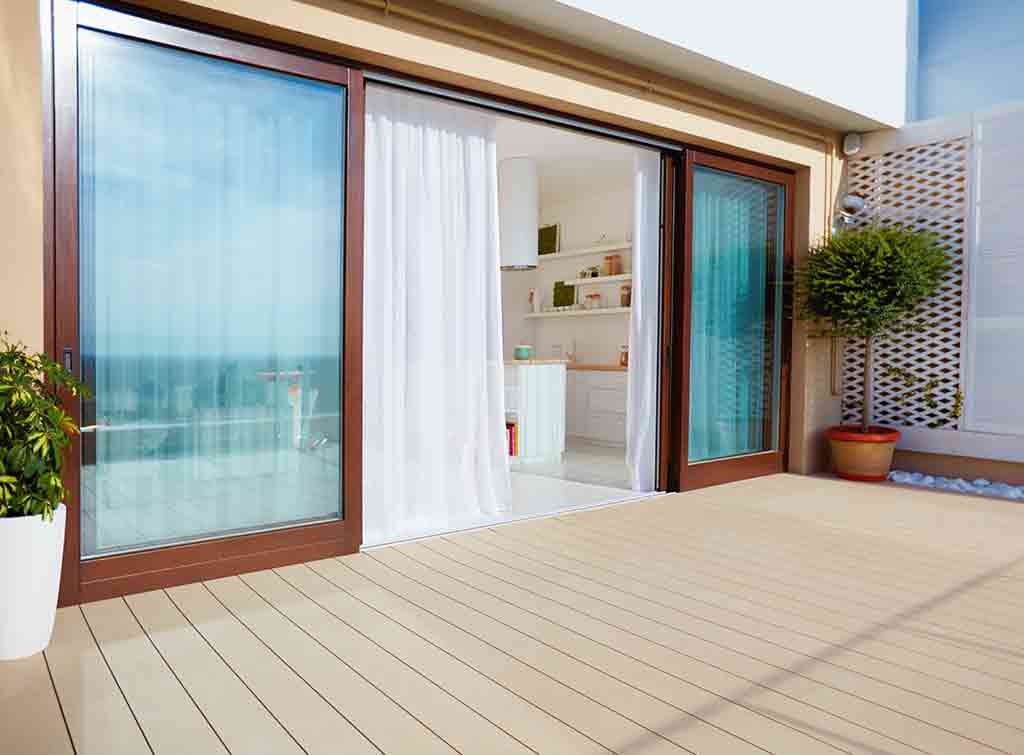 Broken glass in a patio door is a security risk that requires urgent action. If you're happy with the overall design, you can get a quote for the replacement of the glass alone. If you measure the size of the glass required, order and fit it yourself, this will cost around £100. However, if you don't feel confident, a qualified tradesperson can help with installation. They will usually charge a day rate of between £150 to £200 on top of material costs.
How much does a double glazed patio door cost?
Double-glazing is essential in insulating your property for maximum energy efficiency. You can expect the costs for double-glazed patio doors to range between £150 per square metre for double-glazed glass and £175 per square metre for low emission glass.
Can patio door windows shatter on their own?
Improper installation can make patio doors vulnerable to cracking and shattering by themselves. If your glass door has broken without warning, it's likely because the edges of the glass were chipped during fitting, causing the glass to be loose in the frame. Glass can be replaced by a professional and will only take a matter of hours to complete.
Can I replace a patio door by myself?
If you don't have previous experience replacing patio doors, we recommend you contact a professional tradesperson for this task. Home safety is a priority for all homeowners and should not be risked by improper installation. A professional can also advise if you are modifying/creating an opening for patio doors, although this usually requires the input of a structural engineer.
See the tradespeople we've checked and recommend for your job