Gazebos are an excellent way of adding a charming focal point to any outdoor space.
Whether you want a gazebo to cosy up an alfresco dining space, add shade to a sunny area, or simply create a relaxing spot amongst your plants, these gazebo ideas are sure to inspire.
Available in an array of designs, gazebos are an easy and low-cost way of adding structural interest to your outdoor space. Read on and discover some gorgeous gazebos ideas that will have you eager to get out into the garden.
If you're thinking about a DIY gazebo, check out our guide that looks at how much it will cost to build your own gazebo. 
See the tradespeople we've checked and recommend for your job
Like what you see? There's more where this came from. Check out Checkatrade's blog for more tips, ideas, how-tos, and inspiration.
Gorgeous gazebo ideas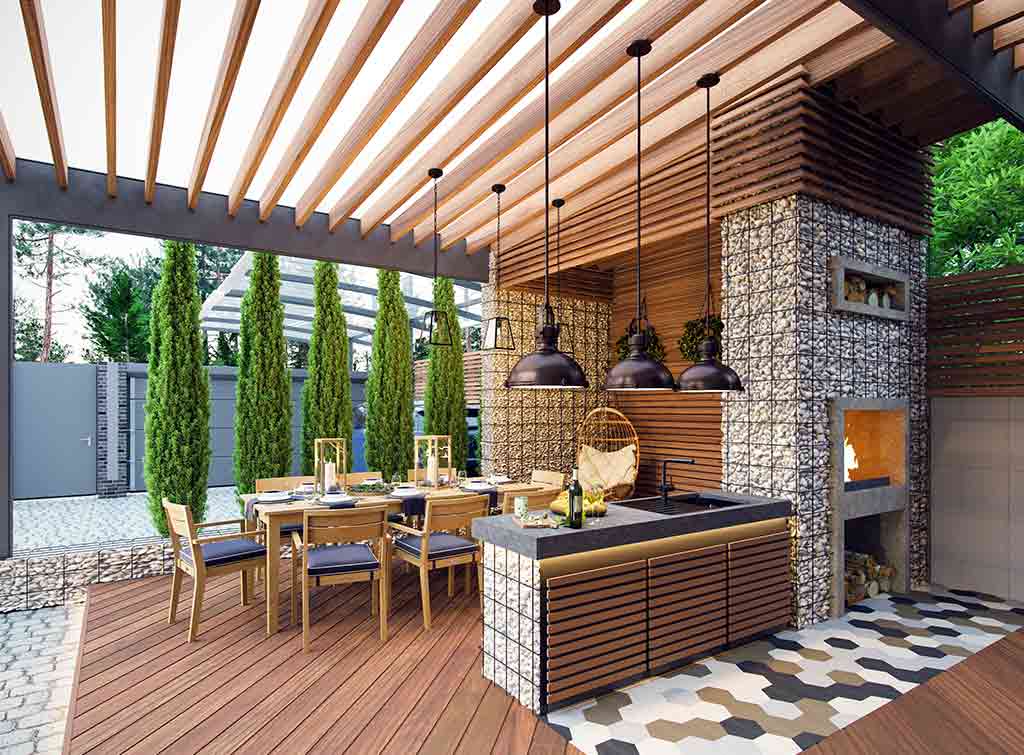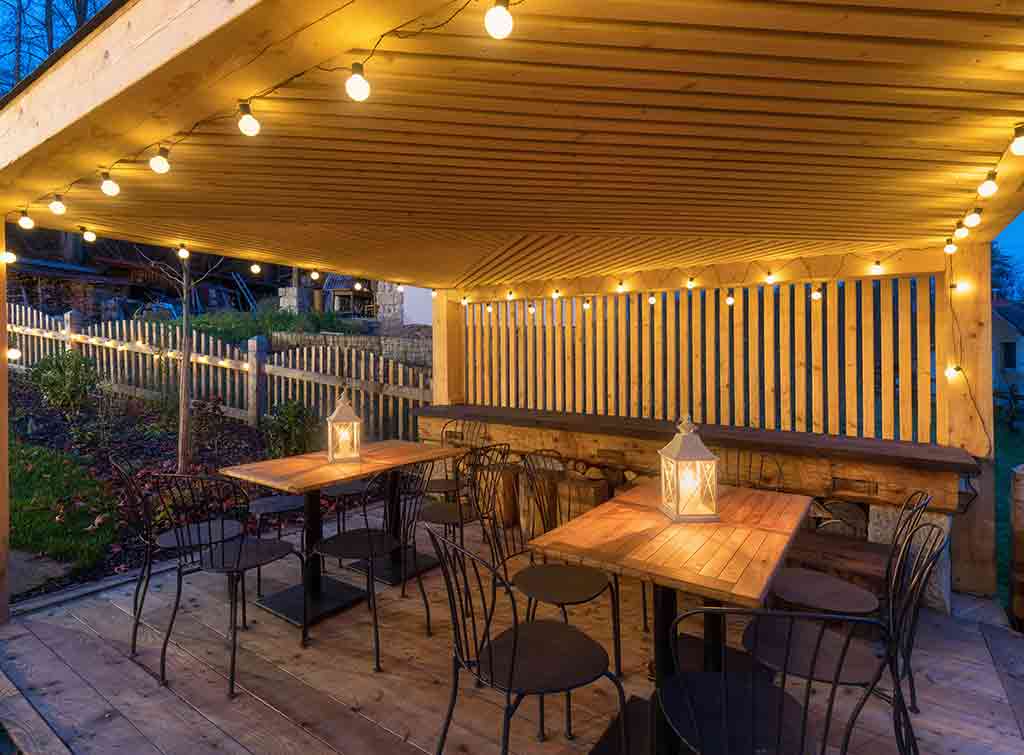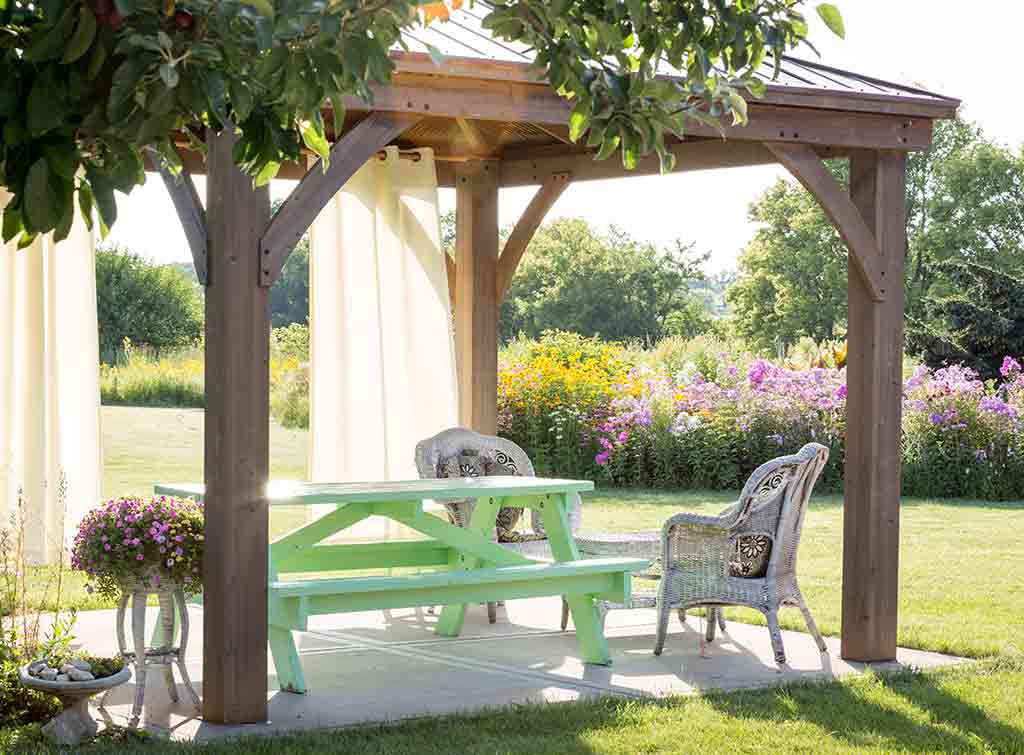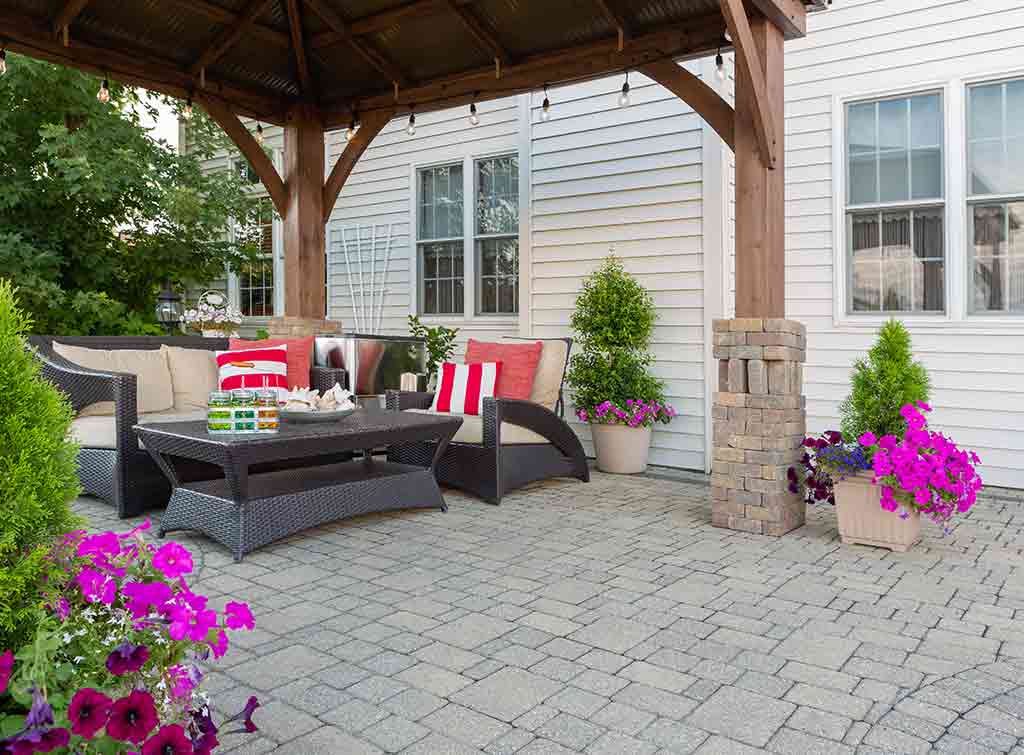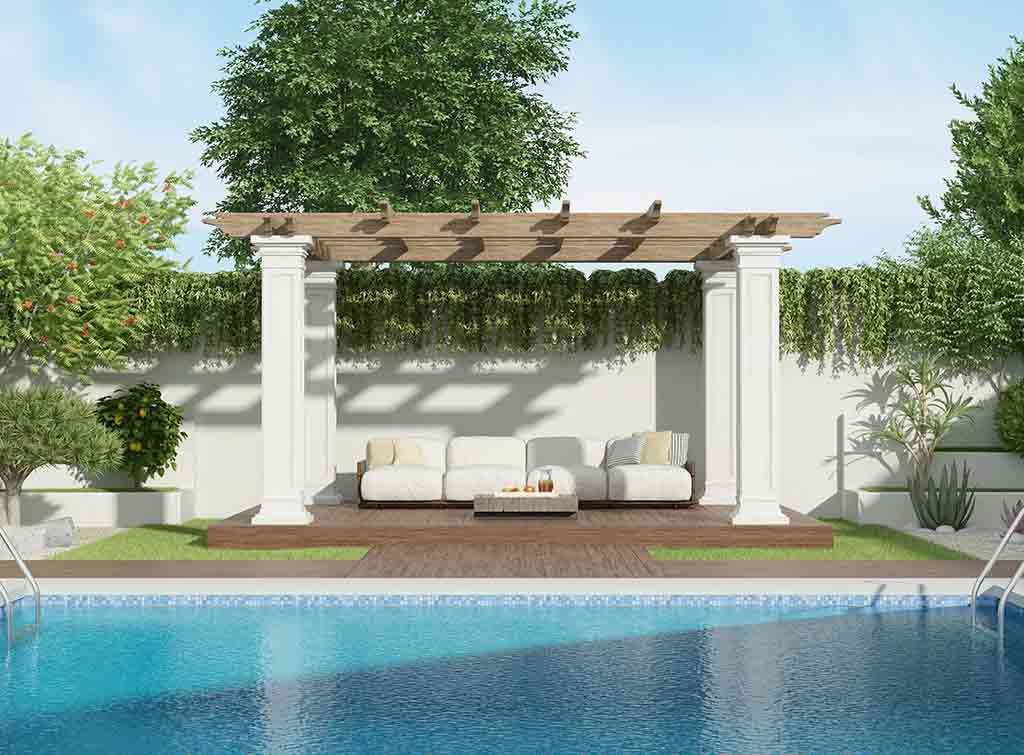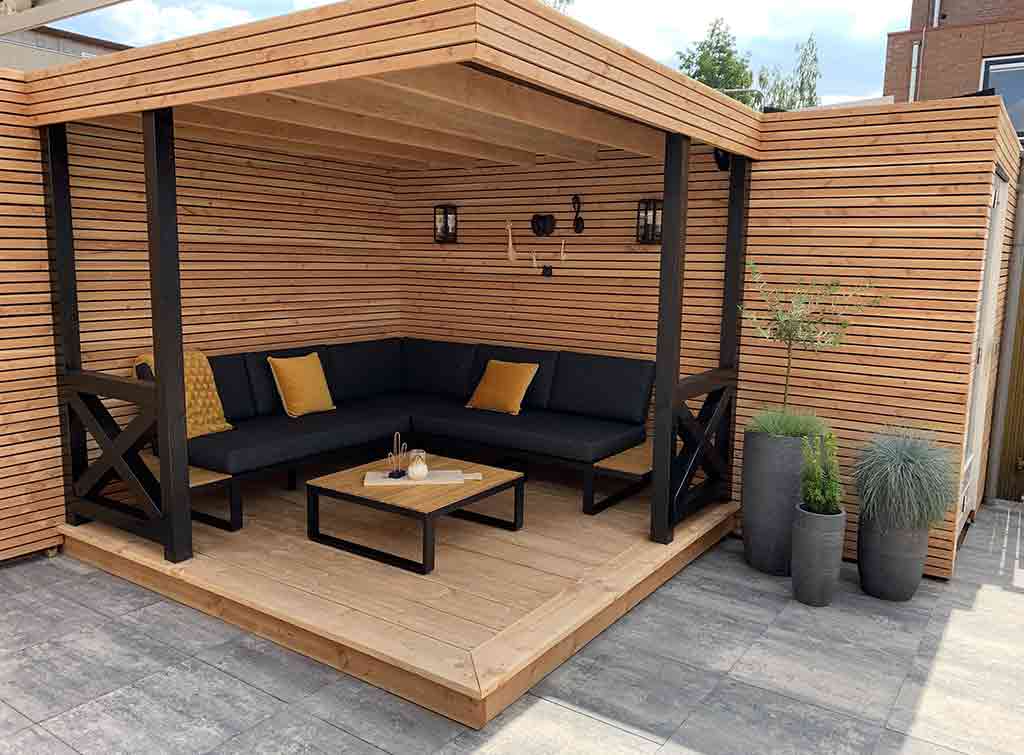 Hot tub gazebo ideas
Adding a gazebo over a hot tub not only transforms it into a chic focal point, but also creates an inviting feel that will encourage you to linger for longer.
Protecting you from rain, wind, and even snow, a gazebo will allow you to enjoy your hot tub all year round no matter what the weather or location.
Garden gazebo ideas
An open gazebo with a beamed roof is a great solution if you want your outdoor dining area to enjoy the warmth of the sun and plenty of natural light.
If you get electrics installed, you can then fit lights and an overhead heater for the cooler evenings. What better way of creating the ultimate outdoor living space?
Gazebo lighting ideas
There's a wealth of possibilities for illuminating your gazebo, especially if you install electrics.
A string of festoon lights are particularly pretty and will give your gazebo a laid back and playful festival vibe. Or you could add different sized lanterns with battery powered candles for a romantic touch.
Whatever designs you choose, ensure you opt for lights that are suitable for outdoors.
Outdoor gazebo ideas
Want to create a whimsical country setting? Try adding soft flowing curtains to your gazebo that you'll be able to draw in the evenings for added warmth or romance.
Then, when they're not being used, the delicate fabrics will blow gently in the breeze for a calming effect.
Patio gazebo ideas
Want to make the most of your patio area all year round, but still want to feel like your sitting in the garden? A gazebo constructed above it will add that extra layer of comfort, while also protecting your garden furniture from the weather through the cold months.
Solid stone supports will ensure your timber gazebo frame stays secure even in the strongest of winds.
Corner pergola ideas
Small garden? No problem. A corner pergola will make the perfect shady spot for a relaxing chill out area with a good book and cuppa.
Train scented climbers, such as clematis, jasmine and honeysuckle, to grow round the pergolas' wooden frame and you'll feel immersed in nature, while enjoying the calming aromas.
Pool gazebo ideas
If you're lucky enough to have a swimming pool, then a smart gazebo built beside it will provide the prefect tranquil spot for luxurious sun loungers or comfy garden sofas.
Choose a gazebo design that offers partial shade, so you can dry off in the sunshine.
Modern gazebo ideas
If you're a fan of sleek, contemporary design, go for a modern gazebo structure that features slick angular lines for a clean finish.
Team your modern gazebo with minimalist-style garden furniture and industrial-style planters, and you'll instantly create a cool and edgy vibe in your outdoor space.
See the tradespeople we've checked and recommend for your job
Tell us what you think
What others think of this article:
Need More Information?
Related posts