Last updated on March 13th, 2023
The average cost of French doors
Have you always dreamed of living in a home that lets the outside in and that's flooded with tons of natural light? We've laid out the average cost of French doors so that you can see you're a lot closer to achieving your dreams than you might realise.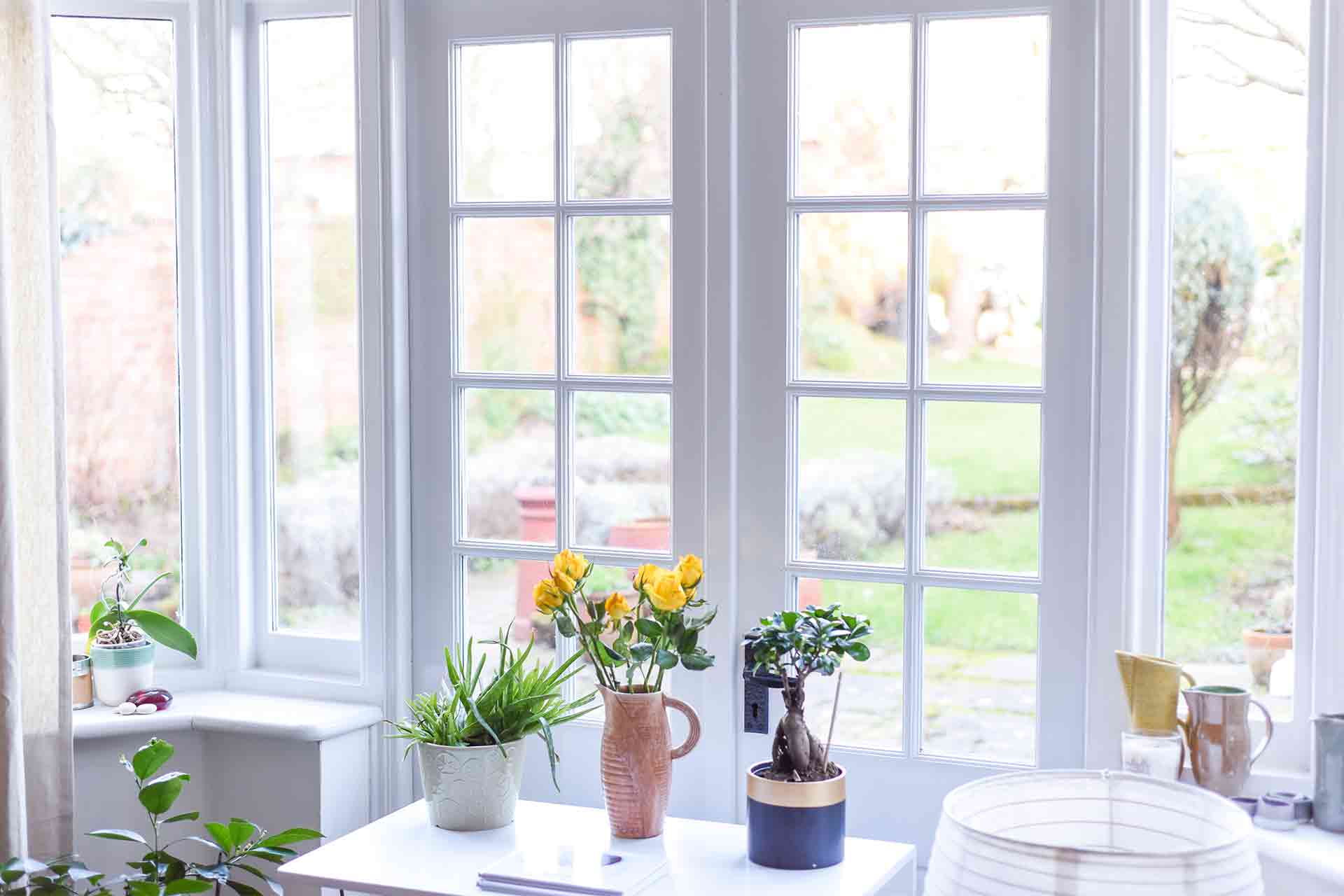 Average cost to install French doors in a brick wall
The cost to install French doors in a brick wall will depend on a number of factors. These include:
Whether you're creating a new opening from scratch or converting an existing doorway or window
Whether you need to enlarge an existing window or doorway for your French door installation
What material your French doors are made of
Whether you want one door or several
The cost of labour in your area
| Item | Additional cost |
| --- | --- |
| Fully-glazed wooden door | £725 |
| Multiple double-glazed wooden doors | £900 |
Average cost of uPVC French doors
In the UK, French doors are most commonly made from uPVC. So, we've taken a look at the average cost of buying and installing uPVC French doors.
| uPVC French door installation | Labour | Materials (incl. Council fees) |
| --- | --- | --- |
| Converting an existing window to a French door (uPVC) | £600 | £1,100 |
| Creating a new opening and fitting a uPVC French door | £1,925 | £1,200 |
| Enlarging an existing window/door and fitting a uPVC French door | £1,925 | £1,200 |
In general, you can expect to pay around £1,700 in total to convert an existing window into a uPVC French door. This includes both labour and the cost of the door itself.
On the other hand, if you're hoping to create a new opening or to enlarge an existing door or window, you're looking at somewhere in the region of £3,125.
Other materials, such as aluminium and hardwood, are also available, but they'll come at an increased cost.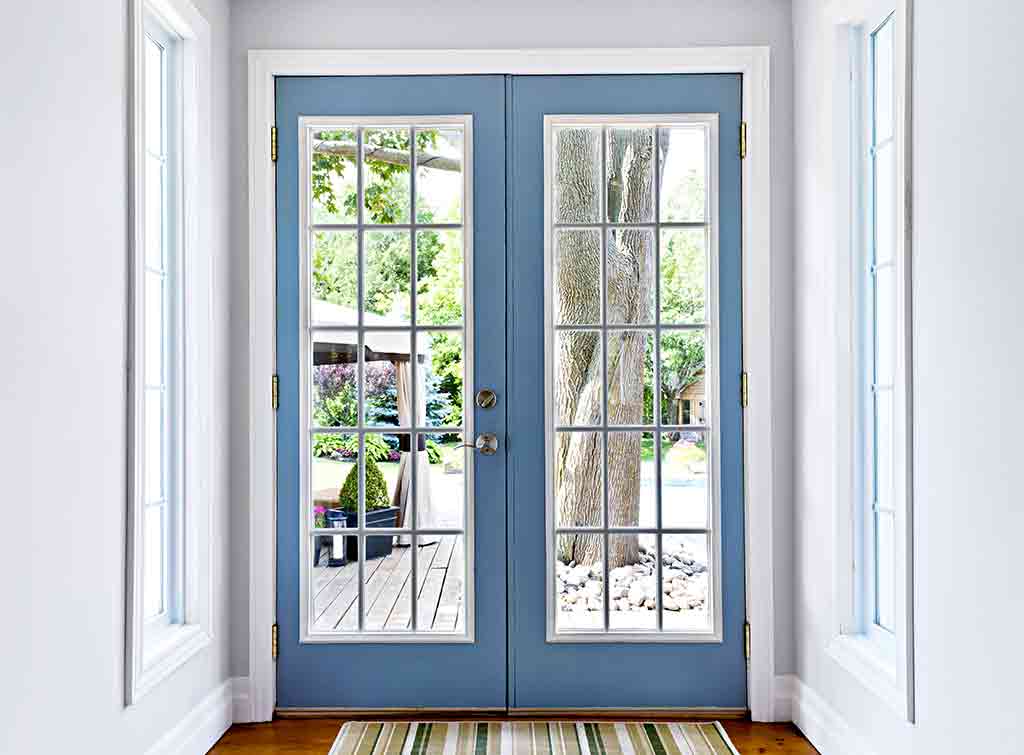 FAQs
What is the difference between a French door and a patio door?
The main difference between French doors and patio doors is that French doors open outwards on a hinge, whereas patio doors usually slide sideways along a track to open.
This makes French doors more traditional and patio doors more modern in appearance. That said, French doors are increasingly referred to as patio doors, so the terms are fairly interchangeable in everyday speech.
Which are safer: sliding doors or French doors?
Modern French doors are typically more secure than sliding doors as they often have multi-lock systems.
In fact, many manufacturers make French doors that have passed the PAS024 security testing. On the other hand, sliding doors tend to have weaker locking mechanisms that use a simple push up or down to go from 'locked' to 'unlocked.'
How long do French doors last?
Like with most things, French doors will need to be replaced from time to time. They'll often need replacing after around 30 years but the exact amount of time they'll last for will depend on what they're made from and how well they're maintained.
See the tradespeople we've checked and recommend for your job