Last updated on March 31st, 2022
UPVC spraying cost guide
Want to keep your uPVC frames looking fresh? Consider uPVC spraying. Find out how much you should budget.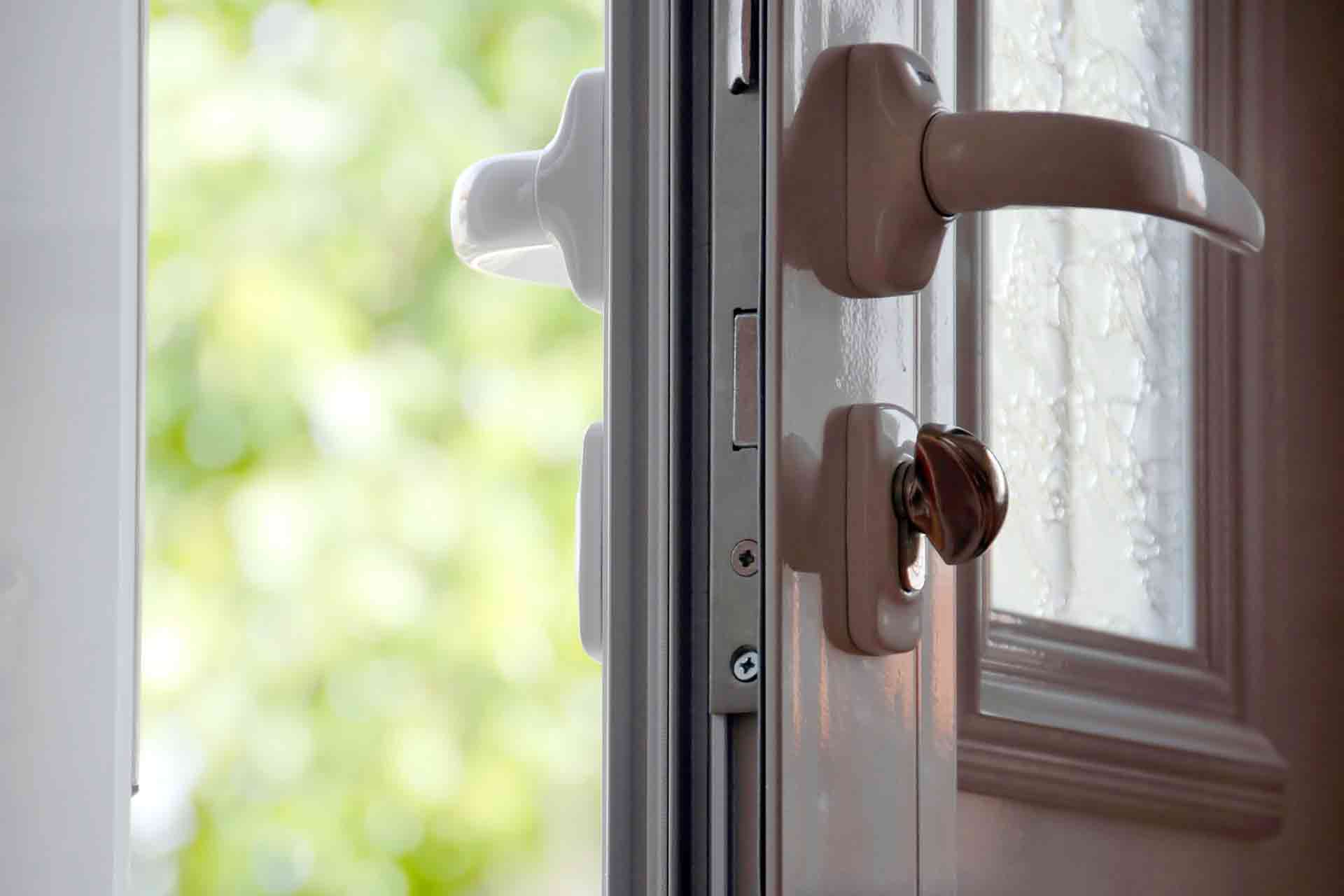 Why use UPVC spraying?
The exterior of our homes is the first thing visitors will notice before you even open the front door to them. Frustratingly, uPVC features can slowly lose their clean and new appearance over time. An older home with damaged or dated doors and windows doesn't give the best impression to guests and neighbours.
Luckily, it is possible to spray paint uPVC items. Thanks to cutting edge technology, once sprayed, you would never know that your doors and windows aren't brand new. You can even spray old doors and windows to match new fittings, such as a front door in a different colour.
The average uPVC spraying cost is very reasonable when you consider the impact it has on the look of your home.
Read on to discover up to date prices, benefits of spraying and other useful tips.
How much does uPVC spraying cost?
UPVC spray painting job
Cost + VAT
(Range low - high)

Average cost
UPVC spraying cost (whole house)
£900 - £1,800
£1,350
Spraying UPVC windows cost
£150 per window
Spraying UPVC door cost
£230 per door and frame
Spraying UPVC garage door cost
£250 - £350
£300
Whether you are looking to update your entire house or just a door or window, the cost of uPVC spraying is a fraction of the price of replacement items. The average uPVC spraying cost is around £1,350 for a whole house.
If your door is not functioning properly, you can also look into uPVC door repair costs.
Benefits of uPVC spray painting
Choosing to spray paint your uPVC features is a great way of enhancing your property without changing the entire structure. Benefits of spraying your uPVC include:
Permanent and long-lasting: It should look great for over 10 years and many professionals offer a 10-year guarantee.
Wide range of colours: To suit any taste or colour scheme.
Choice of finishes: Including gloss, matte and satin.
Instantly enhance your home: Impressing visitors and potential buyers.
Quick results: If done by a professional you can expect the job to be completed quickly and efficiently.
Cheaper than replacing doors and windows: Can cost only a quarter of the price of new doors and windows.
See the tradespeople we've checked and recommend for your job
Factors affecting uPVC spraying costs
The total amount you will pay for uPVC spraying will depend on lots of factors, including:
Number of items: The more uPVC items to be sprayed, the higher the cost will be.
Type of item: Whether you choose to have a front door, a garage door or a window spray painted can affect the price you pay. Generally, the larger or more complex the item to be sprayed is, the more expensive it will be.
Scaffolding: Hard to reach areas, particularly those that it is not safe to use a ladder for, may need scaffolding to be erected. This is for safety and to ensure a professional job is done but will incur an extra cost.
Number of windows that open: Windows that open take longer to spray due to extra taping and the need to spray the opening edges. The number of opening windows will affect the price of the job.
Extras like guttering, conservatory etc.: Not only can doors and windows be spray painted, you can also choose to have your guttering, drainpipes, conservatory or even your whole home sprayed. Of course, the larger the area to be sprayed, the higher the total will be.
Repairs: Before spray painting your uPVC items, it may be necessary to repair any cracks, scratches or holes. Unless these are repaired, the finished job will not look perfect. Any repairs will be charged as an extra cost.
Costs for windows and doors
Spraying uPVC windows cost
Usually, you will be paying for multiple windows to be painted to maximise your homes' new colour scheme. If you have a large house with a lot of windows you may be able to negotiate a reduced rate, however, this is not guaranteed.
The average spraying uPVC windows cost is £150 per window.
Spraying uPVC door cost
If your front or back door is looking worse for wear, a new coat of paint can instantly refresh it. Even if you choose to only paint your door, the exterior of your home will be greatly enhanced.
The average spraying uPVC window cost is £230 per door and frame.
Can I spray uPVC myself?
You could try to spray your uPVC, but it will be difficult to get professional results.
You would also be working from height, which we wouldn't recommend.
For the above reasons, we would recommend hiring a professional. To find a local, reputable, tradesperson in your area and get a personalised uPVC spray painting quote use our free search feature.
FAQs
What other uPVC products can be sprayed?
As mentioned above, windows and doors are not the only uPVC items that can be painted. The following are other examples, although the list is really endless:
Garages (The average uPVC spraying cost for garage doors is £300)
Rear doors
Conservatories
Useful uPVC spraying checklist
Choosing to spray uPVC windows and doors gives your home an instant refresh and a long-lasting result.
The average cost of uPVC spraying a whole house is reasonable considering the many benefits.
uPVC spray paint comes in a variety of different colours and finishes, designed to suit any taste.
The number of items to be sprayed, type of item and accessibility all affect the cost of uPVC spray painting.
Taking on uPVC spray painting as a DIY job can be risky and will likely not achieve the same quality finish as a professional would.
See the tradespeople we've checked and recommend for your job