10 home jobs you cannot DIY
If you've got a problem at home and are wondering if it's something you should or shouldn't tackle, then take a look at our list of 10 jobs you definitely need a professional for. This list by no means covers everything, but it does answer the most common queries we get on whether to hire a pro or not for a job.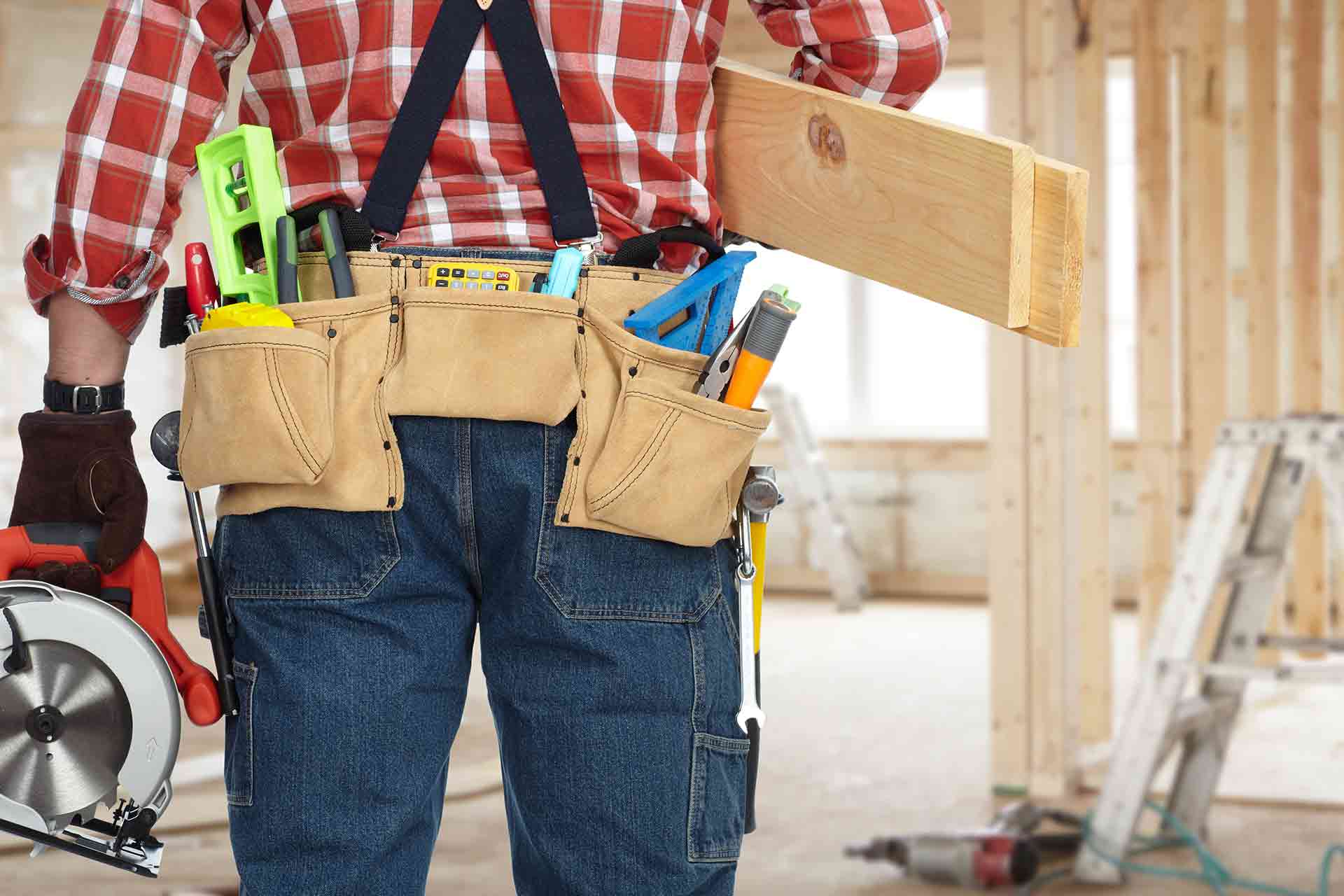 When it comes to jobs around the home there are some things you shouldn't try yourself, especially when 47% of Brits have had a DIY disaster*. Your unqualified hands could put you in a lot of danger, and worse, put others in danger. You could even invalidate your home insurance, which would leave you in a really difficult situation and a heavy repair cost.
If you've got a problem at home and are wondering if it's something you should or shouldn't tackle, then take a look at our list of 10 jobs you definitely need a professional for. This list by no means covers everything, but it does answer the most common queries we get on whether to hire a pro or not for a job.
Fixing a gas leak
In fact, anything to do with gas.
You must legally be on the Gas Safe Register to deal with any gas appliances. Attempting to fix anything gas related can have serious effects on your health and the safety of others around you, not to mention the potential of an explosion.
Find out more about gas leak repair costs from a professional in our cost guide.
Removing asbestos
Asbestos is dangerous, so removing it is best left to the professionals.
Asbestos comes with serious health risks. So much so that in 1999, the dangers of asbestos were officially recognised in the UK. All use of asbestos was banned.
To have asbestos removed, you will need a qualified surveyor to carry out an inspection. This costs around £200 and they will identify the type of asbestos in your home and any associated risks.
Fitting a new bath
Whether you're upgrading your entire bathroom, or you're having issues with your current bathtub, you should definitely leave the installation of a new tub to a professional. Failure to do so could result in a leak in your home and a very unrelaxing soak in the tub!
Many DIY bathtub installations have resulted in the bath not being sealed correctly, leading to severe leaks. Another bathtub DIY fail is the tub not being secured in place, so it ends up moving around or falls through the floor.
Find out more about the costs of having a bathtub installed.
Knocking down an internal wall
Knocking down an internal wall is a great way to open up your living space and create a free-flowing area to enjoy. But knocking down an internal wall is not a DIY job, so don't start swinging your sledgehammer around. The wall could be load-bearing.
If you attempt to knock down a load-bearing wall without any steel reinforcement, it will result in your ceilings falling through, and whatever is above it coming down too. Let's face it, no one wants that!
If you're looking to have a load-bearing wall removed, you're looking at a cost in the region of £1,250 for a single doorway. Or £1,750 to create a large open plan area – money well worth spending for the peace of mind that your house won't fall on you.
See the tradespeople we've checked and recommend for your job
Foundation work
The foundations of any building are the most important part of the structure. If the foundations are wrong, then the subsoil can spread and the structure can settle unequally, leading to structural problems down the line.
Good foundations are a lot more than just digging a hole and pouring some concrete in, it needs to be exactly right.
The average cost to lay foundations is £100 – £120 per square metre, find out more in our new home foundation cost guide.
Window installation
A poorly fitted window leads to lots of problems. These include:
Injury to yourself, your family, and people passing by
Reduced home efficiency (energy loss, draughts and leaks)
Lack of security – your home becomes appealing to criminals
Legal and insurance ramifications
Structural issues and a poor finish (mould and mildew may appear)
Avoid these risks and work with a professional window fitter. Check out what new window fitting costs.
Tree removal
Cutting down a tree is dangerous work. Especially when you don't know what you're doing, lack the experience of removing a tree, and do not have the right equipment to do the job.
Although there's a risk of you falling from a height, there's also the risk of being hit by debris. And even if the falling debris misses you, other people, houses and vehicles nearby may not be so lucky.
A professional tree surgeon will know exactly how to control the removal of your tree. They have the experience, they have the tools, and they know how best to cut a tree of any size. Even better, they will remove your tree much quicker than you would yourself.
Find out more about tree removal costs.
Electrical work
Electrical work, similar to gas work, requires a highly qualified professional to take on the job, due to safety reasons. Incorrect or unsafe wiring is dangerous. Not only is it a massive fire risk, but it could electrocute you, a member of your family, or guests.
Find out more about what jobs electricians do and what sort of price they charge.
Roof installation and repairs
Your roof protects you from the elements, but only if it has been installed or repaired correctly.
Keeping it watertight and making sure there are no leaks is so important. A damaged roof can lead to a multitude of problems in your home, from damp, leaking ceilings to severe structural damage.
Patching it up yourself can be dangerous without the correct safety equipment. Getting up onto the roof is a risk to yourself. Then once you're there there's also the risk that you do not patch up the roof correctly, allowing the damage to worsen over time.
We've created a handy guide to highlight what you should look for when hiring a good roofer. Along with the cost of a roof replacement.
Pest infestations
Spotting a pest in your home can be enough to make you want to lock up and throw away the key, never to return again. But don't do that, the mice and rats haven't won yet.
Long gone are the days of having to set your own traps. Pest control specialists can have your home cleared of unwanted visitors quickly without you having to live in fear of living with whatever pest it may be.
Prices usually start at around £133 to have mice and rats removed. Pest controllers can also remove bedbugs, cockroaches and ants.
Find out more in our pest control guide.
Hire a recommended tradesperson near you
If you need help with any of the jobs above, then hit your postcode below and find the relevant tradesperson who comes recommended by other customers near you!
*Research conducted by OnePoll on behalf of Checkatrade. Total sample size was 2,000 UK adults. Survey conducted online between 9-12th October 2020.