Last updated on May 23rd, 2022
Cost of replacing roof felt under tiles
Roofing felt acts as a barrier under roof tiles to provide insulation and prevent damage from the weather. But how much does it cost?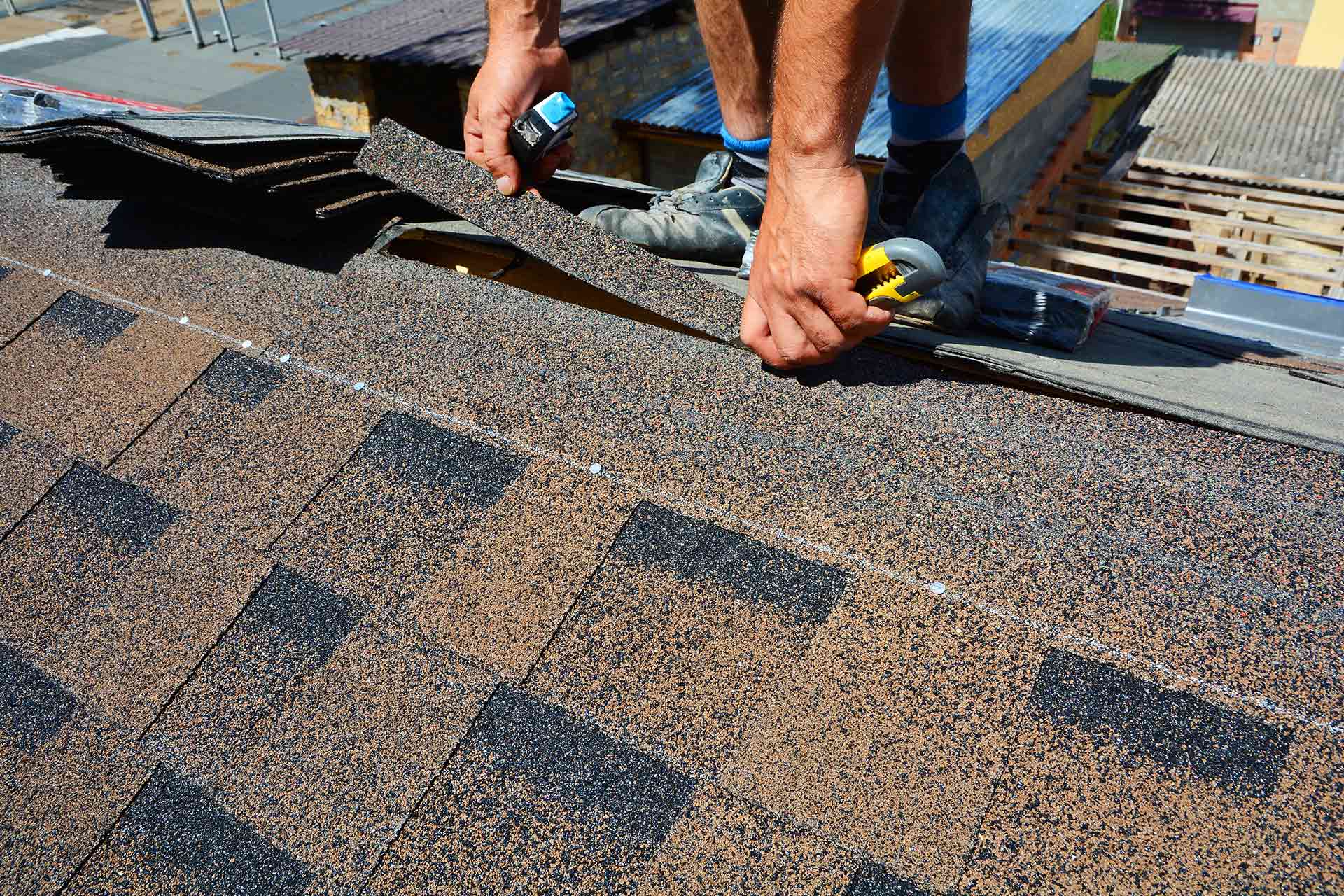 Roofing felt is designed to repel water and withstand icy winds, and while the lifespan of roofing felt is long, deterioration over time is inevitable. If you think this is the case, read on for an overview of the average cost of replacing roof felt under tiles.
Whether it's a small patch repair or an entire replacement of the underlay, you can use our handy search tool to find specialists in your local area.
What is roofing felt?
Roofing felt, also known as roofing underlay acts as a protective barrier. It keeps roofs watertight and has a lifespan of around 30 years depending on the material used.
Although essential for flat roofs, roofing felt is also suitable for pitched roofs. Most homeowners won't even be aware of roofing felt until a leak from the roof occurs – this can be a sign that the roofing felt has been damaged or decayed in certain areas.
What is roofing felt made from?
Roofing felt typically comprises a base (made from wood, cellulose, fibreglass or polyester) coated with a layer of asphalt to repel water while promoting breathability. This final top layer protects the roof from the impact of exposure to extreme cold or bright sunlight.
Roofing felt on older properties doesn't have the advantage of this final surface protection. After 20 years of exposure, cracks begin to appear, making your roof highly prone to leaks.
While it is possible to replace small patches, replacing the felt entirely will prolong the life of your roof and prevent further damage to your property.
What is the average roofing felt cost?
Our costings in our roofing felt cost table is based on a three-bedroom semi-detached house.
| Item | Average UK cost |
| --- | --- |
| Labour (1 week, 2 people) | £2,400 |
| Roofing felt/breather membrane | £345 |
| Scaffolding | £2,000 |
| Roof battens | £1,100 |
| Roof tiles | £6,210 |
| Ridge tiles | £590 |
| Lead flashing | £100 |
| Fixings | £20 |
The average roofing felt prices start from around £200 for a small patch repair on a residential property. If the underlay is considerably old and brittle, you might need the entire roof to be refelted.
If this is the case, you may choose to have the tiles replaced at the same time. Prices for replacing felt for a full roof range from around £2000 through to £7,300, and it goes without saying that this is no DIY job.
Quotes provided are calculated by the cost for labour, often charged at a day rate and materials.
See the tradespeople we've checked and recommend for your job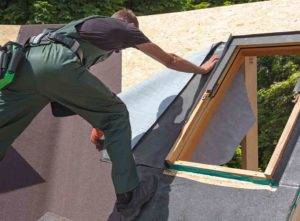 Factors affecting the cost of replacing roof felt under tiles
Hidden damage – Removal of tiles will be inevitable to replace roofing felt. If a roofer finds extensive damage to the underlay or the roof itself, more work will be required to protect your property from weather damage.
Battens –  Battens are the lengths of timber that are nailed to the rafters on top of the felt onto which the tiles are fixed. During roofing felt replacement, new battens will need to be added which will add to the total cost.
Felting – Roofing felt prices vary depending on the type and quality of material used. The most expensive roofing felt is rubberised asphalt. This material is highly waterproof and ideal for flat roofs where water is prone to pooling.
Tiles – Often, the process of removing tiles from a roof and carefully replacing them after repairing felt is more time-consuming than throwing them away to put new ones on. For that reason, it's more cost-effective and proactive to replace all your tiles if the roofing felt needs to be changed.
Scaffolding – Access to the roof for a full replacement will require scaffolding to be erected and dismantled upon completion. This will add to the final cost to replace roof felt under tiles.
Skip hire – If you are replacing tiles and felt, the cost of skip hire and associated waste disposal costs will factor into the total quote.
Insulation
Another thing to consider is insulation. There are generally two options:
Cold loft option – lay insulation between and over the joists (the horizontal beams in the loft floor). This is the cheapest and most common type of insulation. Also, this would not have to be replaced as part of replacing felt under tiles.
Warm loft option – you insulate at rafter level just under the tiles and felt. It would be sensible to look at this upgrade option at the same time as any felt replacement.
The warm option is generally chosen where the loft is a usable space (loft conversion). Whereas most people choose the cold loft option if the loft is not used or used for storage only.
When to replace roofing felt?
Roofing felt is a waterproof layer tacked directly to the rafters to prevent moisture from entering the roof. While premium-grade felt is designed to last around 20 years, constant exposure to hot and cold temperatures will cause the felt to contract and expand.
Over time, the felt will lose elasticity and become hard and brittle. Before long, small cracks start to form, leaving the roof space below vulnerable to weather damage.
Repatching is possible when damage is restricted to a small area and is relatively inexpensive at around £200.
However, if you've noticed leaks in your home from the ceiling, it may well be the case that the entire underlay needs replacing.
While most modern roofs use vapour permeable roofing felt that allows water vapour to pass through, older properties built in the 60s or 70s usually have impervious roofing felt. This type of insulation doesn't always dry out quickly, which can eventually lead to decay in the feet of the rafters and ends of the joists.
See the tradespeople we've checked and recommend for your job