First time home buyer checklist
Planning to buy your first home can be overwhelming. Thankfully, our first-time home buyer checklists break down everything essential into easy steps.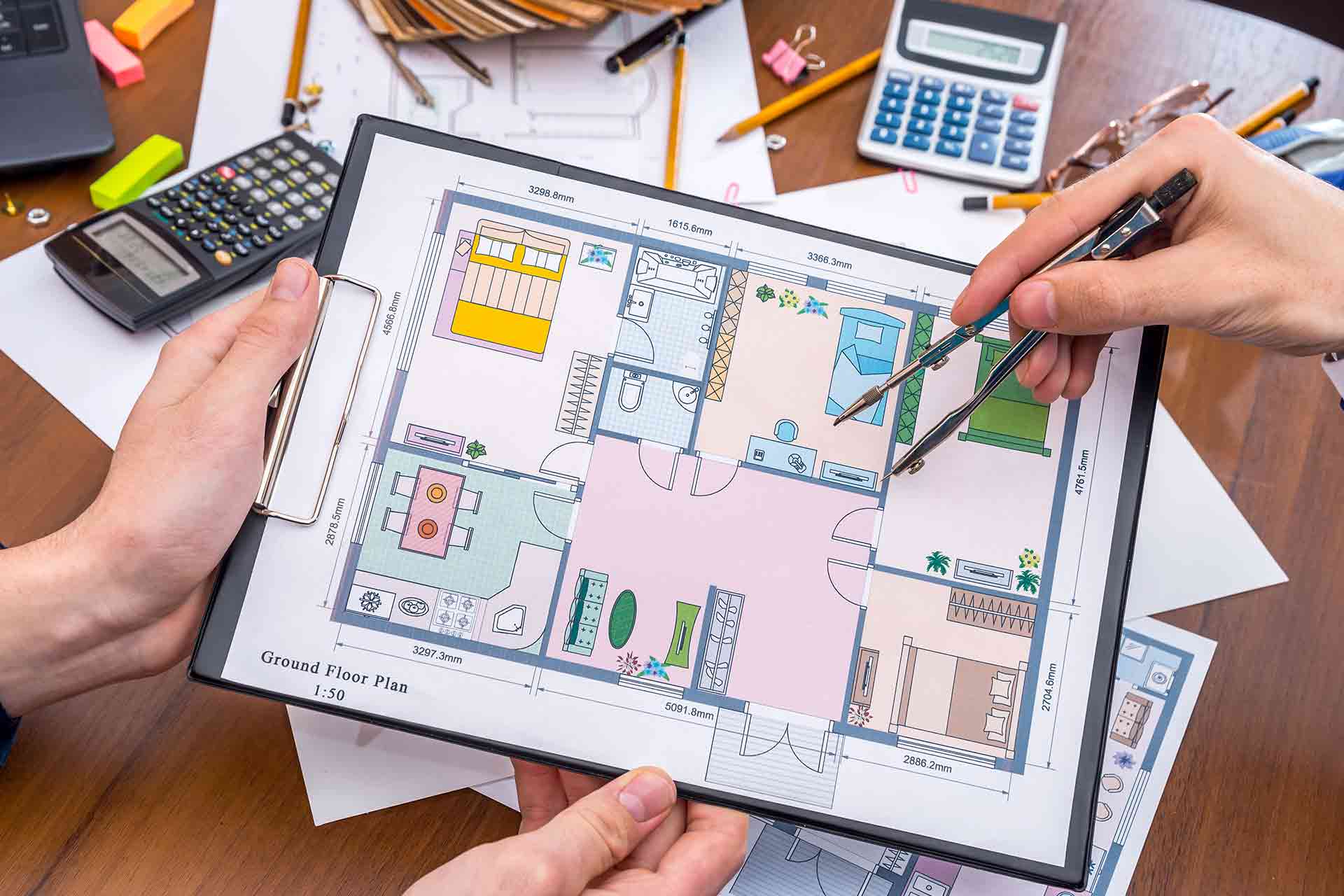 Reaching the point in your life where you're ready to buy your first home is incredibly exciting. Not to mention the sense of achievement that comes with getting a foot on the property ladder. However, the house buying process can be very complicated and long. That's why we have put together a first-time home buyer checklist to guide you through this process.
We'll be covering everything you need to know about buying your new home. From legalities to inspections and getting a grip on your finances.
First-time home buyer checklist
The home buying process can take months and over that time you'll need to be prepared to undergo many checks, fill in a lot of paperwork and look at a range of new properties. Don't worry if this seems scary, our 1st time home buyer checklist is designed to simplify this process and ensure you don't forget anything important.
Use the following first time home buyer checklist to assist on your journey:
Before you even consider buying a home, you'll need to save up a deposit. Depending on the type and size of home you choose, you'll usually need to save anything from 5%–20%.
You'll also need to budget for different necessary fees, these include solicitor fees and stamp duty (more on this later).
The next step is to speak to a mortgage advisor about how much you can afford. Remember to be honest about your expenses and debts as giving false information is a crime.
You can then obtain a mortgage in principle from your chosen mortgage provider. This is an agreement with your lender that they'll give you a specific amount towards your new home.
Look around your local area for an estate agent. They can organise showings and help you to decide exactly what type of property is perfect for you.
You can also look at different homes online, although you'll need to work with an estate agent to organise viewings.
Visit and look around different properties. It's worth viewing a range of homes to help you choose the property that best meets your requirements.
Once you fall in love with a home, it's time to put in an offer. This doesn't have to be for the full value of the property, although if your offer is too low it won't be accepted.
When the homeowner has agreed to your offer, you'll need to get a survey of the property. This'll flag up any issues, structural and cosmetic. Never forego a survey as there could be serious issues that will cost you thousands to fix.
Finally, follow the legal procedure for exchanging contracts. Then you'll be the proud owner of your first home.
See the tradespeople we've checked and recommend for your job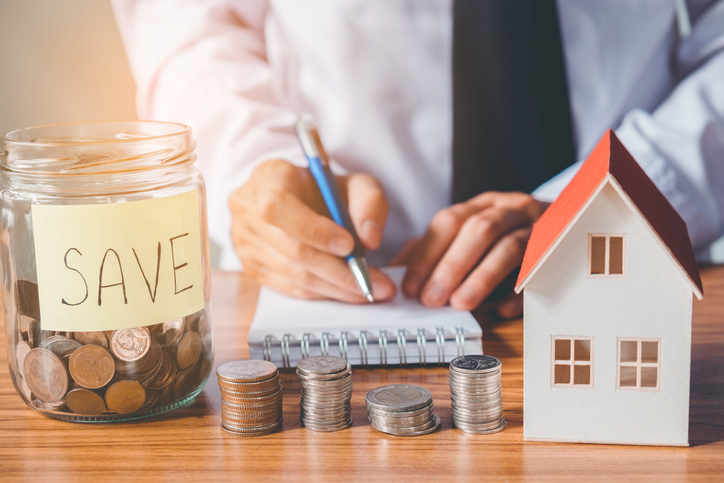 First time home buyer expense checklist
As we briefly mentioned, there's a range of expenses you'll need to be aware of when moving house. These can add up, so always ensure your budget is flexible enough to cover the essentials.
Luckily, our first time home buyer expense checklist should assist you when calculating how much to save. You'll need to pay for:
A survey
Mortgage arrangement fees
Stamp duty
Valuation of the new property (the mortgage provider may charge a small fee for this)
Buildings and contents insurance
Repairs and heavy-duty cleaning of the new house. You could always do these yourself, although this'll take time and effort
Redecorating the new house to suit your taste
Hiring a moving truck or even a company to pack and move your possessions for you
New furniture and fittings to make your new property a home
First time home buyer inspection checklist
When it comes to buying a new home, there are a wide range of checks that need to be done to ensure there are no nasty surprises hiding in the property. Using a first-time home buyer inspection checklist can help with this.
You can of course hire a surveyor to do these checks, although it's always worth inspecting the property yourself. Use this first-time homeowner checklist to search for any issues:
Location: Check that the location of your new home works well for you. For example, is the property on a flight path, near to a train track or main road? Are the neighbours friendly? If you have children, is it near a school?
Structure: Ensure there are no obvious issues with the walls, roof, ceiling and floors.
Electrics: Check for any problems with lighting, sockets, internet and phone signal.
Plumbing: You can also look for any damage to the pipes, boiler, radiators, waste management system, bath, toilet, sinks and shower.
Gas: This is an important check as issues with gas connections can be deadly.
Gutters: Look for blockages and any damage.
Doors: Check the doors are sturdy, secure and properly fitted. You should also change the locks when moving into a new home.
Windows: Look for the type of glazing used, whether the windows have proper locks and that any openings are safe for children and pets.
Stairs: If you have mobility issues, steep stairs may impact your decision to buy a property. Always check for creaking and that the stairs are safe for use.
Garage: Check whether the garage is watertight if you intend to use it for storage. Also, make sure it'll be emptied before you move in.
Loft: Make sure the loft is leak proof and there are no signs of rats or asbestos.
Odours: See if you notice any odours when walking around the house. If the current owners have pets, the carpets may be damaged by urine so will need to be replaced. Any strong odours should be investigated.
Mould or damp: Check for signs of mould or damp as this can be a costly issue to remedy.
First time home buyer moving checklist
When you purchase a new home, you'll need to consider a range of different extras like changing your address. Using our first-time home buyer moving checklist will ensure you don't forget anything important. So, remember to update your address with:
Financial businesses like banks and creditors
Legal departments like the DVLA, HMRC and your TV license
Different store loyalty cards
Employer
Children's school and clubs
Utilities including water, gas and electric
Insurance companies including home, car and health insurance
Hobby subscriptions and memberships like your gym, monthly magazines and regular newspapers
Health providers like your GP surgery, optician, local vet and dentist
Connection services like your mobile phone company, internet provider and any TV subscriptions
First time home buyer checklist after closing
Once you've closed on your new home, you can really start to get excited. At this point the property is legally yours, so congratulations! It's important to bear in mind that there are still some important things to remember. Thankfully, this first-time home buyer checklist for after closing will help to ease you through the transition:
Always keep all your important documents together.
Change the locks on your new property for security. You could even upgrade the locks to prevent burglars gaining access to your home.
Packing and moving your possessions can be very arduous so why not consider hiring a moving company to do the hard work for you?
Deep clean your old and new house. Cleaning your old home may be a part of your tenancy agreement but even if it isn't, it's considerate for the new property owner.
Decorating your new house can be costly unless you plan to do the work yourself.
Use the above checklist to ensure you change your address and if necessary, phone number, with everywhere essential.
Get building and contents insurance to protect you in case of accidents or damages.
Consider changing utilities to save money.
How can Checkatrade help?
We want your move to your new home to be as fun and simple as possible, and there are a number of ways we can help. Moving home will usually mean you need professional assistance from a range of tradespeople including locksmiths, moving companies, surveyors, decorators, contractors, cleaners and more.
Luckily, our free search feature can instantly connect you with highly qualified tradespeople close to your new home. Hiring a professional eliminates the risk of DIY mistakes and damage to your new home.
How much do professionals charge for help when moving home?
As we mentioned above, using tradespeople to assist with your move can help to streamline the process and take away some of the pressure on your shoulders. It can be very helpful to know some of the average costs that professionals charge for their services.
The following guides are excellent resources when considering hiring tradespeople for help when moving house: