Last updated on January 10th, 2023
House deep cleaning prices
A deep clean can do wonders for your home and give it a whole new lease of life. Find out how much to budget.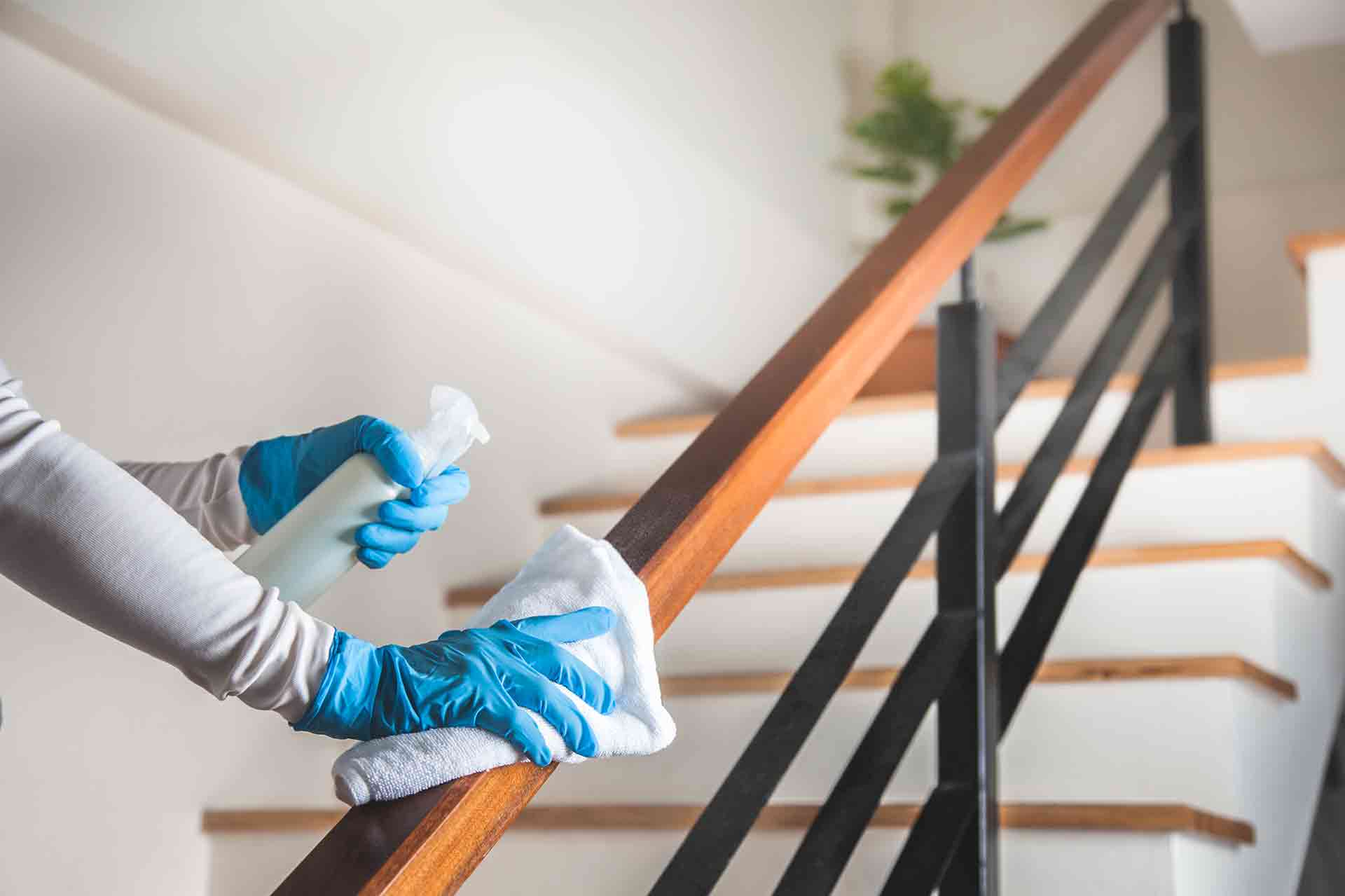 When's the last time you got your carpets cleaned? Or you thoroughly disinfected your kitchen appliances? Deep cleaning goes a whole lot further than a standard clean and we think that every house deserves one every once in a while. The good news is you don't have to do it yourself.
We've taken a look at what house deep cleaning prices you can expect when hiring a professional.
How much does a deep clean cost?
| Cost provided item | Unit | Range - Low | Range - High | Average cost |
| --- | --- | --- | --- | --- |
| Deep cleaning | Per hour | £11 | £18 | £14.50 |
| After party cleaning | Per hour | - | - | £18 |
| After builders cleaning | Per hour | £20 | £27 | £23.50 |
| House cleaning to prepare for sale after inhabitants move to care | Total | £200 | £2,000 | £500 |
| Specialist hoarder cleaning | Total | £2,000 | £5,000 | £3,500 |
A full house deep clean cost depends on a number of factors, including where you live, how big your house is and how long the job takes. It will also depend on whether you choose optional extras, such as:
The average full house cleaning service cost is £14.50 per hour and you're looking at an average deep cleaning time of six hours for a one-off clean.
Some cleaners will charge you a set fee as well as an hourly fee. It's always best to get a quote before the work starts so you know what to expect.
See the tradespeople we've checked and recommend for your job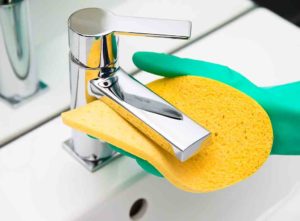 Deep cleaning kitchen cost
A full house deep clean will usually include a number of areas in the kitchen, such as:
Fridge
Freezer
Microwave
Oven (including trays and racks)
Extractor hood
Washing machine
Dryer
Sink
It will also include cleaning the floor and dusting down the walls.
Deep cleaning bathroom cost
A number of tasks in the bathroom will usually be included in the cost of a full house clean. Here are a few:
Hoovering and cleaning the floor.
Dusting the walls, skirting boards and ceiling.
Cleaning and polishing the internal windows and sills.
Cleaning, removing limescale and disinfecting the bath, shower, toilet and sink.
Deep cleaning living area costs
When it comes to living areas, deep cleaning tasks usually include hoovering and cleaning carpets and wooden flooring; dusting walls, skirting boards and ceilings; and cleaning and polishing internal windows and sills.
Other areas that are included in the typical full house clean cost are:
Built-in wardrobes
Doors
Door handles
Sockets
Switches
After party cleaning costs
Deep cleaning isn't just a great option for that yearly spring clean. It's also a brilliant way of saving yourself time clearing up after a party.
You can expect to pay £18 an hour per cleaner for after party cleaning between the hours of 9 am and 6 pm, Monday to Friday. However, this may increase during evenings and at weekends and many companies will charge you for a minimum of two cleaners and three hours per cleaning visit. This will usually mean a minimum charge of around £105 + VAT. This will include all the cleaning materials and equipment needed.
You're sure to find a cleaner to cover your event, whether it's a small do with just a few guests or a large event with hundreds of attendees.
After builders cleaning cost
If you're familiar with building works and renovation projects, you'll also be familiar with the sheer amount of dust that often needs clearing up afterwards. So, getting a professional in to clear up the mess for you could be a real gamechanger.
A full house cleaning service will usually charge between £20 and £27 per hour for after builders cleaning. This will include cleaning up dust, paint marks and other dirt related to construction.
Key takeaways
Deep cleaning includes more than a standard house cleaning service.
Typical house deep cleaning prices are £14.50 per hour.
The average deep cleaning time is six hours.
Consider getting a professional in to clean after a party or after building work.
See the tradespeople we've checked and recommend for your job