8 jobs to do in your new home when you first move in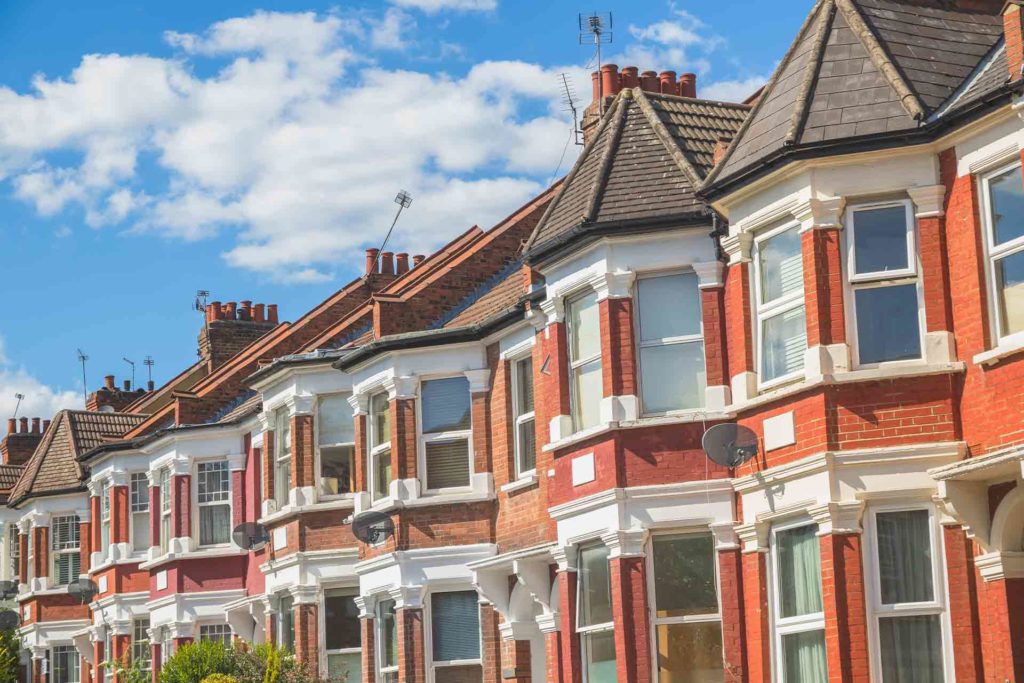 This guide provides all the considerations, priorities and costs for when you first move into a new home. A lot of these tips may save you the hassle and additional costs further down the line.
The key when you first move into your new home is to carefully consider everything. Take the property for what it is. Don't rush into making any rash decisions, live in your new home for a little bit. Now that you're in your home, time is on your side. You can enjoy living in your home and getting to know the ins and outs. You may find that your initial ideas will begin to change as you become more familiar with your new surroundings.
When you have a better idea of how the house can be lived in, you can then think about any renovations you want to do.
Find the right builder for you
Change your locks
One of the first jobs that's important to do when moving into a new house is to take a look at the locks. For security purposes and peace of mind, it's always best to get new locks fitted so that you know exactly who has access to your new home.
Locksmiths often charge an hourly rate for jobs, plus the cost of any locks and other materials they need to use. Some will charge a set charge for specific jobs. To change a yale lock, you're looking at a cost of between £80 – £120. To change all locks including two exterior doors and windows, you're looking at a ballpark cost of between £300 – £400.
Take a look at our locksmith cost guide for more information.
Clean your home
| Cost provided item | Unit | Range - Low | Range - High | Average cost |
| --- | --- | --- | --- | --- |
| Deep cleaning | Per hour | £11 | £18 | £14.50 |
| After party cleaning | Per hour | - | - | £18 |
| After builders cleaning | Per hour | £20 | £27 | £23.50 |
Before any renovation begins, you may wish to clean every surface in your home, and we would recommend doing so. Moving into a new home is not like moving into rented accommodation, there's no luxury of an end of tenancy cleaned home.
Now would not be a bad time to hire a professional cleaning company to complete a deep clean. The average full house cleaning service cost is £14.50 per hour. You're looking at an average deep cleaning time of six hours for a one-off clean. This will vary from house to house. You will be surprised what a difference it makes to have the house cleaned.
If you have big renovation plans, then be prepared for more dirt and dust to accumulate. This is unavoidable unfortunately on your new and exciting journey.
Just know, there is always a cleaning company around to help you. Don't be left overwhelmed by the amount of dust after building works. There are after builders cleaning services that can deep clean your home to make it homely again. This costs around £24 per hour.

Check out some of our other deep cleaning costs.
While you're in the cleaning mood, don't forget the gutter
Don't be left gutted by your guttering! Blocked gutterings can allow water to seep into places it shouldn't and cause substantial damage. They may not have been done for a while with the previous owners, so it's a good idea to get a professional in right away.
Cleaning the gutters is a quick win and you're looking at a ballpark cost of £4 per metre of guttering. For a medium, semi-detached house with 15m2 of guttering, you're looking at about £100. Costs will all depend on different factors, such as where you are geographically.
Find the right builder for you
Check the condition of your boiler
A boiler is arguably one of the most important aspects of your home, so it's essential that it's working efficiently.
Whilst in the process of buying you may have received or asked for the information on when the boiler was installed and last serviced. If not, then you can always find a boiler professional to take a look to advise. They may suggest you service the boiler.
| Type of Boiler | Average cost |
| --- | --- |
| Combi Boiler | £1,500 + VAT |
| System Boiler | £1,300 + VAT |
| Conventional Boiler | £2,000 + VAT |
| LPG boiler | £1,500 +VAT |
| Biomass boiler | £10,000 + VAT |
| Condensing boiler | £2,500 + VAT |
| Additional costs | |
| Cost of installation | £1,500 + VAT |
| Wifi-enabled heating controller | £200 |
If it turns out that you do need a new boiler, then this will be high on your priority list. In fact, it should be your first major job.
We highly recommend that you install a new boiler before completing any kitchen or bathroom renovation. Mostly because if you're switching from a different central heating system altogether then it means new pipework and a new location for your boiler.
For example, if you're switching from a gravity-fed heating system to a combi boiler, it means any tanks in your airing cupboard and loft will be removed and your piping will be changed. It's a big job, and you don't want to install your beautiful new kitchen only to find that you need to dismantle it to fiddle with the pipes and install a new boiler later down the line.
It will save you money in the long run if you prioritise this first, preventing any disruption in your home. And if this is your long term home, or even 'forever home', then it's a no brainer – a new, efficient boiler will save you money on your bills too!
Find the right boiler expert near you!
When looking at your central heating, consider a new thermostat too
Thermostats today are smart. If you want to be fully in control of your heating, then it's worth checking out smart thermostats such as Hive, Nest, and Tado. Smart thermostats allow you to connect to the home via wifi and have full control of the heating in your home from a smartphone or tablet.
The average cost of a Hive, Nest, or Tado installation is around £225, for materials and labour.
Find the right builder for you
| Painter and decorator prices | Average cost (range - low) | Average cost (range - high) | Average cost |
| --- | --- | --- | --- |
| Painter and decorator day rate | £180 | £200 | £190 |
| Painting a house (per m2 floor space) | £35 | £55 | £45 |
| Painting a house (per m2 wall area) | £7 | £10 | £8.50 |
| Painting a medium-sized room | - | - | £400 |
| Painting a 2-bed flat | £1,500 | £2,500 | £2,000 |
| Painting a 5-bed house | £5,500 | £7,500 | £6,000 |
| Painting hallways, landing and stairs | £650 | £850 | £750 |
| Painting ceilings | £250 | £400 | £350 |
| Exterior painting (3-bed semi) | £1,100 | £1,500 | £1,300 |
| Exterior painting (4-bed detached) | £1,750 | £2,500 | £2,000 |
| Wallpaper a room (labour only) | £350 | £500 | £450 |
| Painting a door (both sides) | - | - | £50 |
| Painting woodwork (per m2) | - | - | £5.50 |
Decorating – be patient and work it around your renovations
Decorating your new home is a given – we all have our own taste and it's unlikely that you will find a home with the perfect decor to suit you. This is a job to hold fire on until you know exactly what you're doing with your home.
If you're looking to fit a new kitchen and bathroom, or you're looking to knock a wall or two down, or it turns out you need a new boiler, then you won't want to decorate before you complete these tasks. Jobs of this size will cause dust, and there is always a chance of accidental damage in the process of moving and removing old units.
Wait until the big jobs are complete before grabbing paintbrushes or hiring a professional decorator.
If you can make a start, start with your ceilings
If however you're confident about the structure of your home and all the walls are staying, then a good first job to do before moving in all your things is to paint your ceilings. Keep your possessions out of any rooms before painting the ceiling so that no splatter marks will ruin furniture.
At this point, if you're painting your ceilings and you want coving, this is a great time to do this. For a whole room, you're looking at a coving cost of about £335 to supply and fit standard coving.
The same goes with your flooring, if you're not planning on having new flooring installed, then consider at this stage if you want skirting boards.
The average cost to paint a room is around £400. Find out more about professional decorating costs, or begin your search to find the right decorator near you.
Stay safe – check your fire alarms
Fire alarms are paramount for safety in the home. If there are existing fire alarms in the home, then ensure they are working by getting them professionally serviced. If there are no alarms, then it's a wise idea to get a professional in to fit fire alarms throughout the home.
The cost of an average domestic fire alarm system installation will be between £50 – £250.
| Item | Range - Low | Range - High | Average cost |
| --- | --- | --- | --- |
| Laminate flooring - materials only (per m2) | £5 | £30 | £20 |
| Fitting cost (per m2) | - | - | £10 |
| Fitting cost (per day) | £150 | £200 | £175 |
| Labour cost per room (15-40 square metres) | £200 | £800 | £600 |
| Labour (hourly rate) | | | £20ph |
| Underlay (per m2) | £20 | £50 | £35 |
What are your flooring plans?
You may be used to looking at floorplans in your search for a new property, now you need to shift to your actual flooring plans. New carpets, vinyl, laminate, wood effect or even real wood. You might have a good idea of what you want already. If you have pets you might be more likely thinking of those easy to clean options of laminate and vinyl.
Either way, whatever flooring type you choose, we recommend completing your flooring before you decorate. When it comes to removing the existing flooring and fitting the new one the walls may be chipped and wallpaper can be torn slightly, which is why you should wait and play it safe. When you decorate, a professional tradesperson will make sure to protect it with plastic covering.
| Carpet costs | Average price |
| --- | --- |
| Carpet installer hourly rate | £15 - £18 per hour |
| Carpet installer day rate | £120 - £150 per day |
| Carpet (not including installation) | £6 - £40 per m2 |
| Standard size bedroom | £85 - £95 + VAT |
| Standard size lounge | £55 - £65 + VAT |
| Single straight staircase | £75 - £100 + VAT |
| Underlay fitting | £1 - £4 per m2 |
Herringbone flooring is a really popular option at the moment, so do check this out. Hiring a joiner to install herringbone flooring will be on average between £90 – £150 per day.
Carpet fitting is much more affordable, and so too is the material of the carpet. A standard size bedroom carpet fit will cost around £95 plus gripper rods and new underlay if needed.
Find the right builder for you
Is your new home well insulated?
It's worth getting a professional round to assess the current insulation so they can advise on what to do.
Getting someone in before you start decorating is a good idea, to prevent any time and money from being wasted. A well-insulated home means a more efficient home that will save you money in the long term.
A good place to start is to look at the loft insulation and also cavity wall insulation. The Energy Saving Trust estimates that well-fitted loft insulation can save you an average of £150 a year and can also increase the value of your home by up to 16% should you look to resell in the near future. The cost will depend on the type of insulation you choose, whether that's blanket loft insulation, loose-fill loft insulation, sheet loft insulation or spray foam insulation.
| Handyman job | Average time taken | Average cost +VAT |
| --- | --- | --- |
| Flat pack furniture assembly | 2-4 hours | £70 |
| Put up 8 basic shelves in living room | 4-8 hours | £200 |
| Paint woodwork (skirting boards and door in 4m x 4m room) | 3-5 hours | £95 |
| Picture & mirror hanging | 1-2 hours | £45 |
| Put up curtain rail | 1-2 hours | £45 |
| Minor electrical work | 1 hour | £60 |
| Minor plumbing work | 1 hour | £60 |
Don't forget, hiring a handyperson may be a good idea
A handyperson will be handy by name and nature. They can help you with various smaller tasks that you may wish to complete. Hanging pictures, changing light bulbs and fuses, among many other things.
The average UK hourly rate of a handyman is £20-30 per hour.
You're not alone on this journey
Moving into a new home can be overwhelming. It may feel as though you have all the weight on you when your to-do list starts to grow. But remember, you are not alone. Friends and family will always be more than willing to support you.
Even better, you have thousands of professional and trusted tradespeople available to help here at Checkatrade.
Find the right builder for you
Good jobs, guaranteed
Get covered when you book with Checkatrade.