How much do boiler engineers earn?
Are you thinking about training as a boiler engineer? Or perhaps you're already a qualified heating engineer and you want to take the next step in your career? Either way, you'll probably want to know how much boiler engineers earn and we've got you covered!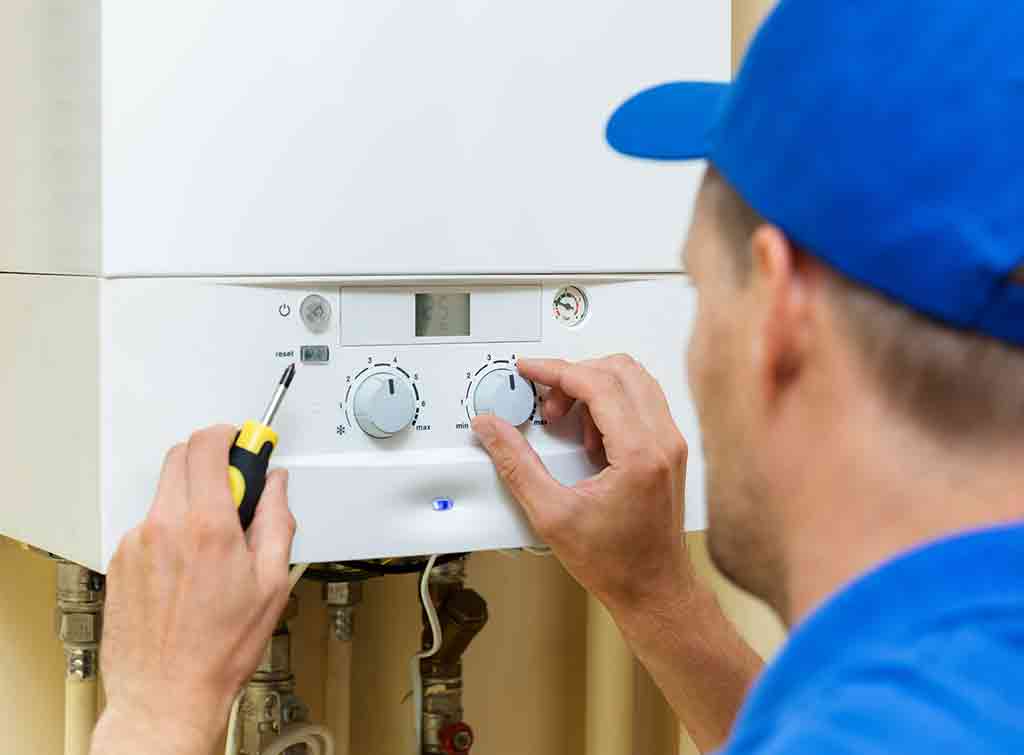 What do boiler engineers earn?
The potential salary for a boiler engineer will depend on several factors. For instance, your experience and qualifications will play an important role in determining your earning potential as a boiler engineer.
Similarly, specialising in certain areas will affect how much a boiler engineer earns, as will the type of work carried out (for instance, installation, servicing, testing and so on).
To give you a general idea of how much boiler engineers earn, we've compiled this handy comparison table. It gives a detailed view of boiler engineer salary expectations at different parts of your career.
| Level | Per Hour | Per Day | Per Year | Approximate Take Home Pay | Business Costs* | Total |
| --- | --- | --- | --- | --- | --- | --- |
| Apprentice | £6.60 | £52.80 | £11,880 | £11,600 | £0 | £11,600 |
| Newly Qualified | £10.50 | £84 | £18,900 | £16,500 | £0 | £16,500 |
| Employed | £17 | £136 | £30,600 | £24,400 | £0 | £24,400 |
| Sole Trader | £37.50 | £300 | £67,500 | £48,800 | -£9,000 | £39,800 |
| Business Owner (ltd company) | £45 | £360 | £81,000 | £56,600 | -£13,500 | £43,100 |
*Estimate for vehicle, fuel, tools & insurance.
Average UK salary for boiler engineers
As you can see, boiler engineer salaries vary greatly depending on the stage of your career and on how you are employed. However, based on the figures above, the average UK salary for boiler engineers is approximately £41,976 (with a take-home pay of approximately £31,580).
That said, this doesn't factor in business costs for those who are sole traders and business owners. If we take these into account, the average salary for boiler engineers looks closer to £27,080.
Increase your earning potential
Grow your boiler engineer business and join Checkatrade today!
Sign up now
What's the difference between boiler engineers and gas engineers?
A boiler engineer works on heating systems including boilers, radiators, and all connected hot and cold water pipework. A gas engineer, on the other hand, can do all these things while also being qualified to work with a system's gas supply.
Many boiler engineers begin their careers as plumbers before specialising in boiler engineering. Many boiler or heating engineers then decide to become Gas Safe registered. This enables them to work on all parts of a gas-powered or combi heating system and allows them to perform Gas Safe testing and provide certification for tested appliances.
Becoming Gas Safe registered
Gas Safe registered engineers are highly skilled and qualified. To become Gas Safe registered you must:
Have the required qualifications
Show evidence that you are competent working with gas
There are several ways to achieve Gas Safe certification. Have a read of our article on joining the Gas Safe register to find out more.
Applying to become Gas Safe registered for the first time costs £354 + VAT. However, The Commission for Employment and Skills found a 43% skilled worker shortage in the gas industry, so your experience will be in high demand and you should quickly make back your initial investment.
Boiler engineers general duties
Boiler engineers are qualified to carry out a wide range of duties. These include:
Regular boiler servicing
Installation of new boilers and heating systems
Maintenance and repair of existing boilers
Safety testing for boilers and heating systems
As a qualified boiler engineer, you may be required to work in various sectors. Many boiler engineers choose to work in the domestic sector. This involves visiting residential properties and servicing and installing boilers for homeowners.
Domestic boiler engineers may work directly for homeowner customers. They may also work for housing associations or property maintenance companies and landlords.
Some boiler engineers will work predominantly in the commercial or industrial sector. Commercial boiler engineers will work on larger-scale heating systems in shops, offices and leisure centres, for instance.
Industrial boiler engineers will be involved in setting up heating system infrastructure. This may be in large factory settings, warehouses, or as part of mains gas supply for the commercial and residential sectors.
Increase your earning potential
Grow your boiler engineer business and join Checkatrade today!
Sign up now
Boiler engineers qualifications
When starting out as a boiler engineer, you'll need to achieve certain essential qualifications. A diploma or NVQ is required to begin working as a boiler engineer. This should be in one of the following areas:
Heating or gas utilisation
Domestic natural gas installation
Domestic natural gas maintenance
Domestic plumbing and heating
To qualify as a boiler engineer or gas engineer you will also need to demonstrate that you have practical experience. This must involve working with a registered gas company or engineer and carrying out work in a real-life setting.
Join Checkatrade to boost your boiler engineer career
Whether you're just starting out as a boiler engineer, you're mid-career and looking to specialise, or you're a business owner looking to grow, joining Checkatrade is the best business decision you'll make.
As a Checkatrade-endorsed boiler engineer, you'll join one of the UK's largest and most trusted databases of skilled tradespeople. You'll also enjoy a wide range of other benefits and gain leads for jobs within your industry.
Increase your earning potential
Grow your boiler engineer business and join Checkatrade today!
Sign up now
FAQs
What is the hourly rate for boiler engineers?
This depends on your experience and qualifications. Apprentice boiler engineers will earn around £6.60 per hour. This increases to around £10.50 for newly qualified boiler engineers or £17 for a more experienced boiler engineer working for a heating and plumbing company.
For self-employed boiler engineers who are registered sole traders, hourly earnings are around £37.50. Meanwhile, running your own boiler engineering limited company can generate an hourly income of around £45.
What is the annual salary for boiler engineers?
The annual salary for boiler engineers varies hugely depending on your experience, qualifications and professional status. While apprentice salaries are generally around £11,880 per year, newly qualified boiler engineers tend to earn around £18,900 and more experienced employees make closer to £30,600.
If you're self-employed, on the other hand, you'll have the potential to earn more. Sole traders earn around £67,500 per year on average, while owners of boiler engineering companies can expect to earn around £81,000 per year. Just remember that being self-employed comes with business costs, so you'll need to factor these in too.
What does a boiler engineer do?
Boiler engineers carry out maintenance, inspection, repair work and installation of boiler equipment and heating systems.
This may involve testing boiler water pressure levels; replacing seals, valves, gauges, and filters; and installing new boilers, radiators, and all associated pipework.
What is the difference between a plumber and heating engineer?
The main difference between a plumber and a heating engineer is that most plumbers don't hold Gas Safe certification. Conversely, many heating engineers will work solely on boiler installation and repairs and not on other parts of a heating system. In this case, a plumber would be needed to work on any radiators, pipework, and water flow.