Setting up a handyperson business
Being competent across multiple trades means your opportunities when setting up or growing a handyperson business are virtually limitless. Wondering how to get started and what practical steps you need to take your business to the next level? Read on.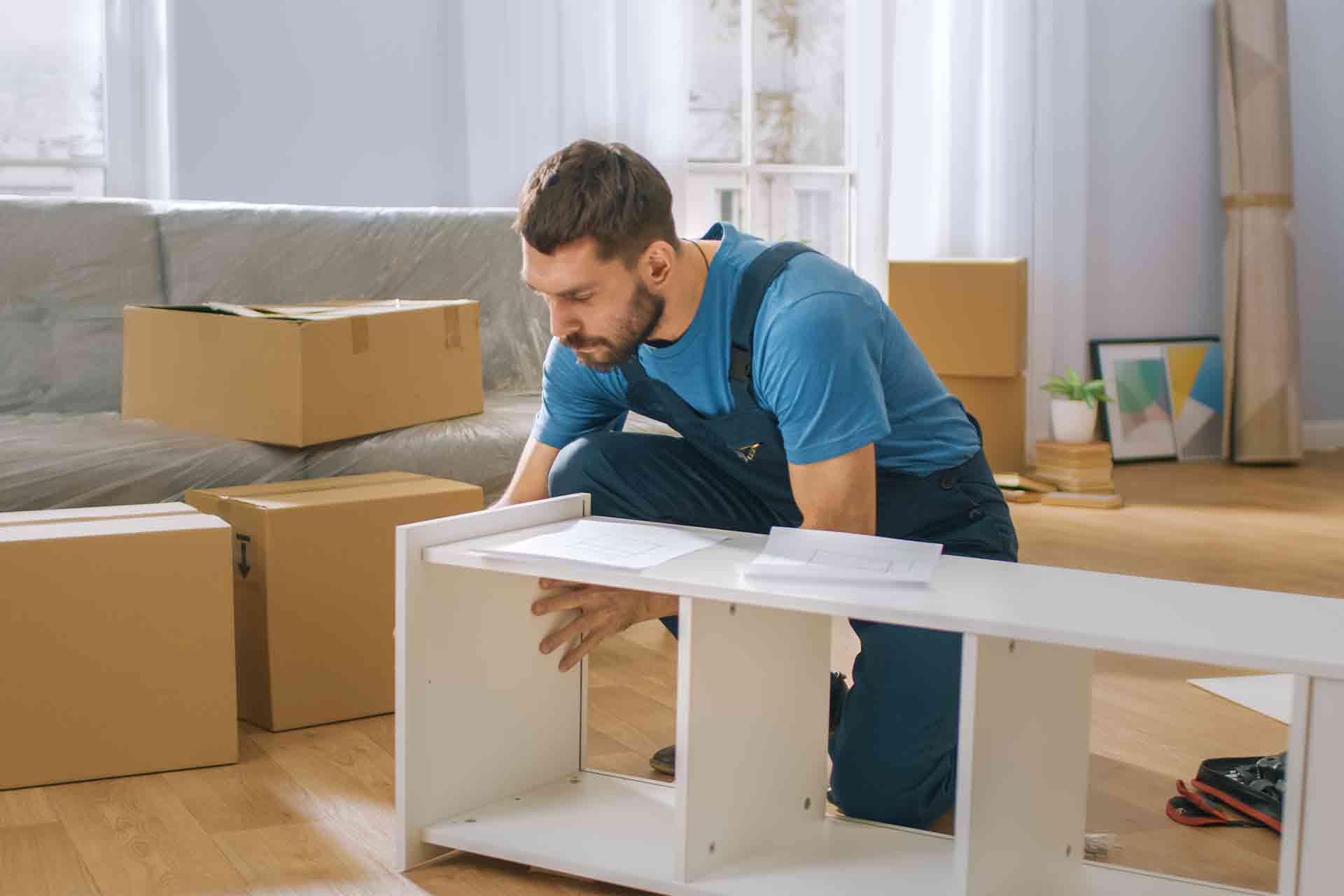 If you're a jack-of-all-trades, it's likely you'll be a highly skilled tradesperson who's valued for your versatility. Homeowners always have an endless list of improvements and repairs they want to make to their properties, but not many have the skills to make these changes happen.
Starting a handyperson business could be a very lucrative step. As a self-employed, master-of-all-arts, also known as a handyperson, you'll have the freedom to choose your working hours, clients, and services.
Or, if you're already set up as a handyperson, growing your business is the logical thing to do. Handypeople are one of the most searched-for trades on Checkatrade, so you can be confident that there's a lot of demand for your services.
This guide will cover all considerations and tips for setting up and growing a multi-trade business:
Creating a business plan
Working out your marketing strategy
Financing your business
The legalities
Getting going!
Gaining more work
Increasing your revenue
Expanding your team
Developing your services
Setting SMART goals
Don't have the time to read about all of this right now?
Not to worry, our 'Become the Boss' series will help you to get your handyperson business started in no time.
You'll receive a series of 8 emails containing actionable tips, advice from fellow tradespeople who were once in your position, a free business strategy call, and at the end of it all, you could be the founder of your new business.
Add your email below to make the most of this invaluable business advice.
What to consider when starting a handyperson business
Before you start investing money in setting up a handyperson business, there are a few things you'll want to do.
1. Create a business plan for your handyperson business
Mapping out a business plan is vital when setting up a handyperson business. In fact, it's probably the very first thing you should do.
Your business plan should outline your target market. And, perhaps even more importantly, it should set out your goals and the steps you need to take in order to achieve them. This way, you'll stay organised, work efficiently and productively, and have everything you need to make informed decisions.
Your business plan will also provide the opportunity for you to outline the scope of the services you'll offer. As a handyperson, this can be quite broad, so it might be easier to focus on your area of expertise to ensure your work is to a high standard.
Need some help with a business plan? Grab this free template to make your life easier!
2. Invest in training and qualifications
It's so important to have some qualifications to show potential customers you've acquired the right skills for the job. Plus, there are solid financial benefits to upskilling yourself.
It may be that you've decided to start out as a handyperson after repairing and maintaining your own home or possibly a rental property you have an interest in. Gaining formal training from a recognised Checkatrade partner will help you solidify your practical repair skills so you can confidently tackle professional property maintenance projects. For example, you might find training like Logic4training's property maintenance course to be just the career kickstart you've been looking for.
Alternatively, given that the work handypeople take on can be quite varied, you could look at gaining qualifications from a range of different trade sectors. These could include:
Level 2 Diploma in Bricklaying
Level 2 and 3 Diploma in Fencing (the non-jousting kind) and Construction
Level 2 or 3 Diploma in Carpentry and Joinery
Level 2 or 3 Diploma in Site Carpentry
It's also worth checking out our partner's NVQ courses at North West Skills Academy. Or, consider completing a multi-trade City & Guilds course to make it clear you're qualified for this line of work. Any of these credentials will make you appear more credible and encourage people to hire your services.
Along with qualifications, we'd recommend joining the Association of Certified Handyman Professionals (ACHP). Gaining membership relies on you passing an assessment. But it will demonstrate competence and a willingness to apply best practices.
3. Make sure you have the right skills and attributes
As a handyperson, you'll face a number of challenges while on the job – exactly why homeowners are looking to hire professionals like you! With that in mind, a handyperson requires strong problem-solving skills and a good dose of common sense.
You'll also need other skills to excel in running your own business. These include:
Practical thinking
Problem-solving
Physical fitness
Attention to detail
Leadership
Customer service
The ability to work independently
Time management
Health and safety knowledge
Basic maths
The strength to resist sucking air through your teeth when pricing up jobs
Starting a handyperson business – step by step
Now for the juicy bit of this guide – the steps to complete to get your business up and running.
1. Register your business
For legal reasons, you'll first need to register your business and decide whether you want to be recognised as a sole trader or a limited company.
Setting up as a sole trader is a simpler process, with the primary paperwork being your annual tax return. However, this does mean you'll be held personally responsible for your business losses and debts.
On the other hand, a limited company structure provides better financial protection. The downside is that limited companies have more paperwork and responsibilities, so you need to decide what's best for your circumstances.
These aren't the only pros and cons to weigh up when making your decision, so it's important that you do your research and choose a structure that suits you best.
Useful reads on setting up your business:
2. Get insurance
As a tradesperson, there can be moments when an accident happens or a customer is left dissatisfied, which is why it's vital you cover your business with insurance. This will protect you from fines and compensation fees in the event of a legal dispute.
Here are the main types to consider for a handyperson business:
Employers' liability insurance (if you employ anyone else as part of your business)
Contract works insurance
Legal expenses insurance
Tools in transit cover
Professional indemnity insurance
Personal accident insurance
Legal expenses insurance
There are tradespeople out there saving money on insurance
Tradespeople who join Checkatrade get discounts with Checkatrade partners — including discounted insurance through Covea Insurance!
3. Get your head around the finances
Your business will have many transactions coming in and out, and it's important to keep track of all the income and expenditures to know you're making a profit overall.
At the start, you may be operating at a loss due to the upfront costs of equipment, insurance, and supplies. If you're struggling to cover these expenses, you could take out a business loan — just be aware of the interest rates and repayments.
Another major part of bookkeeping is filing taxes. You'll have to keep these well documented on a regular basis along with your cashflow. If you're unsure what taxes apply to you or you need help keeping on top of the paperwork, you could hire an accountant for assistance.
Read our guide for more advice on managing your money.
4. Invest in handyperson tools and equipment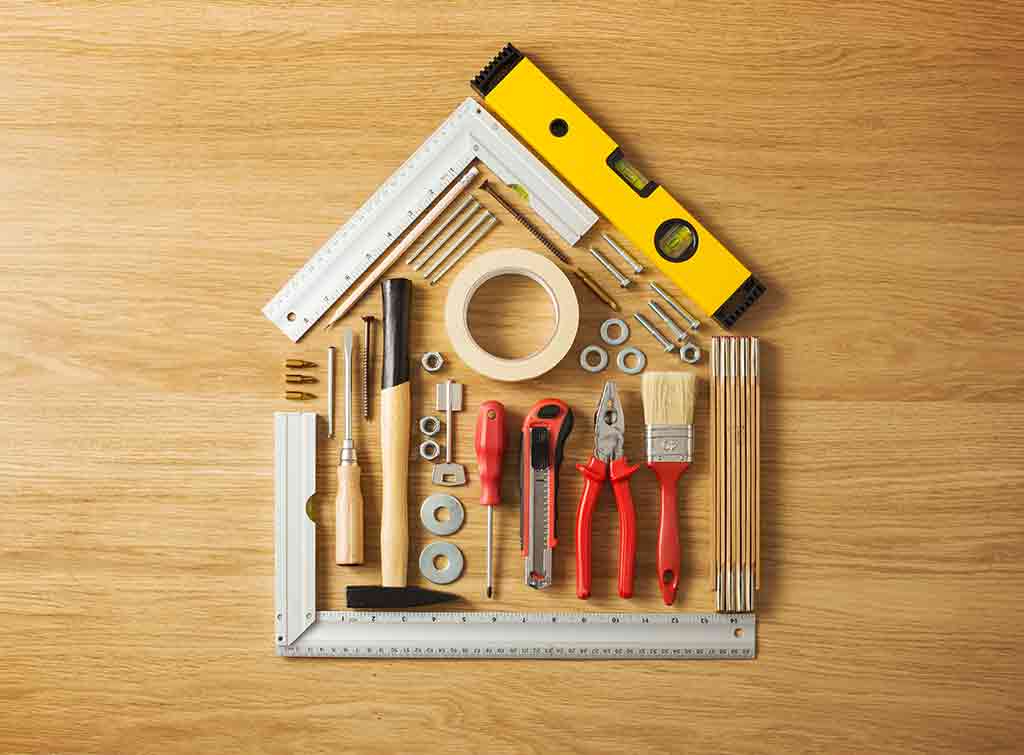 Investing in a full inventory of tools is key to making sure you're ready to tackle any job. Not only will this make your life easier, but you're also more likely to impress customers with your speed, efficiency, and professional finish.
Make sure your equipment is the best quality you can afford. Remember the saying "buy cheap … buy twice".
As the expert, you'll know exactly what tools you'll need. But just in case, here's a list of tools to get started with:
Vehicle – van or car – and a valid driving licence, of course!
Hammers
Wrenches
Screwdrivers
Utility knife
Allen keys
Pliers
Sander
Planer
Chisels
Tape measure
Saws
Electric drill
Step ladder
Spirit level
Caulking gun
Stud finder
Checkatrade members are saving money on business essentials including tools, insurance and fuel.
Checkatrade members save on average £470 on business essentials**
Save money on fuel, insurance, tools, equipment, materials, workwear, and more!
Tell me more
5. Market your handyperson business
A major part of starting a handyperson business in the UK is knowing how to develop your business so that it delivers a steady income.
While word-of-mouth recommendations are an important source of new business, you should also use marketing strategies to expand your reach and acquire more customers.
Checkatrade member Ali advises fellow tradespeople to embrace print marketing as well as digital marketing efforts.
"Online advertising is huge, with many people using the internet as the first port of call for tradespeople. Also mixing the advertising between online and physical leaflets means reaching different parts of the community."
Check out Ali's success story.
Marketing your handyperson business in print
Print marketing is very effective to market yourself in your local area.
Just a few avenues you could pursue include:
Distributing leaflets and flyers door-to-door

Put up posters in busy areas

Signwriting your vehicle with your business name and contact details (read our vehicle graphics guide for more information)
Advertising in a local newspaper or magazine
Checkatrade members also have the opportunity to feature in our leading trade directory, which is delivered to homeowners around the country.
Marketing your handyperson business online
There are many digital marketing methods available to establish an online presence for your new business. They can really help to engage with clients digitally and target new audiences. Methods include:
Building a website
Investing in SEO
Building a social media presence
Paid advertising
The best part about social media is that it'll only really cost you your time, so it provides a solution as to how to advertise your handyperson services for free!
Find out more about social media marketing.
Save time and money marketing your business with Checkatrade
When you're in a good place to do so, joining Checkatrade can really help to boost your profile and secure more work.
With our digital marketing strategy and strong online presence, becoming a Checkatrade member saves you time and money as you build your brand's trust.
Signing up means your business will be visible to over three million monthly site users. Not only does this make your business visible to thousands of homeowners every month, but it also vouches for you – thanks to our trusted 'tick.' In fact, 8 out of 10 people would choose a tradesperson we've checked over one we haven't.*

You'll need to pass our 12 checks to become an approved and guaranteed member, as we only list tradespeople who meet the high standards homeowners expect.
Once approved, you'll be recognised as a trusted and guaranteed business with a profile on the Checkatrade site where you can showcase your skills and qualifications, examples of your work, and reviews from happy customers.
Better still, our membership is tiered, so you can scale up the number of leads you wish to receive if you want more work, and dial it back down when the diary is full.
Get a steady stream of customers for your handyperson business
Join the best trades on the UK's leading trade directory
Start our checks now
Quick action: Sign up for our 'Become the boss' series
Save yourself time and hassle getting your business started with the help of our Become the Boss series.
You'll receive a series of 8 emails containing actionable tips and advice from fellow tradespeople who were once in your position, as well as a free business strategy call. At the end of it all, you could be the founder of your new business.
To get trade business insider secrets sent to your pocket, enter your email address:
How to grow a handyperson business
Once you have an established client base, you might be wondering how to grow your handyperson business.
The information in this next section might feel a way off if you're just thinking about starting your new business, but it's something to have in the back of your mind, or to revisit in future.
Here, we'll explain how to identify, set, and achieve realistic targets to help scale up your business and maintain profitability.
What is business growth?
Growth can happen in a number of ways, so take the time to think about what it means for you and your business.
Perhaps you want more work, to increase your revenue, expand your team, or widen the variety of services you offer. You can also grow by reducing your costs to maintain efficiency and increase your profit margins.
To help plan out this initial stage of business growth, we've put together a FREE business development strategy template for you.
How to create a business development strategy – Free template included
Handyperson business ideas for growth
Depending on the type of growth (or growth 'targets') you set for your handyperson business, you'll need to map out the strategies you intend to use to achieve them.
We've listed a number of handyperson business ideas below to get you started.
If it's more work you're after…
…you need to attract more customers! But how?
This is where your marketing comes into play. Take a look over the marketing strategy you created as part of your initial business plan.
What's worked well for your business and what didn't get much traction? What new ideas could you try? Perhaps you've seen competitors try new marketing tactics that could help to attract more customers?
Consider:
Check out our FREE marketing planning guide and checklist to help you create a clear list of marketing tactics and responsibilities.
You need a marketing plan now more than ever – Free marketing planning guide included
If you want to increase your revenue…
…you need to make more sales or consider the value of the sales you are making.
One way to do this is to review your pricing structure to make sure you're charging fair and competitive rates while keeping an eye on your costs.
Another idea is to refine your sales process, making sure you know how to win new business, improve your close rate, and upsell/cross-sell to existing customers.
If you want to expand your team…
…you need to identify the role you need filling, understand the hiring process, and know your responsibilities as an employer.
For example, as an employer, you must have employer's liability insurance. You'll also need to understand company payroll and learn about things such as holiday pay. Check out our checklist for taking on employees and our guide on how to hire employees.
And remember, a new hire doesn't necessarily need to be a full-time employee, you could use a subcontractor if you've secured a more involved project, or bring an apprentice up through the ranks if you need an extra pair of hands.
If you want to develop the services you offer…
…you will need to research what those services might be and consider what you require to bring your plans to life. For instance, you may need additional staffing or training, and you may need to invest in more marketing to ensure your customer knows what you offer.
For inspiration, here are several handyperson business ideas to consider:
Some handypeople choose to offer services that take care of simple or small repairs and maintenance for those that lack the skill or the time to do it themselves. For example, painting a room, cleaning gutters, doing garden work, or hanging pictures.
Others will focus on a particular niche, or area of specialism, such as window cleaning or cabinet making and refurbishment/upcycling.
Some handypeople will make their response times their USP. For instance, they might offer emergency call-outs or do weekend work. This flexibility will attract more business and you'll be able to charge a premium rate.
With the growing trend for repairing and reusing items, rather than disposing of them, a business model based on sustainability could be a good move
Are your goals 'SMART'?
When you set out on the path towards 'growth', your targets must be SMART. That means they should be:
Specific – what does the target involve?
Measurable – how will you quantify success?
Achievable – is this attainable given the resources, knowledge, and time available?
Realistic – is the target realistic to the confines of your job and your existing responsibilities?
Time-bound – when should the target be achieved by?
Tip: draw up a chart that includes your target, your current figure, the figure you're aiming for, and the % increase. Populate the chart at regular frequencies so you can monitor your growth to see whether you're on track.
Four final considerations for business growth
There are a couple of other important considerations to make when planning your business growth.
For more tips to help grow your trade business, check out this article.
Grow a handyperson business with Checkatrade
There's a lot to think about when running your own business, but there is a simple way to get your business off to the right start and generate the growth you aspire to.
Checkatrade is the UK's leading trade directory, with a strict approval process to make sure we only list the best tradespeople.
Just a few of the reasons to become a Checkatrade member:
1. Get more leads
3 million homeowners used our trades last year. Not only do Checkatrade members receive more than 100,000 leads each week, but a third of all trade work comes through Checkatrade***.
2. Win more work
Homeowners trust our renowned 'tick' of approval, helping you to build your reputation and win more business.
3. Save money
With exclusive access to trade discounts, Checkatrade members save money on business essentials, which helps to keep their profit margins generous.
Checkatrade members save on average £470 on business essentials**
Save money on fuel, insurance, tools, equipment, materials, workwear, and more!
Tell me more
FAQs
What is the daily rate for a handyperson?
Hourly rates for a handyperson average around £30 per hour, depending on the area and the type of job. However, if you start a handyperson business, you can make your rates what you like.
It's important to do your market research so you can set competitive prices. To help you get a better idea of what you should be charging, you can also read our handyperson price guide.
Is a handyperson business scalable?
The average self-employed handyperson salary in the UK is £32,000, but you could earn even more than this.
Growing your client base and finding a steady stream of work will increase your revenue, which can result in you taking home larger profits.
How much does it cost to start a handyperson business?
Starting a handyperson business will usually cost between £1,500 – £3,500. The up-front costs vary because it depends on how much you'll be spending on equipment, supplies, marketing, insurance, and so on.
One way to keep costs down is by hiring equipment at first and buying it outright further down the line once your revenue increases.
Here's a nice tip – being a Checkatrade member means you can actually save on your tools, insurance, and fuel. Selco, Tradepoint and Covea are some of the partners you can save with.
See what else you can get as a Checkatrade member.
How profitable is a handyperson business?
A handyperson business can be very profitable as there is always a need for house maintenance and improvements. For this reason, your business is bound to make a healthy return from all the opportunities out there.
Who can I learn from to grow my business when I launch it?
Homeserve founder Richard Harpin has a free book available called Accelerate!, which is aimed at trade businesses. It's packed with all his experience and knowledge so that you can get your business going on the right path.
Get a steady stream of customers for your handyperson business
Join the best trades on the UK's leading trade directory
Start our checks now
*Claims are sourced from a survey conducted by Deep Blue Thinking on a nationally representative UK sample in November 2021.

** Year runs from April 21' to March 22'. Spend based on 12,505 members. Discounts differ depending on the partner. Products range from low-value items to high-value items. Total amount spent on Selco is estimated at £42,380,838 by 7,298 members and based on average savings per member from 2020/21. 10% discount. Some exclusions will apply on products.
***Checkatrade brand tracking survey April 2021.