How to start a trade business online
Forget everything you thought you knew about marketing. We're going to break down the only four steps you need to start a successful trade business online.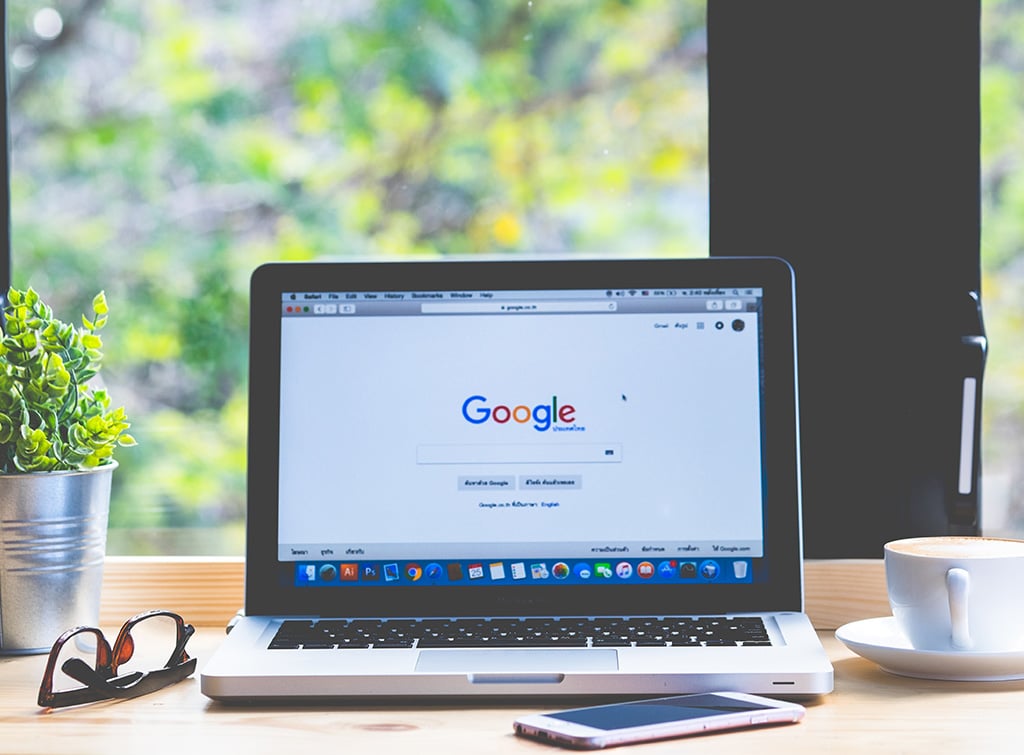 If you're reading this resource on how to start a trade business online, you've obviously been looking into how to grow your start-up and make a name for yourself as a tradesperson. As you've likely read, having an online presence for your business is absolutely essential, particularly for tradespeople.
In fact, we could place bets on the reality that most of your potential (or current!) customers start their search for a tradesperson online. This is why, when they do, you want to make sure they come across your business first.
But, how do you make that happen? Is starting your trade business online really that easy? And what about all the digital marketing and acronyms you need to get your head around?
How's how to start your trade business online.
How to start a trade business online in 4 steps
Despite what many marketers might have you believe, there are 4 main steps to making sure people find your business in the online world. If you want customers to find you and the service you provide easily, you'll need to do the following:
Create informative and appealing online profile/s
Create content that helps your customers and sells your services at the same time
Use search engines to drive traffic to your website
Focus on building your reputation as a tradesperson
"Wow, only 4 steps?" we hear you asking.
Well, these are 4 pretty big steps, so let's break them down.
Create informative and appealing online profiles
No one can find you if you don't have an online presence, so your number one priority should be to make sure you can be found across a few places, to increase your chances of potential customers finding you.
For tradespeople, we recommend investing time in creating the following pages:
A strong website
At least one social media page
A Checkatrade listing and profile
When you've picked the appropriate channels, it's about making sure they're informative and appealing. This might be through high-quality pictures and easy-to-read information that says exactly what you do, why you're different, and how you might solve a customer's problem better than your competition. The more you stand out and look professional, the likelier you are to be picked for jobs.
Most sites offer accessible and aesthetically pleasing templates, so even if you're not a computer whiz, building a website through Squarespace, Wix or WordPress is no longer a headache. Similarly, social media sites like Pinterest and Instagram offer various features and help guides for maximising your reach and engagement.
And when it comes to Checkatrade, it's a matter of filling out an online profile and showcasing your work.

Read our blog on how to make sure your profile appears high in Checkatrade search for more top tips on getting seen.
Create content that helps your customers and quietly sells your services
We're saturated with ads and content online, which is why it's an immediate turn-off for potential customers when they visit your profile/s and get hit with hard sell tactics. Thankfully, Google cottoned on to this fact, too and recently updated their terms of use with a 'good content' update.
This means that trying to trick the algorithm isn't going to work anymore. Customers want online content that offers value. This could be video entertainment through Instagram reels, questions being answered via a helpful blog or a podcast interview with an expert in their field.
The longer people spend on your content, the more likely your content will rank well on Google. As a result, it's super important that what your write is informative, well-written, and engaging. Really think about how to help your customers and solve their problems. You can only do this if your own your niche and establish your USP (unique selling point) early on.
To do this, ask yourself questions like:
Why is what you offer so valuable?
What are your customers hoping for when they work with you?
How can you deliver good customer service?
What makes you stand out from your competitors?
If you still aren't sure what your USP is or don't think you have one, take a look at how to write a business plan.
Use search engines to drive traffic to your website
Alongside social media campaigns, ads, profile optimisation and a Checkatrade membership, one of the quickest and easiest ways to drive traffic to your brand-new website is through PPC (pay-per-click) marketing.
Although organic marketing is free, it takes a long time to get results and a lot of trial and error when it comes to keyword research. If this doesn't make much sense, take a look at our guide on how to boost SEO.
Although PPC marketing costs money each time it's clicked on, it's a great way to drive people to your website and also to find out what keywords and phrases, pricing, and headlines are bringing people to your site. Even if you do it for a month, the insights can help you with your SEO strategy further further down the line.
Focus on building your reputation as a tradesperson
Once the above three strategies are in place, the last thing you need to do is get organised and provide the best possible service offline too. Your online reputation matters, and with a digital presence, you're open to criticism and reputational damage through poor reviews if you're not offering excellent customer service.
Of course, it's easy to get overwhelmed when the work starts pouring in because you followed all our advice and are now entrepreneur-ing hard. However, that's why making sure you're on top of your admin, answering your phone, following up with customers, and honing your skills will keep you in business for the foreseeable future.
A few of our helpful resources to do just that include:
Conclusion
Being an online trade business opens several doors and monetary avenues. And in this day and age, you can't only rely on word-of-mouth recommendations to keep work coming your way or truly scale as a business. You need to appeal to how people shop today, which is very much 'online first.'
Start growing your trades business
Get found and be seen as a trusted tradesperson on Checkatrade
Find out more